Say you're a marketer looking to improve your eCommerce sales. You've already done the work to get your business making more sales.
You're part of the 98% of 28 million blogs running their site on the most-preferred platform WordPress, you've started an email list, you've started posting on social media, you start send weekly emails but…nothing.
Your open rates and click-through rates are low. Conversions are close to none. And you can't seem to figure out what you're doing wrong.
This statistic might surprise you: about 270 billion emails are being sent every day. That's a lot of competition vying for the average person's attention. And chances are, your customer is the average person.
And as a marketer, you already know email is the most profitable marketing platform, where ROI is 4,400%. Think about it: what other media can you get up to $44 in revenue for every $1 you spend? Not social media is what we can say.
And if you've been doing email marketing for a while, you might have noticed, over time, it gets harder and harder to keep your engagement rates high. Consumers are blinded by the hundreds of emails they receive per day, often generic and not very personal.
So if you want to improve your email marketing campaigns, you might need to give your strategy a bit of a boost. Keep reading because, in this post, we talk about 10 creative ways to get better engagement and conversions from your email marketing.
Looking for a professional email signature? Create your free email signature with our easy-to-use generator.
How to improve email marketing campaigns
Utilize behavioral-based segmentation
First and foremost, you need to make sure your emails are highly targeted and relevant to your customers. A survey by Salesforce has found that 57% of consumers are willing to exchange personal information if it means receiving personalized content and offers.
What this means is if you aren't segmenting consumers yet, you may be missing out.
It's good practice to use behavioral-based segmentation in your email marketing strategy. By setting up your mailing list provider so that it lets you track your users' different interests, transaction histories, and the like, you're more likely to understand what kind of offers they'll appreciate more.
By getting this kind of information, you're able to send highly targeted emails and offers, increasing your chances of enjoying higher open rates and click-throughs.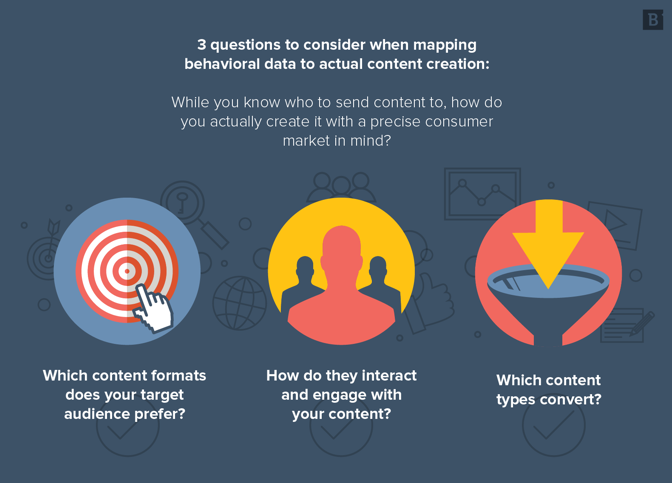 Use dynamic content
These days, customers don't have time to read through a block of text.
To keep emails engaging, it's time to spruce up your email marketing. Using dynamic content like gifs, videos, and even interactive polls and surveys can do well to vastly increase engagement.
Send interactive holiday catalogs with a flip-through effect, insert looping videos, or even embed or link to a personalized message from your company to different customer segments.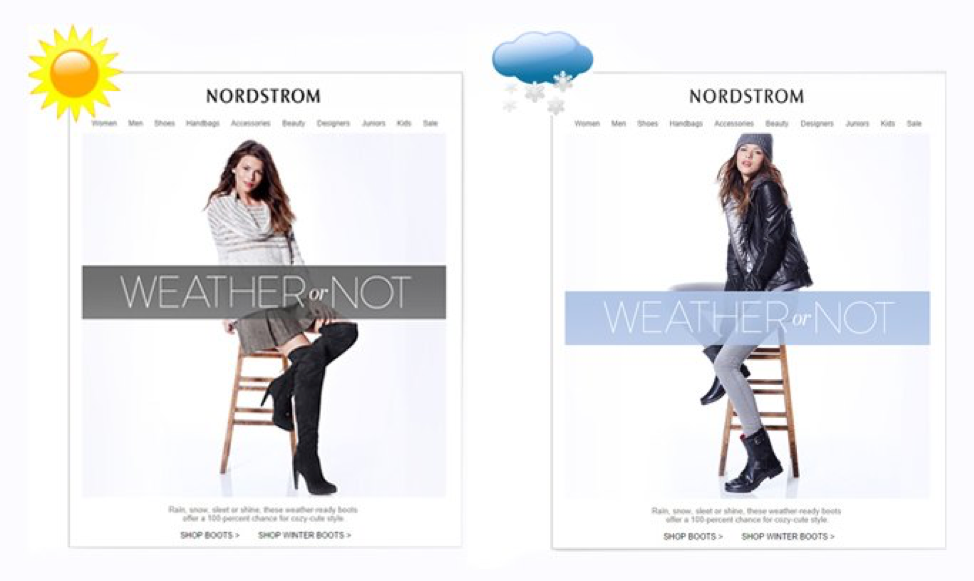 Focus your email marketing campaign efforts to convert abandoned carts
Sending out one or two remarketing emails can recover between 5-11% of lost sales caused by abandoned shopping carts. If you're serious about improving your conversions, then you'll need to put a heavy focus on your email CRO efforts.
A simple reminder email can often do the trick, but some marketers will go the extra mile and offer exclusive deals or discounts in their remarketing emails. Whichever the case works better for your business, this step is crucial to make sure your abandoned carts aren't lost forever.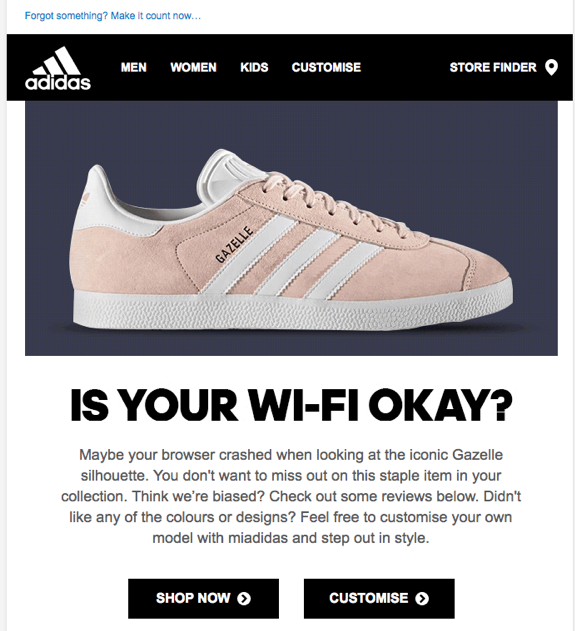 Personalize your customer's onboarding process
Next, consider personalizing even your customer's onboarding process with you. Whether you're in eCommerce or SaaS, one of the many benefits of having personalized welcome emails is establishing your brand's value to your customers as soon as possible.
So if you offered an app or software, you can create a series of walkthrough emails that show your product's benefits or features. If you were in eCommerce, you can send inspirational content that gives customers an idea of how to use the products in your store.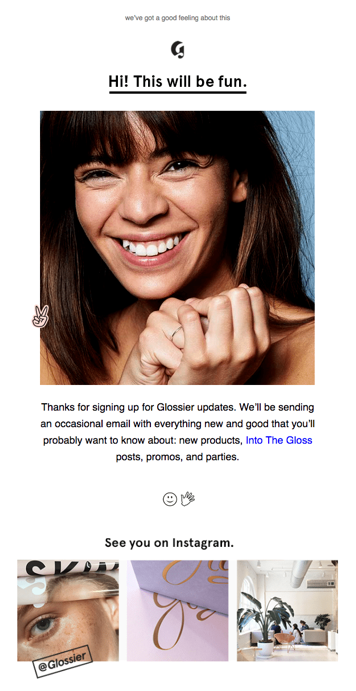 Maximize the use of the email preview text
Don't underestimate the power of a great email preview line. This is the line of text that typically appears as a sneak peek for your email list subscribers.
As a best practice, make sure your preview text doesn't repeat your subject line and doesn't contain text like "having trouble viewing this email?" or "unsubscribe." You can use it as a witty way to add curiosity for the contents of your email, or put in a call-to-action right away.
You also should think about how to make this preview line complement your subject line, encouraging customers to open the email and see what it says.

Test different email design layouts
It's good practice to play around with different design layouts. Choose a different layout for product showcases, announcements, sharing new blogs, or giving out client stories. These can have a few benefits.
The first is it keeps things interesting for your customers. If you use the same layout every time, it might discourage customers from reading through all your content.
The next benefit is, over time, you'll see which design layouts bring the best conversions for your site. Will columns work best for you? Is a single column layout best? The only way to answer these questions is to implement them in your own strategy.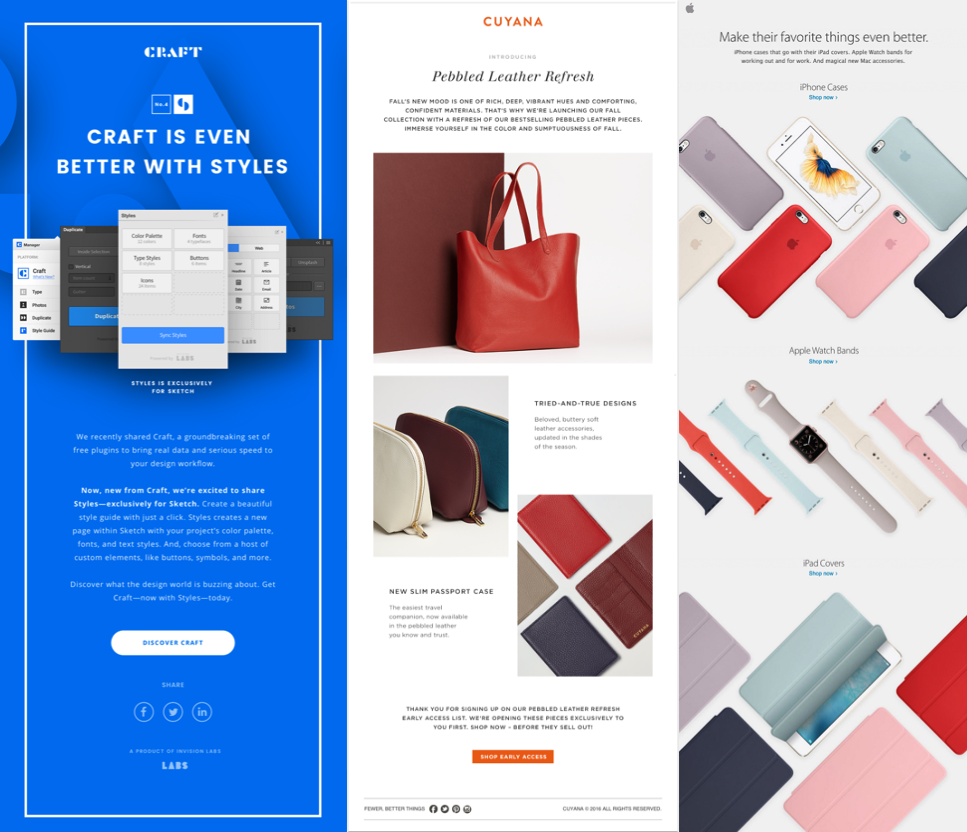 Combine email marketing with other channels
While email marketing is a powerful tool all on its own, you can use it with other channels to make sure you deliver a seamless brand experience for your customers.
For example, using email marketing to drive traffic back to your website can do well to boost your SEO by reducing bounce rates or getting reviews on your business page.
Also, consider taking an omnichannel marketing approach with your email marketing. Make the most of social media CTAs drive conversions to your email list, follow up subscribers with highly-targeted emails promoting your product or service, and make your website and landing pages high-converting and streamlined.
Jazz up your transactional emails
After a customer makes a transaction with your brand, you can send them beautifully-designed templates for invoices or order confirmations. According to studies, the order confirmation email can get up to a 70% open rate – so make it count.
Use these transactional emails as a way to show off your brand personality and let your brand stick in customers' minds. Make it a point to let customers know how much your order means to your company, or get them excited to receive your products in the mail.
Even emails for shipping updates or delays can do well to improve customer engagement and loyalty. After all, if you can provide a seamless brand experience, customers will be more likely to keep coming back to your store.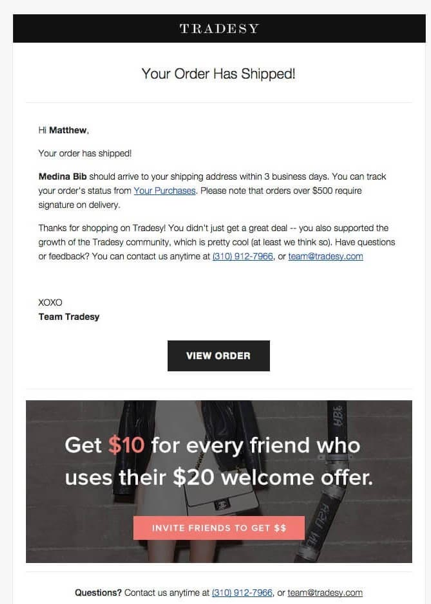 Ask for feedback and suggestions
If you truly want to involve your customers and get to know their thoughts and opinions, you'd do well to send emails asking for their feedback and suggestions.
This lets customers be a part of your business in some way, by helping you either create better content or products or get to know what they're looking forward to seeing from you next.
Asking for feedback and suggestions from your customers can be as simple as sending a link to a survey form or using dynamic elements like one-click polls right in the body of your email.
Regardless of how you decide to collect feedback and suggestions, make it as easy as possible for customers to send in their thoughts. If you link out to a survey, be sure to use radio buttons or checkboxes for multiple-choice options, and even consider incentivizing customers for taking part in the survey.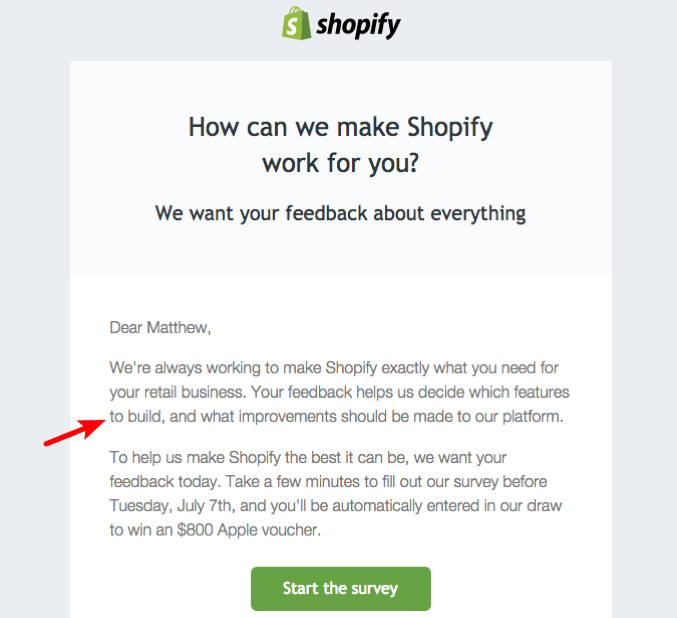 Invest in the right tools
Last but not least, you need to have the right tool stack for your email marketing efforts. For example, an email list provider can do wonders to automate the lead generation, onboarding, segmentation processes involved in email marketing.
But also get to know other tools that will support your marketing campaigns. Emphasizing email privacy, for example, may do well for your business, especially considering how different people, states, or countries may have different policies for data privacy and collection.
Here are a few policies you ought to read up on to make sure your marketing tools are compliant to location-specific policies:
Key Takeaways
Just because consumers are receiving hundreds of emails a day doesn't mean your emails ought to stay sitting in their backburner. By reviving your email marketing campaigns, you can breathe new life into the kinds of emails you send. Use these tactics above to help you create more engaging emails, build your brand, and encourage customers to stay loyal.