Social media has become one of the most important fields of marketing. We live in the times of 'likes' and 'shares' and every professional marketer – from growth hackers to experienced web designers – should know how to use them as an advantage in the business.
It doesn't matter who your target audience is, social media can help you reach every gender, occupation, or age. While Facebook is probably the most common platform, with more than 800 million users Instagram is perhaps the most powerful when it comes to marketing. We're talking about more than 250 million pieces of shared content per day.
But promoting your business on Instagram requires more than just a presence. The social media field is so vast that users' affections and loyalties tend to change very frequently. Like everything else in life, this is also a competition where you need to stand out among millions of stories, photos, and videos posted every day.


It seems that a random shared image can get an enormous number of likes and comments, while a carefully prepared post can easily leave you empty-handed. This might seem like a mystery where you see the only solution in a crystal ball that will give you the insight into your followers' preferences. If your knowledge of witchcraft is insufficient, you can always turn to psychology.
Many people don't use this powerful resource because they think they need knowledge that's hard to come by. But the key to successful marketing is creating an emotional bond with your target audience, and you can achieve that with just a basic psychological knowledge.
We're about to show you these basics behind the most popular sharing platform, that will make sure your brand will attract followers and engage users.
A picture is worth a thousand words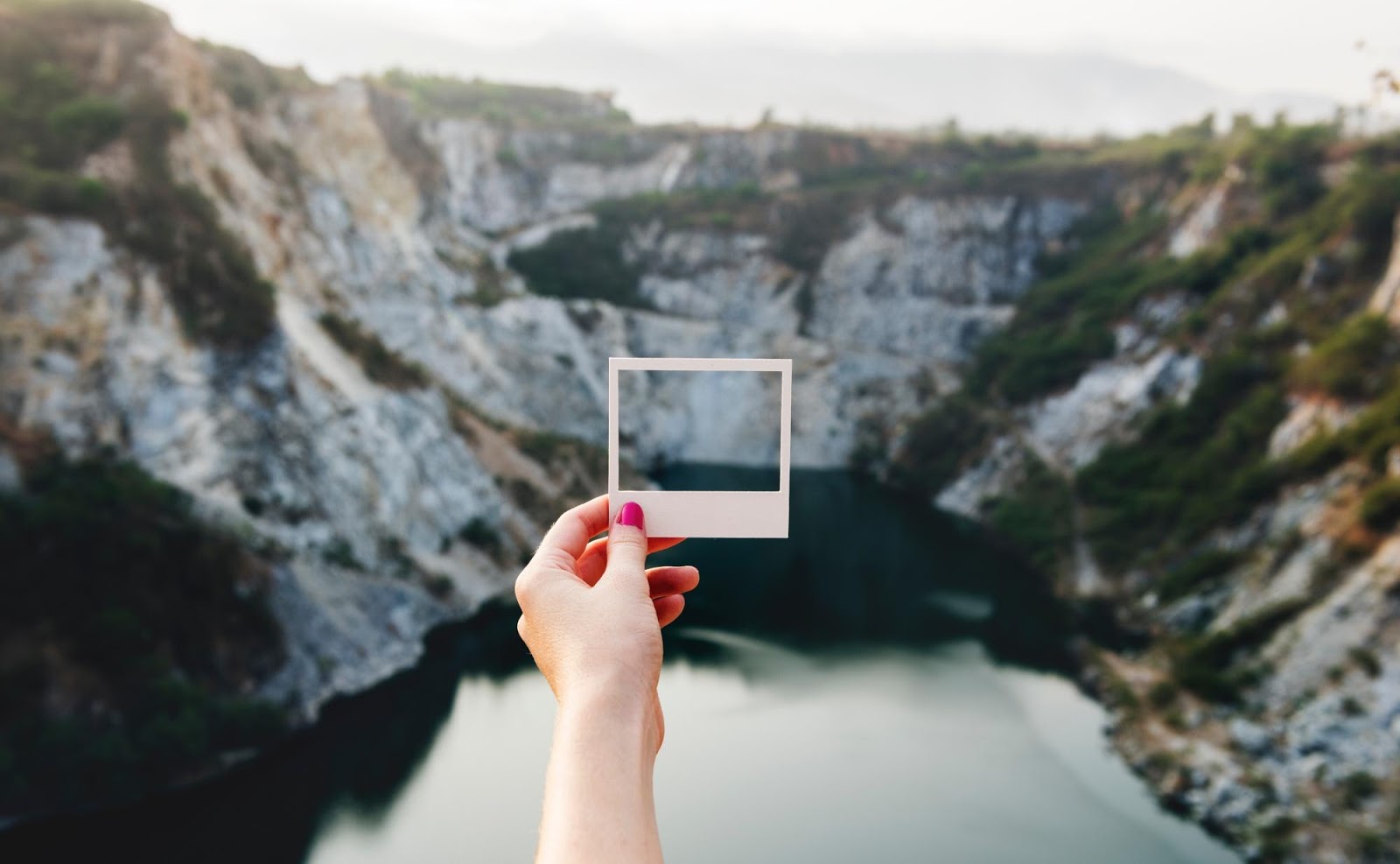 We've heard this saying a thousand times, but have you ever wondered where it comes from? Have you ever pondered the cause of Instagram's enormous popularity? It's a well-known fact that we prefer images and respond much better to visual content than written. Even when you read words, what forms inside your brain are pictures, right?
We all have a kind of a visual dictionary based on familiar words. This basically means that every time we read, there's a translation process inside our brains.
It's not some complicated theory. Just think about why we're usually disappointed with films based on the books we've read – because they're so far away from the characters and locations as we pictured them.
Marketing is a storytelling process where the story must develop fast in order to be engaging, and it's proven that a human brain processes visuals 60,000 times faster than words. And what place is more suitable for using this powerful psychological element than the platform that has been made for sharing visual content?
There are various tactics to use this as an advantage. One simple approach is to hold a social media contest. Ask fans and followers to submit their own images, and highlight the best ones as winners.
This is a great way to generate lots of great images, and you also build buzz and excitement as a happy side effect.
There's even a built-in storyline as followers stay tuned to see who wins.
You also want to make sure that the images are of top quality. Use apps such as Lumify, Afterlight, Snapseed, and Pic Stitch to edit your photos – nothing attracts likes like the presence of filters.
And if you want to create original graphics, keep in mind that they must be consistent. This is easily done with Canva – their 'magic resize' tool will make sure all your photos fit Instagram's specifications.
The fear of missing out
Instagram promotes self-expression, creativity, and individuality. But it's still in our nature to feel a strong urge to do things that others are doing.
In psychological terms, this is the concept of conformity, which basically means that we're changing our behavior in order to match the behavior of others. This in turn makes us very vulnerable to the outside influence.
There's another concept more familiar to marketers: social proof. People are more likely to do things when they see others doing them.
You can easily take advantage of this behavior by utilizing influencers in your Instagram marketing. People of authority will always make things seem more legitimate, and your brand is not an exception. Every other follower will feel the need to get their hands on it too.
Put together a list of potential influencers and then check out the number of shares, likes, and comments they receive for their posts. When you find those who have the most social media engagement with their audience, reach out to them with a proposition.
Be sure to let them know the benefits of partnering up, and hopefully you'll have new connections to build your company's credibility and raise the level of engagement.
Editor's note: Mention has built-in tools to help you find influencers easily. Learn more here. 
A place where I belong
Social media platforms encourage interaction, where your main goal is to build a sense of community around your brand, making your followers feel like a part of the family. Scrolling through the feeds is more than a habit – they're satisfying their need to belong somewhere.
If you want to use this phenomenon to your advantage you mustn't allow them to feel ignored. It might seem like a drag, but you need to like their photos and reply to their comments. It's best to choose a part of the day or week for that task and make it a routine.
And in spite of that routine, you mustn't sound like a robot. People connect to the human behind the brand, not the brand itself. So you need to make your brand feel more human.
A personality for your brand can be built through various tactics:
Photos of real people rather than landscapes or objects
Showcasing the people behind your brand and your team
Telling true stories of your own customers.
Repetition is the mother of all learning
As you can see, all these psychological principles are simple and even quite obvious. But don't expect your audience to react to them immediately like obedient pets.
Just take a look at the most obvious principle, the Propinquity Effect: it's a logical fact that more interaction is equal to a higher chance for friendship. You need to help people 'learn' to value your products and you'll achieve that by repetition, which is why one of the most important strategies is to post consistently.
So get your calendar, map out the schedule, and put marketing psychology and its tactics to use.