We're all told that influencer marketing is a critical part of business. It's a trending topic in content marketing.
And while it's really effective, influencer outreach is extremely tricky. It's not just another tweet or post you can publish, or an email you can send. There's a real, live human just as involved in your success as you or the technology at your disposal.
But the numbers show that it's effective. Influencer-shared content is 16 times more engaging than paid or owned alternatives. That content also drives 2.5k to 25k unique monthly visitors via the various social media outlets.
Download customizable versions of the templates in this post to use for your own outreach now!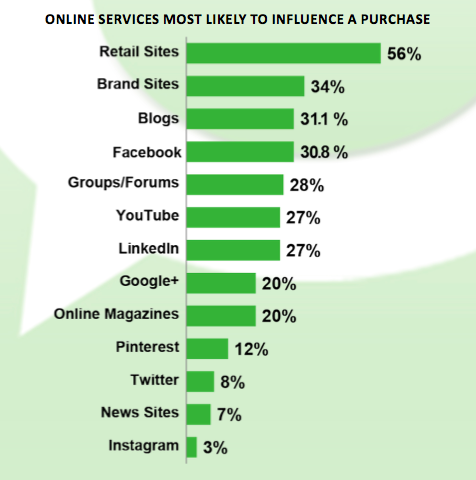 (Source)
Influencer outreach is difficult. Most of them are extremely busy and will delete your email without even opening it. True story. Whomp.
Last year, I ran a campaign and reached out to over thirty influencers. Only one out of ten people responded to my first outreach email.

Although it's not easy, there's hope. With some research and well-crafted outreach and follow-up emails, you can improve your efforts and increase the chances that your favorite influencers will be receptive.
In fact, by the end of my campaign, my response rate was 48%. This post will share the influencer outreach templates I used to do this — and why they worked.
Now let's jump into it.
The first outreach email
A great outreach email does four things:
Builds familiarity with your prospect.
Clearly states the purpose of getting in touch.
Provides value.
Ends with action steps.
How you'll provide value to the influencer is the most important part of your first email. Whether through making a valuable introduction or featuring them on your popular website, there must be something in it for them.
Easy, right? No pressure.
Here's a great outreach email template that does that
Hi [name]!
I'm [your name] from [company]. I work with [mutual connection] who mentioned that you [what mutual connection said about the influencer].
[Mutual connection] said that it would be a good idea to get in touch with you to learn more about [topic] and work on [project] together.
Does this sound like something you would be interested in? If so, I would love to call you some day this week around noon and figure out a way to make it mutually beneficial.
Let me know what you think!
Best,
[your name]
Why this template does well
This email clearly states that you want to work on something with the influencer.
You make it clear that it's mutually beneficial – if the influencer works with you on this, they'll get something out of it too.
The end of the email states specific time to further discuss the idea. This way, all they have to say is "no" or "yes, how about Tuesday at noon?"
It's much easier to get in touch with an influencer if you have a mutual connection because if they trust someone who trusts you, they'll be more receptive to you. It'll be a warm connection.
In some cases, you might not have a mutual connection with the influencer.
Here are some other common openers you can use:
I was inspired after you spoke at [name of event].
I'm an avid reader of your blog.
We met last week at the [name of event or location].
From my experience reaching out to influencers about the habits of effective content marketers, it's likely that you won't get a response to your first email. Only five people responded to my first email.
This can be for a variety of reasons. They forgot to respond. They didn't see it amongst the hundreds of other emails. They're out of the office and don't have wifi (the horror).
That's why follow-up is crucial. It's a little nudge to tell them, "Hey don't forget me!" But you have to do it without being annoying.
The actionable follow-up email
Here's what a great follow-up email does:
Gets straight to the point.
Reminds the person what the previous email said.
Reiterates the value you're providing.
Ends with action steps.
A follow-up influencer outreach template that works
Hi [name]!
I'm [your name] from [company]. I sent you an email last week about [project] that I think could be beneficial for us to partner up on. I've come across your work on various occasions and really enjoyed [a project of theirs you enjoyed].
I thought you'd be interested in working on this project because [reasons]. If you're interested, I'd love to get your take on the project and figure out how we can make it beneficial for both parties.
Let me know if you're interested in working something out. It'd be great to get on a call on [day] or [day] this week at noon!
Just for reference here's some projects I've worked on – just to let you know I follow through and am serious about making this work: [links to projects]
Best,
[your name]
By using the above follow-up email, I ended up with a 53% response rate.
Why this template works
You may find that you won't receive a response even after following up. You might have to follow up one more time just in case. One of the influencers I reached out to didn't respond for two weeks after my first email.
Don't be discouraged if an influencer doesn't respond. It's nothing personal. Imagine if you received hundreds of emails a day asking for your time and energy – you would probably ignore most of them.
Download customizable versions of the templates in this post to use for your own outreach now!
Conclusion
When carrying out a campaign involves influencers, the important thing is to be respectful and find those who are willing to give us their time. The key to effective influencer emails is to avoid asking for anything too soon. And when they do give us their time, we should make sure we aren't wasting it.
What tips do you have for reaching out to an influencer? Are there any other aspects of your influencer strategy that you have trouble with?
Let us know in the comments below!


Note: This post was originally published in August '15 and has been updated and republished.