There are many creative and digital agencies and companies that still use Excel for project management. Even though we know that this technology became a thing of the past for many use cases. Evaluating creative projects and workflow automation solutions without a specific, specialized tool can destroy relationships with clients and employees, turn your awesome ideas into a mess, and get dismal results.
Instead, marketing and digital agencies increasingly want to make projects easier on themselves.
They're always looking for effective online tools to outline every task in their project and easily collaborate with their team and customers. Their questions are around what tools are worth using to get integrated marketing services and campaign management.
Just like every digital agency and large company has its niche and strong points, its pros and cons, so do business tools. In this post, we've gathered six rockstar business tools in hope to improve your team's performance and get award-winning results for your clients.
Ready to start monitoring for your clients? Click here to download your free guide!
Our favorite marketing agency software recommendations
SE Ranking is an all-in-one platform where large companies and digital agencies can manage marketing campaigns for websites of any complexity, compile reports, prepare commercial offers, and organize the working process for a large number of account reps and executives.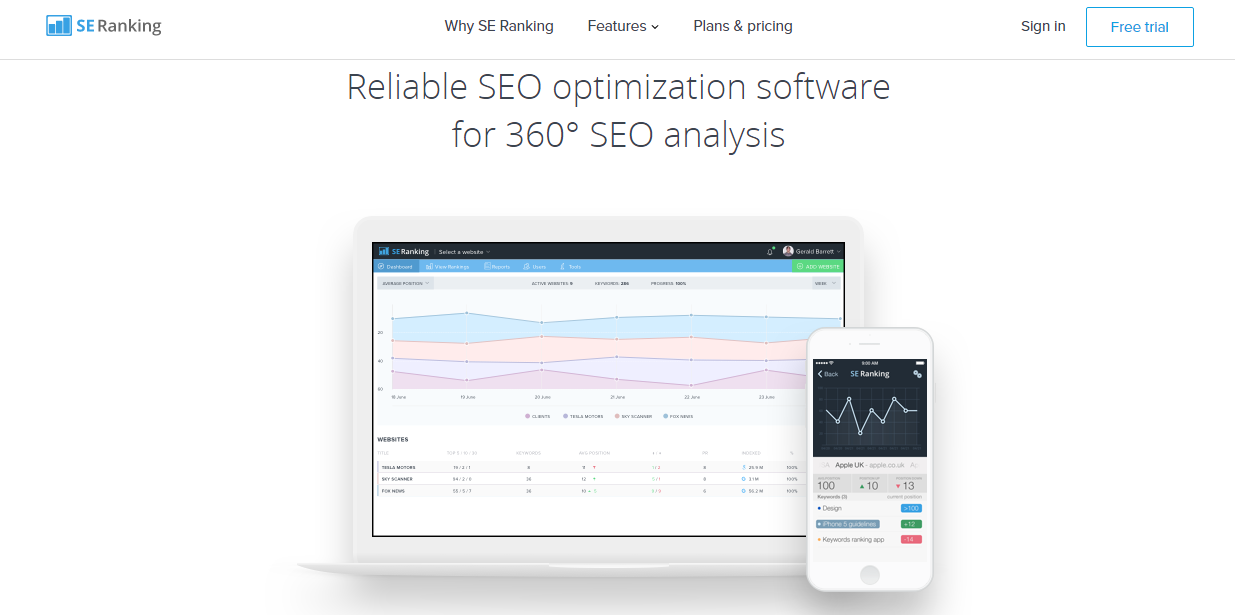 Top features:
Position tracking
Backlink monitoring
Website audit
White labeling
Keyword clustering
Social media management
Marketing planning
SEO reporting
What's so special about this tool: SE Ranking has a great, user-friendly interface that helps you make your daily tasks easy and intuitive. It is great for large enterprises that run a huge number of projects. Unlike other similar tools that provide only responsive websites for mobile devices, this tool has great Android and iOS applications that allow you to control any projects at any time wherever you are.
Pricing: SE Ranking has free (limited features) and paid versions that start at $39 per month for the Optimum plan.
Mention is one of the best media monitoring tools to track what people are saying about your brand and your competitors. The tool allows you monitor key phrases and brand names in real time, so you never miss out on a conversation with potential customers.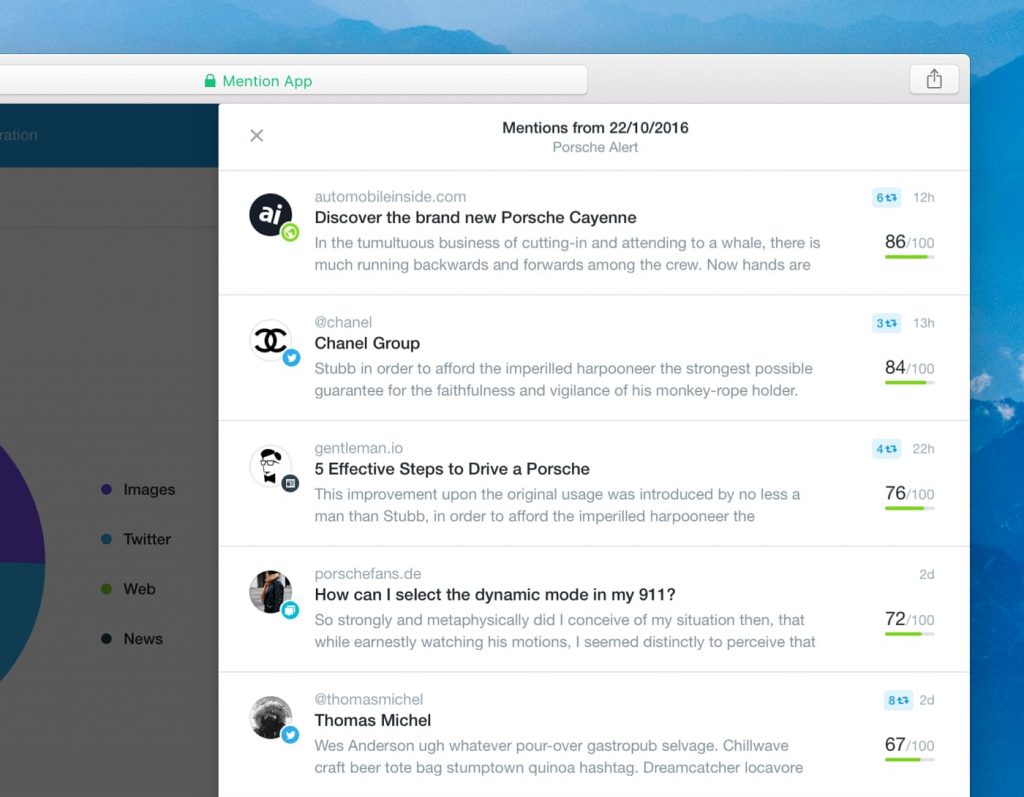 Top features:
Social media marketing
Brand tracking
Web monitoring
Influencer research
Media monitoring
What's so special about this tool: Mention is a big time saver for agencies. It helps you to retweet, like, or share mentions and send any mentions via email. Because you can put so much information in one place and easily share it, it's ideal for managing lots of clients.
Pricing: Mention has free and paid versions, the paid plans start at $29 per month with 2 alerts for up to 3000 mentions.
WorkExaminer is a must-have tool for large companies to control employees' user activities and how many hours they spend on each task. It's key for managing billable hours to clients.
It makes the whole working process efficient and helps you avoid an absolute nightmare. The tool helps you not only collect relevant data, but also track working time and block access to certain websites and content.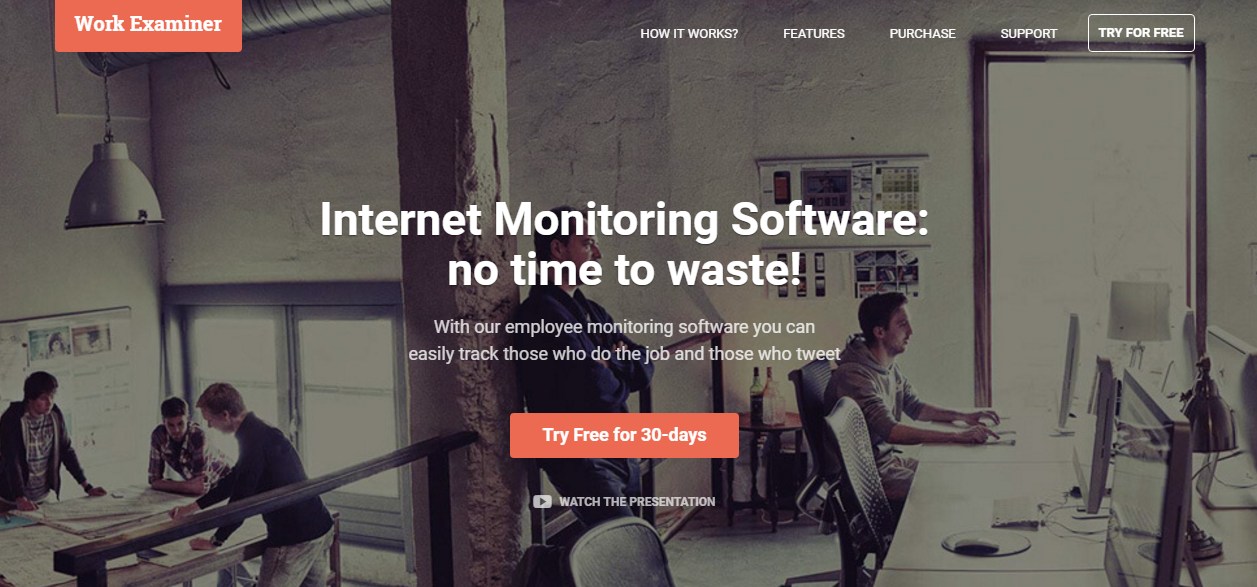 Top features:
Website tracking
Web filtering
Instant messaging capturing tool
Email recording
Detailed reports
What's so special about this tool: Among other benefits are the possibilities to schedule reports on agencies or users via email, accurate monitoring of employees, and the ability to create flexible work policies for employees.
Pricing: WorkExaminer has Standard and Professional versions that are free for 30 days and are limited up to 5 clients. The paid Standard version starts at $60 per year.
Trello is one of the most powerful project management tools out there, and easily lovable. It allows creating individual cards for each task and visualizing them on a dashboard that's perfect for managing daily activities. You can easily add team members to each task that can add cards, make comments, and track changes for assignments.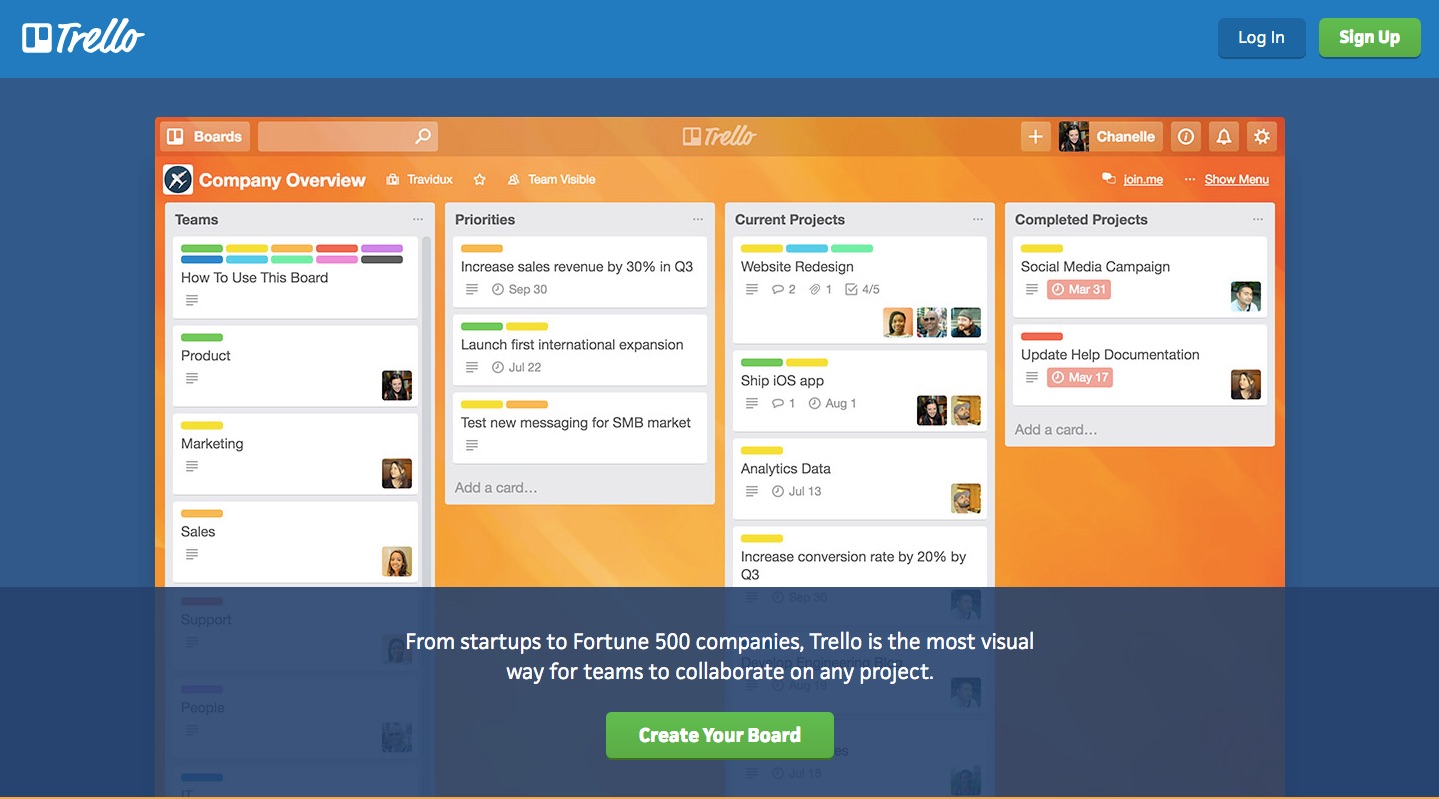 Top features:
Making different task lists
Making changes on cards
Add comments on cards
Bulletin-board style
Add videos, images, and files to each task
Arrange lists by priority or dates
What's so special about this tool: Trello provides a great visual interface that allows you make daily project management fun and intuitive. It is great for digital and creative agencies with complex projects.
 Pricing: Trello has free and business versions with $9.99 per month/per user.
Dropbox is a reliable file-syncing and file-storage service. You can easily share files, videos, images, and other documents on your computer and sync them among your devices and computers.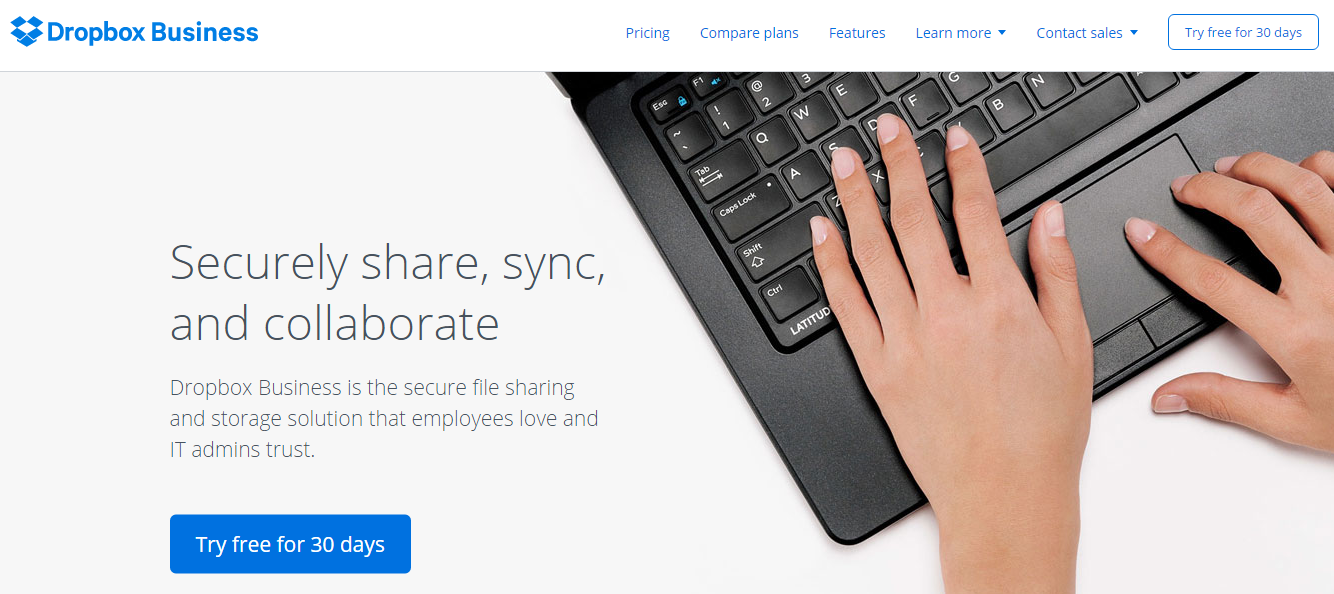 Top features:
File sharing
File syncing
Easy interface
2-16 GB free storage
Deleted file recovery
Edit files online
What's so special about this tool:  Dropbox is easy to use for personal and business users. When it comes to the upload and download speeds, it has one of the fastest in cloud storage. And since so many other people use it, sharing is simple.
Pricing: Dropbox has different pricing plans with 100 GB, 200 GB and 500 GB of storage space. The Dropbox Pro plan with 1 TB of storage place costs $9.99 per month. If you need more storage space than that, you can use Dropbox for Business.
Optimizely is a useful A/B testing and personalization platform for different websites and mobile applications. With its super easy interface, you can meet different needs of any type of client that wants to deliver special experiences to their target audiences through different channels.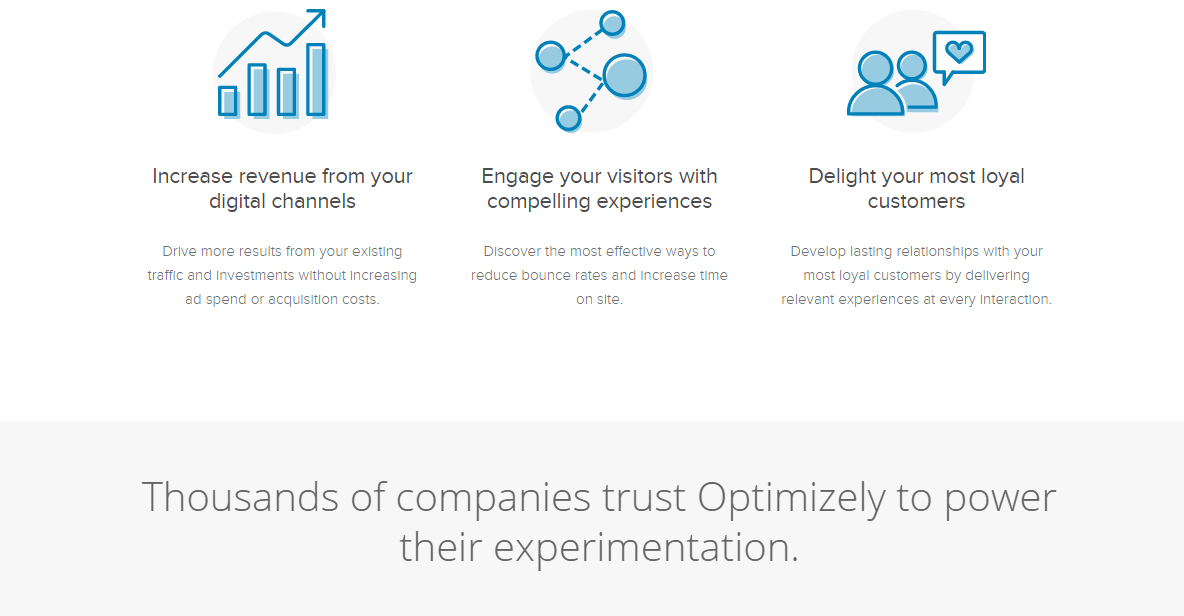 Top features:
Unlimited experiment & variation creation
Diversified testing
Test scheduling
Geo-targeting
Third party integrations
Engagement tracking
Custom reports
What's so special about this tool: It's super easy to create different variations and conduct A/B tests. The tool provides an endless number of tracking things like button clicks, plays, time on page, etc.
Pricing: The Optimizely Starter Plan is free to use. If the visitor number threshold is increased, the tool will become paid.
Conclusion
The marketing landscape is constantly changing as new tactics and online tools come up and agency needs change. It is very important to improve companies' and agencies' services in order to meet the needs of inbound marketing and avoid dropping behind your competition.