This past Sunday marked the the 91st Academy Awards Ceremony in Beverly Hills.
And you know what this means…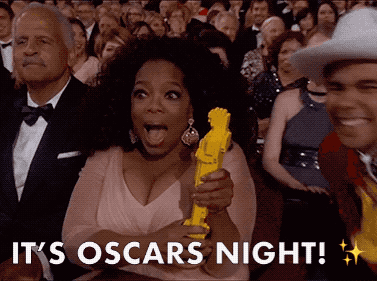 We monitored 859 071 online conversations including the terms "#Oscars", @TheAcademy or #91stAcademyAwards.
Focusing on hashtags and one Twitter handle, we are aware that we did not catch all the conversations about the event. But we sure to have caught the most relevant ones.
In this blog post, you'll learn about what happened both on stage and online. We'll share what we've discovered, listening to nearly a million of conversation online.

What happened during the Oscars Ceremony?
As per usual, we got to witness some of the most famous celebrities on the planet walk on the red carpet.
Then, the Academy distributed the coveted 24 golden statues.
Just in case you missed it, you'll find the full list of the Academy Award winners below:
Documentary — Jimmy Chin and Elizabeth Chai Vasarhelyi, Free Solo
Best Actress in a Supporting Role — Regina King, If Beale Street Could Talk
Best Actor in a Supporting Role — Mahershala Ali, Green Book
Makeup and Hairstyling — Greg Cannom, Kate Biscoe, and Patricia Dehaney, Vice
Costume Design — Ruth E. Carter, Black Panther
Production Design — Hannah Beachler and Jay Hart, Black Panther
Cinematography — Alfonso Cuarón, Roma
Sound Editing — John Warhurst, Bohemian Rhapsody
Sound Mixing — Paul Massey, Tim Cavagin, and John Casali, Bohemian Rhapsody
Foreign Language Film — Alfonso Cuarón, Roma
Film Editing — John Ottman, Bohemian Rhapsody
Animated Feature Film — Spider-Man: Into the Spider-Verse, Bob Persichetti, Peter Ramsey, Rodney Rothman
Animated Short Film — Domee Shi, Bao
Documentary Short Subject — Rayka Zehtabchi and Melissa Berton, Period. End of Sentence.
Visual Effects — Paul Lambert, Ian Hunter, Tristan Myles, and J.D. Schwalm, First Man
Live Action Short Film — Guy Nattiv and Jamie Ray Newman, Skin
Best Original Screenplay — Nick Vallelonga, Brian Currie, Peter Farrelly, Green Book
Best Adapted Screenplay — Spike Lee, Sean McKittrick, Jason Blum, Raymond Mansfield, Jordan Peele, BlacKkKlansman
Original Score — Ludwig Goransson, Black Panther
Original Song — Lady Gaga, Mark Ronson, Anthony Rossomando, and Andrew Wyatt, "Shallow," A Star Is Born
Best Actor in a Leading Role — Rami Malek, Bohemian Rhapsody
Best Actress in a Leading Role — Olivia Colman, The Favourite
Best Director — Alfonso Cuarón, Roma
Best Picture — Green Book
No epic selfie this time, but …
Remember this post from Ellen DeGeneres back in 2014?
If only Bradley's arm was longer. Best photo ever. #oscars pic.twitter.com/C9U5NOtGap

— Ellen DeGeneres (@TheEllenShow) March 3, 2014

Well, nothing like that this year.
But it doesn't mean it was short of being an exciting ceremony.
This year will be remembered as one of the first to reward many films focusing more on diversity and equality. And, with all of the terrible anti-diversity stories we'v heard in the news recently, I think this is pretty awesome.

But, regardless of what I think, how was this received online?
859K+ online conversations later
We started to monitor the event a couple of days before it happened.
As expected, most of the conversations happened during and right after the ceremony, with a peak of 596K+ mentions the day after the ceremony. And, as expected, the entire world talked about the ceremony.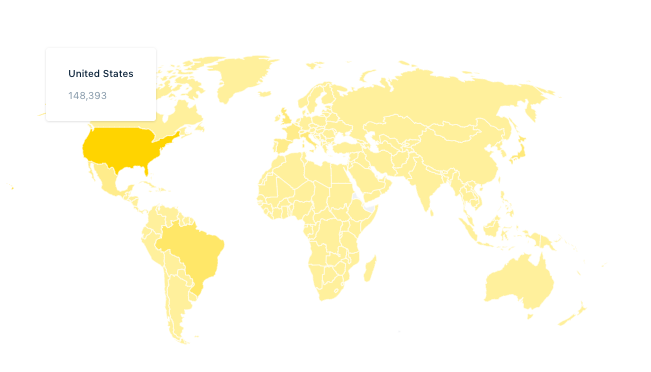 Don't get me wrong, 148 393 a high volume of mentions. But it only accounts for 17,27% of the total volume only in the US. This means that, more than ever, the Oscar ceremony is international.
But what did people talk about?
What caught your attention this year?
If you've watched the ceremony —or parts of it—, you may have a good idea of what was the most discussed topic online.
Let me give you a hint.
It starts with "Lady".
And it ends with "Gaga".
1. Lady Gaga and Bradley Cooper nailed it


With 65K Mentions, Lady Gaga caught most of the attention this year. The 30K gap separating her from the other top trends is undoubtedly due to her live performance of Shallow, with Bradley Cooper.

Pretty sure this performance will win at next year's #Oscars for Best Short Film

Bradley Cooper and Lady Gaga stole the dang nightpic.twitter.com/cnndqwT8fT

— Daren Stoltzfus (@DarenStoltzfus) February 25, 2019

I don't know about you, but I absolutely loved it.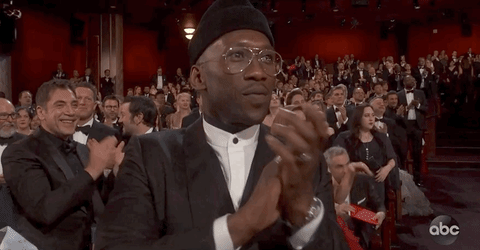 And Mahershala Ali too.
The event echoed very pretty well, but …
We ran a quick sentiment analysis and discovered that the event was a blast.
Sentiment is easy to understand. It depicts what people feel about a topic or a brand.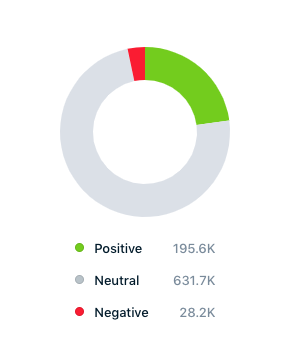 23% of the conversations we monitored had a positive tone. Which is—from experience—within the average.
That being said, we had to investigate the 28K negative mentions to understand why would so many people woud hate on an event that's meant to reward the best films, actors, and filmmakers of the year.
2. The top negative trends that dominated the conversations
We analyzed the topics that our tool identified as part of negative conversations. And this is what we found.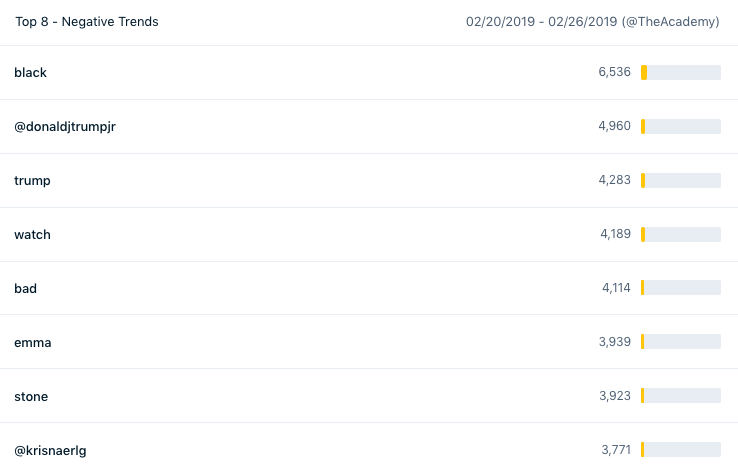 It turns out that they all pointed towards 3 clusters of conversation:
1. It's great, but #NotEnough
No disrespect to Green Book at the #Oscars⁠⁠, but many of us in the black community would like to see greater recognition for movies about the black experience and not just for movies that make the black experience comfortable for white audiences.pic.twitter.com/vOdNEmx53X

— Keith Boykin (@keithboykin) February 25, 2019
2. Donald Trump Jr.'s tweet in protest
I'll save you guys the trouble & summarize the #Oscars so you don't have to watch.

Trump: bad, despite booming economy & lowest black/Hispanic unemployment ever.

Walls: Immoral, except outside our houses.

Socialism: Pay no attention to mayhem in Venezuela, let's give it a try

— Donald Trump Jr. (@DonaldJTrumpJr) February 24, 2019
3. Discussions about Emma Stone's … shell?
Emma Stone #Oscars pic.twitter.com/3UWiRX8LUO

— Krisna Erlangga (@KrisnaERLG) February 25, 2019

But this is nothing compared to what could have happened.
3. The ugly scandal (that could have been)
You've maybe heard that the Oscars Academy avoided a PR crisis a couple of weeks ago.
Originally, the organization comittee had announced it would present four awards during NBC's ad-break. These were considered to be 'less important' awards and wouldn't be seen by as many people.
However, Martin Scorsese, Brad Pitt, and many other big names seriously criticized this odd decision. Finally, the parties involved in the decision reversed their original plan after facing so many critics.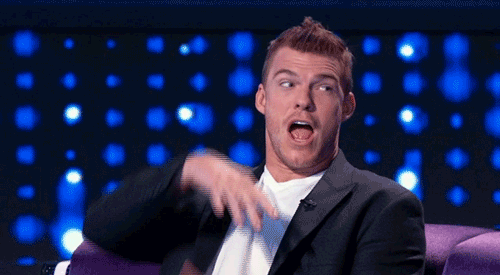 The lesson here? Don't ignore criticism. Work from it instead (ahem Fyre Festival).
Now, while each award means the world for those who receive them, we know that the public does not value all of them equally.
Our analysis revealed the awards and movies the public actually talked about before, during and after the ceremony.
4. The most discussed awards and films of the night
According to our analysis, 3 awards clearly stand out of the crowd.
Best Picture (Green Book)
Best Actor (Rami Malek)
Best Actress (Olivia Colman)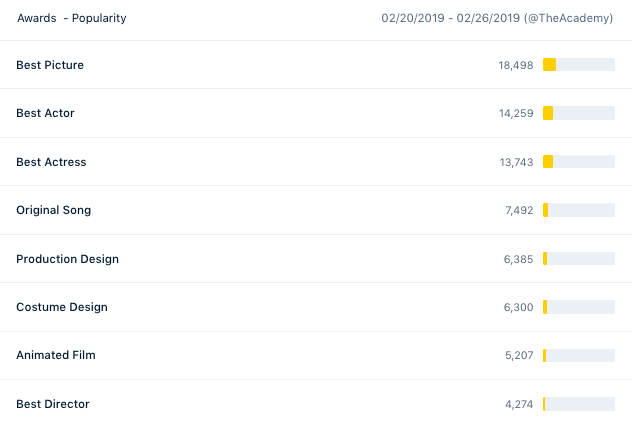 Surprisingly enough, the most discussed awards don't fully match the most discussed films of the evening.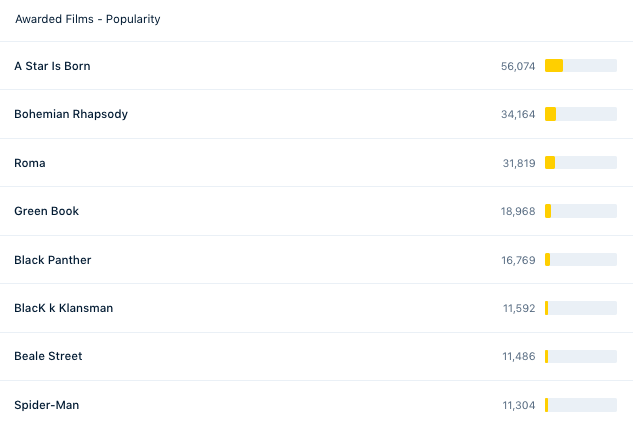 Does this make sense for you?
What would be your top 8?
Before you go
And as per usual when an anticipated planetary event occurs, thousands of brands try to leverage newsjacking to gain attention. Here's one that particularly caught our attention this year.
Walking Dead (AMC).
Why did we like it?
If you're not a Walking Dead fan — or if you know nothing about the show —, this may not resonate as much as it did for us. But we thought this was a smooth move from AMC. It's fun, catchy and smart.
And … scene!

What was your favorite movie this year? Do you agree with the decisions? And if you've watched the ceremony, what was your favorite moment?
Share your thoughts in the comment section!