Social media marketing sounds like a simple enough task. You've got a great product, so you'll just tell the whole world about it with a tweet. Then that'll go viral, the product sells itself, and you'll buy the island next to Richard Branson's.
It's nice to dream. But in reality, your one post probably won't go viral. You'll be tweeting and Facebook-ing a lot, and mostly what you get out will reflect the effort you put in.
The good news is that you can still drive traffic, generate leads, and even sell directly through social media. You might not buy the island this week, but you can build a successful company off the back of your social efforts.
To do this, you need a sound strategy. One you can re-use, alter, improve, and repeat.
So we've compiled 22 of the most compelling, well-researched, actionable social media resources available. We're talking strategy guides, playbooks, courses, and checklists. Your social marketing is about to go from "uninspired" to "unbelievable."
Let's do this!
Only care about social media tools? These are the best of the bunch.
Resources for any social media platform
There are key differences between each of the major social media platforms. Instagram prioritizes images and video, Twitter is for real-time updates, and Facebook is fast becoming an all-purpose beast. Your social strategies will vary somewhat for each.
But there are also similarities between them all. You need a social media plan that works across the board, with special tweaks for individual platforms.
Our first 12 resources explain how to use social media for lead generation, to build a following, and to give your brand a voice. Plus we have a bunch of great guides to social selling, which more businesses are using as old-fashioned sales techniques become less helpful.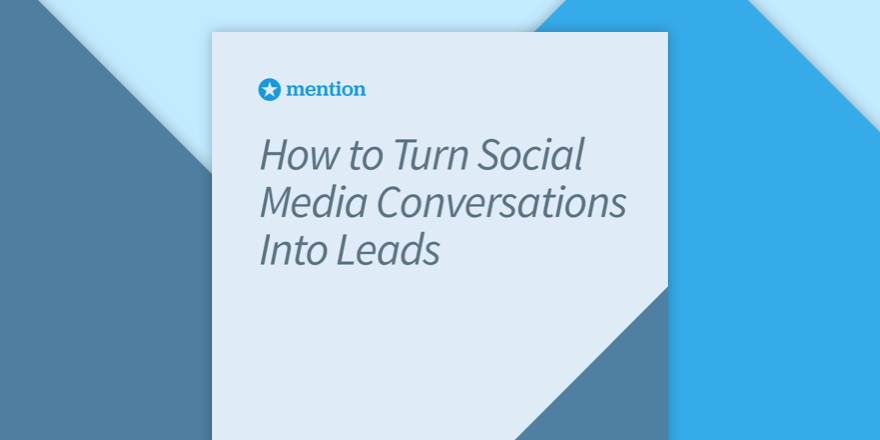 If you're transitioning from "social media for fun" to "social media for business," this is the place to start. This guide explains the basic strategy of social media marketing, and how to use it to achieve your goals.
You'll get a strategy that:
Builds your brand
Creates great content
Engages with social users
Generates leads
This ebook shows you the fundamentals, and helps you start using social media more strategically.
Now that you've got your strategy, you need the right tools to execute it. You'll want to test out a range, and this book has a great collection to start with.
Ranging from free and basic, to enterprise-level suites, you'll get an idea of the sorts of tools you need to consider investing in. Plus, there are links to all of them, so you won't even need to go searching.
Bonus: This book follows the same structure as our first resource, so grab both and use them hand-in-hand.
Need to beef up your social media marketing? Get the best tools for the job.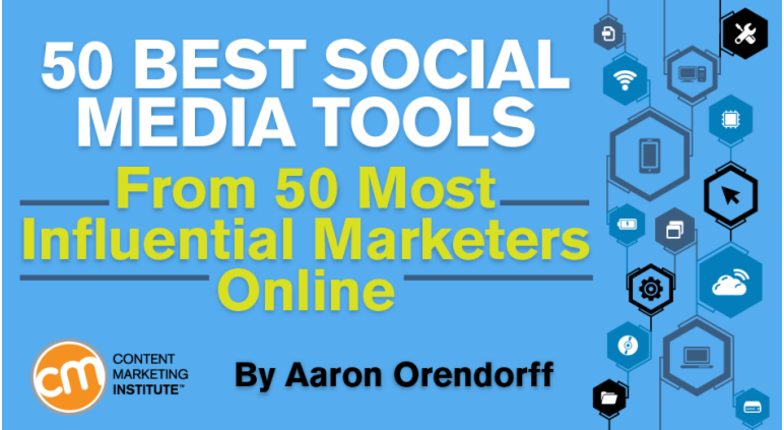 Yep, even more social media tools. This post from Aaron Orendorff is a little different, though. He interviewed 50 influential marketers and asked them for their most valuable tools. Whereas our second resource sets out a strategy and offers tools to support that, this post offers advice from serious marketing heavyweights.
Want to know how Jeff Bullas creates social sharing buttons, or how Michael Stelzner broadcasts live with six guests at once? Get reading!
Social media marketing can be a challenge for small businesses. You may not have the budget to hire someone just for this task, and you're forced to squeeze it into your other marketing efforts. Like spinning plates.
This series from Brenda Barron shows you:
How to Use Social Media for Small Business (Beginner's Guide)
How to Optimize Your Social Media Profiles
How to Discover Your Ideal Social Media Voice
14 Helpful Social Media Management Tools for a Better Workflow
How to Track Your Social Media ROI (Get Better Results)
Plus, she gives in-depth analyses of social media management tools like Hootsuite, Buffer, Sprout Social, and Tweetdeck.
This guide from the Post Planner blog explains the lead generation method on social. Beginning with choosing the right kinds of leads and creating a good landing page, you get detailed instructions for generating leads across platforms.
This includes:
Lead generation ads for the major platforms
Tips and tricks to optimize your social profiles
Video marketing techniques that generate leads
The best approaches for Twitter, Instagram, LinkedIn, and Pinterest.
All of that with great examples to illustrate, and a straight-to-the-point writing style. What's not to love?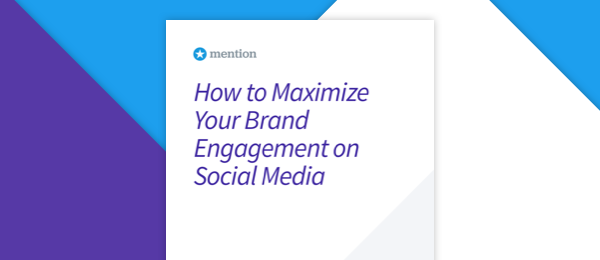 A common goal for social media marketers is to "increase engagement" with customers and fans. And it makes sense. An engaged audience is not only more likely to provide feedback and say nice things about you, they're also likely to share you with their friends.
Download this guide to understand:
Why social engagement matters
The best tools to foster engagement
How to build your social media strategy
If improving social media engagement is on your to-do list, this ebook is a great place to start.
One sure-fire way to reach new audiences and improve your reputation is with influencers.
These are industry VIPs. When they talk about your brand, people listen. So if you can partner up with one (or many!), you'll speed up the slow "building awareness" process.
The best part about them, though, is that many of their followers are looking specifically for buying advice. If you're selling products or services, a recommendation from one of these power users can lead directly to sales.
Think about it this way: when you need a mobile phone, would you buy without reading reviews first? This is the way we consume these days. So make sure you have reviews or recommendations from the coolest guys in town.
This guide shows you how to find influencers, get acquainted, and forge a relationship.
Don't have time for a whole ebook? This short guide from the Salesforce blog gives you a great overview of social selling strategy. But that doesn't mean that it's light on detail.
Salesforce's Carl Henderson will tell you:
What social selling is
Why we're in The Age of Social Selling
What's at risk if you don't invest in social selling
How to discover sales opportunities using social media
How to use social to get to know your prospects better
How to get the right help to make the sale
How to spot competitive moves early
How to prevent customer defections
If you want to dive into social sales, but aren't quite sure what that means, this is a great place to start.
Whereas the last resource was more of an overview, this HubSpot post gets a lot more hands-on. If you want to introduce social media into your sales playbook, read this.
It contains a great guide to optimizing each of your social profiles for sales, with examples. Since social media is about to become a key communication channel for your sales team, they need to present the right face.
You'll also get tips for joining LinkedIn groups, and will learn how to share content to bring new prospects to you.
If you ever have trouble justifying social media marketing to others – or yourself – this is the blog post for you! Using real examples from people who've succeeded, Neil Patel breaks down the value of social selling, and provides some of his favorite strategies.
There are also a bunch of great real-life examples to learn from, which is always better than strict theory. And while he calls it a "beginner's guide," there's plenty to reflect on for just about any digital marketer.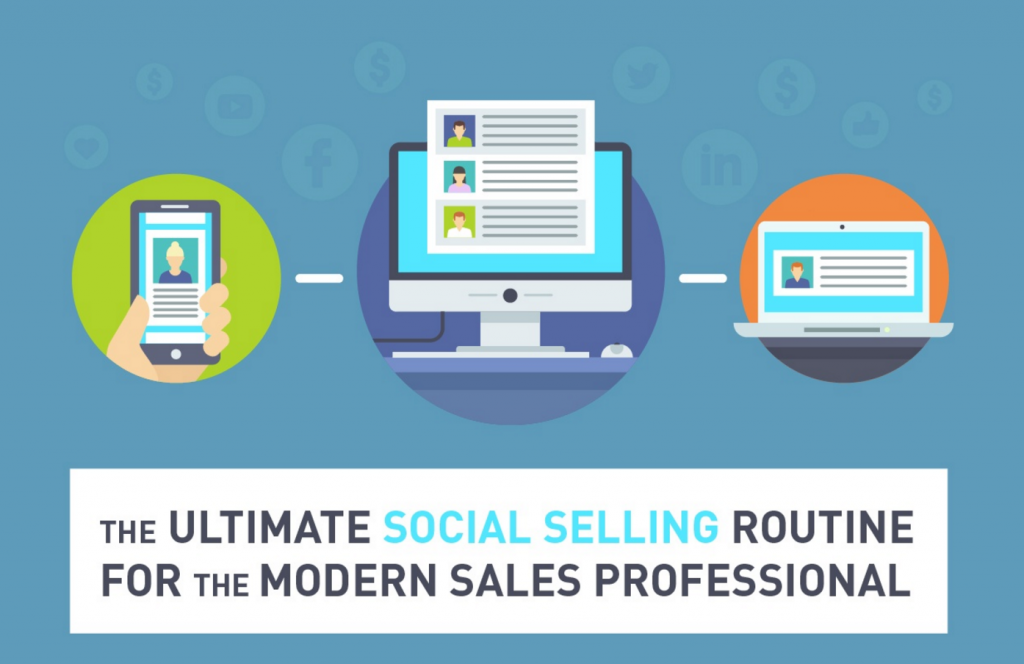 Ready to start social selling, but don't know where to begin? This infographic from Sales for Life gives you a structure to follow as you dive in.
Use this as a rough skeleton and add your own sales flavor. Plus it's brief, which is great because no salesperson on earth has hours of spare reading time.
Here's a fun (and slightly sneaky) technique to generate social media leads with the help of your competition. In this blog post, Close.io CEO Steli Efti explains how his company brings in new customers thanks to complaints about rival companies.
You should really read the whole thing, but here's the strategy in a nutshell:
Use a social listening tool to find complaints about your competitors
Approach those customers and help them solve your problems with your service
High five everyone in sight
It's also just a good story. See for yourself.
Twitter marketing resources
Twitter is a wildly popular marketing platform. It's easy to use, open to everyone, and allows an endless flow of content. No matter what kind of company you are, there's really no reason not to use Twitter.
The problem is, everyone knows this already. If you wade in without a plan, you'll be completely ignored. To give yourself a chance at breaking through and reaching a new audience, you have to have a sound strategy and great things to say.
The following pieces will help you launch your Twitter marketing effectively. And if you're already using Twitter, here's a chance to evaluate and improve what you're doing.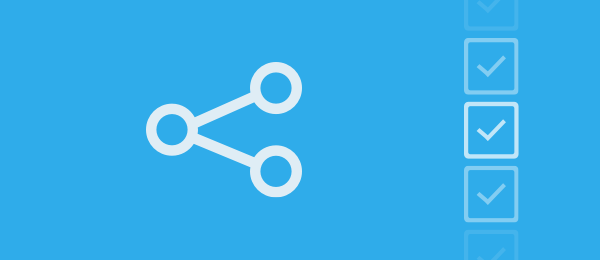 This quick checklist helps you make sure you're approaching Twitter the right way. Since you've only got a 140 characters, you need to get them right.
You'll get 8 quick tips to improve your strategy. If each and every tweet meets most of these criteria, you're onto a winner!
Whether you're just getting started, or want to quickly re-evaluate your approach, this one-pager breaks down the most important aspects of successful Twitter marketing.
Is a checklist not enough? Here's the full guide. This book will take you from just writing good tweets, to actually marketing and finding customers on Twitter.
It'll help you:
Find new followers from your target audience
Write better tweets to engage the right people
Find influencers to engage with
Turn followers into leads
Start using Twitter to generate some serious leads.
Once you've built a Twitter following and established your voice, it's time to think about selling. After all, using Twitter for awareness is nice, but actually reeling in customers is so much sweeter.
This post from Jawad Khan for Problogger gives you more advanced Twitter strategy, with a specific eye on sales.
There's plenty of delightful detail to digest, including:
The best content structure for great tweets
How to send SMS messages through the social platform (a service )
Tips to use lists and search more powerfully
Keys to Twitter cards – a useful and overlooked feature
Our recommendation: If you're new to all this, start with "8 Ways to Make Your Tweets More Impactful" (resource 13). Then, use this guide to hone your Twitter craft to perfection.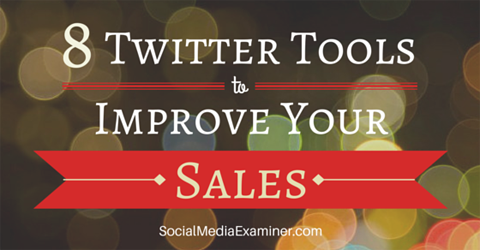 This excellent post on Social Media Examiner isn't just a list of apps. Sandeep Sharma introduces eight of his favorite Twitter sales tools, and then gives a detailed strategy for how to make the most of them.
You'll find tools to help you:
Create Twitter coupons to boost sales
Target and re-target local customers
Create instant online surveys
Block spammers so you can focus on sales.
If your Twitter marketing isn't making the dent you'd hoped, you may need to invest in better tools.
Instagram marketing resources
Of course, fashion, jewelry, and e-commerce brands can make a killing using Instagram. But any creative company with a vision and a story to tell can build a passionate audience and convert leads there.
It's also a wonderful space for solo marketers growing a personal brand, and startups promoting their company culture.
Here are some of the best resources if you want to win on Instagram.
Want to build an audience on Instagram? We'd all be happy with a few thousand followers. Maybe tens of thousands for your main company account.
How about 900,000+ followers? That's what Foundr Magazine has been able to achieve so far. And it's not only followers. Foundr has built sustainable, growing revenue directly from its Instagram presence.
So we asked Foundr CEO Nathan Chan how he did it, and how we can all do the same.
This webinar will show you how to:
Build a flourishing Instagram sales funnel
Drive sales and conversions through this funnel
Create beautiful content your customers love
Work with influencers, or "shoutout soulmates"
Harness videos on Instagram
If you're building an Instagram marketing strategy, this is the webinar for you.
If you're just not the webinar type, this four-part blog series from Made Freshly is a good alternative.
Specifically, it shows you how to:
Find followers using Iconosquare (an Instagram tool)
Get even more followers using contests
Turn those followers in paying customers
Avoid 21 classic Instagram marketing mistakes
Now's the time to fix your Instagram marketing for good.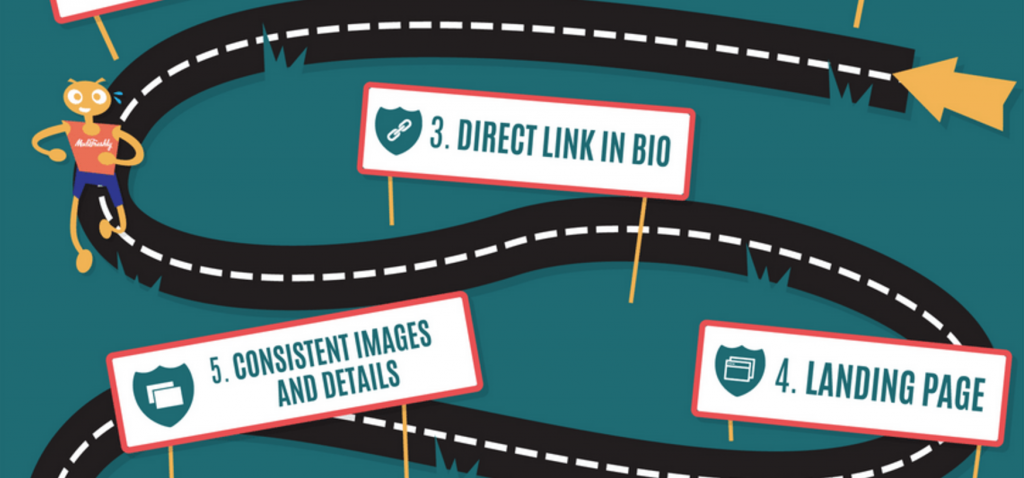 This infographic on Buffer's blog is also by Made Freshly – because seriously, they're good at this. It shows you a complete Instagram sales strategy in linear fashion, laid out like a roadmap.
If nothing else, this would be great simply because it lets you visualize your Instagram marketing strategy. But it's also packed full of tactics and takeaways.
You'll learn:
Image best practices
How to use hashtags properly
How to engage with followers
Tips for running contests
Sales techniques
Plus, it has a ton of fascinating statistics about the super-popular social network.
Facebook marketing resources
Facebook looks set to become the single most important marketing platform on social. Not only is it the biggest network, they've also added video, live streaming, and even a platform to sell goods directly on Facebook.
You need to use Facebook right. These guides will help you do that.
Just like Twitter, Instagram, and frankly any social media platform, you need to start by building an audience. Nothing will be as useful to you as a group of loyal, passionate followers.
You want a following that engages, gives feedback, and (most of all) shares.
Enter Kristi Hines. She's a certified marketing celebrity, and knows what she's talking about. This post for Social Media Examiner gives you hands-on growth hacks to build your audience quickly
You'll learn to add Facebook links to email signatures and websites, bring followers from other social platforms (and your blog), and find new followers using Facebook's own tools.
And you can start doing these things right now.
For those looking to sell directly on social media, Facebook Marketplace is an appealing choice. Basically, it's a little like adding Etsy or Amazon to your customers' Facebook feeds. If you're running any kind of e-commerce, that has to be an intriguing option.
This post from Brilliance.com's Jonathon Ohayon begins by explaining Facebook's Shopify integration, then shows you how to:
Target and remarket to interested prospects
Incorporate email marketing into your Facebook strategy
Create engaging image galleries ("scrolling images")
Introduce high-performing video ads
Use Facebook Live to your advantage
This guide is best for ecommerce brands, but also contains great advice for anyone trying to get more from their Facebook marketing.
This is a long, detailed, behind-the-scenes look at some of the most important Facebook tools for sales. Shopify provides an excellent guide to using Facebook Ads – one of the most popular and effective marketing tools on the internet.
But what if you don't care about holiday sales? Thanksgiving and Christmas have just been and gone. Don't worry, this is a great breakdown for any time of the year that just happens to talk about the holidays. No matter how your Facebook strategy, you'll want to check this post out.
Besides, there's always Valentine's Day, and Presidents' Day, and St Patrick's Day, and Arbor Day, and…
Bonus ressource
This guide will define sponsorship marketing, identify the key to successful sponsorship, and explain the benefits of this approach. You will be given "how-to's" for attracting a sponsor or choosing to sponsor, and showcase some examples of great sponsorships. 
That's all for now
Those were 22 must-have resources to supercharge your social marketing strategy. Hopefully you've found a handful (or more) that'll help you get more from social media moving forward.
If you want to learn more about social marketing, and especially how to do it with monitoring, here's our free guide:


So what did we forget? We'll be updating this post from time to time, and we want to know the social media resources that make the biggest difference in your lives. Please let us know in the comments.