Social media managers have a lot of work these days, considering how important these platforms have become in our society.
There's a lot of content to be created, scheduled, and promoted on these platforms. There's work at the communication level and a lot of engagement to trigger, cherish, and maintain.
I'm sure that social media managers know a lot of tricks that help them meet ends and get as much as possible from their ongoing campaigns. But there are still some things they can learn from their colleagues who are constantly optimizing websites for search engines.
SEO and social media management are not as different as you might think and with this article, I will underline some of the most important things that may be common to these two strategies.
And, of course, I will speak mostly to social media managers and professional marketers who are also working on social media promotion.
Keyword research
The first SEO technique social media managers should learn from their colleagues who are optimizing the websites is keyword research.
Why?
Websites aren't the only medium that relies on keywords. A similar strategy is beneficial for a social media marketing campaigns and I'll explain why.
The major search engines will rank pages higher if they feature valuable and informative content. That ranking depends on popularity as well – I'm talking about relevant backlinks from reliable sources.
The same thing applies when it comes to social media channels. However, here you have two working strategies to deal with. First, you have traditional keywords that you should research and include in your titles and texts. Second, you have hashtags, which can also help your fans reach you easier and of course, make your content more discoverable by people who are interested in what you are sharing.
Let's discuss each of these strategies:
1. Traditional keywords
I'm sure that most of you have already dealt with this type of keywords. These are the short phrases that tell the reader (and search engines) what your post will be about.
In social media content, they should be used in a similar manner as in a blog post. Main keywords should be found in the title of the post and of course, if there is any text available, they should be found there as well.
Most importantly, you need to use keywords that people will actually search for on social media. Otherwise, what's the point?
2. Hashtags
Hashtags are also useful, especially on Instagram and Facebook, two of the most popular social media networks. There are two types of Instagram hashtags you should use here:
Branded hashtags
General hashtags
Branded hashtags let you to build a strong and powerful brand for your marketing campaigns on social media. Also, your fans will find it easier to access your content and engage with your company.
Every time someone sees this hashtag, they'll think of your brand. Or if they've never heard of you, the hashtag will give them clues to find out more.
General hashtags will help people find your content based on specific keywords. For instance, if you're writing about social media and choose hashtags such as #socialmedia, #socialmediatips, #socialmedia[…], people who are searching for this specific type of content, will more easily find your posts and as a consequence, you'll expand your audience and get more traffic.
If your content is really valuable, that traffic should convert easily into customers, fans, likes, or any other type of engagement/conversion you might seek.
Note: Hastags aren't a slam dunk. In fact, research suggests that Instagram hashtags don't always increase engagement on posts – and can be harmful.
So you want to choose good hashtags that suit your content, just as you'd choose great keywords.
3. Performing keyword research
You might know, at least generally speaking, what keywords you want to use for each of your copy pieces. Sometimes they can prove to be good choices while other times, your results might be less than expected.
The solution is simple. Learn from on-page SEO specialists and perform thorough keyword research before producing your social media content.
How to perform keyword research: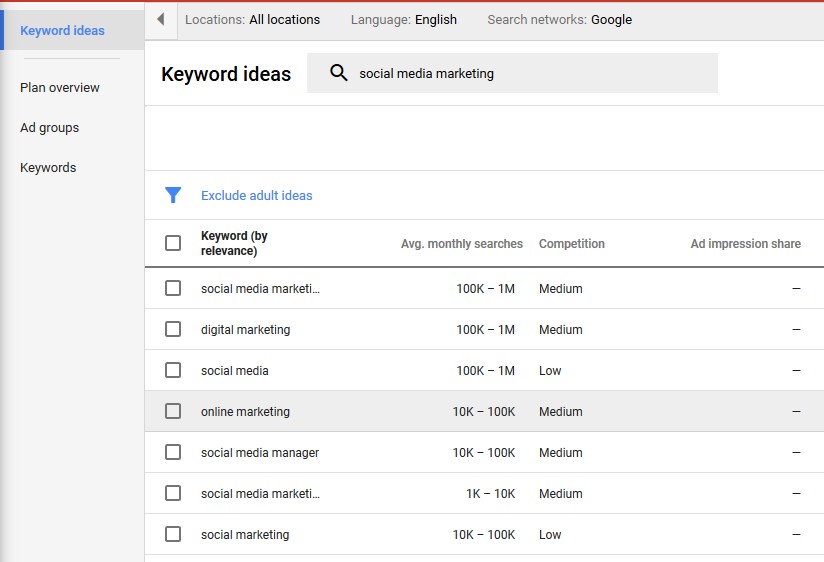 One of the best free tools available for keyword research is Google Keyword Planner, a tool tied to your Google Adwords account. If you already have a Google account, it will be quite easy to get into Adwords and you don't have to pay for an advertising campaign in order to be able to use the keyword research tool and planner.
The app allows you to research keywords based on several criteria of your own choosing, get suggestions on what to use in your ongoing marketing campaigns and evaluate competition and popularity.

Buzzsumo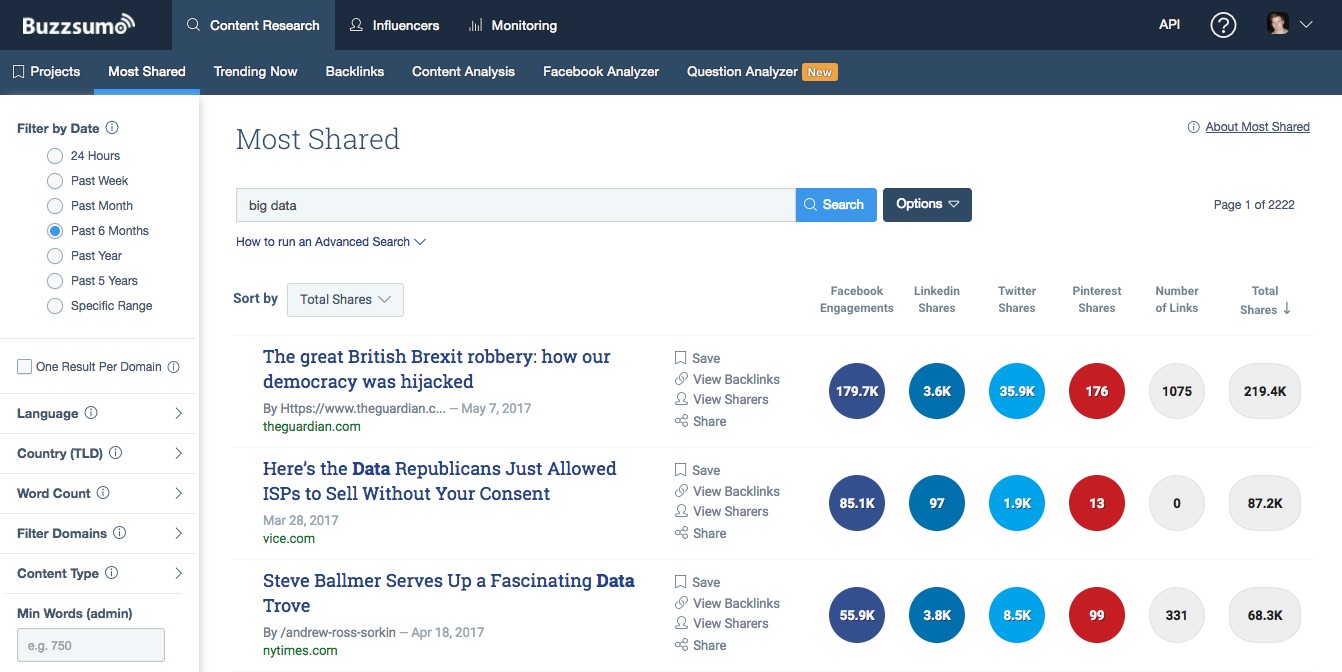 Buzzsumo is one of the greatest marketing related apps for content marketers but it should also be the tool of choice for social media marketers as well. In short, it allows you to research and analyze the most influential content that is being shared on social media, to analyze the trends and the content.
Also, Buzzsumo comes with a separate Facebook analyzer which I'm sure will come in handy for social media marketers whether they're using this platform or not.
Content for mobile
As a social media manager, you get to work constantly on developing and maintaining a strong relationship between your fans or customers, the brand you manage, and all other communication channels the business depends on.
While the website/blog administration may belong to its editors, the content managers, and the webmasters, most of the published content will also be used in social media campaigns.
As a consequence, you should work together with the content team and make sure everything is optimized for your social media channels of choice. And, one of the most important aspects of this is to optimize the content for mobile.
Why is mobile readiness important for SEO and social media?
Mobile phones are now more popular than ever. In fact, the number of people using mobile devices to connect, get informed, and navigate the Internet is growing by the hour. There is no way in knowing whether this trend will eventually stop, but we can rest assured that mobile content is at least as important as traditional content.
What does this mean?
Well, from a marketing point of view, each website and each page of the website should be mobile ready. 87 percent of consumers are already using their smartphones for shopping while 68 percent conduct pre-purchase research on mobile devices.
There are two aspects that are important here:
1. Speed. Google and other major search engines are ranking websites based on several factors. One of the most important of these factors is page load speed. Yes, you read it right. Speed.
This is not important only for your page rank. People access online pages from their mobile devices. And some of them will follow the links you, as a marketer, post on social media channels.
You need them to return and follow your brand and as a consequence, you need to deliver them pages that load fast and secure on mobile devices as well.
Tip: you can check for page speed here: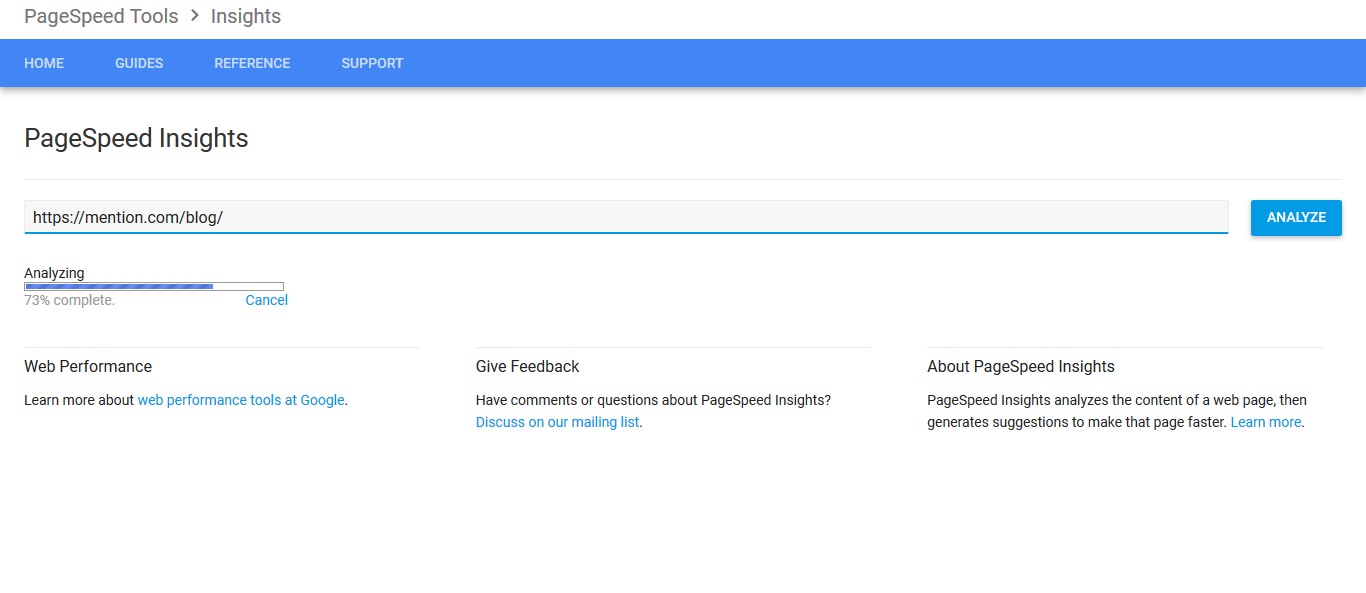 2. Readability. All mobiles are different but there's one thing that is common to all of them: the size of the screen is significantly smaller than that of desktop computers and laptops.
SEO specialists are always concerned with the readability of their pages and as a social media manager, you should also be concerned with this issue, considering that at least half of your traffic will come from mobile.
Visual content in social media and SEO
Visuals are an important part of a website/page optimization. However, they should be regarded as vital elements of any social media marketing strategy, since these channels are focused on visual content more than any other Internet channels.
People get distracted today faster than ever. There is a significant percentage of people that will only take a quick view at a page or a social media post and after less than 5 seconds, move on with something else. Also, they will only read a small part of the text during this time.
Visuals are there not only to keep the audience interested. Visuals are able to transmit a message in just a couple of seconds and therefore, they might prove more effective than text in your social media marketing strategy.
Moreover, people form their first impression in less than a second. If visuals are attractive, informative and able to transmit the right message, that short amount of time may be enough for you, as a marketer.
Fortunately, today, you can create stunning visuals without mastering the skills of a professional designer. You don't even need to master design software. There are several online based tools you can use for your social media posts or banners.
One of the best visual design tools available today is Creatopy. It features all the elements necessary for a great professional banner design, hundreds of templates and stock images and it allows the creation of HTML5 animated content.
Furthermore, you can create full sets of banners automatically and save precious time with your creative process. A set of banners contains all the visuals you need for marketing and advertising on all the major social media channels.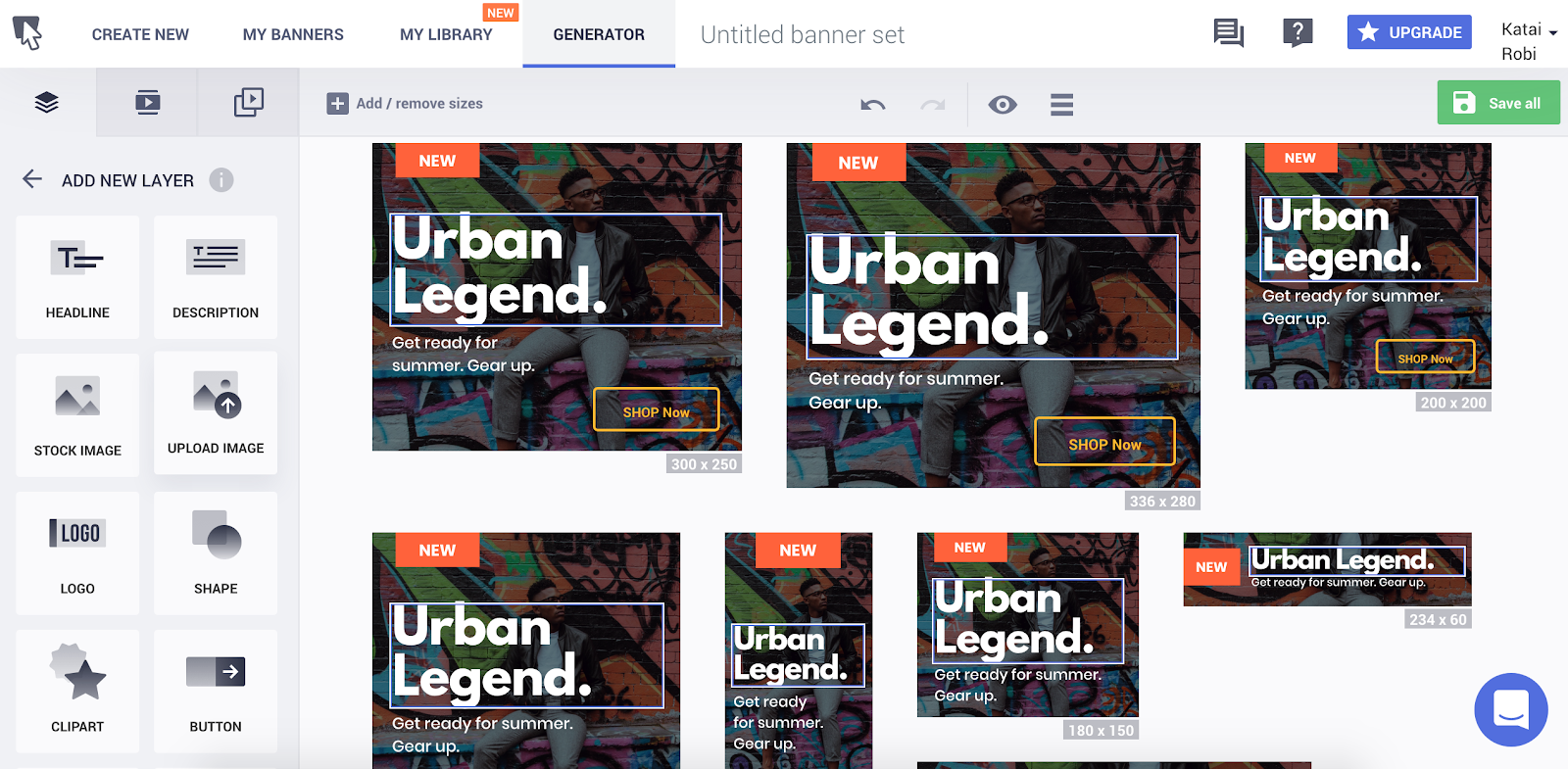 TIP: Visuals are also important in advertising and most especially, in social media advertising. As a social media manager, you will most certainly have to consider at least the prospect of advertising your brand, your products or your social media channel.
If your budget allows it, create advertising banners and start promoting your business via these delivery channels. You need great and valuable copy texts, relevant visuals and of course, proper segmentation of the targeted population.
The relationship between shares and links
Unlike outbound links you receive from other websites, social media links and shares do not affect the overall search engine ranking. However, they are important for two other reasons:
Links to the website pages. Whether you have something to sell or you are just writing blog articles as a content marketing strategy, more visitors means more engagement and a potential for business development.
Awareness and popularity. As more people share your links and news, awareness of your brand grows and so does its popularity.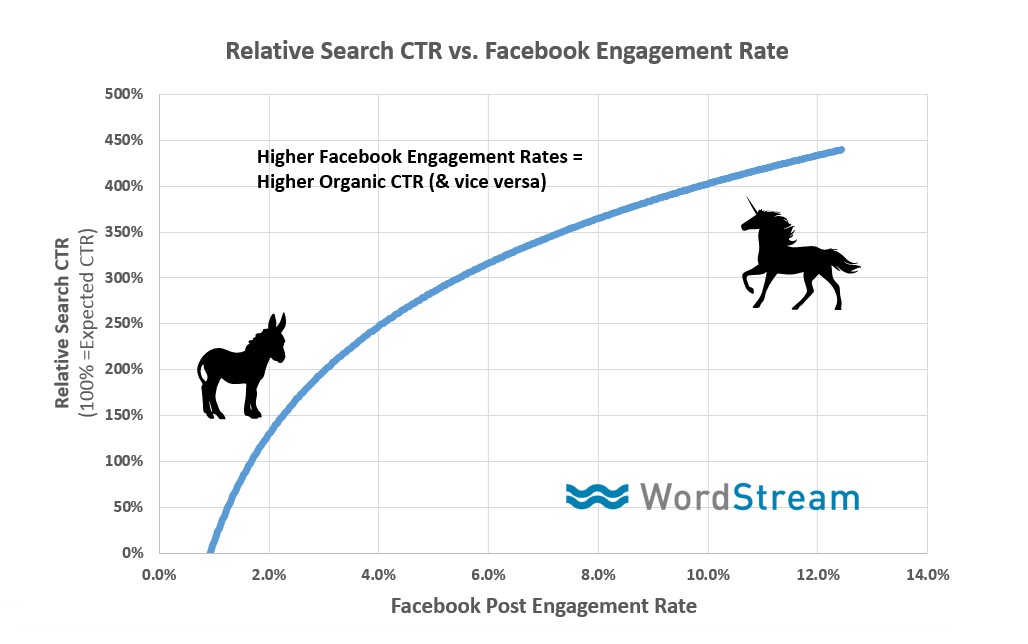 Conclusion
Content marketing, SEO, and social media marketing are always tied together, as integrative parts of the same strategy. As a social media manager, there are a lot of things you can learn from SEO and at the same time, a lot of similar features you can include for a better ROI.
With this article, I have tried to pinpoint some of the most important strategies that are common to both these strategies and discuss some of the best ways you can implement them in your own marketing campaigns.
Are you aware of any other important information and strategies that are specific to SEO and at the same time useful for social media managers?