In 1981, MTV's arrival changed the shape of the music industry. Suddenly, video was essential for music promotion.
Now, video has become essential again. This time, for social media marketers.
In her Mention webinar, social media expert Lauren Teague highlighted the importance of video for social media marketers – especially for mobile. According to Cisco, mobile video will make up 75% of global mobile traffic by 2020. Social media marketers need to keep up.
To give you some ideas, we'll look at 4 very different social platforms for video marketing, their key characteristics, and give ideas to help you create content that succeeds.
Let's start with a classic.
1. YouTube
YouTube is hardly a secret. Forty-six thousand years' worth of video is watched every day on the site, and it's made stars out of Justin Bieber, PewDiePie, and Psy.
Because YouTube is so popular, we almost forget that it's a social network. But users connect with one another, share ideas, and find exciting new content – just like any other network. Plus, it's the second largest search engine in the world (after Google, its parent company). This makes YouTube's potential even more exciting.
Why use YouTube?
YouTube videos help your brand:
Gain authority
Build your brand
Find new PR opportunities
Showcase your products
Feature customer testimonials
Here's how they help.
Gain authority
A key strategy of inbound marketing is to increase trust and respect for your brand. When people trust you, they're more likely to buy your products and share you with friends.
Use YouTube to present research, discuss trends, and demonstrate new products. Make your brand (and its people) a trusted voice, just as you do with your blog.
Build your brand
People are on YouTube to watch videos, not to buy. The platform is primarily for entertainment and education, rather than breaking news or exclusive deals.
PR opportunities
Videos have a good chance of being picked up by journalists, as they're rich media. Good video press releases can have a broad reach, since everyone embeds YouTube videos.
Use a monitoring tool to help you find influencers talking about your industry. Offer them a great video to share, and everybody wins.
Show your products in action
A great example of this is GoPro. They built their name with spectacular videos showing cameras in action.

Customer testimonials
Create emotional, passionate videos featuring your customers. A little music and sharp editing will make your brand seem more appealing to potential customers.
Apps like Boast, CameraTag, and Bravo make creating video testimonials simple. They let you create recording pages, where customers can leave a video message. Like a video voicemail. With these tools, you don't even need your own camera to make video content.
How to produce great YouTube content
The key to great YouTube content is storytelling. Brand Stories found that the best YouTube marketing is:
Authentic: real is better than glossy.
Relevant: to your products and your audience.
Collaborative: work with influencers to increase exposure.
Engaging: make interesting videos full of calls to action. Ask for comments and shares.
Regular: consistently create quality videos, on a regular basis.
Once you're producing interesting, informative videos, you need people to see them.
YouTube marketing has a wide range of angles. What's important is raising awareness of your brand, highlighting your products, and making shareable videos.
2. Snapchat
Snapchat is growing at an astonishing rate. In May 2015, users were watching 2 billion videos a day. By the end of February 2016, it was up to 8 billion.
Gary Vaynerchuk (aka Gary Vee) says Snapchat is the next big social network for marketing. It's wise to listen to Gary.
Why use Snapchat?
Young user base. Snapchat is usually associated with millennials. 60% of Americans aged 13-35 use the app. Brands targeting them have the perfect venue.
Older people are catching on. Snapchat's fastest growing demographic in 2015 was 25-34 year olds (103%), and 35-54 year olds were the second-fastest. If you think you can reach an older audience, give it a shot.
Own the screen. When a user opens your snap, it fills their smartphone's whole screen. However briefly they see your brand, their attention is undivided.
How to produce great Snapchat content
Snapchat videos only last 10 seconds, and are designed to be watched in portrait. So your YouTube videos won't work here.
According to Huge Inc, the best Snapchat content includes:
VIP access to events
Behind-the-scenes sneak peeks
Slice-of-life vignettes
Humor
It's important to provide users with unique Snapchat content, since they can skip it so easily.
Stories
Stories are a series of snaps stitched together into one, watchable repeatedly by any of your followers for 24 hours. With stories, you're not limited to 10 seconds – just 10 second "scenes."
These should be the focus of your strategy since they let you paint a fuller picture of your brand. They have the added benefit of remaining active, so users can recommend them to one another.
Have a big event coming up? Create a story at the event, and let Snapchat followers feel like they're there.
Curated channels
Snapchat also curates its own stories from time to time. Based around a theme, location, or event (Halloween, Coachella), advertisers can create short campaigns to fit the channel.
In 2015, Coca-Cola took advantage of the Back to School channel. The 10-second clip was deemed a success, thanks to its high energy and organic use of Coke branding. Fifty-four percent of viewers completed all 10 seconds.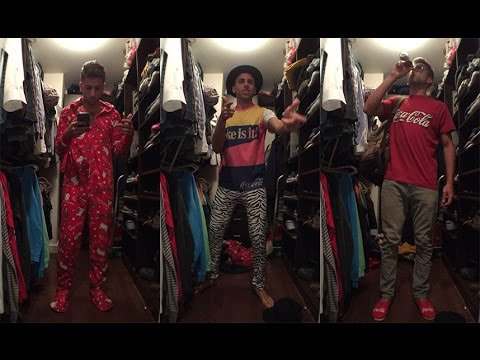 One criticism of Snapchat advertising has been its lack of targeting. By placing ads in curated channels, you increase the likelihood of reaching your target audience.
Promote your personality
Snapchat is inherently casual. Show the human side of your brand. Find interesting voices within your brands and let them be spokespeople.
Clothing retailer Everlane holds "Transparency Tuesdays,: where they show followers around their workshop and answer questions. "No fancy cameras. No editing. Just raw, live, footage…it's the platform for the modern generation."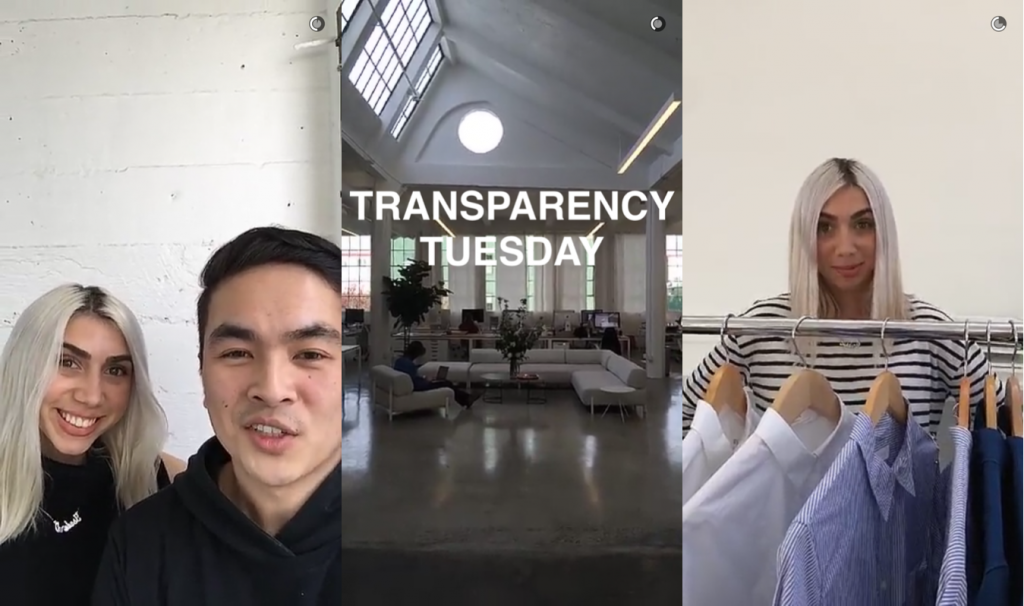 It's hard to ignore the sheer popularity of Snapchat. Brands with a youth-oriented focus should think very seriously about joining the party.
3. Vine

Owned by Twitter, Vine is a social network for creating and sharing short videos. Very short. In fact, Vines are only six seconds. This creates a challenge for marketers. But just as self-destructing Snapchat content might seem like doom for brands, Vine's length can lead to creativity.
Why use Vine?
Bite-sized videos
Remember, we're creating mobile video content. A six-second clip is just the sort of thing users will watch on the bus and share with friends. Popular mobile video is often short and sweet. According to Dan Frommer of Quartz, "Vines seem exactly the sort of mobile-native content 'snack' that people would watch on a smartphone." This may be why, at last count, Vine loops receive 1.5 billion plays daily.
Highly shareable
Like GIFs, Vines tend to capture social media users' attention. Twitter users are unlikely to stop scrolling to watch a long video, but a six second video is an easy time investment. For this reason, Vines have a habit of going viral. They're also easily shared on Twitter, Facebook, Tumblr, and Pinterest. And while you can't share a Vine directly on Instagram, you could easily upload the same video to each platform.
Low cost, low effort
Don't get me wrong, some Vines are little six-second works of art. But Vine users are accustomed to a range in quality, and many of the most popular ones have a "DIY" feel. Much like Snapchat, Vines can even benefit from a natural or spontaneous feel.
Create great Vine content
What kinds of content should you consider creating? Ideal Vines include:
"Unboxings" and product launches
Highlights from live events


Brian Gavin Diamonds' videos are a good example of Vine marketing done well. With a small budget, they created short videos showing how an idea can lead to the perfect engagement ring.
They worked with influencers to achieve over 6 million views, and hundreds of Twitter shares. Whereas competitors saw decreased sales in early 2015, Brian Gavin reported significant growth, and attributed much of it to their Vine marketing.
Vine isn't for everyone. For some, the six second limit is too cumbersome. If that's you, Instagram now supports videos of up to 60 seconds. That might be a happy alternative.
For those who want to make easily shareable, bite-sized clips, Vine is an interesting place to start.
4. Periscope
Periscope makes live streaming easy and portable. It lets you broadcast on a public platform for anyone to watch, or invite selected users for private broadcasts.
Videos can be watched on the app for 24 hours after the initial broadcast. You can also save the broadcast and share it, like any other content.
It isn't the first app for live streaming – Meerkat is a popular competitor, Youtube offers it, and Facebook has made a feature.
We're focusing on Periscope because of its popularity and link to Twitter. If you prefer another option, go for it.
Why use Periscope?
Live streaming lets your brand:
Promote its personality. Be funny, informative, or sincere. Whatever your brand's voice, you have the opportunity to present it directly to viewers.
Put a face to the name. Give viewers an introduction to interesting people within the company. This lets your brand feel more human.
Answer questions. Periscope users can ask questions during the video, for you to answer as you broadcast.
Interact with customers. Some brands even provide live tech support through Periscope.
Twitter integration
Owned by Twitter, Periscope videos are easy to share there.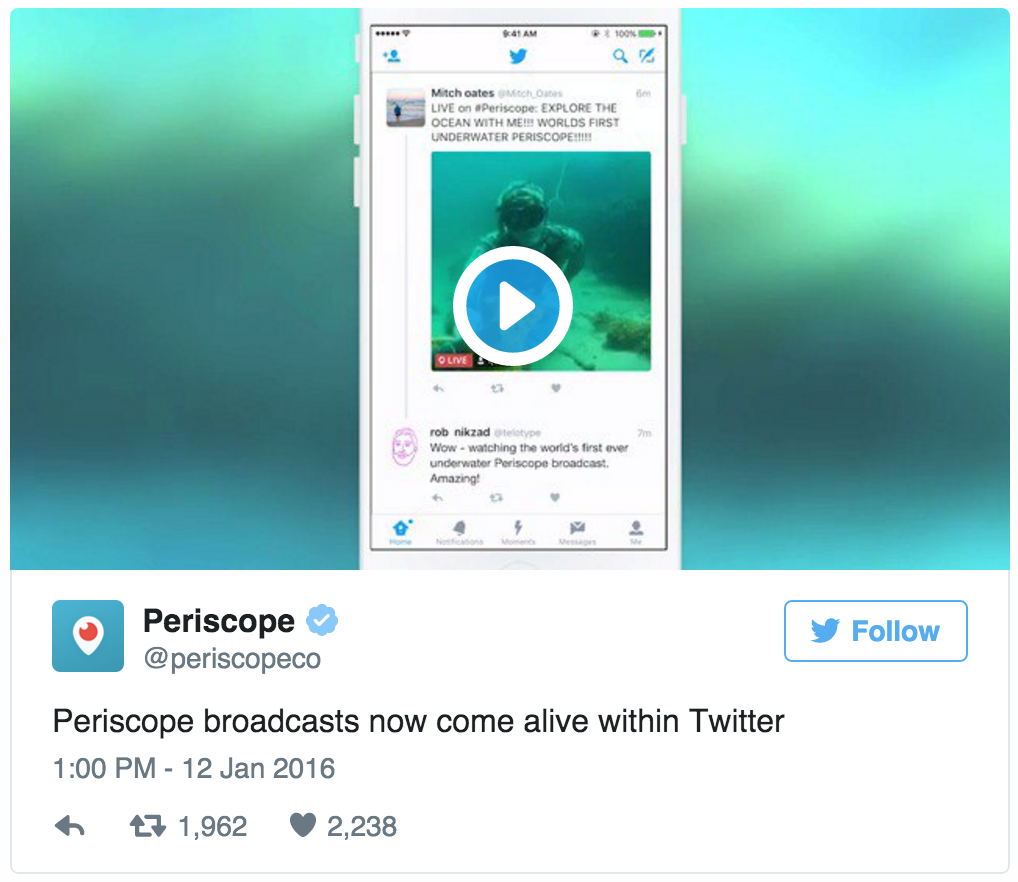 If you have a large Twitter following, there's no need to build one separately on Periscope. Viewers don't even need to download Periscope to watch (unless they want to comment).
Plus, Twitter has 320 million monthly users, so the potential audience is huge.
Added bonus: These videos take up a lot of Twitter real estate. Just as images make your tweets stand out, Periscope videos do the same.
Create great Periscope content
Classic Periscope content includes:
Live events
Breaking news
Q&As
Product demos
Behind-the-scenes sneak peeks
In 2015, Adidas live streamed football/soccer player James Rodriguez signing his new contract: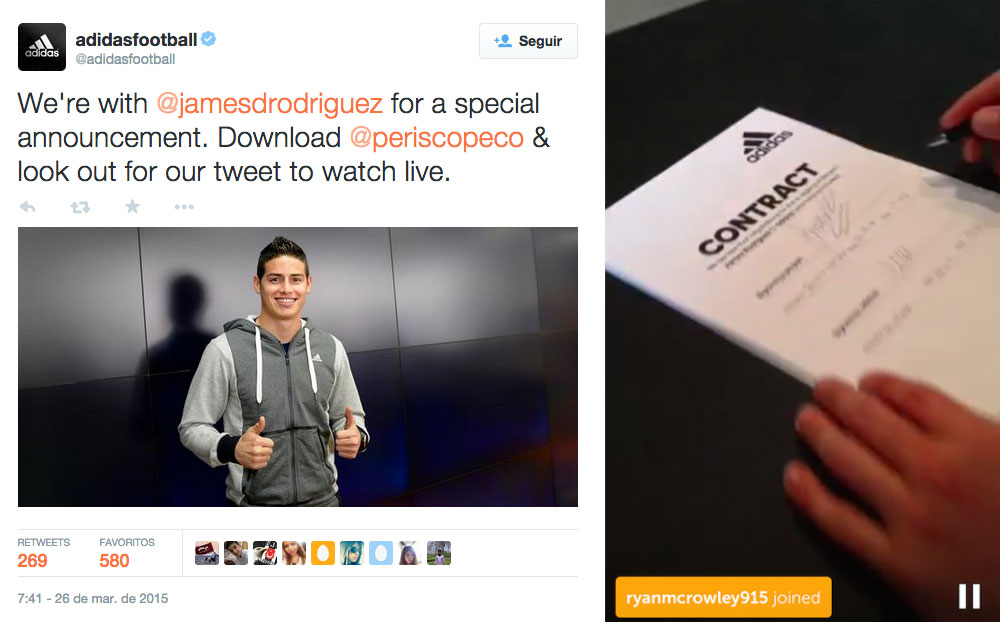 Live streaming gives news an even greater sense of immediacy. You can't get any more "new" than "live."
Keep an eye on Blab
It's worth mentioning a new competitor to Periscope. Blab combines up to four live streams at once. It's marketed as Periscope for groups.
Designed specifically for conversations, it works like a chat show. There are four empty seats, and anyone can request access to them. If the host accepts you, you're in. The conversation can be seen by anyone with a link.
It's an interesting app for brands with good influencer networks, as thought leaders from all over the world can be brought together into the same live feed.
Conclusion
Well, that's four social media video platforms. Five if you count Blab. Hopefully you've come away with new ideas for social marketing.
Video is only going to get easier, better looking, and more widespread. These trends will make it even more important. Brands need to create video marketing strategies sooner, rather than later.
By the way, we just released a video introducing & explaining Mention. What do you think?