The most important currency for any agency is time. Allocating time from redundant tasks to your clients' needs and services may increase customer satisfaction which in turn can lead to increase in up-sales.
To spare time, the first thing you must do is analyse your agency's current client management strategy and figure out which of your tasks are draining this invaluable resource. Then you can rectify it to spend smaller amounts of time on these tasks.
To make this easier  for you I have created a list of unnecessary tasks costing your agency time and money. I have also included the techniques and tools you can use to cut down the time.
1. Press review
One of the most important tasks of an agency is to constantly keep track of clients mentions in the press and on social media. This needs to be conducted 24/7 so that you can respond with the most appropriate messages.
Most agencies execute these tasks by automating the article/blog mentions using a tool like Google Alerts and then manually searching clients' names on social media to look for social media mentions and then responding. This is a time-consuming task that can be automated better.
The best solution here is to use one tool that tracks all your mentions on social media, articles, forums and more. It should also make it easy for you to quickly respond to the mentions.
For this, you can use Mention. It'll track any keywords you want. You just type in your clients' company names and get it to monitor them.

It will update you 24/7 every time a client is mentioned in an article or a forum or on various social media. It also tracks the sentiment (positive, negative or neutral) of the mentions so that you can provide the right feedback directly from your Mention dashboard.
2. Chasing after clients for image assets
While running an agency, you need to always have an updated library of your clients' image assets. This should include all the logos, photos of employees and other images they use in their branding, as you'll be adding them to their website and social media pages.
Bothering your clients every single time you need a specific image can waste a lot of time and frustrate your client. Therefore, you should implement a better plan that makes it easy to access the latest images quickly.
A tool that can help you execute this better is Duda. You send your clients a link to a page where they can upload images, files and even their contact details.
Alternatively, you can also add the website URL or Facebook page URL of the client to Duda and it will import all the images and contact details that can be found on their website and Facebook page respectively.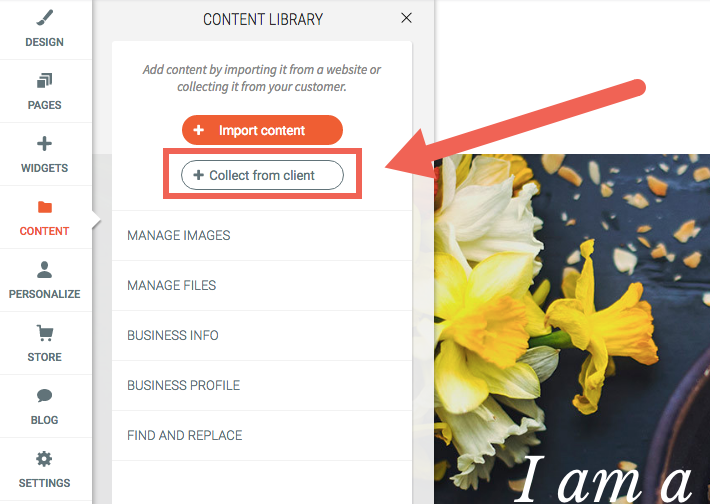 Duda also comes equipped with templates that make it easy to add the imported images in the right places. It also has a replace feature that simplifies the process of updating the contact details. You can do it with a few clicks.
3. Using too many social media management tools
Social media marketing has evolved massively over the past few years. Nowadays just scheduling updates and responding to them isn't sufficient. Along with these basic social media marketing activities, you need to conduct other tasks like creating images, measuring results, be on the constant lookout for quality content and more.
The tool you use should also let you create quick reports that you can send to your client.
Most people execute all these tactics by using a wide array of tools and conducting several of the tasks directly on the social networks themselves. This can be a colossal waste of time. Instead of this, your agency should use only one tool that lets them conduct all the tasks.
An affordable social media management tool that lets you execute a multitude of social media techniques is Social Report. Their plans let you connect 25+ social media profiles on Facebook, Twitter, Linkedin, Google+, Pinterest, WordPress, Vimeo, Reddit, YouTube, Instagram and more networks.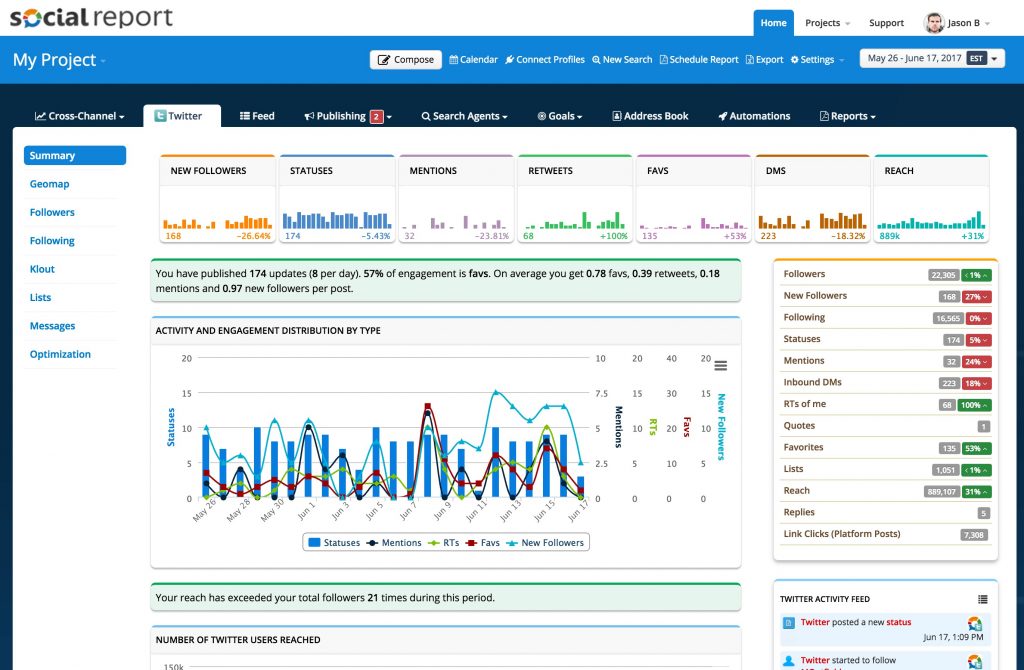 You can add 5+ users to help you manage the social media. To make it easy to respond to your clients' followers messages it has a built-in social inbox as well. It has an RSS reader to help you quickly find and schedule posts.
Once the posts go live, you can use the analytics section to check how they're performing. Social Report also has an image editor. It lets you easily edit images and schedule them on social media.
4. Managing teams with email
If you're still using email to manage your agency's team, you are going to lose a ton of time on every project. Email can pile up and make it hard for everyone in the team to stay updated with the latest tasks and activities. This is why you should invest in a quality project management software.
Using a project management software, you can break down a big task into smaller ones and assign them to the various people in your team. It will make it easy for them to communicate with each other as well. This will ensure that all the necessary tasks are completed, and everyone stays updated.
To execute this, you can use a tool like Trello. It lets you break down projects and organize them in the form of cards. People working on a specific task can join a card and communicate with each other through messages and tagging. They can also attach any relevant files.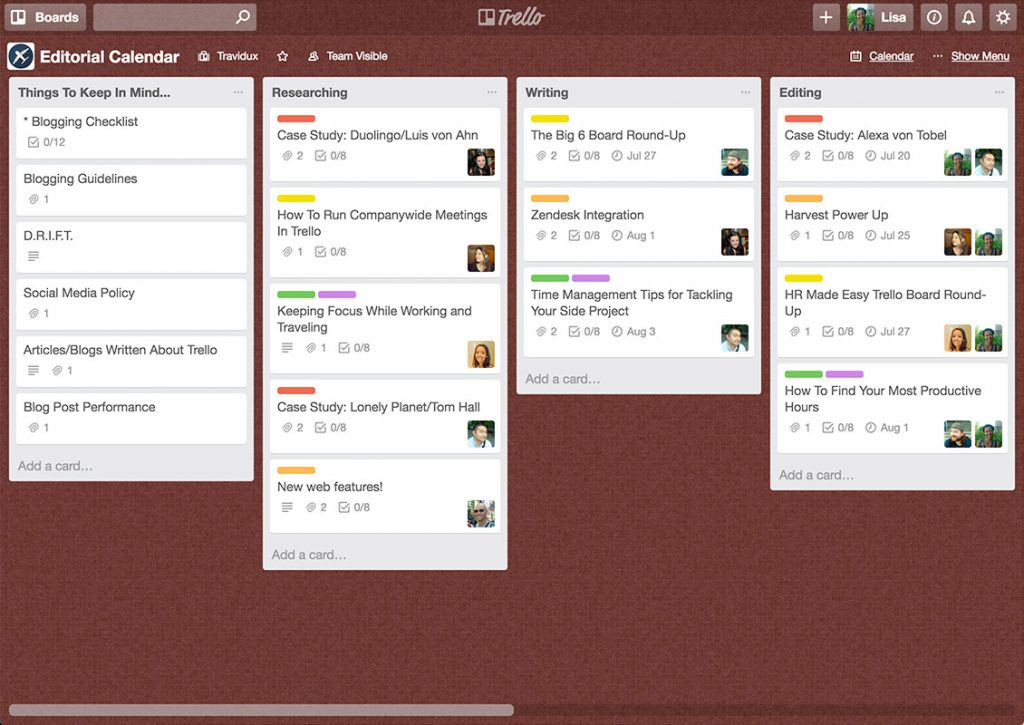 When you complete the tasks you can discard the cards. To ensure you finish tasks on time, you can also set reminders and deadlines.
A very similar alternative to Trello is Asana. I recommend that you try both before you pick your favourite. Both also have mobile apps along with the desktop version so that your team can communicate from anywhere.
5. Manually organizing finances
Finances are an important part of your agency. They can also take up a massive amount of time every month. Managing finances involves both making sure you get paid on time and taking care of all your pay-outs to employees, software, contractors, etc.
The tasks associated here include calculating project costs, creating and sending invoices, calculating monthly expenses and more.
The more organised you stay every day, the easier it will be when you have to file your taxes.
Hence, you should use an accounting software like Freshbooks. It lets you send professional invoices, track expenses, track time spent on a project and even accept payments.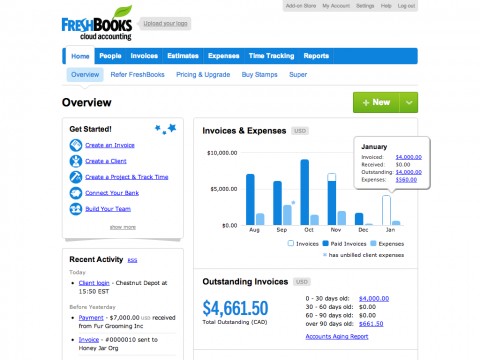 All activity is assembled into a report to simplify your accountant's job.
Now cut down on the unnecessary tasks costing your agency time
These are all the unnecessary tasks that are costing your agency time and money. Once you follow my above techniques and implement the right tools you will cut down the amount of time you spend on these tasks. You will then be able to put your time and your team's time to better use and earn more money.
These tips will also come in handy if you're downsizing your agency and still want to manage the same number of clients.


What are the unnecessary tasks that cost your agency time and money? What techniques and tools are you using to save time and money? Please leave your comments below.