50% of marketers globally have turned to Social Listening
Mention is celebrating its 10 year anniversary this year. It may seem like nearly a century in software years. But we promise to continue to innovate to deliver a solution that meets the needs of your ever-changing industry.
Over the years, Mention has grown side by side with digital marketers, ensuring that our solution is equipped to help you understand what's going on out there. Whether it's adding new video sources such as TikTok, or enhancing and offering even more reporting options – we're doing it all.
Social Listening is a necessity for business in 2022
At the cusp of 2022, already half of worldwide marketers have turned to social listening to understand consumers' changing preferences during the pandemic. Why? Social listening is both faster and more efficient for professionals to understand trends and consumer sentiment in near real-time.
There's no better time than now for businesses to look at consumers as the source of marketing inspiration. Brands today can use social listening to uncover trends in conversation that can shape how and what you communicate online. We already know that the majority of consumers like brands that feel genuine and authentic. As engagement online has gone up due to stay at home policies, it's even more necessary for brands to stay accessible and relevant on social channels.
This year, thousands of users used Mention to understand what was being said about their brand online. To date, we've delivered over 18.7 billion mentions to professionals around the world that's impacted the way they do business.
Mention provides a more well-rounded look at the perceptions of products and services by monitoring over 1 billion sources from influencers, consumers, competitors and press.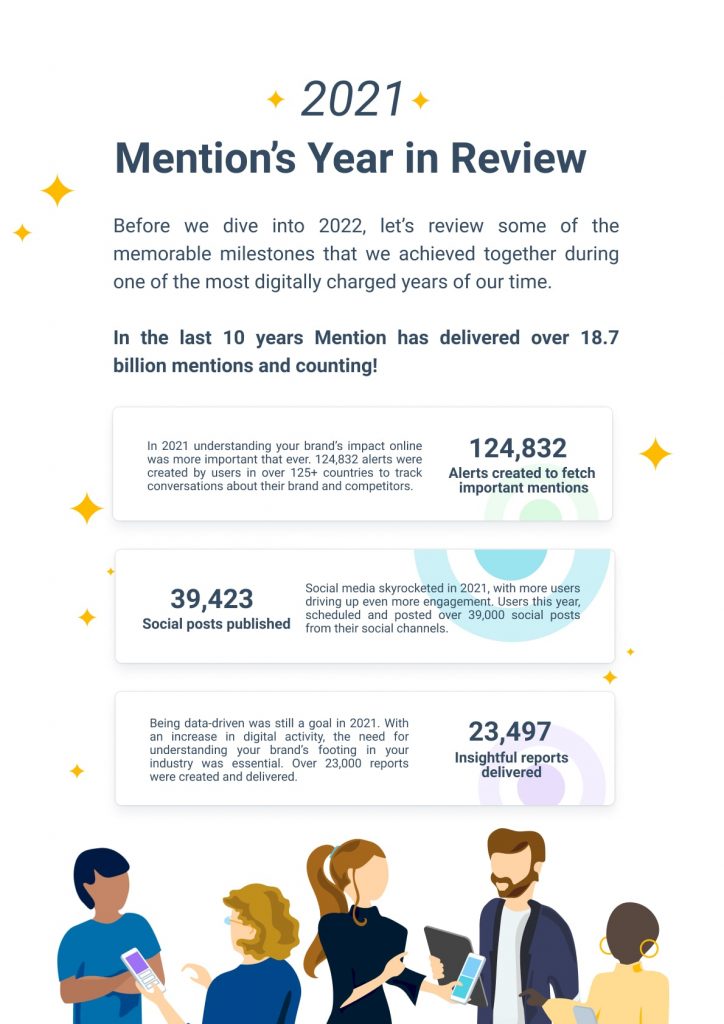 Interested in measuring key metrics that unravel insights about your business? With Mention's easy Alert creation, you can easily start tracking:
Conversation Volume – the number of mentions your brand receives on social media or on the web
Sentiment – what people are saying about your brand, and their emotion towards it, whether it's positive or negative
Reach – the potential web traffic on the content you're monitoring
Competitor Mentions – keep an eye on competitor social interactions, product announcements, follower size, and mentions to improve market share in your industry