Everyone is on social media. Whether it's Facebook, Instagram, TikTok, Twitter, or LinkedIn, just about everyone has some kind of social profile. That means businesses from all industries have flocked to these platforms to garner leads and build their reputations.
Real estate agents are no different.
As a real estate agent, you're charged with finding new leads — either those looking to sell their houses or buy them. Leads and prospecting are your bread and butter. And while billboards, matchbooks, and bench art had their day, social media has presented a whole new world of possibilities for real estate prospecting.
But marketing your real estate business on social media isn't as easy as just creating a page and watching the leads roll in. You're going to have to use your social media presence effectively, creating a reliable and trustworthy platform where you can interact with potential clients and work toward closing profitable deals.
But why do real estate agents need social media? And how can they use these helpful platforms effectively to push their businesses? That's what we're going to cover in this informative guide.
Why do Real Estate Agents Need Social Media?
Real estate agents need to market themselves heavily to create a profitable business. You're in business for yourself, managing your own brand, and there's a lot of competition out there to contend with. To succeed, agents should focus on effective online brand management strategies in order to stand out from the crowd.
Because of this, you have to put yourself in front of the eyes of your audience. As we said before, everyone is on social media. That's where your audience's eyes are located, so it's where you need to go.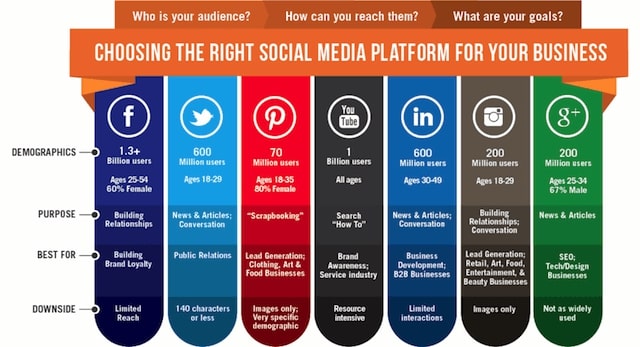 But here's the thing about this social venture — it's not a well-kept secret. Every business professional knows that social media can become a gold mine if used correctly. That's why you must approach this process with the right know-how and a strategic outlook.
Social media allows you to run targeted ads guaranteed to be shown off to those in your geographic area who meet your demographic parameters. This could be young couples interested in buying or selling a house.
Additionally, social media provides you with a place where you can interact directly with these people, whether it's through comments or direct messages. Finally, it's easy for your satisfied customers to share positive stories about your services through their social pages, helping you get referrals and spread the word about your quality business.
How to Effectively Use Social Media as a Real Estate Agent
Choose the Right Platforms
The first thing you have to do when deciding to promote your real estate business through social media channels is decide what channels you will use. Choosing only one platform is a little shortsighted; choosing every social media site would result in more work than needs to be done.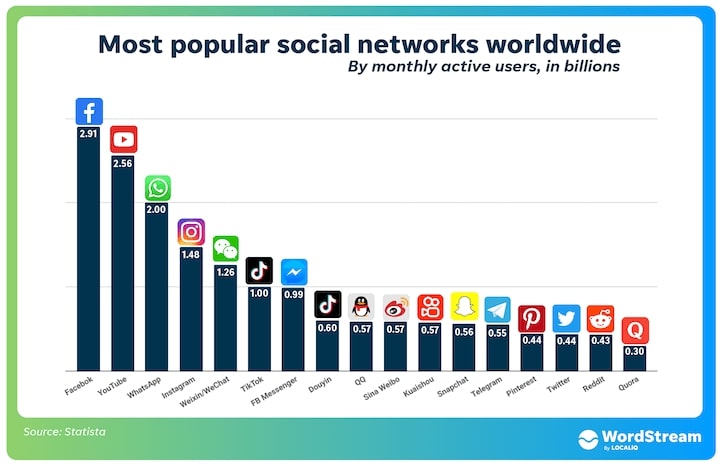 When choosing your social media platforms, the main question you need to ask is what platforms will your core audience be using?
For real estate agents, this typically boils down to Facebook and LinkedIn. Regarding age and income, Facebook has a large chunk of the ideal audience frequenting its platform daily.
LinkedIn is a place to network with other realtors and professionals that you might be able to partner with.
That brings us to our next point.
Partner with Other Businesses
While you're essentially running your own show as a real estate agent, you can't do everything on your own. That's why you should use your social media presence to forge profitable relationships with other businesses that could help you provide better service to clients.
For example, consider partnering with movers. This makes sense because the partnership can lead to improved services and additional business opportunities. Home buyers will be happy to choose an agent that can help them relocate once the home is purchased. You can use your social media platform to forge these partnerships and then promote them with joint posts, tags, and even multimedia like images and videos.
If your customers know they're getting a complete package when working with you, they're more likely to sign up.
When creating these partnerships, try to think outside the box. Think beyond the moving experience. What services will your clients need once they've moved into their new homes?
Let's say you partner with a company that provides TV packages. You can promote their services to your clients through social media while they share yours as well. You can even share some of the same posts, tagging one another for maximum exposure. Instagram has a feature called "Instagram Collabs," where you and your partners can share the same content.
Become an "Influencer"
Everyone on social media today wants to be an influencer — a pseudo-celebrity who builds a following and helps influence the buying decisions of their audience. While you might think that these roles are typically filled by makeup or fashion personalities, there's definitely a place for real estate influencers in the social media universe.
Luxury Presence, a professional real estate SEO company, suggests that real estate agents use social media to become influencers. They can do this by positioning themselves as lifestyle and market experts while building a viral content strategy and creating partnerships. With such tactics, they can grow their community and attract thousands of potential clients.
That means sharing more than just your listings. Consider sharing home decor tips and DIY moving hacks. You could also recommend specific products from the various companies you've partnered with.
The content should be professional but also have some personality and entertainment factor. Think about all of the shows on HGTV. Create something in the same vein, and people will listen to what you have to say. They'll even seek you out when it comes time to buy or sell a home.
Use Professional Photos
Of course, one of the main things real estate agents do on social media is show off images of the properties they're listing. These images need to be eye-catching, enough to make someone stop scrolling and focus on what you are offering.
The way you show your properties on social media can be the difference between gaining or losing a lead. For that reason, you must ensure your property photos look professional.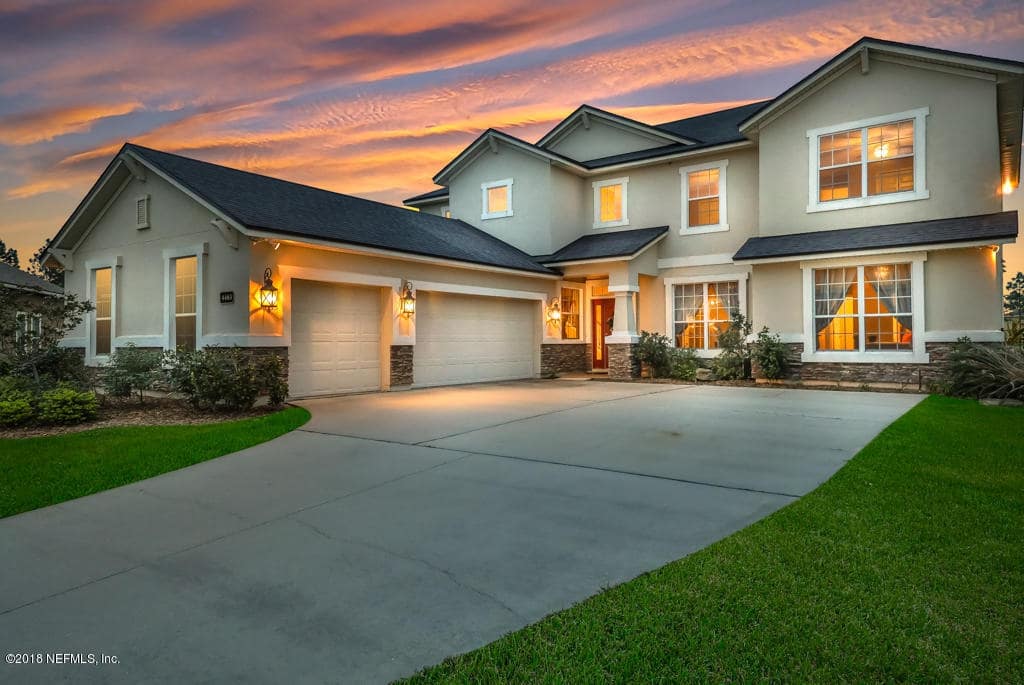 Taking photos with a high-quality camera is always good, but most of the time, you will need to use a photo editor to do some retouching or add filters. This will help you get the most out of your shots. Striking photos can be the deciding factor that makes someone request a tour. These photos should show off the home's exterior, interior, and yard. If there are extra amenities like a finished basement or a pool, highlight them with quality images.
Modern photo editors can help us improve lighting conditions and draw the viewer's attention to specific areas. It has never been easier to create high-quality, attractive images on a budget, so there's really no excuse not to put your best foot forward on social media platforms.
Effectively Utilize Video
Video is an incredibly effective medium on social media, and you can use video to draw in an audience and become a real estate influencer. This will, in turn, boost your visibility and give you a golden opportunity to showcase your winning personality and expertise in an easily digestible way.
YouTube is one of the world's most popular social media platforms. If you don't already have one, establishing a YouTube channel creates a unique opportunity to reach the real estate target audience differently. For example, using a video promo to show a house or apartment will allow you to dynamically show off a home and give tips simultaneously. The video format will increase your reach, as they are easily shareable and can even be attached to emails and social media messages.
For example, if someone sends you a Facebook message inquiring about one of your properties, you can send them a dynamic video of the site that might answer many of their initial questions. Similarly, when people reach out about selling their homes, you can put their minds at ease with testimonial videos from some of your satisfied clients.
Educate Buyers
The content that you post should be educational in nature. The real estate process is confusing, and most people don't have the slightest idea where to even begin. By sharing educational content, you can become a trusted source of information.
Your viewers will soon turn into prospects, and they're coming in already trusting you. You can become a mentor for them in their home buying or selling journey, and that trust goes a long way toward bringing in new clients and closing more sales.
Consider creating a series of videos on YouTube about the real estate process and what new buyers must do before starting out on this journey. Share those videos along your social media pages and push them out to your target market through boosted ads.
Respond to All Comments
One of the best aspects of marketing on social media is that it provides you with a platform through which you can communicate with prospects. This includes both direct messages and comments.
Engagement is crucial on social media. When someone reaches out to you, you must respond quickly and open a dialogue. That's how a simple question or comment quickly turns into a profitable connection.
When it comes to comments, you must respond to all of them. That includes both the good comments and the bad.
Why should you respond to bad comments?
Keeping a level head and approaching hostile situations in a productive way can show off your professionalism and expertise. What's more, when this is done through comments, it's all public. That means other prospective clients and buyers can see you in action. The way you handle yourself in tense or hostile situations could be a key factor in their decision to retain your services as a real estate agent.
Include Client Testimonials
People trust the advice of their peers. When looking to make a substantial purchase, like buying a home, potential buyers will do their research before partnering with anyone. That's why you need to use client testimonials to showcase social proof, providing the word of unaffiliated former clients who can share their results with your prospective buyers and sellers.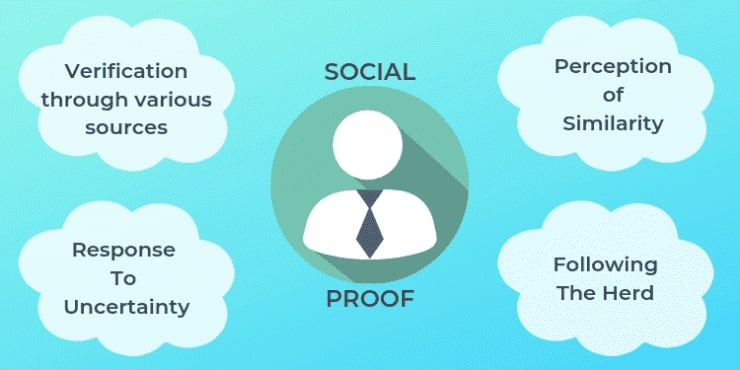 Social proof is a psychological phenomenon where people copy the actions of others in order to achieve similar results. If you have client testimonial videos all over your social media pages, you can instill a sense of trust and confidence in the hearts and minds of your prospects. When they see someone talk about your level of professionalism and salesmanship, they'll be able to see themselves working with you to get the best possible price for their property.
Share client testimonials regularly. These also make great boosted posts and can be a deciding factor in whether or not someone decides to work with you. Ensure that you're not scripting these former clients. Their words need to sound natural. Also, the video should be shot from more than one angle and be intercut with photos of the properties in question to make for better watchability.
Conclusion
Social media can be an excellent marketing tool for real estate agents, providing you will an effective communication platform that will let you share your expertise and listings in a way that helps to build trust.
To review, effectively using social media for your real estate business boils down to:
Choosing the right platforms
Partnering with other businesses
Becoming a social media real estate influencer
Using professional photos
Utilizing video
Educating your buyers
Responding to all comments (positive and negative)
Including client testimonials for social proof
By adhering to these best practices, you'll be able to ensure that your real estate business makes the most of its social media presence for years to come.