Micro-influencers entered our social awareness in 2017 when the marketing world started taking notice of these niche content creators online. Fast-forward to 2023, and they are at the core of today's booming creator economy, driving growth for legacy and emerging platforms alike – from Instagram and YouTube to TikTok and Twitch.
Finfluencers, bookstagrammers, and cleanfluencers on TikTok are just a few of the new segments of micro-influencers across the web. Their main competitive advantage – delivering high levels of engagement through niche-specific content and down-to-earth, relatable online personas.
Consumers today want a more authentic connection to brands, and micro-influences can provide this experience. In fact, according to Nielsen, 71 percent of consumers trust influencer product placements. When you compare that to other forms of digital advertising (like mobile ads – 34 percent; online banner ads – 38 percent; and online video ads – 33 percent), it's easy to see how micro-influencer relationships can pay off.
In this guide, I'm addressing how you can capitalize on micro-influencer partnerships in 2022 to create visibility for your brand and expand its presence across new and emerging social media platforms as you grow your digital footprint.
How to Find the Right Micro-influencers for Your Brand
The first step to finding the right micro-influencers for your brand is to know where your target audience is spending its time on social media. In terms of age demographics, for example, a majority of people say they use YouTube and Facebook, while the use of Instagram, Snapchat, and TikTok is especially common among adults under 30. A similar trend is seen on the live-streaming platform Twitch, where over two-thirds of users are under 35 years of age.
The good news is that micro-influencers are everywhere these days. And although there's not a standard definition for what a micro-influencer is, the general description accepted by most marketers is that they are social media content creators with anywhere between 10,000 and 50,000 followers.
According to research from Nielsen, the TikTok micro-influencer community is thriving, and Instagram reports similar numbers.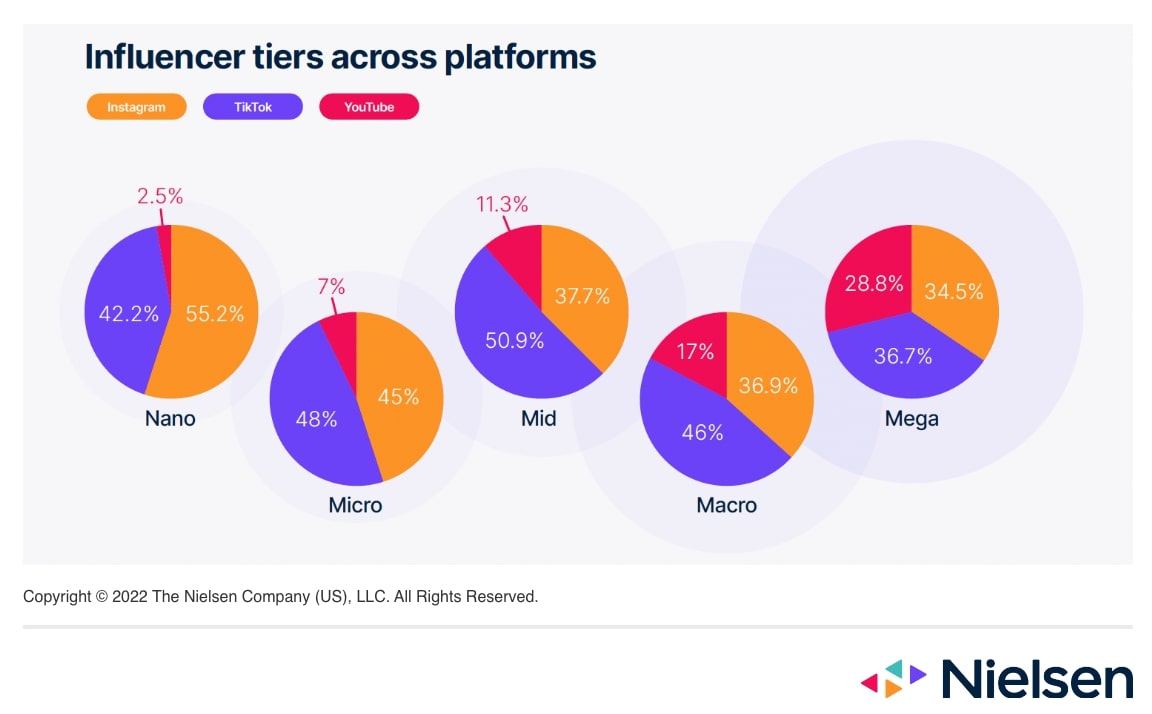 Start by getting clear on your influencer marketing goals. Once you know who you want to reach, where you need to be, and whether it's the right time to experiment with a new platform, follow these steps to start finding the right micro-influencers to work with:
Table of Contents:
Look for brand mentions and search hashtags related to your industry
Find out whose already talking about your brand on social media. Set alerts for your brand and products to get notices every time someone mentions them. Some of these users might be micro-influencer profiles that you can connect with and tap for collaborations.
Hashtag searches can also help to find relevant and influential voices within your space. What are the most popular hashtags in your industry? It's likely that influencers have tapped into them and are using them on their content.
You may want to dip into some hashtags that are less popular but more niche. That's where you'll find your micro-influencers, creating content that appeals to their very specific audiences. For example, if you're a makeup brand looking to reach Latinas, you may want to try a variety of hashtags such as #latinabeauty, #latina, or even #maquillaje which is the Spanish word for makeup, as seen in the TikTok example below.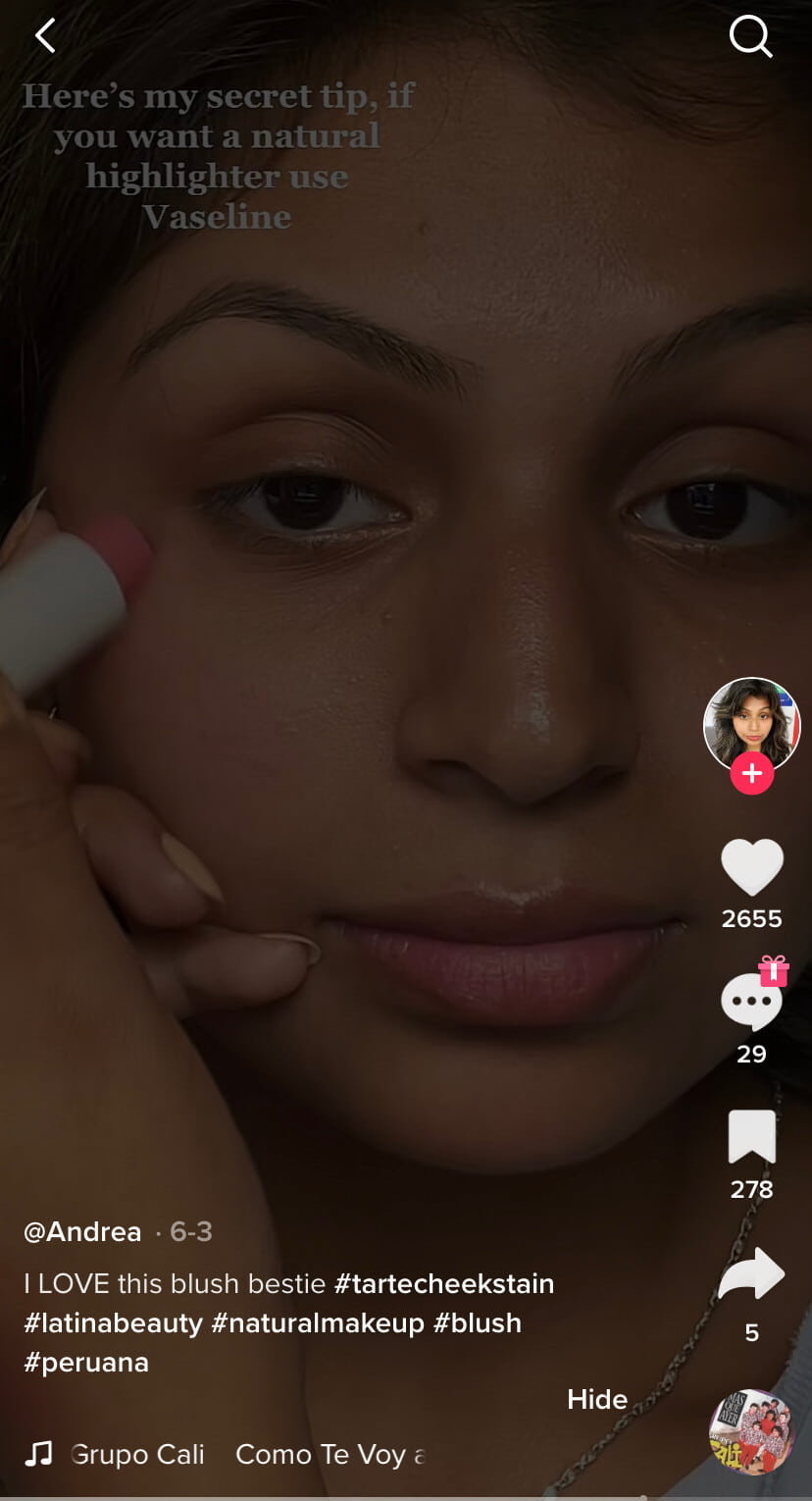 In the case of Twitch, although the platform does not use hashtags, they use what they call tags which is their way of categorizing content and serves to filter streams or categories within the directory. You can also use the search bar to look up specific terms, and Twitch will show accounts, videos, and categories related to the keyword or phrase you used – as seen below.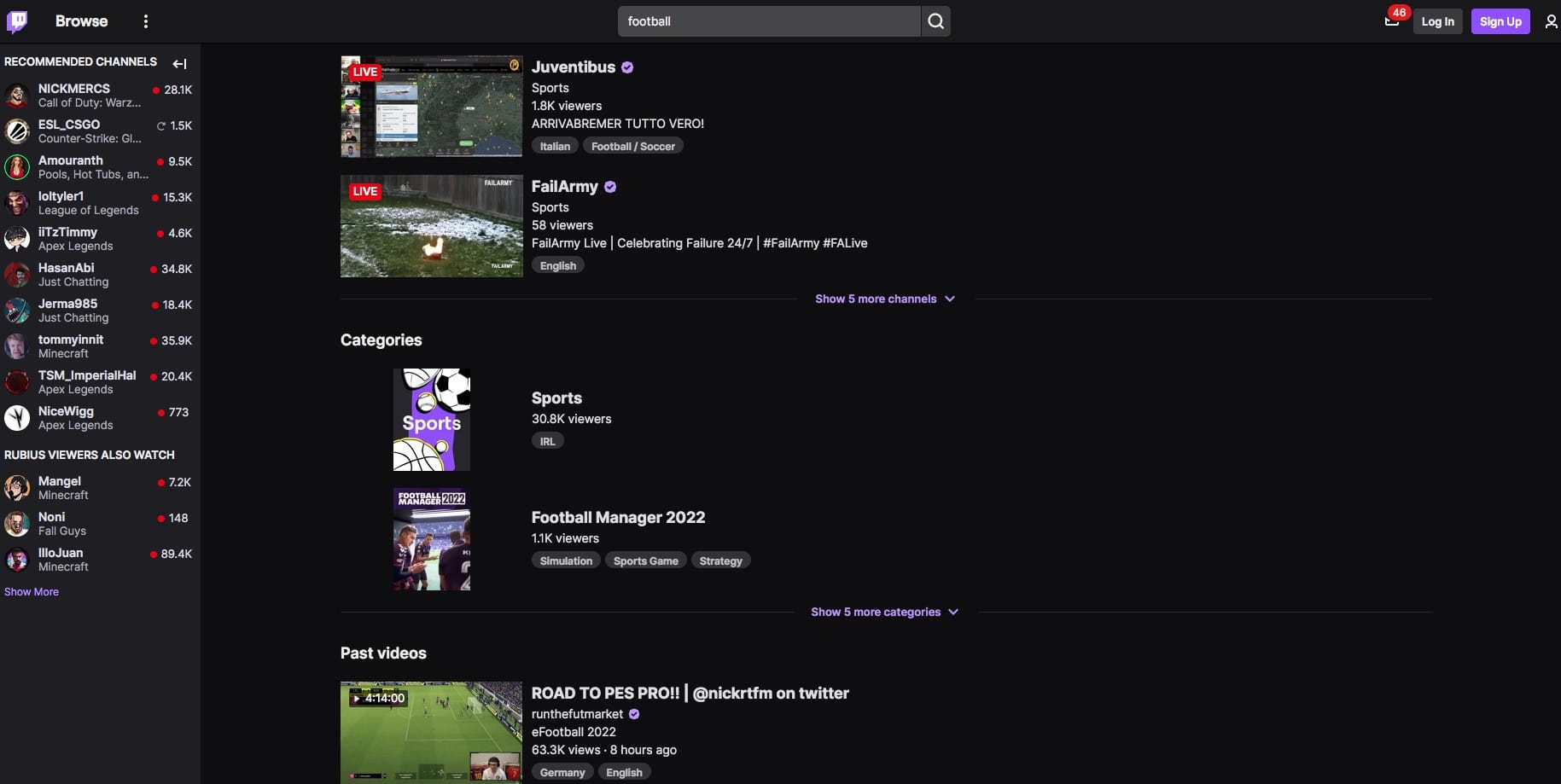 Look at who your followers follow
Which followers engage with your brand the most? Take a look at the other accounts they follow. There's a good chance you'll find some opportunities for alignment. If you see someone intriguing on their lists, follow up and check their engagement to see whether you can work together.
Use search engines to find micro-influencers in your niche
Search for your topic and preferred influencer social media platform on a search engine, then see who shows up online. You can use different combinations of the most searched keywords related to your niche. This could be something like 'work-from-home tips TikTok' or 'workouts for busy moms Instagram'. Make a list of the best candidates to look through their profiles in depth.
Use an influencer database
Manually finding micro-influencers can take a lot of bandwidth. Influencer databases allow users to use a variety of filters to specify things such as social media network, audience size, location, age, average engagement rate, and other key metrics to make the vetting and selection process less time-consuming and more effective.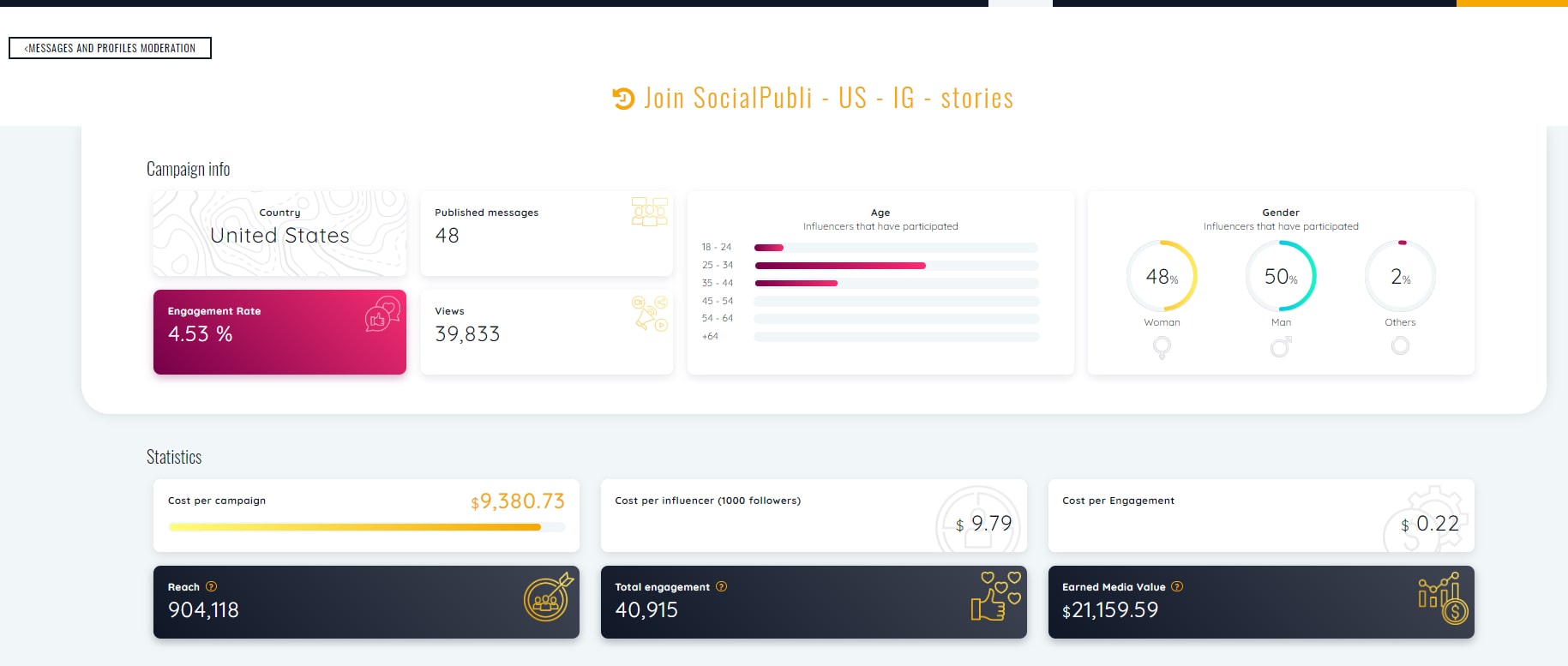 Beyond influencer discovery, influencer marketing platforms can also help with campaign automation and reporting, and influencer payments.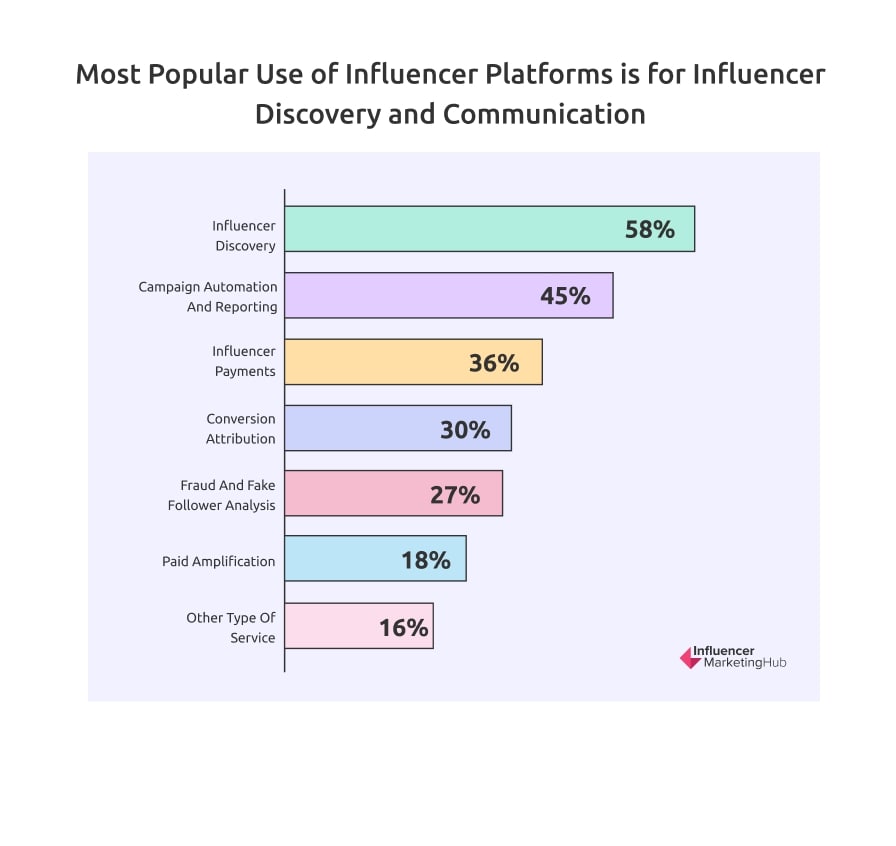 How to Vet Micro-influencer Partnerships
Vetting influencers means doing the research to give yourself the best understanding of whether the micro-influencers you have found align with your company's goals and social media plans.
Table of Contents:
Determine Alignment Between Influencer and Brand
Ask yourself these questions from the perspective of a social media user when determining if there's alignment between the influencer, your brand, and the content you'll be producing together:
Is this partnership a natural fit, or does it seem forced?
Will the influencer's endorsement of my product or service be perceived as genuine?
What value does this content provide? Is it entertaining, educational, or inspirational?
Does the content organically align with the influencer's work and your brand's mission and voice?
Authenticity is a key trait people want to see in the influencers they follow, with 88% saying it's important for influencers to be authentic and genuinely care about their interests.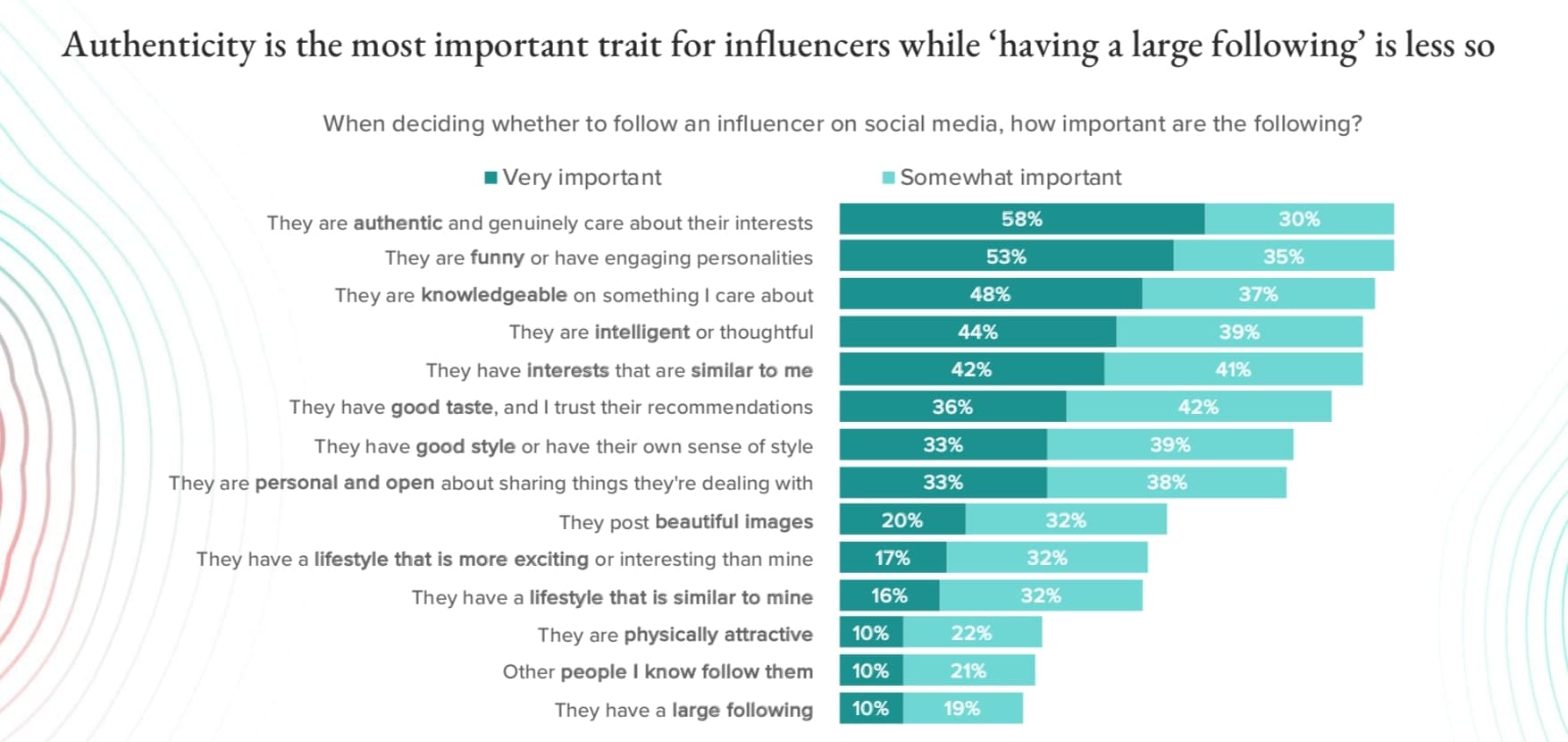 Do Your Research
The best way to determine alignment between a brand and an influencer is to do your due diligence in finding out who the influencer is and what they're known for. This goes from the most basic information and criteria such as language and location to the more complex involving public image and reputation.
When it comes to Twitch streamers, it is a good idea to watch their content, understanding that their approach to entertaining their followers will be different than that of a TikTok or Instagram micro-influencer. Streamers are very casual in their delivery and are usually connected online for hours on end, which means their true personalities show. You'll need to determine if the streamer you're watching is the one you'd like to represent your brand publicly.
Is the Influencer Credible and Influential?
Social consumers don't necessarily need the polished aesthetic; instead, what they want is to see authentic content that tells stories and evokes personal responses. The most engaging social media content is typically informative, entertaining, or it appeals to our emotions and allows us to see ourselves reflected and understood. After all, what brands truly want to leverage is the influencer's relationship with their audience.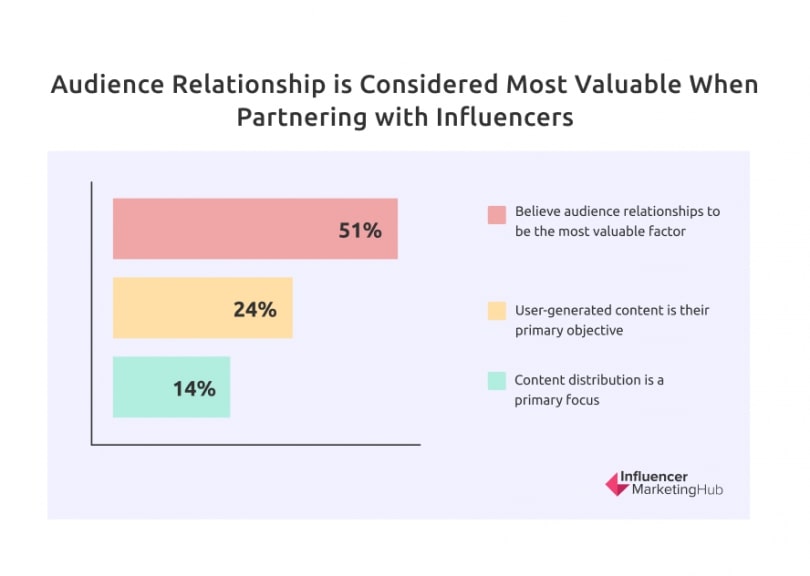 It comes down to this – is the influencer perceived and looked up to as an expert in the space or industry you're in? Determine if this is the case by:
Looking at the content the influencer is posting. Is it accurate? Is it niche-specific? Does it feel authentic or sales-y?
Observing the comments and reactions from followers. Do they ask the influencer for advice or recommendations?
Looking across platforms and beyond social media. Is the influencer recognized and consulted as an expert by journalists, for example?
What is the Influencer's Engagement Rate?
Measuring engagement rate is crucial because it is the most accurate indicator of how much the content resonates with the influencer's audience and how involved and attentive they are.
Research has shown that micro-influencers consistently deliver higher engagement rates than other groups, but engagement rates also depend on the social media networks themselves.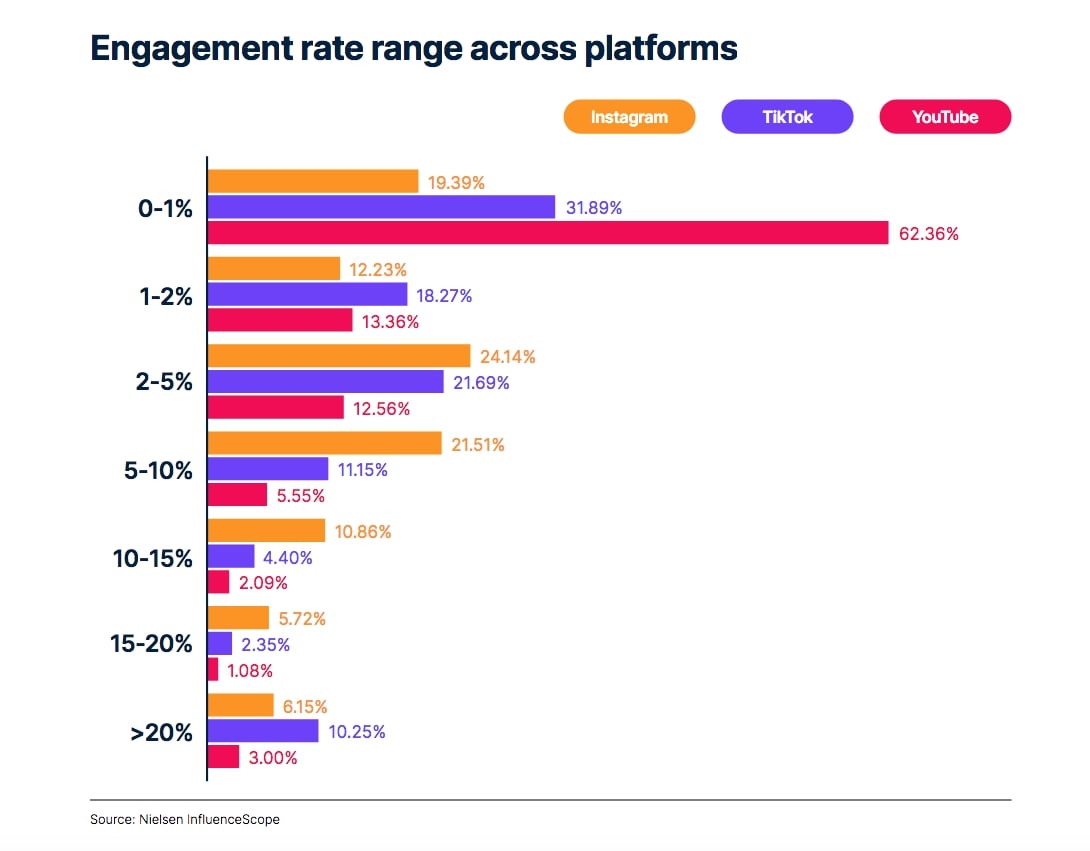 You can have different expectations for engagement depending on the platform, so set your goals with that in mind. While only 12% of YouTube content surpasses the 5% mark in engagement rate, this drastically changes with 28% of TikTok and 44% of Instagram content delivering more than a 5% engagement rate. As far as engagement levels of 20% or higher, TikTok stands out as the indisputable leader.
To calculate the engagement rate for a particular post, you can use these formulas based on the number of interactions publicly available:
Instagram: number of likes + number of comments divided by the number of followers x 100
Facebook: number of reactions + number of comments + number of shares divided by the number of followers x 100
Twitter: number of likes + number of comments + number of retweets divided by the number of followers x 100
YouTube: number of likes + number of dislikes + number of comments divided by the number of views x 100
TikTok: number of likes + number of comments + number of shares + number of saves divided by the number of views x 100
In the case of video posts, because platforms do show the exact number of views publicly, always use that metric instead of the number of followers to get a more accurate engagement rate.
Measuring engagement rate on Twitch is more challenging because it is designed for broadcasting live content, and although there's a chat viewable to both the host and the audience, these interactions are not reported publicly. As a general benchmark, major streamers are said to have a chat engagement rate of 7-15%. Audience engagement rates also vary depending on the game.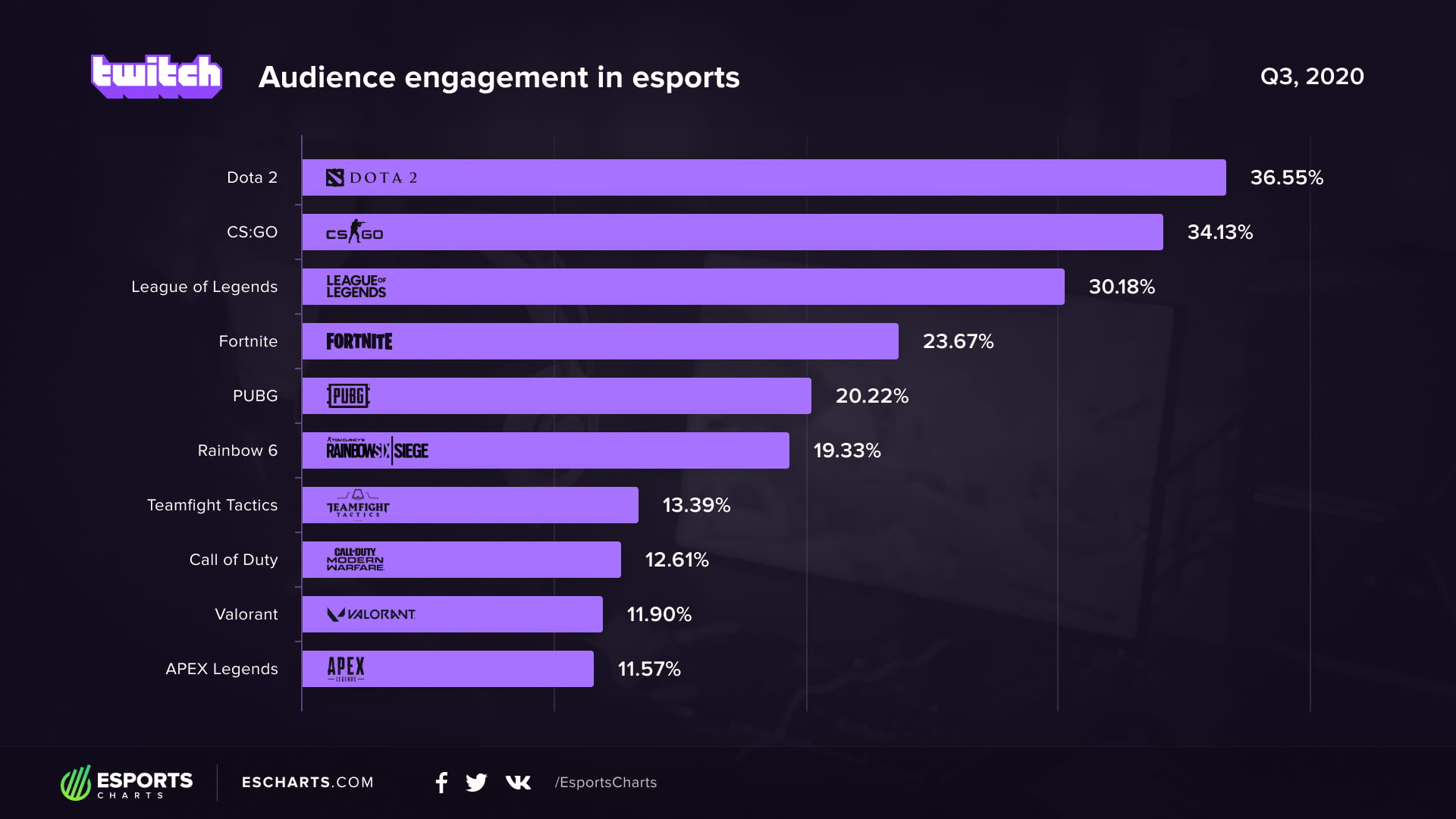 Video viewership is available, but it is important to note that Twitch counts viewership for archived streams separately from the live stream itself, so there can be a substantial difference between the two. Viewership of archived streams tends to be smaller than live viewership.
Given all of these factors, the best way to gather engagement data about a stream is to watch it in real time or use a third-party platform to record the stats. Another option is to ask streamers for an internal metric available within their dashboards called Average Concurrent Viewership. This data essentially quantifies how much attention and engagement a streamer retains during a live broadcast.
Best Practices for Working with Micro-influencers
Building successful marketing partnerships with micro-influencers requires a strong strategic foundation, as well as the ability to be flexible as trends and markets change.
To get the most from your micro-influencer partnerships:
Have clear goals and a defined strategy. Determine what it is that you're trying to accomplish with your influencer marketing efforts. Is it brand awareness, boosting traffic to your website or landing page, sales and lead generation, or increasing your social media following? Once you define your influencer marketing goals, your strategy should be shaped around them.
Pick the right platforms. Pick the most relevant platform to reach your target audience where they are currently spending their time. If you're limited in budget or resources, you don't have to be on every platform. Choose the one where you have the greatest potential to reach your audience and meet your marketing goals, and then make it really count!
Consider influencer input. Influencers are working hard on getting to know their followers and adjusting their content to align with the latest updates on each platform. For example, in a recent study conducted by GlobeNewswire, we found that TikTok influencers spend between 1 and 5 hours on the platform daily. They have a finger on the pulse of trends and understand TikTok's unique culture. Use their research and expertise to your advantage. Give them creative freedom and create your content plans with their feedback in mind.
Think long-term. Working with an influencer on a consistent basis allows for a more organic and trustworthy partnership in the eyes of consumers. One-off campaigns have a limited impact, and followers quickly forget and move on to the next thing. On the other hand, having an ongoing presence in an influencer's feed generates more credibility and awareness.
Connection Creates the Foundation for Influencer Marketing Success
For an influencer campaign to be successful, it must offer audiences a way to connect. Influencer marketing is about more than advertising. It's about relationships. That's why the best influencer marketing partnerships are just that – partnerships. They're long-lasting, and they build a bond between the brand, the influencer, and the influencer's audience.
Brands can ensure partnership success by finding the right micro-influencers, making sure they're aligned on mission, value, and goals, then giving them the opportunity to do what they do best. Trust that your influencer partners know their audiences and empower them to give feedback on the best ways to reach and inspire them.