One of the reasons evergreen brands like Coca-Cola stay so relevant and vital is they have a knack for keeping things fresh. Coca-Cola has been around for over a hundred years, but it doesn't feel or look old. In fact, it feels as modern and exciting as anything else in 2018. And that's all down to branding.
As we move into 2018, it's more important than ever that you think about the health of your brand. We're all on social media constantly, and one wrong move from you can shift consumer perception negatively and undo all your hard work.
Is your brand fresh and clean? Does it sparkle like champagne? Or is it so 2014?
Everything in life needs a makeover from time to time, including your brand. Use these 5 tips to inject vitality and some much-needed energy into your business so that customers keep on coming.
1. Keep asking questions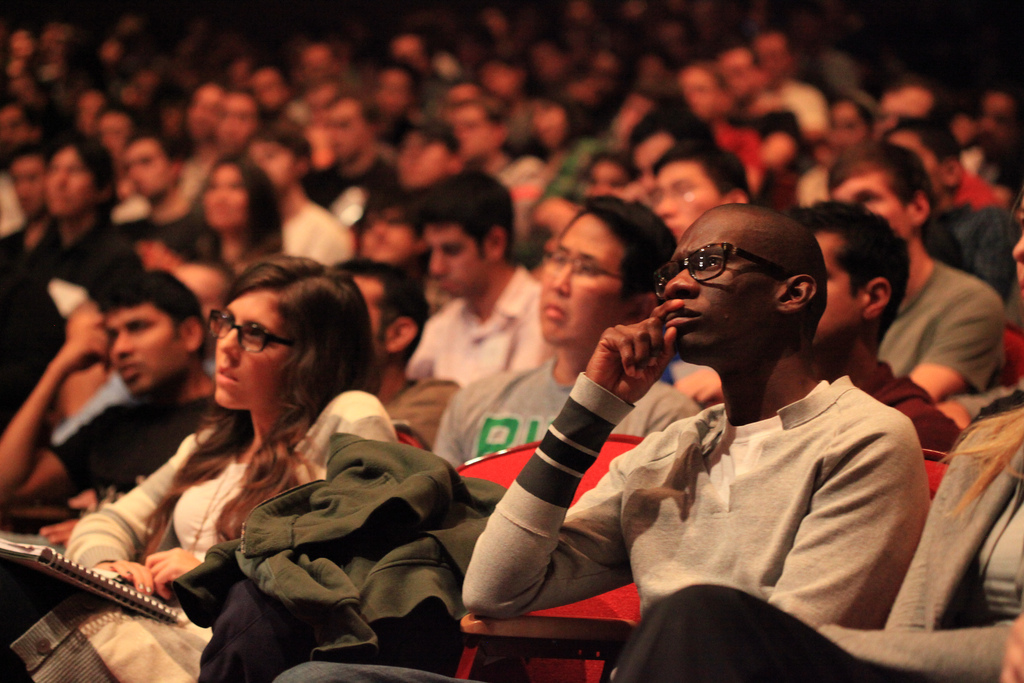 Unless you ask questions, you won't always know what your audience wants. (Source: Flickr)
What do your customers want from you? Do they still want what they wanted 2 years ago, or have their needs shifted?
Unless you ask your customers questions and gather feedback, you won't have the answers that will help to keep your brand vital in their eyes.
As needs shift and new trends emerge, what customers want to see from brands changes. That's your first potential problem.
The second is that getting customers to share information isn't exactly easy when we're all strapped for time. Posing questions on social media lets customers answer them at a time that suits them. Live streaming encourages interaction, and if you've got an email list, use this to ask your customers valuable questions, too.
The third problem is that customers can literally make or break you. If too many customers don't like you and tell the world that they don't like you, your brand will quickly lose its lustre.
The easiest way to solve problems one and three is to ask the right questions. Here are two good examples:
If you could change a single thing about our service/product, what would it be?
This question will uncover your customers' biggest pain points, allowing them to comment on specific features they don't like. If you're lucky, they might also offer ideas on how you can improve and do things differently going forward.
What else would you like to tell our company?
If you want lots of information from your customers that you'd never considered, ask this question. Customers are smart and sometimes they know the market better than you do. Use their answers to improve your branding.

Editor's note: Brand monitoring and social listening also help you collect valuable feedback from customers. Watch what people say about you, anywhere online, and learn from their comments:

2. Tell a story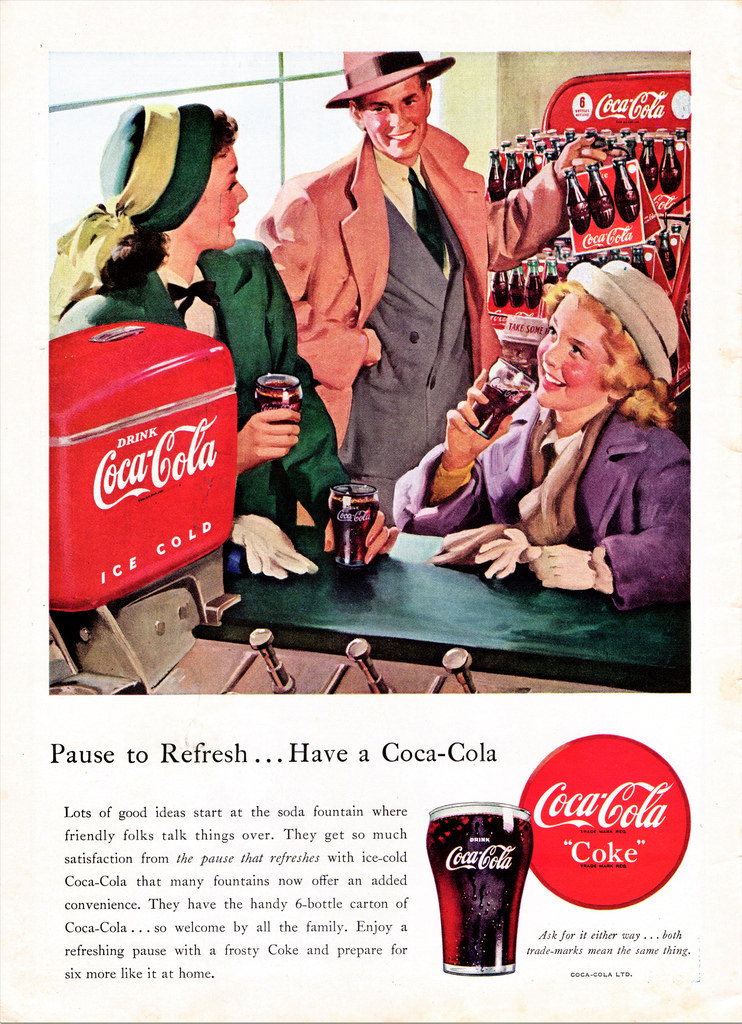 Brands have been telling stories for years to help them engage with their audience. (Source: Flickr)
One trend that isn't going away is storytelling. If you can master the art of storytelling, you can connect and engage with customers in all new ways.
What's your brand's story? What are its values and how do its values fit into your narrative?
In 2018, there's no excuse not to tell your brand's stories. There are several channels for you to engage with your customers, and your rivals are sharing their stories via ads, social media, content, and so on.
However, unless you're good at storytelling, yours will fall flat. The best thing to do is to hire a strong marketing team who are creative and understand how to exploit native content.
Other than that, you need to be genuine and truthful at all times. Otherwise your stories become inconsistent, and customers will notice. That confuses people and upsets them.
Remember to inject personality and — where possible — humor into your stories. If yours are boring, they won't resonate with your audience.
More than anything, your brand's stories should excite people and leave them wanting more. Don't give everything away too quickly. Otherwise, people have nothing to come back for.
3. Exploit emails
How often do you email your subscribers? If the answer is "not often enough," now is the time to use emails to help keep your brand sparkling in the minds of your customers. After all, they're hardly going to forget you if you're emailing them on the weekly.
Email marketing is one of the best ways to raise awareness of your brand. If you have a healthy looking email list, you can also use it to measure the overall health of your business via key metrics like open rates, click-through rates, and conversion rates.
Send regular emails to your customers. These can be anything from anecdotes to deals to promotions to free stuff to educational content.
Bear in mind that your emails must be consistent. Use the same voice in your emails, the same font, format, style, and colors — and keep everything in line with what your target audience wants to see. Be consistent with your vision too, and always align your content with your company's purpose.
Lastly, don't email erratically. If you send a bunch of emails one month and then take a break for a few months before returning with a "Hey! We're back!" email, it won't go down well.
4. Invest money in your brand
A brand won't sparkle if the funds are low. Investing money in your brand is key. Set aside a portion of your budget for your web design, your SEO, your content strategy, your social media marketing strategy, and so on.
Web design is important because it presents the visual face of your brand. In many ways, it's the first point of contact people have with your brand. If your website is dour and doesn't align with your brand, customers will get confused. Web design is not just about aesthetics, though; it's also about navigation, responsiveness, and content — and it takes a pro web designer to get all this right. More than anything, an awesome-looking website that's easy to use helps people to trust your brand.
Web design must:
Change with the times to stay relevant
Align with your brand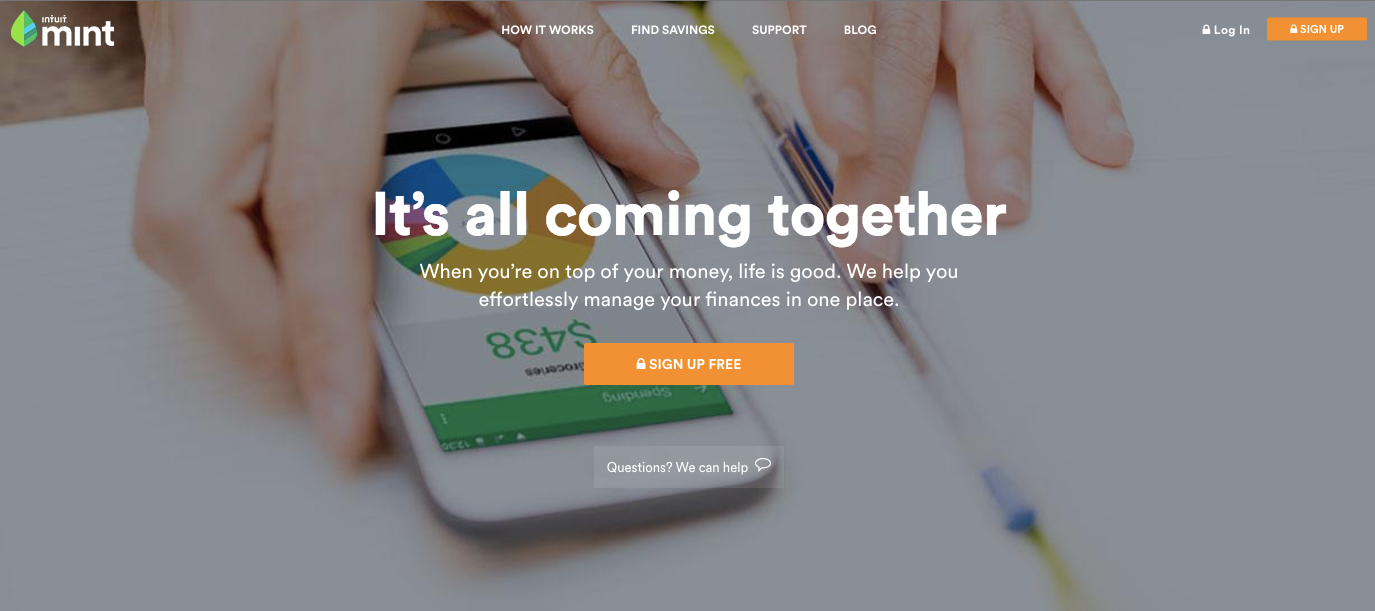 Mint's simple, clean web design gives off an easy-going vibe.
Investing money in your SEO efforts, meanwhile, is important because SEO is still the best way to grow your brand organically and make your website more visible on Google.
How much SEO costs is an impossible question to answer. When it comes to improving your brand with SEO, you need to ask where you are now, where you want to be, and how quickly you want your brand to get there.
SEO performance tools like Nightwatch can help to this end. Nightwatch gives you powerful insights into how well healthy your campaigns are, highlights any areas that need improving, and it also lets you take a look at your rivals to see if there's anything you can learn from their tactics.
After all, a brand might be sparkling — but it'll be sparkling in the lower, unseen regions of Google if your SEO game is weak.
And then there's your content strategy…
5. Double down on content
Lastly, the best way to make your brand blossom? Produce awesome, shareable content.
For this, you need to put together a powerful content marketing strategy for 2018. Part of it should be a focus on native content, which is content that's created specifically for certain platforms. For example, the type of content you distribute on Facebook will be different to the type of content you distribute on Twitter because audience expectations are different.
Social media in general needs to form the backbone of your content marketing strategy. Facebook is now a direct traffic rival to Google, and once people are on Facebook, the question becomes why would they want to leave, since SO much content (including yours) is already on here?
In 2018, you should also consider using Artificial Intelligence to boost your content marketing efforts. It's one thing having an awesome brand, but what if your brand is in front of the wrong people? Machine learning helps businesses to put the right content in front of the right people. This helps you to scale as it ensures you're producing the content people want to see.
All in all, make sure to pump out regular, valuable content that customers will want to read and share, and which aligns with your brand and vision.
To find out what people say about your brand, and use this to fuel your content strategy, discover brand monitoring. This simple approach helps you understand the marketplace better, and build a strong, sustainable brand.