From exploding Samsung phones to the BitCoin boom, trending topics can tell you the important issues being discussed across the country, and even the world.
For businesses, it's a valuable piece of information. Marketing professionals can learn a lot from media trends, and join the conversation to keep their company relevant.
For example, when Facebook crashed in 2014, consumers took to Twitter to express their distress and the hashtag #FacebookDown started trending. On the other hand, KitKat was able to use the opportunity to smartly promote its brand:



Source
Media monitoring allows organizations & PR agencies to not only see how their brand is performing but also keep a tab on their competitors, the latest news, and overall industry trends.
Here are 4 ways that other brands in your industry are already leveraging media monitoring to stay on top of PR coverage.
1. Manage PR crises
When there's a PR crisis (such as the United Airlines incident), it's essential to respond quickly to protect your brand's reputation. As millions of social media users can quickly make an incident go viral, crisis containment has only become harder.
Organizations can use media monitoring to plan for a crisis, detect it, and monitor how it develops over time, so you can react accordingly.
Here are 3 ways organizations can use media monitoring for crisis management:
Crisis planning
Use media monitoring to study past crises, whether it's about your own organization, your competitors or even other similar companies. This will give you an idea about what caused them, what strategies worked, and what didn't. It will enable you to minimize the damage.
Although each crisis is unique, having a crisis management plan will allow you to avoid any knee-jerk reactions and respond quickly.
Crisis detection
Detecting a crisis early on can help PR professionals get ahead and take action before things get out of control. Organizations can set up media monitoring alerts to get an idea of the main influencers discussing the topic and gain insights to craft a suitable response.
Crisis fallout
It's important to monitor media coverage even after the crisis cools down to see when the attention has faded away, and if your audience has started speaking positively about the brand.
It also allows you to analyze the crisis in detail – what do people think about your organization's response? What would you do differently the next time?
2. Monitor competitors
Did you know that Uber's competitor, Lyft, surged to the top 10 on the App store, following the #DeleteUber campaign?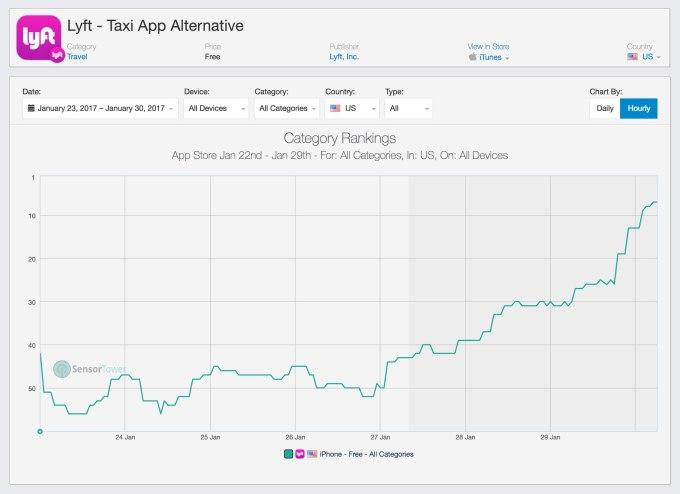 One of the ways your competitors use media monitoring is to keep a track of you. Just as it's important to track your own coverage, it's equally important to keep an eye on your competitors. This can give you new ideas for your own PR strategy.
Here are some benefits of monitoring competitors:
Learn their PR tactics
Figure out which PR campaigns are working for them and which ones aren't. You can also find out if certain journalists cover your competitors frequently.
Anticipate changes
By following your competitor's news coverage, you'll be able to anticipate major changes that can threaten your business – such as fresh funding, acquisitions, product updates, and partnerships – and adapt quickly.
Minimize risk
Find out what got your competitors into trouble (bad deals, faulty products, or poor customer support) and avoid them in your own business.
Understand their HR practices
Media monitoring can also help you find out about your competitors' HR practices and talent acquisition strategies.
3. Monitor the industry
It may seem like a daunting task to keep track of your industry or market. After all, there are so many players and factors to keep an eye on. But you can use media monitoring to stay up-to-date about everything in your market – competitors, vendors, regulatory bodies, influencers, customers – and learn so much about your industry's current landscape and where it's headed.
For example, every time the FDA approves a new drug or treatment option, pharma companies are quick to jump on to the news: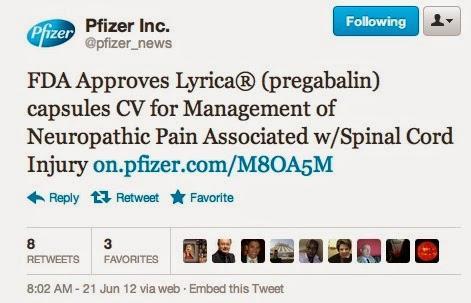 Although media monitoring is mainly important for PR and marketing professionals, almost every department can gain from the information.
Here are some benefits of monitoring your industry:
Find journalists
Use media monitoring to find out the influential journalists in your industry and the kind of stories that get their attention. You can also find upcoming journalists who are always open to good pitches.
Identify opportunities & threats
Stay on top of your industry news to keep track of latest trends that can positively or negatively impact you.
For example, when Google Chrome started warning users about insecure websites, millions of businesses around the world had to update their website's security features to avoid losing customers.
Learn the latest lingo
If you want your business to be successful, you need to speak the customers' language. Media monitoring is a great way to stay informed about the latest conversations and buzzwords that's getting traction, and design timely marketing campaigns around them.
4. Improve media relations
Today, getting media coverage takes a lot of planning than ever before. PR professionals need to stay tuned to the latest trending news to create stories that will grab attention.
Media monitoring can give organizations the edge to get noticed by journalists and outlets in the following ways:
Better pre-campaign research
Media monitoring tools will help you find out the key journalists and influencers driving the discussions around a topic, and give you an idea about the conversation – main talking points, language, stance, and conflicts.
This will enable you to tailor your PR efforts to fit the topic.
Effective outreach
Journalists leverage social media to express their personality. You can look at their social media profiles to personalize your outreach and strike up a conversation.
You can also set up email monitoring to find out who opened and clicked on the links in your outreach emails. This will enable you to personalize your follow-up to focus on only those who are actually interested in your story.
Campaign measurement
Without media monitoring, it's hard to know if your story has been picked up or not. Media coverage reports will give you all the details about how your PR campaign has played out – including media types, outlets, journalists, and circulation.
You can benchmark it against your past campaigns to see what has worked and what can be improved in your future pitches.
Wrapping up
Most businesses ignore media monitoring until they encounter a negative incident or their brand reputation begins to get out of control.
No matter which business you're in, media monitoring is a critical aspect of your marketing strategy. It enables you to determine your organization's impact on your customers and the public, find out what's working and fix problems early on.
When it comes to media monitoring, the key is to be proactive. This will not only build a positive brand reputation but also create top-of-the-mind awareness about your business.