What makes your customers fall in love with your product?
This is maybe the most fundamental question for all businesses. At the end of the day, all businesses function to make customers fall in love. If done right, sales would go through the ceiling, and no matter how fierce the competition is, you'd still be the go-to product for your customers.
Now, to answer this question, you need to know as much as possible about your customers.
What makes them tick? What are some of their happier associations? What lets them down? What are their top problems? And what are the best solutions? How do they like your products? And what do they like about your competitors?
These are some of the questions that could be categorized under customer intelligence (CI).
Customer intelligence is any form of information about customers that helps you fine-tune your products to their needs and preferences.
The goal is to make them fall in love with you and your products. Let's see in more depth.
Table of Contents:
What is Customer Intelligence?
Customer intelligence is a process of collecting the details and data about customers, in order to understand customers' needs, pain points, motivations, and where they are in their buyer journey.
The goal is to analyze these details, and find insights on how to provide a better customer experience.
Customer intelligence (CI) is nothing optional anymore. Customers are unique and want to be understood and valued in different ways.
In a survey of 8,000 consumers across the globe, 91% noted that they'll buy from businesses that recognize and remember their preferences, and offer relevant recommendations.
Customer intelligence is the only way to give customers personalized service. When customers are happy, they are more likely to become repeat customers, write positive reviews about your brand, or recommend you to friends, family, and colleagues.
Types of Customer Intelligence
The data you gather from your customers could be categorized into 4 types:
Demographic data
Transactional data
Behavioral data
Psychographic data
Demographic Data
This includes age, gender, marital status, location, income level, education, lifestyle information, and other unique identifiers. You can use this data to analyze the buying patterns of people. For instance, income level can help you find out who the big spenders are, so you can target them with luxury goods.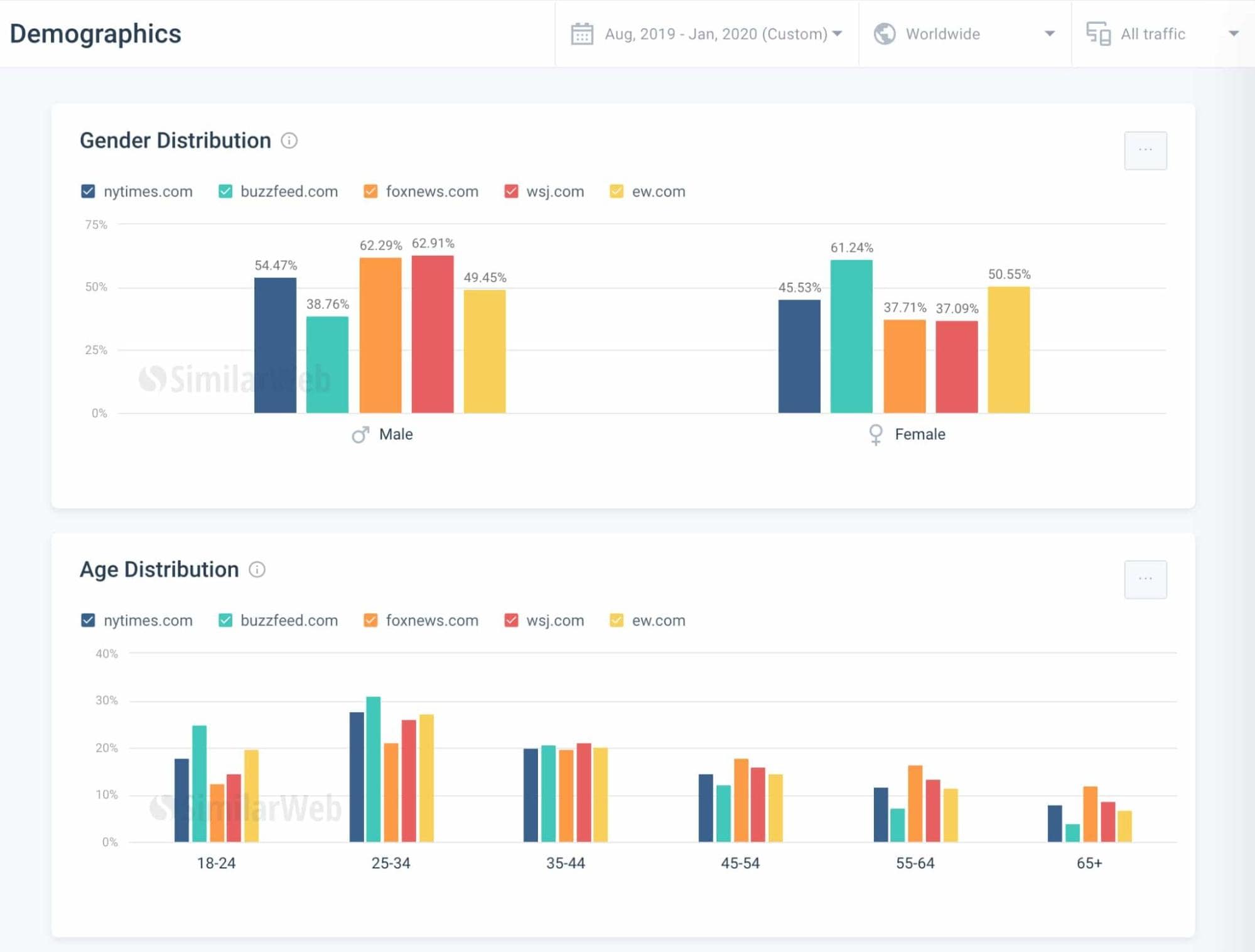 Transactional Data
Transactional data is captured through a Point of Sale (POS) system or payment platform. It refers to customers' purchase history, and includes data extracted from credit card payments, purchase orders, and invoices.
Behavioral Data
This type of data reflects the behavior of customers when they visit your website or interact with your brand. It includes the web pages they visit, the features they check out, how often they visit, and the pathway they follow from one point to another on your site.
Generally, this data is collected using tracking cookies. But you can employ other methods such as heatmaps, surveys, and eye tracking.
Psychographic Data
Psychographic data refers to things that trigger or motivate people to buy from you. They include values, personality traits, interests, attitudes, etc.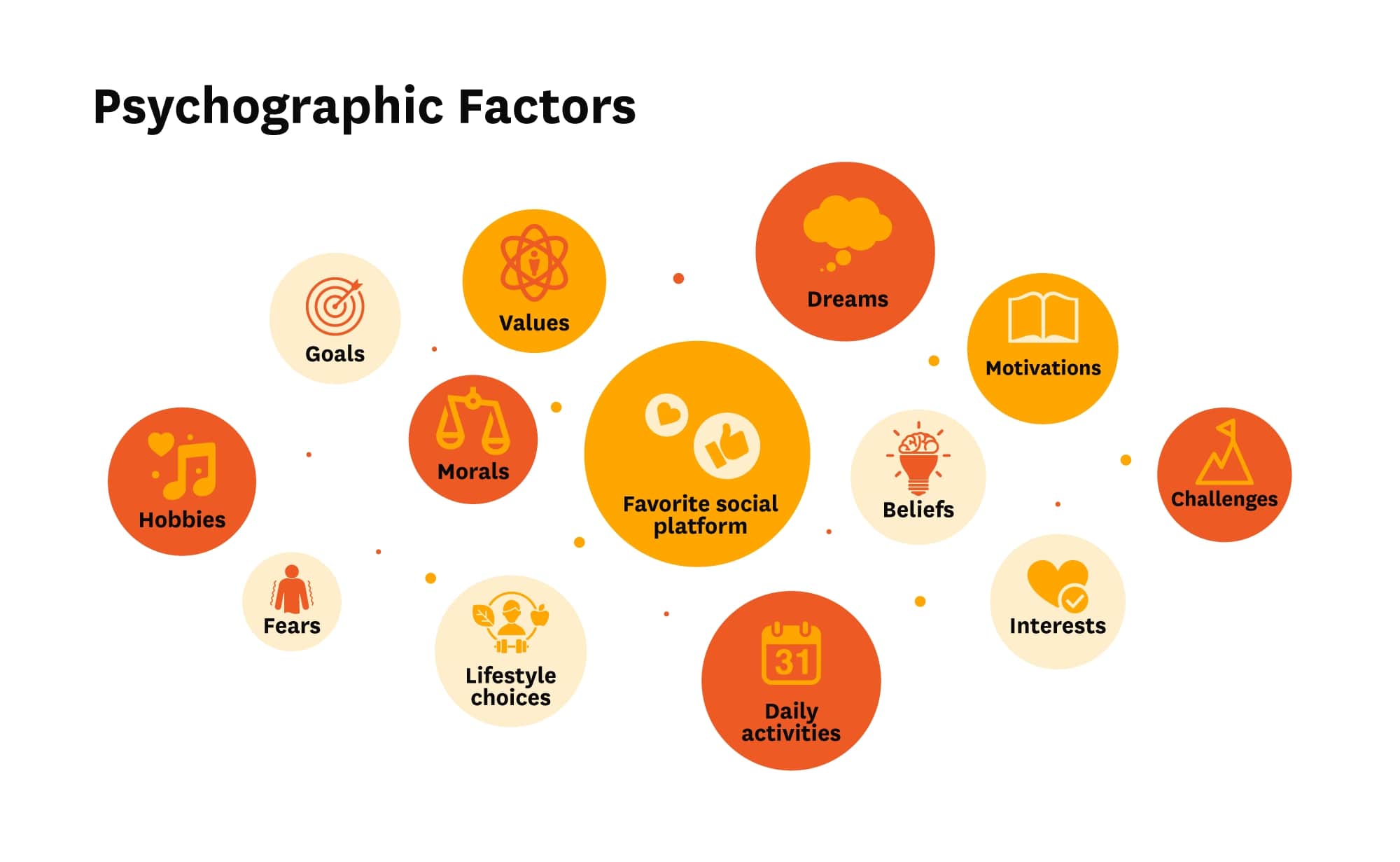 How Customer Intelligence Helps Your Business
The most important ways customer intelligence helps your business are:
Personalized Customer Experience (CX)
The most important goal of customer intelligence is to help you understand your customers on a personal level, so you can provide a better experience for them.
According to this study, 88% of U.S. marketers who applied personalization saw measurable improvements. The same study reported that 79% of consumers would only engage with an offer personalized to reflect the interactions they've had with the brand in the past.
Through customer intelligence, you can get the personal details of your customers, like their previous purchases, their names, where they live, and other important data including their likes and dislikes.
You will equally understand the keywords and phrases they use when surfing the internet, their preferences, the amount of time they spend on specific web pages, and so on. A lot of this data is captured by your CRM software.
With these pieces of information, you can create customer profiles that will help you relate with customers as individuals, not as a group of people.
This way, you will know the challenges they face when they interact with your business, and how to resolve their issues faster, thus forming a stronger bond with them.
Additionally, you get to offer personalized adverts and incentives, thereby improving the overall quality of your offerings and services. This will eventually build trust and loyalty.
Neal Taparia, who runs Cribbage-Online, uses personalization in their gaming experience. "Based on user behavior, we detect how new someone is to our game. If they're still learning, we give them extra prompts to guide them along, and we make the game easier."
Unified Action Plan for the Whole Team
Unarguably, the only way to improve customer experience is by providing a pleasant experience throughout their whole customer journey, not just at the point of making a purchase. Through a centralized customer intelligence system, dispersed data from other departments can be consolidated into a unified set of guidelines that other departments can use to facilitate the overall customer journey.
Streamline Sales Processes
Because customer intelligence offers a comprehensive analysis of customers, you can use the information to create profiles. This will help you to streamline the sales process and improve productivity and ultimately increase sales.
Identify High-Performing Strategies and Improve Productivity
In a digital world where your customers can come from anywhere, businesses utilize various advertising channels and marketing strategies.
Often, it feels like you're throwing darts and hoping that one of them will hit the target. Sometimes, your strategies may yield awesome results, such as driving significant traffic to your online store.
However, investing more time in customer intelligence insights exposes high-performing sales tactics. Also, you'll see those that are not working, so you can find ways to optimize them.
This provides an efficient sales strategy. As a result, you'll be able to prioritize methods that are consumer-centric, and stop wasting resources on things that don't work.
By identifying high-performing strategies, you will train your sales team to utilize them. This makes your team effective, improves productivity, and drives ROI.
Monitor Real-Time Market Changes
If you're in an industry where the level of competition is high, you need access to real-time market data. Statistics may change within split seconds and if you're not updated, you'll fall behind the curve. This can make a difference between raking in profits, and mourning your losses.
Customer intelligence offers access to real-time data, giving you a better understanding of market trends. You'll be able to predict the behavior of buyers, and incorporate analytics to improve your services as soon as market changes happen.
How to Collect Customer Intelligence
You can collect customer intelligence data from both internal and external sources. Here are some ideas to inspire your next line of action:
Use Surveys From the Beginning of the Buying Journey
Surveys are invaluable in collecting customer intelligence from both existing and potential customers. And some of these people may be customers to your competitors, but your aim is to win their hearts over to your brand. So what should you do?
As soon as a customer interacts with your website, a short survey should pop up to capture primary data instead of relying on tracking tools. You can also get feedback on what people like or dislike about your competitor's offering.
Also, when the customer eventually makes a purchase, it should trigger another survey. It could be something as simple as asking them to rate the payment experience.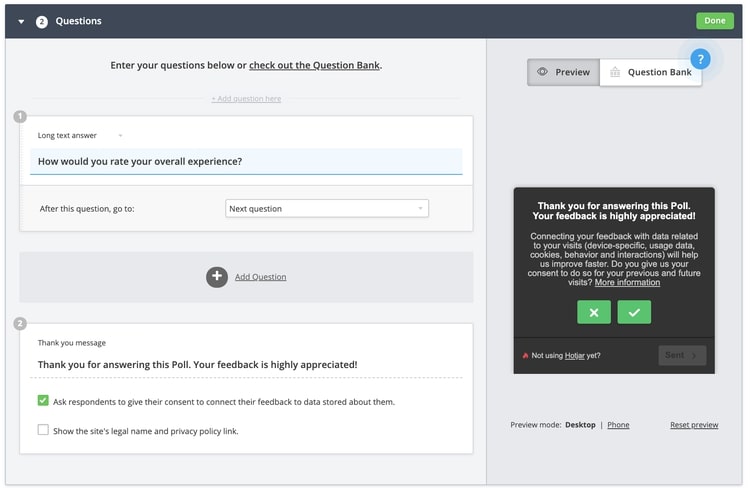 A helpful tool in modern surveys is the Net Promoter Score (NPS). It comes in handy when determining what aspect of your brand has the highest or lowest score. For instance, you can use an NPS survey to find out, on a scale of 1 to 10, whether customers are happy about a newly released feature.
While there is a lot you can do with surveys, asking the right set of questions is essential to the tool's success. Some online survey tools like TypeForm and SurveySparrow have conversational forms that make your surveys easy, so people do not abandon them.
For more advanced features, you can use customer engagement software tools that offer a lot more than just feedback capturing.
Conduct Customer Interviews
Conducting interviews is a traditional way to hear from the "horse's" mouth. You'll get first-hand feedback about your products or services, and recommendations for improvement.
Also, it takes away the guesswork and allows you to understand your customers' journey. Because this technique allows you to perceive emotions and evaluate the body language of interviewees, it becomes easy to understand their personalities.
Interviews don't have to be in person. You can call or message customers, and then track the conversations.
Track Customers' Behavior on Your Website
Tracking how people interact with your website is an accurate way to collect customer intelligence. You can analyze the data to find out why site visitors are not converting to paying customers.
You can add some psychological triggers to test whether visitors will respond differently. For instance, you can change the color of CTA buttons, use a different pricing strategy, or add a message that persuades them to buy. This message could be "free shipping", "limited time offer", or "free returns."
Design has a great influence on customer experience. A perfect example of a business that uses design to improve customer experience is the fashion brand Asos, with two psychological triggers on their web pages, as can be seen below.

Psychological triggers are great for understanding how people make buying decisions, and the strategy that appeals more to them. This data allows you to segment your customers and create appropriate profiles that will enable you to offer personalized services. Understanding color theory for your brand will help you further guide your customers' experience on and off your website.
Use Social Listening
With over 4.2 billion people using social media, social media is a gold mine for customer intelligence.
Because people are constantly interacting on social media and other online platforms, social listening informs you when your brand is mentioned in a conversation. It could even be a subject that is related to your business.
Data from social listening helps you to know where your brand was mentioned, who talked about it, and how they talked about it. You will also figure out where you stand among competitors in the industry.
Social listening is a critical tool, as it allows you to discover a customer segment that you haven't considered tapping into. You will build rapport with customers and understand their real needs. You can use a social media listening tool such as Mention to make this happen.
Takeaway
Collecting customer data is one thing, and utilizing the information after an in-depth analysis is another. So, how can you maximize customer intelligence?
After collecting, organizing, and analyzing data, you need to develop actionable insights and present them to all departments. They could be in the form of a map or dashboard, showing the journey of customers.
These insights should form a training guide for marketers and the sales team to ensure that future adverts and digital marketing campaigns target the right people, using the most suitable channels.
Also, quick actions should be taken to redeem customers who are at the verge of falling out of the sales funnel without conversion. While these steps aim to improve workflow, they also lead to customer satisfaction and improved customer experience.