Ever dreamed about saving the world?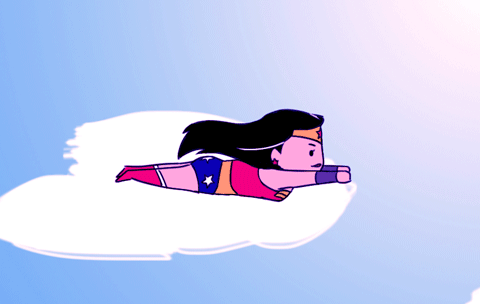 How about just making a difference? As in, a real, meaningful difference.
There are organizations out there making big changes in the world. We know this because we're lucky enough to work with some of them.
So we're going to take a look at a few of these extraordinary organizations, and show you how Mention helps them execute their important missions.
Ecosia
Ecosia is a charitable search engine. It raises money through ad revenue, just like any other search engine. But all of this revenue goes towards planting trees around the world, with the aim of bringing water and animals back to drought-stricken areas.
To contribute to the cause, all you have to do is search the web with Ecosia. And there's a Chrome extension to make it even simpler.
So where does Mention come into all this? For charities, public attention is highly competitive. Ecosia works hard to help people discover their project, and protect their reputation.
1. Building brand awareness
Chief Communications Officer Jacey Bingler scours the web articles talking about Ecosia, to share and promote these stories. "I can share them on our social media, which our users find amazing, and they end up sharing it, and then someone else picks it up and writes an article."
Each new share leads to more visibility for the article, and Ecosia in turn. Mention allows them to share content they'd otherwise never have seen. "If I didn't have Mention, I wouldn't come across those articles. As there are so many different articles and blog posts, it's just impossible to keep track of unless you use a tool like Mention."
For businesses with a content-heavy marketing strategy, the ability to find and share content from other sources – without searching – is a major time-saver.
2. Correcting false information
As we'll see with all three of the companies in this post, transparency is essential. When you ask for donations and spend other people's money, you need to prove that what you're doing is worthwhile.
Ecosia takes this responsibility very seriously. "Many people have questions about our business model. That's something we find very important, because we're trying to be as transparent as possible."
First, they publish financial reports on their website. But they also go out of their way to ensure that misinformation doesn't get out. As part of their monitoring strategy, they reach out to answer questions and correct false information.
Jacey monitors for misleading articles and comments and sets the record straight. "If somebody comments on an article that we haven't come across yet, I find it very important to say 'you can see our donation receipts here,' or 'we publish our business reports.'"
Mention helps her easily identify these comments, anywhere online. "Thanks to Mention, I'm able to say 'you can see our donation receipts here,' or 'we publish our business reports.' That saves us a lot of angry comments and distrust."
Read the full story of Ecosia and Mention
Doctors Without Borders
Doctors Without Borders (also known as Médecins Sans Frontières) is a global humanitarian organization providing medical care in developing countries and war-torn areas.
They use Mention to track news, themes, and wider context about humanitarian emergencies online.
1. Track crises online
The most important monitoring goal for Doctors Without Borders is to stay on top of the news. They need to know what's being said about major emergencies as soon as possible.
These updates can them become part of their communications strategy. As a nonprofit, it's important to build awareness around these events, and show how DWB contributes. By tracking the news, they get a clear understanding of how the situation is viewed around the world, and can prepare their communications to suit this.
Mention lets them do this on social media, to get quick snapshots and identify individual voices. They also monitor the web more generally to track official news sources and blogs discussing these emergencies.
2. Understand public conversations to build a fuller picture
Doctors Without Borders cares about people – that's obvious. But it's not just the countless lives saved that matter. They also need to know how people talk about major humanitarian crises, to better communicate their message.
They monitor conversations on social media and the web, in order to understand public views. Mention let them track both the changing context around humanitarian emergencies, as well as measuring the level of awareness of certain themes.
For them, it's about seeing the wider context around social media conversations, and not just focusing on single mentions. To do this, they collect all mentions around a humanitarian crisis, then look for themes and topics that tell the story.
They also identify influencers in this process. Mention lets them identify opinion leaders and quickly analyse the issues they discuss.
Find more Mention success stories here
Earlham Institute
Formerly known as The Genome Analysis Centre (TGAC), Earlham Institute is a nonprofit research facility. It uses genomics and bioinformatics to advance plant, animal, and microbial research.
Translation: These are smart people trying to help us better understand DNA and genetics.
As with the other organizations in this post, it works hard to prove the value of its research. It also needs to provide value to the groups funding it.
1. Promoting research
Like a lot of research institutes, they get their money from government agencies, which means taxpayers. So they have to work extra hard to prove the value of their research.
This means promoting their work as much as possible. Digital Communications Manager Chris Bennett is responsible for this. "When you get money from Government entities to do research, you have an obligation to communicate all the great work you're doing."
As part of this, they need an easy way to track their press. Mention helps them monitor the web and social media, then quickly categorize their results to add to their reports. "By being able to chop up information with Mention's tags, it allows us to report quickly on the impact we're having as an institute. We've never had that ability before."
The strategy is fast and effective. "People used to get press clippings. Instead, we can do it in about 15 seconds."
2. Finding influencers
Chris and his team also look out for important industry members to help spread their work. "We've recently been able to identify some very influential individuals on social. We've actually been able to approach them and ask them if they'd be interested in contributing to our content."
Influencers can be hugely beneficial to any business trying to increase exposure. And Mention's influencer tools make this a very simple process. "It's working really well, and it's really easy. You can look at the dashboard and see immediately who's influential. Because we can then filter that out by tag, we can then build up a picture of who to talk to."
Earlham is already thrilled with the results. "It has almost immediately started paying off for us. It'll only get more and more successful as we move forward."
3. Saving time and money
Sure, this is more of a happy benefit than a strategy. But non-profit organizations need to take care when they spend their money. And Earlham is a large, multi-disciplined institute with a small communications team. Any tool they use needs to be both time- and money-efficient.
For them, Mention fits the bill. "We used to spend hours and hours putting together these reports of RSS feeds and other things online. "Literally the time we're saving is like having a part-time member of staff."
But the biggest benefit for Earlham is the price. "We need access to enterprise-level marketing and communication technology. We can't afford that."
"There are some solutions out there that are about 10 times the cost and about 10 times worse. [Mention's] pricing, and the customization of account setup, are brilliant. We couldn't find that anywhere else."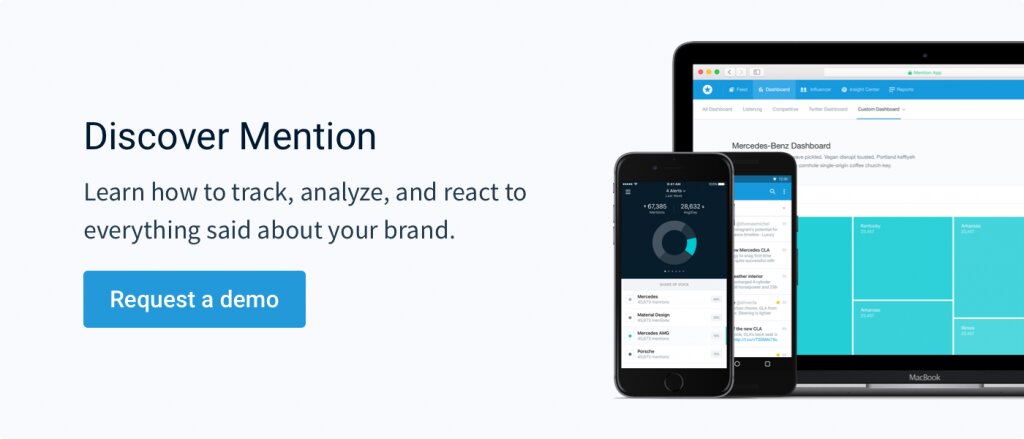 Are you a great nonprofit?
We want to give nonprofits and charities the tools they need to promote themselves online. We're eager to hear your stories, to learn your challenges, and to try to solve them alongside you.
Oh, and we know that nonprofits often have major budget restraints. We'll do whatever we can to work around these.
So get in touch!