You can have the best product or service that you offer on great terms. But if good presentation is missing, everything is doomed to failure.
This is already well-known, and one of the main reasons why most of website owners choose a stable, uniform look for their sites. Unfortunately, this practice makes it impossible to discern one website from the other.
Imagine this: a group of 999 people in which everyone is dressed in black. Then we insert one who is dressed in white. Which of them will you notice first?
The human brain is designed to latch onto whatever sticks out. Therefore, instead of taking the line of least resistance and copy/pasting the website's layout, try to be unique.
User experience (UX) and conversion rate optimization (the structured process of making users act when they land on your website) are complementary to each other and the combination of the two can be used effectively to accomplish various business goals.
In this post, we'll look at the keys to creating a great user experience, and how this can help to boost conversions.
How to think about User Experience
It's important that your website creates a unique online experience for buyers (UX). UX includes design, navigation, pagespeed, and many other characteristics that influence the way people interact with your site.
Ideally, it should feel like an ordinary "offline" shop, because that's what the typical user wants. And with that, you're more likely to achieve higher conversions.
If you do not have the means to investigate what your target audience would like most, think about the kind of website you yourself would like to visit. Make your website interesting, easy to navigate through, load quickly, and attractive, so that you'd have the desire to return to it and keep exploring what's there.
As we are all different, and have our own objectives, to achieve the best UX it's recommended to find patterns and determine strategy based on the majority of your buyers. Optimize your website to boost an average user's experience.
You don't need to be a behavioural expert for this. Tools like BounceX or MindManager can be very useful to help you learn more about web users.
Consider UX and conversions as one in the same, and try to create an experience that makes buyers more likely to convert.
The impact of effective design
If the design of your website looks like it was made back in the 90s, visitors will clearly presume that a) you're out of business, b) their valuable information will not be secured, and c) you're an amateur. All three will cost you integrity and turn prospects away.
What's more, sites that are out of date generally rank poorly in search engines.
Research conducted by Stanford University shows 46.1% of people claim that the top criteria for deciding on company's credibility is a website's design. Although it is absolutely true that content drives traffic, the visitor's first impression is largely based on the site's design.
So it's paramount that the design of your site looks professional. A lot depends on your capability to form silky-smooth usability (simple navigation is, clear call-to-action buttons, etc.) and readability.
One interesting aspect of this is the use of white or black space on the page. It's tempting to try to fill every inch of the page, but this can really harm UX.
Excessive blank space can give the impression of a lack of content and texture – or simply that the site isn't finished – whereas a lack of it can make the site feel disorganized. And both lead to an unsatisfactory experience.
In order to find the ideal mix of white space and messaging, you will need to experiment a bit. Learn how to design, hire a freelancer, employ professionals or do whatever it takes to improve UX and along with it conversion rates.
Appeal to emotion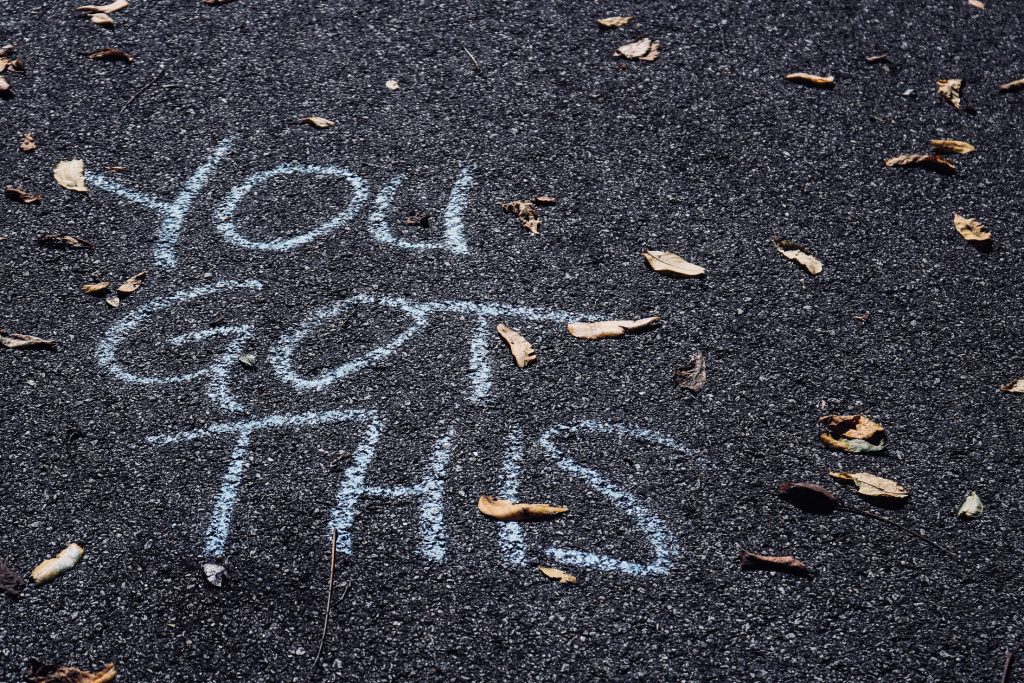 Photo by sydney Rae on Unsplash
Users like and trust sites that give off a human touch, and don't feel robotic. With this in mind, you should consider invoking human feelings throughout your design and content.
Studies show that most purchasing decisions are based on human emotions, and people pass on those emotions to others. So you need to show users how others feel when using your service or product with great storytelling.
More importantly, use social proof throughout your website. Include lots of impressive images of real people with happy, satisfied facial expressions.
This is predominantly a visual element. Visuals convey emotions and add credibility (and they "tell a thousand words").
Consider using video testimonials from your customers to convince new users to get your product or service. With this, you will make your brand more human by putting a face to it. Prospects also trust the word of other buyers more than they trust yours.
Besides testimonials, you could shoot educational videos, a demonstration on how to use your product (emphasizing its benefits), or a short guide how to use your site (to make the customer journey even simpler).
Just remember that you're building this site for people, and make it appeal to humans first.
Check your performance with metrics
User experience is subjective by nature. So how can we know whether a website offers a good user experience?
The key is to measure UX with the right metrics. This is a powerful way to know whether your strategy is working or not.
"Ease of site use" has been the focus of UX analytics so far, but UX is more than that. It's about the variations of people's interactions, the way they feel about an experience, and the actions they expect to take.
Although it's impossible to narrow down the analytics you track to few simple metrics, for a comprehensive understanding you should follow a three-step process:
Goals: Define your goal
Signals: identify patterns which point toward success
Metrics: build a metric to track the patterns.
All in all, a set of one-size-fits-all UX metrics does not exist. It all comes down to testing. Which is also tricky, because conversion rate change could be caused by a change in the design, a promotion, or even something a competitor did.
Every product or service is developed with a different target group in mind and for a different purpose. Therefore, pay attention to how your users interact with your site, measure the most important events in your buyer's journey, and determine the areas in which you need improvement, as these are the best ways to achieve positive UX.
Handy tips and best practices
There are dozens of best practices for conversion optimization. These methods often come from widespread trends confirmed by many experiments, and they feature what typically and normally works.
Some are sacred such as removing distracting sliders, shortening content, or even making buttons bigger for better visibility.
However, just because it usually works for most people, doesn't automatically mean that it'll work for you. It's always going to depend on your positioning, price, product selection, marketing, target groups, and seasonality.
A good example of failed best practice is the test conducted by WiderFunnel. This showed that the use of trust seals has decreased conversions close to 1.6% because of the over-emphasis on security that can trigger anxiety.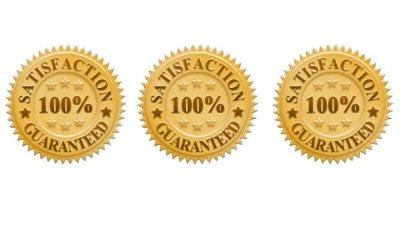 Before this, trust seals were seen as a key component of a check-out flow, because it was thought they boost the authority of a page. So it pays to run these tests.
Here are a few UX best practices for business websites.
Encourage scrolling
The 'above-the-fold' space is where you should capture the attention of your readers, and it defines whether they're going to stay, or leave your website. But it's usually not the best place for your CTA (call-to-action).
What's behind the scrolling also counts. You can use compelling content or visual cues such as top half of an image, or downward pointing arrows.
Always keep in mind – you should be guiding the user towards the CTA button, but not before they're ready and have found out all they need to know about the product.
Have great copy
Always introduce your offer/product concisely and clearly, so that it's easy to understand without having to take a second look.
With dense and complicated copy, users will mostly shy away from wanting to know more about what you're talking about.
Think about form length
There are plenty of studies that show short forms have a better conversion, but that they can also lead to poor quality leads. Form length, like everything else, relies on context.
For instance, social media and newsletter sign-up forms should be short, while forms for insurance customers should be longer as they require more data.
The bigger point is not to be too scared about using longer forms, as long as you have good reason. People will go to greater lengths to get a product or service they really need or want, and that involves filling a form. If your product or service is beneficial enough, people are more likely fill that form.
However, this doesn't mean your form shouldn't be optimized and the process of filling the form made interesting and/or comfortable for users on all devices.
As a general rule, don't get too bogged down in applying standard optimization rules for your site. Best practices and conversion optimization tips only have restricted value, and should constantly be tested for your particular industry, geography, customers, product and site context.
Sum & substance
Once you realize that there aren't tips and best practices suitable for everyone or every purpose, you will be able to try your own thing. Remember to test your site with purpose, and make changes that are best for your site's user experience.
Ultimately, nothing can replace your deep understanding and knowledge of your users and precise testing of their behaviour, not even the most broadly adhered-to best practices.
Today, websites are scattered all over, and each, more or less, follows the same established path. There are only a few that strive for more.
So be innovative. Give people what they want, in the way they want it. Take care of their needs, and in return, they will take care of yours.