One really awesome thing about media monitoring is that it works in real time.
So that means if you have a monitoring alert set up for a keyword and someone mentions it online, you'll find out right away.
But what if you don't already have an alert set up?
Because tools are only as good as the people using them, and I know I'm not the only one around here that procrastinates.
So a monitoring tool that works in real time becomes a little less helpful if you don't work in real time, too.
Unless…unless…
Unless your monitoring tool borrows a feature or two from the Delorean.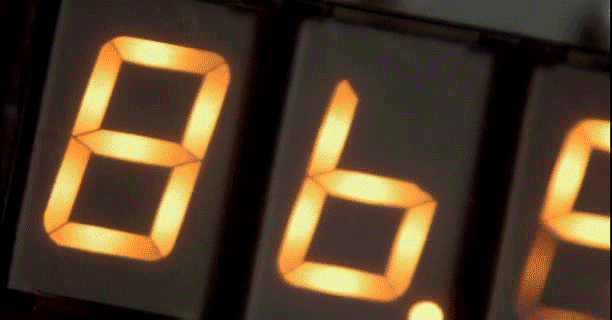 And starting today, that's what Mention does.
That's right, your alerts can now go back time!
Introducing historical data for your alerts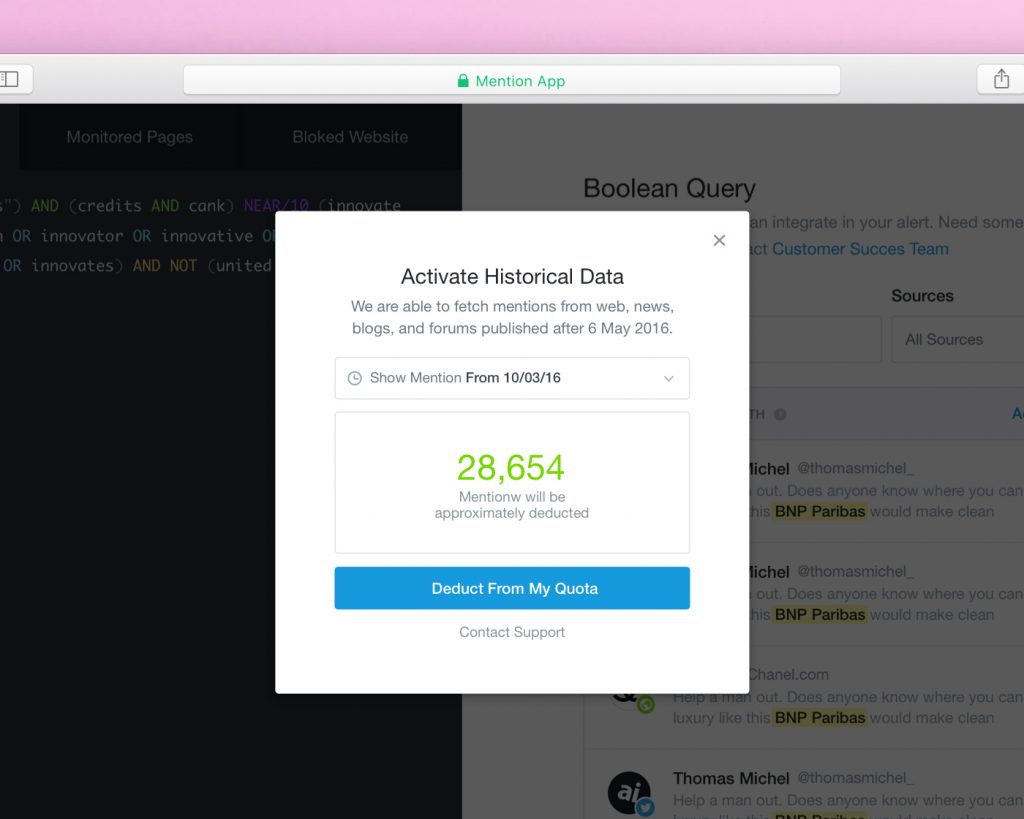 One thing we've heard from you and other customers – over and over again – is that you'd like to see data from before your alert was created.
And you're right, there are so many times this would come in handy.
Our Historical Data feature enables you to go back up to two years to collect mentions related to the topic you are interested in.
Let's take a look at why some of our best customers are excited about bringing data history to their alerts:
Agency prospecting
Take a PR agency pitching a new client, for example.
If you're researching a prospective client, you need to pull together all the content about them that's already out there – the news articles, website content, etc. – to get a snapshot of the client's "life before your agency."
But you obviously weren't monitoring the prospect until they became a prospect.
In the past, you would have to hunch over your computer for hours, manually searching for their past coverage. That sucks!
It would be way easier to just set up an alert for them, check "activate data history" during the alert setup, and watch the old news roll into your dashboard.
New client onboarding
Once you've researched a prospective client, I assume you go on to knock their socks off, completely dazzle them with your ideas and strategies, and bring them on as a new client. Right?
But once that happens, the research really begins.
You need to take much more detailed stock of what their last agency or in-house team was doing before.
Pulling past mentions into your new alert for your client's brand will be essential to determine what they've given you to work with. Those mentions are the "before" pictures, and your strategies will introduce the "after."
Crisis management & analysis
Media monitoring is so excellent for crisis management. But once again, that's assuming you're already monitoring whatever the crisis is about. That may not always be the case.
If a crisis about your brand or a client's brand springs up around a keyword you're not already monitoring, you're unfortunately a step behind dealing with the fallout.
The first step for any crisis you weren't able to catch immediately should be creating an alert that will catch the damaging conversation. Look for any important past comments that need to be dealt with, or that could be shaping the narrative of the crisis.
How to add historical data to your alerts
Ready to get started? Here's how to turn the new feature on in your Mention dashboard.
First of all, you need to get your plan straight. Historical data is available as an optional add-on to users on Company plans, for any Boolean alert.
When creating your alert and entering your Boolean search query, there will be a toggle to activate the alert's data history. The first time you select this, you'll be able to contact a customer success rep to activate the add-on.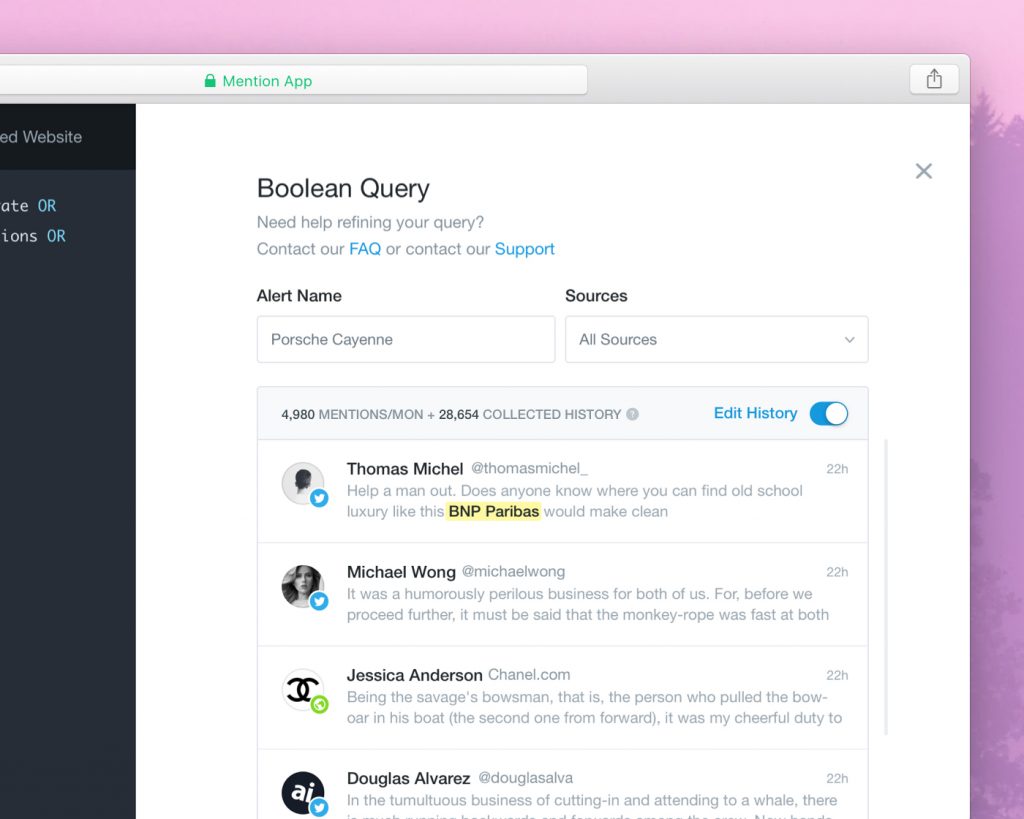 Once the feature is activated in your account, toggling the feature will allow you to bring in historical data right away.
And before pulling all the mentions into your account, you'll be able to preview how they'll impact your monthly mention quota before bringing it all in. If there are more mentions than your account has room to bring in, you'll be able to work with your customer success coach to adjust your plan.
After that, just finish setting up the alert as usual. When it starts bringing in data, it will also retrieve all the mentions from the past two years.
And that's all! Consider Mention your new personal time machine for your brand, your clients, or your industry.