More than ever before, today's companies need to use multiple software tools to get their work done. Even within specific and dedicated teams like social media, sales, business development, or support teams, several tools are used at the same time, sometimes making it hard to deal with connections between these tools.
At Mention, from the first day we set out to build the best media monitoring app, our users asked for integrations with other popular services. This is the reason why we built our API for any developer to leverage our technology at its full potential.
Today, we're happy to announce that we're going one step further, allowing even non developers to create connections between mention and over 250 of the most popular apps. This is made possible thanks to Zapier, in their mission to automate the web.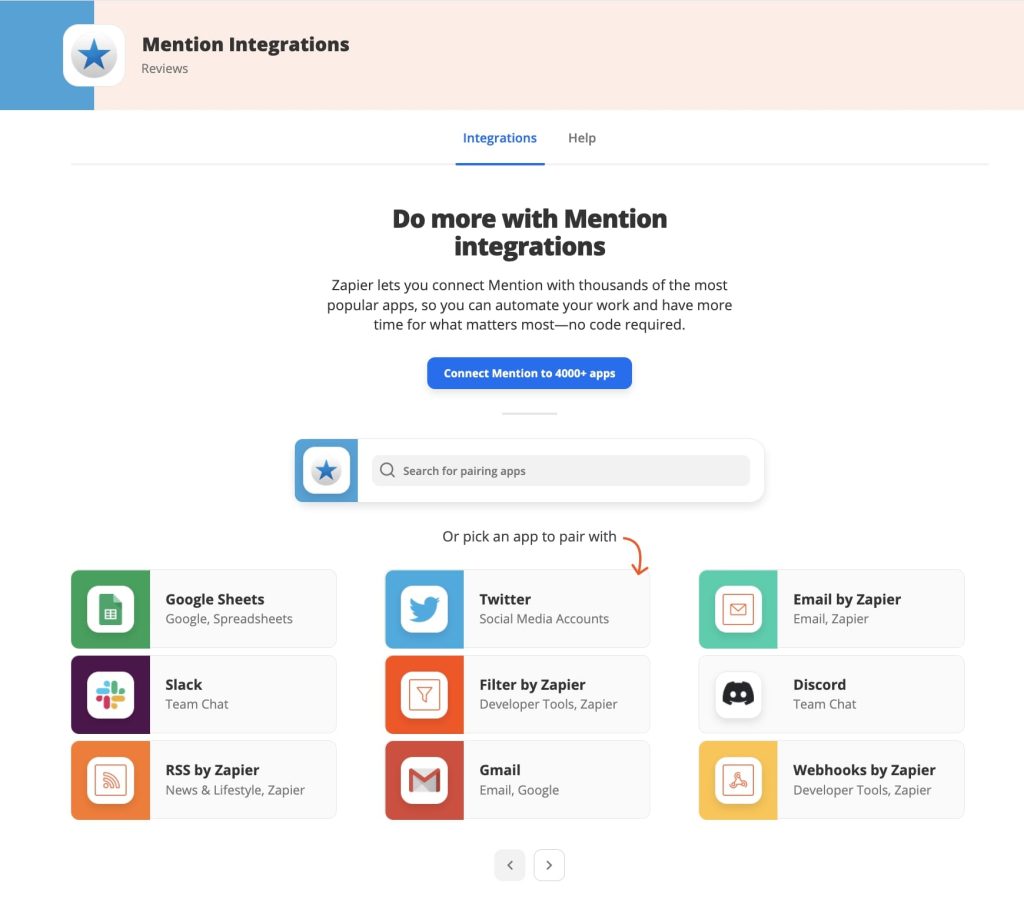 It's as easy as setting up a connection between Mention and any service on Zapier here. Once it's done, everything will be processed automatically in the background without having to do any manual actions.
The potential is almost limitless, but we've already discovered some of our favorite zaps at Mention HQ.
#1 Create a Zendesk ticket for every mention favorited in the app to enable your social media team to automate reporting to the support team.
#2 Publish your favorite mentions in your Slack team room for everyone to keep customer centric.
#3 Create a Salesforce opportunity for your favorite mentions for lead generation.
The cool thing is that it works not only for the alerts on your company's name, but also for alerts on your competitor's brand, or on your market.
Feel free to create alerts and tell us if you come up with other useful combinations. We're discovering new ones every day!