Building brand awareness is one of your top priorities when managing an eCommerce site. It is essential because getting your company's name out there helps your business expand its reach and convince more people to visit your website and turn into loyal customers.
You might have tried several ways to try and make your brand more well-known. You might have attempted promoting your business and products on social media, running contests and giveaways for your followers and customers, or starting a referral program for your existing clients.
Although all these strategies can boost your brand awareness, it also matters how people know about your business. To entice prospective customers to support your brand, they need to hear and learn good things about you instead of knowing about your business through negative publicity. Otherwise, your brand might be well-known, but you won't have any loyal customers who are dedicated to supporting your business. This is where online reputation management becomes essential.
In this article, we'll be discussing the basics of online reputation management, including its definition and main benefits. You'll also get to learn some helpful tips on how to effectively manage your business's online reputation.
Table of Contents:
What is Online Reputation?
Online reputation is the way people perceive your business when they search for it online. It can be about your business as a whole, an employee, a product, a service, or any other aspect of your business.
It is influenced by the type of content that appears on search engine results pages (SERPs), such as online news, reviews, blog posts, articles, and social media posts. Your eCommerce site's online reputation is also affected by the content you post online, your interactions with your target audience, activity on social media platforms, and other things you do online as a company.
What is Online Reputation Management?
Online reputation management is the process of controlling how your business is perceived online. It is about taking proactive and reactive measures to ensure that the search results for your eCommerce store paint a positive picture of your brand.
Online reputation management strategies can help you build and maintain a good online reputation, as well as improve or repair a damaged one. By managing your company's online presence, you can make sure that potential and existing customers see the best version of your eCommerce brand.
Why is Online Reputation Management Important for eCommerce Sites?
Having a good online reputation is essential for businesses in the eCommerce industry, as it can make or break your success. Here are some of the reasons online reputation management should be a priority for eCommerce businesses:
1. It Can Help You Attract More Customers
A good online reputation can help you attract more customers to your eCommerce website. This is possible because people are more likely to buy products and services from businesses that have positive online reputations. In fact, one study found that 19% of customers start supporting a brand after reading positive reviews about a product.
If your eCommerce store has a bad reputation, on the other hand, it will be harder to convince people to buy from you. Prospective customers won't trust your brand after reading negative reviews about your company or products. This is why it's important to take measures to improve or repair your online reputation if it's not in a good place.
2. It Can Help You Get Better Search Engine Rankings
Your eCommerce site's online reputation can also affect your search engine rankings. If you have a good reputation, your eCommerce site is more likely to rank higher on search engine results pages (SERPs). This is because Google and other search engines consider online reputation when determining how to rank websites in their results.
Having positive reviews about your brand will also cause more people to visit your site and learn more about your business. This naturally increases your web traffic and can further improve your SERP rankings.
3. It Can Help You Build Trust and Credibility
A good online reputation can help you build trust and credibility with potential and existing customers. When people see that your eCommerce store has a good reputation, they'll be more likely to trust you and do business with you. Even if you have several competitors who offer similar products as you do, you can beat them easily when you have a high online reputation.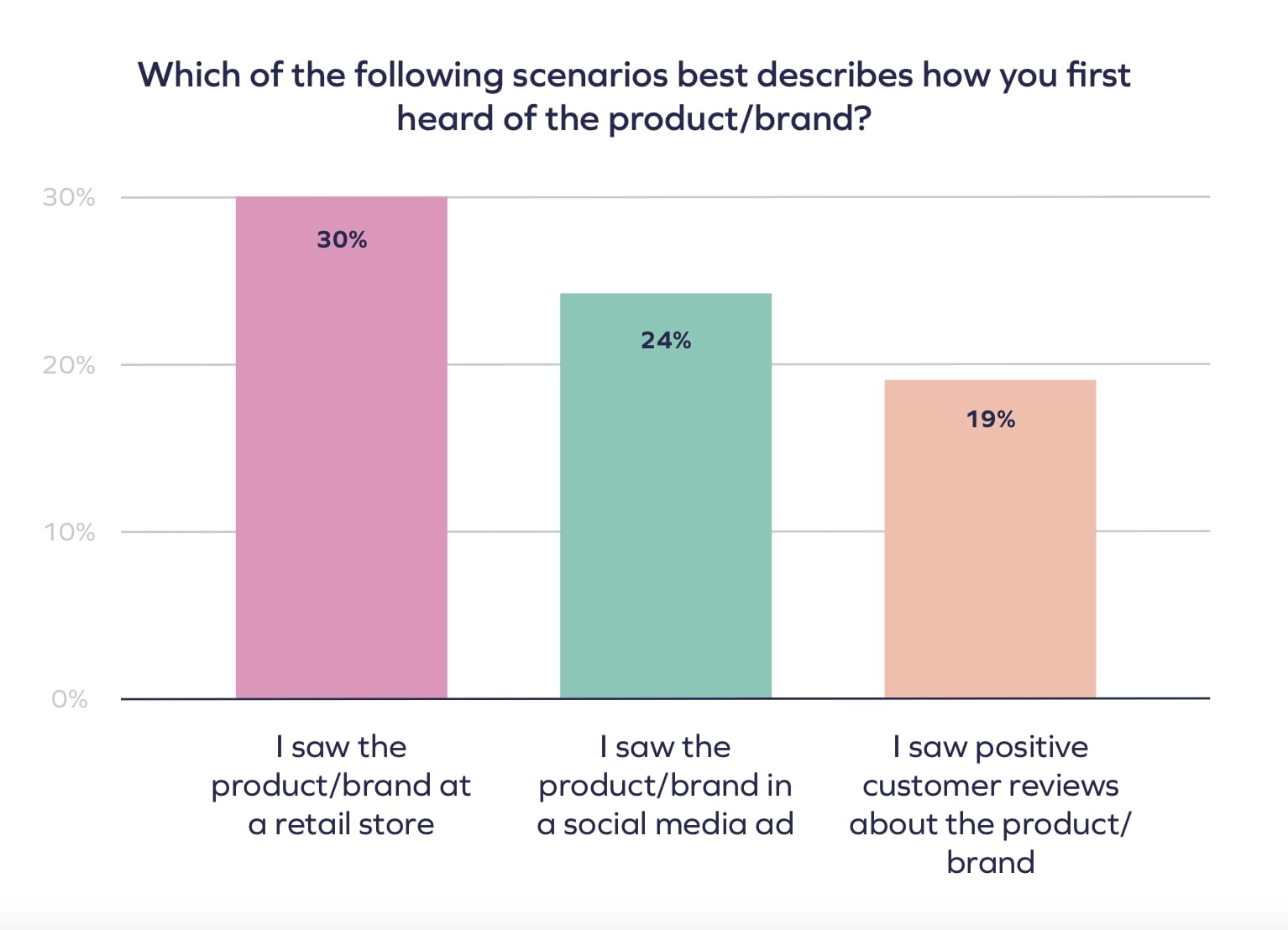 4. It Can Help You Protect Your Brand
An online reputation management strategy can also help you protect your eCommerce brand from negative publicity. If you're proactive about managing your online reputation, you'll be better equipped to deal with any negative press that comes your way.
This is because you'll already have a positive reputation to offset any negative publicity. Online reputation management also allows you to actively deny and remove any false accusations that can negatively affect your brand.
5. It Can Help You Save Money
Effectively managing your online reputation can also help you save money in the long run. This is because ORM can help you avoid or resolve issues that could cost your eCommerce business money, such as customer complaints, negative reviews, and legal problems.
You'll also get free marketing from your loyal customers through word-of-mouth when you have a great online reputation. This can save you a lot of money that you would've otherwise spent on marketing and advertising.
Tips for Managing Your eCommerce Site's Online Reputation
Now that we've discussed the importance of online reputation management for eCommerce businesses, let's take a look at some tips on how to manage your company's online reputation:
Create Quality Content
One of the most important things you need to do when managing your eCommerce site's online reputation is to create quality content. This means posting valuable content on your website and social media accounts that your customers will appreciate. Establishing your company as a credible source in your industry can help you improve your brand's reputation.
Additionally, adding optimized content to your product listings will help you rank high on SERPs. It will also help customers avoid any misunderstandings regarding your product, which allows you to prevent receiving unnecessary customer claims, negative reviews, and returns caused by unclear descriptions.
Monitor Your Reputation
You can't manage your online reputation effectively if you don't know how your brand's reputation is doing. To create an efficient online reputation management strategy, you first need to monitor your company's online reputation.
You can achieve this by setting up profiles on different review sites, such as Google My Business, Yelp, and Yellowpages. Doing so will allow you to interact with reviewers on these sites and immediately respond to their feedback.
Setting up Google Alerts for your eCommerce site will also allow you to monitor your online reputation. This is possible because this tool sends you an email notification whenever your brand is mentioned online.
You also need to monitor your social media profiles to see how well your brand's reputation is doing. Doing so will allow you to see if someone tags or talks about your company in real-time. Then, you can instantly engage with the user to thank them for their positive feedback or address their concern before it goes viral.
Provide Customers With an Avenue to Leave Their Reviews
Reviews are important for managing your eCommerce site's online reputation because they provide you with an overview of how well you're doing. So, to gather more information about your company's online reputation, you need to get reviews from your customers.
To do this, you can take advantage of eCommerce website creation services and ask your provider to add plugins that will allow customers to leave reviews on your products and website. There are various plugins you can use for different eCommerce platforms like Shopify and WooCommerce.
Once your website is all set up, you can begin asking your customers for reviews. Don't hesitate to reach out to your customers via SMS or email because statistics have shown that 70% of customers will leave a review when you ask them to do so.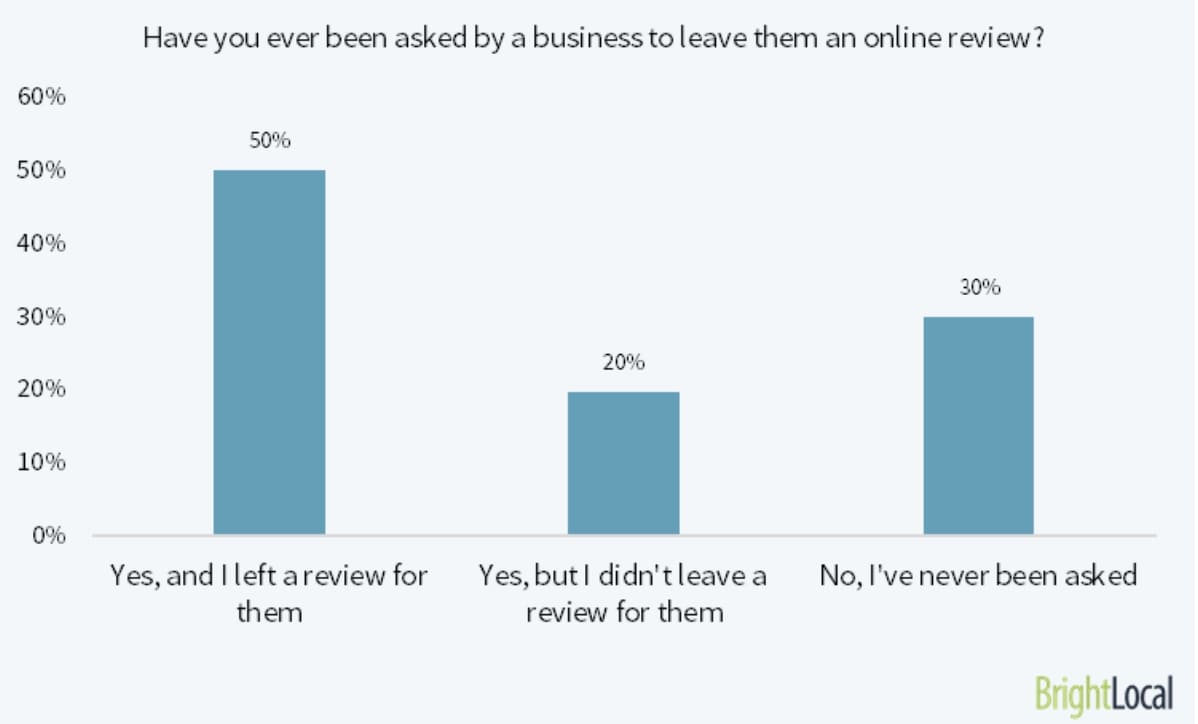 However, you shouldn't ask your customers to rate your products before they even get the chance to try them. Give them at most two weeks to familiarize themselves with the product before asking their opinion about it.
Then, to convince more customers to leave a review on your website, you can provide them with incentives. Tell your customers that they will receive special discounts or exclusive offers when they leave a review.
Respond to Positive Reviews
Online reputation management isn't only about handling negative reviews about your eCommerce site. It's also about responding to positive reviews and showing your customers that you appreciate their feedback.
When you receive a positive review, take the time to show your gratitude by sending a personal response. You can even go the extra mile by sending a handwritten thank-you note or a small gift to show how thankful you are.
Positive reviews can also be used as social proof to convince other potential customers to do business with you, so don't hesitate to highlight them on your website. When other people see that your eCommerce site has received positive reviews, they'll be more likely to trust your brand and make a purchase.
Handle Negative Reviews Gracefully
While it's great to receive positive reviews, there will be times when you'll inevitably receive negative feedback. It's important to remember that negative reviews are not the end of the world. In fact, they can actually be used to improve your eCommerce site.
When you receive a negative review, take a deep breath and try to remain calm. Then, take the time to understand why the customer is unhappy with your product or service.
After that, reach out to the customer and try to resolve the issue. Make sure to phrase your reply politely and use constructive language. You must also apologize for their negative experience and offer help to improve it.
It's also important to take the time to respond to negative reviews publicly. This shows other potential customers that you're willing to take responsibility for your mistakes and that you're committed to providing excellent customer service.
To do this, you can send out press releases addressing the negative feedback and false criticisms you've received. You can also ask review sites to remove any biased negative reviews about your website and provide them with sufficient evidence. Keep in mind that you can always seek legal action if the false information about your brand is damaging your reputation.
Advertise and Promote
Managing your brand's online reputation still involves the advertisement and promotion of your products. So, don't forget to provide your target audience with products that can address their unique concerns.
Make sure to highlight your best-selling products on your website and your social media accounts. You can also create promotional videos and post them on YouTube or Instagram.
Additionally, you can take advantage of paid advertising to reach a wider audience. Paid ads can be in the form of display ads, search engine ads, or social media ads. Just make sure to target your ads to people who are likely to be interested in your products.
If you feel like managing your brand's online reputation while marketing your products is too challenging, you can always automate your eCommerce site's marketing strategy. There is technology available nowadays that can help you promote your products to your prospective customers easily.
Harness the Power of Social Media
Social media is a powerful tool that can be used to improve your online reputation. Platforms like Twitter and Facebook give you the opportunity to connect with your target audience and build relationships with them.
Different social media platforms also allow you to target various groups of audiences. So, no matter who your target audience is, you'll be able to find them on social media. Most of the social media platforms today also provide businesses with valuable insights on their audience. So, when a business can tap into the news feeds of users from down the street or across the world, having the capability to collect and analyze this data can further improve one's digital marketing efforts.
For instance, Facebook's Audience Insights tool allows businesses to see detailed information about their target audience, such as demographics, interests, and even purchase behavior. This information is incredibly valuable for businesses, as it helps them create content that is relevant and engaging to their target audience.
In case you want to learn a little bit more about how it is used today, here's an overview of social media marketing by Greg Gifford via Semrush Academy:
When using social media to manage your eCommerce site's reputation, make sure to post high-quality content that can help improve your brand's image. You can also work with influencers who can promote your brand and vouch for your products.
Be Consistent With Your Branding
It's important to be consistent with your branding across all channels. This means using the same logo, color scheme, and tagline on your website, social media accounts, and even in your email signature.
Consistency will help solidify your brand identity and make it easier for people to recognize your eCommerce site. It will also make it easier for you to build trust with your target audience.
The Bottomline
Managing your eCommerce site's online reputation is an essential thing to do if you want to succeed in the digital world. This strategy can make or break your brand's image, so make sure to invest time and resources in it.
Although managing your online reputation might seem challenging, the tips listed above should give you a rough idea of how to strategize. Just remember to be patient and consistent with your efforts, and you'll see results in no time.