When buying anything online or offline, one of the first things that we're conditioned to do is to search online and find reviews about that particular item.
If what we're looking for has favorable reviews, then we wouldn't bat an eye and immediately initiate a purchase. But if there were only a couple of negative reviews, then we wouldn't be interested in making a purchase, at least from that specific vendor.
According to eMarketer, US retailers are projected to spend approximately $35.48 billion on digital ads in 2021.
According to Salesforce, approximately 80% of customers say that the experiences companies can provide are as important as its services and products.
62% of customers expect personalized offers or discounts based on past purchases.
Measuring the Return On Investment of customer reviews is a bit challenging, which begs the question of whether customer reviews are worth adding to your marketing strategy in 2022.
Let's see how you can start measuring the ROI on customer reviews.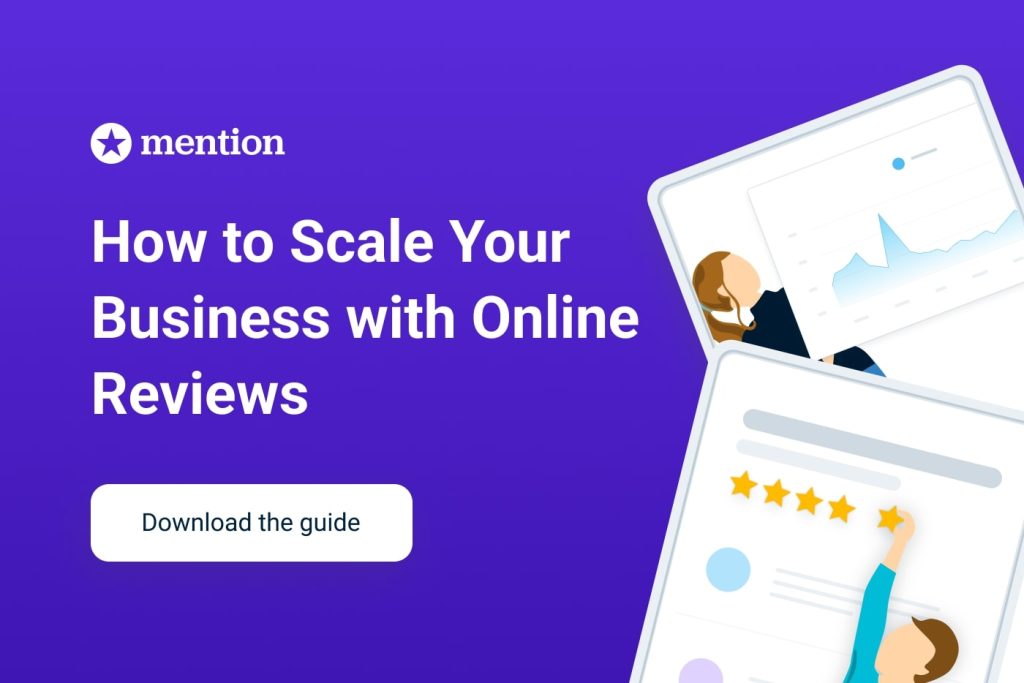 Table of Contents:
Determine your losses from bad reviews.
Before you start massively investing in a marketing campaign that solely focuses on enticing your customer base to leave reviews, you might want to take a step back.
Bad reviews are unavoidable, and even the best of businesses can face challenges that ultimately translate to a poor customer experience. If there are genuine issues with your business or website, then you should probably resolve those issues first.
Remember the 2021 Pepsi Ad? Yes, the one with Kendall Jenner. It received severe backlash as it trivialized a complex social issue. The production costs and the media buy for running the ad, as well as Kendall's fee, is estimated to be around a hundred million alone, but the brand damage is far more severe.
According to a study by Moz, if a business has just one bad review, they can lose up to 22% of customers who were actually considering buying from them.
With this statistic in mind, it's safe to say that any negative reviews you end up getting will significantly impact your positive reviews.
Even if your store has a hundred positive reviews and only ten negative reviews, people are still going to pay more attention to the ten bad reviews.
Estimate the cost of getting reviews.
There is a cost associated with getting the customers to behave the way you want them to. Leaving a review is an added step that not many customers will take unless they are incentivized to do so.
Giving a discount for leaving a review is one way to do things. Another way is to provide such outstanding service that customers become bound by their convictions to leave an amazing review.
nChannel says that 25% of shoppers in the US consult social media before purchasing a gift for family and friends.
When you have ironed out any chinks in your business that would have led to bad reviews, you can start pushing for your customers to leave reviews.
Calculate the cost it would take to acquire new customers, remarketing, and incentivize the customers to figure out how much you're going to have to spend to get genuine reviews.
Find the number of leads you'll get from reviews.
Once you begin running your review-centered campaign, you can start to set a baseline of how many leads you are able to generate from your marketing campaigns.
According to Kinsta, 74% of consumers are reliant on their social networks to make buying decisions.
While having a huge number of leads is great, if they are not converting and becoming customers, then you might want to revisit your targeting strategy.
If you are able to draw a directly proportional relationship between the number of reviews and the number of leads, then you should be good to go. But if you aren't able to make such a clear distinction early on, it might make sense to put reviews on the back burner and focus on something else like better ad content or engaging copy.
Figure out the conversion rate for those leads.
Conversion rate matters in any marketing strategy as it gives you an idea of how much effort, time, and resources you will need to put in to convert a lead into a customer.
According to Invesp, a meager 2.86% of all eCommerce site visits lead to a purchase.
To find out the conversion rate for your customer review leads, you will need to divide the number of converted leads by the number of total leads.
It can be challenging to isolate these leads, but Facebook and Google both provide in-depth insights and will help streamline your calculations a great bit.
Have a decent idea of how much these leads will spend.
Knowing how much a lead is going to spend will help you map out a lot of things more efficiently.
You will be able to better estimate the resource allocation on a particular marketing method as well as the viability to continue pursuing it in the future.

According to Marketing Land, conversion rates are three times greater for mobile apps than mobile websites. So, choosing the right medium to encourage reviews will lead to better conversions.

Gathering data on how much your website visitors should give you an idea of how well your marketing strategy is performing. You will need to determine how much a visitor spends per visit on your website.
Estimates on the revenue you generate through customer reviews will help you make a decision if you are pressed to conserve resources or are burdened to bring results in a short span of time.
In those cases, it might be best to choose another method like PPC that might be a little costly, but when done right, has the potential to bring qualified leads.
And it doesn't just have to be customer reviews on your website. You can choose to showcase these reviews on social media or as testimonials right on the homepage of your website.
Are customer reviews worth adding to your marketing strategy in 2022?
The worth of any marketing method is ultimately determined by the value it brings to the business.
Value isn't only limited to the financial gain that a business might have, it can also be the process of growing its audience, improving its presence in your industry, etc. are all valuable things for a business.
According to KPMG, the number one reason why people shop online is that they are able to do so at any time of the day. Online businesses have the ability to cash in on such customer behaviors better than businesses that have yet to join the digital world.
Customer reviews help give credibility to any business. Credibility, in turn, helps businesses generate more revenue and allow the business to gain a competitive edge.
Think about how consumers decide between financial services like banks or cryptocurrency exchanges, for example. Most consumers look for reviews from two primary sources when making their decision: topical authorities comparing multiple services side-by-side (like this one) and other consumer reviews through platforms like TrustPilot and the App Store.
If your brand isn't represented in either, though, consumers will likely overlook you and opt for one of your competitors instead.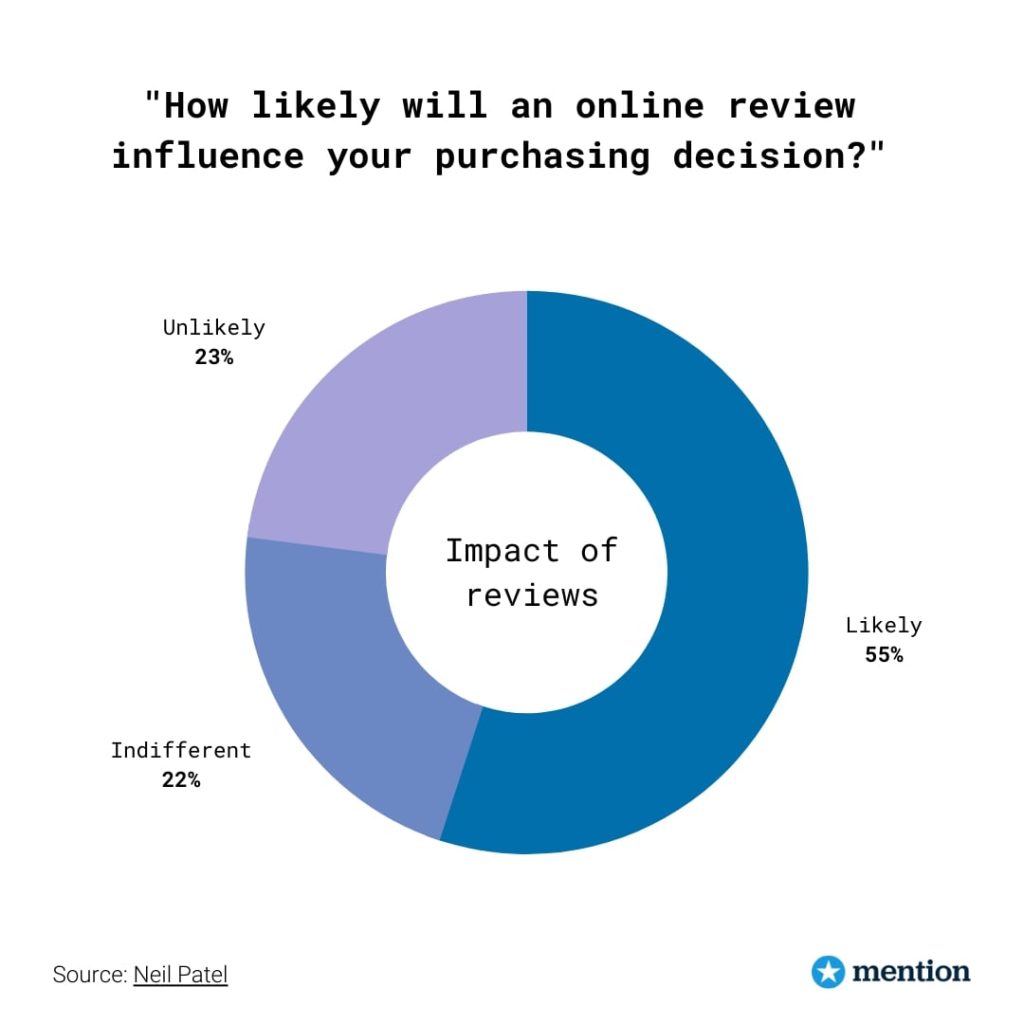 Even if your competitors are allegedly using fake reviews and getting a whole bunch of them, taking the time to cultivate meaningful experiences for your audience will pay off. Not only will you have real reviews to boost your sales pipeline, but you will also have a loyal audience as well.
Here are some of the benefits that brands can get if they are able to incorporate customer reviews into their marketing strategy:
Association
People in sales usually try to form an association with the party they are trying to get on board. This means that they will find ways to become relatable to the other party and show that what they are pitching is definitely worthwhile.
According to Disruptive Advertising, with an average cart abandonment rate of approximately 70%, eCommerce websites are estimated to miss out on a total of $3 billion a year.
Including reviews in your marketing strategy do the same depending on the kind of reviews you are getting.
Nike is well known in the marketing industry for creating some of the most touching and empowering ads ever. Ads from Nike always make sure that they associate with their customers or form a connection with them. This helps increase engagement and ultimately gives a much-needed boost to the business.
If you are getting a lot of reviews about how your products or services were able to address a long-standing problem or helped someone reach their goals, other people reading these reviews might be inclined to learn a bit more about your offerings.
Sure, you can't expect people to make a purchase right after reading a review. But reviews in tandem with different touchpoints can make a difference towards your bottom line as a business.
Branding
In the very beginning, a brand solely relying on word-of-mouth marketing might have a humble start.
But as the business grows and you're able to tap into different communities while exploring multiple marketing techniques, then you will be able to really start to see the benefit of putting in all that effort.
Companies like the Dollar Shave Club have been able to make a truly remarkable brand. Their viral video was able to resonate with their audience. This coupled with their high-quality products, made for a story that everyone wanted to share with other people.
Reviews – as a cornerstone of user-generated content, are one way that a brand is able to spread the value they bring to their customers.
These days, if you were to make a purchase, you would ask a friend or someone close to you what they thought about a certain product. Another thing that you would do is to check what people have to say about that product online.
Hiding something in today's world is not easy, to say the least.
According to UPS, a total of 55% of online shoppers tell their friends and family when they are not satisfied with a product or company.
If your product has any shortcomings, your target audience will let you know in the reviews. Good reviews might not bring you any joy, but a bad review can certainly impact your brand negatively.
Reviews can act as a channel to spread the word about your products or services. You never really know what piece of content can go viral and if it ultimately happens to be a review, you would want it to be nothing but praise about your brand.
Transparency
Maintaining transparency can be a challenge for businesses. Some businesses might be of the opinion that bad publicity will put the reputation of the business at stake and lead to unwanted hassle.
In a study by TINYpulse, employees showed that company transparency was the most prioritized factor in categorizing their workplace happiness.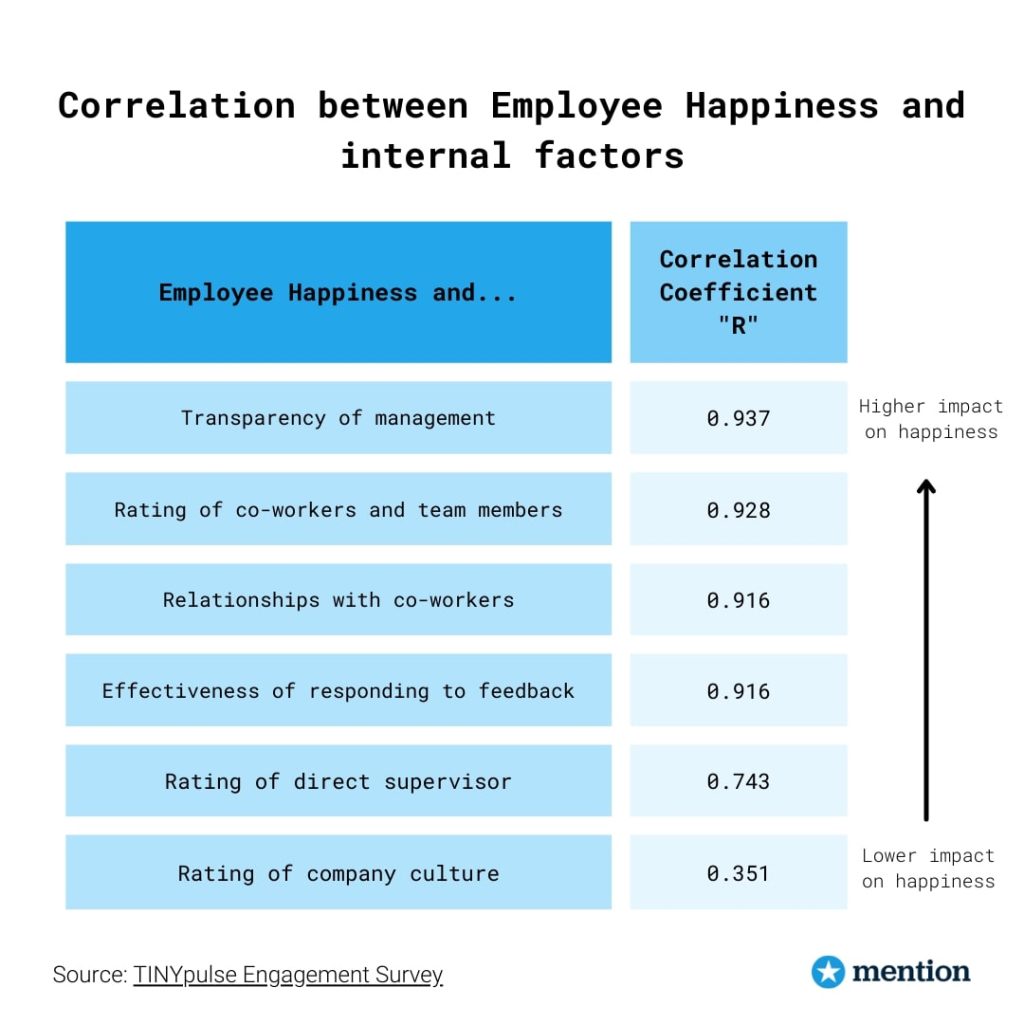 One of the biggest power moves in terms of transparency done by any company has to be the will to show how much they are paying their employees. Buffer has displayed a list of salaries across their organization that shows just how much money an employee makes on their website.
This openness has given Buffer a lot of points. Not only do customers know that the company they are supporting with their business is paying their employees fairly, but employees are also able to know how much their peers are making.
But it's ultimately best if you allow people to leave whatever reviews they want.
If your audience ends up leaving a great review, then good.
But if they left a bad review, it gives you a chance to not only go out of your way to help someone, but it also helps you understand what went wrong and how you can prevent it from happening again. Being able to listen to and utilize customer feedback is crucial to improving your product.
Your marketing strategy can also benefit from this transparency if you're able to play your cards right. Out-of-the-box content and high engagement levels are up for grabs if you are able to capitalize on the transparency that your business gets from reviews.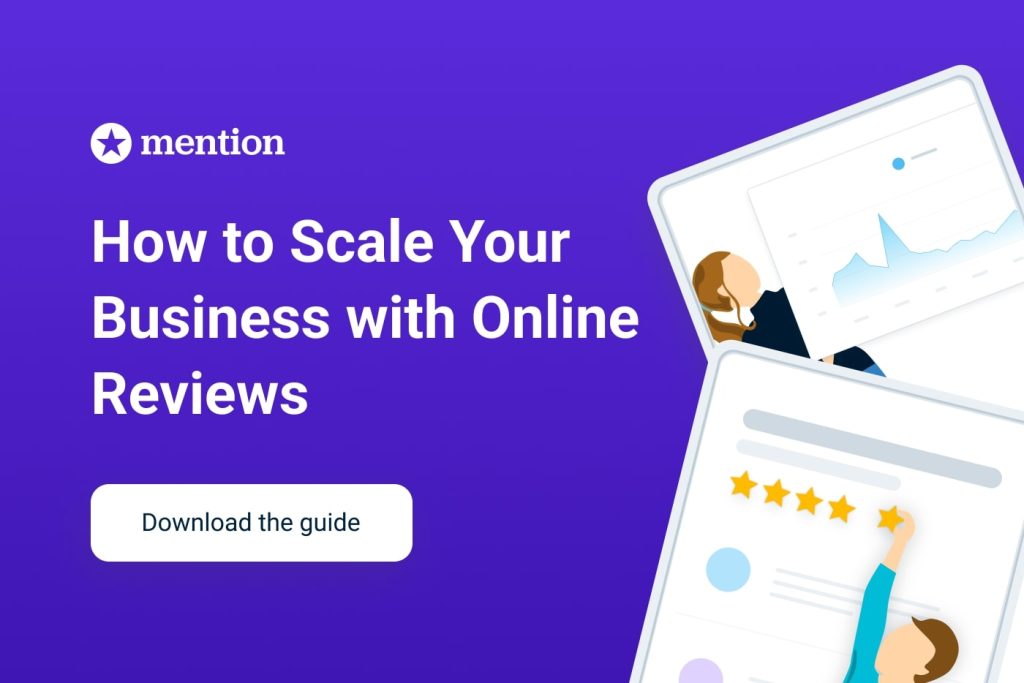 Conclusion
Customer reviews will continue to matter well into the foreseeable future.
Good customer reviews help to give credibility to your offerings, while negative reviews show a potential customer that your business is as transparent as it can get.
Measuring the ROI from customer reviews is challenging as the path customers take when making a purchase is not linear. There is room for several touchpoints before a customer makes their end decision.
To that end, not investing and encouraging your existing users to leave reviews would be a missed opportunity. Test out different options and see what works best for your business.