Quality SEO services are usually expensive and hard to find, since they require time commitment and technical expertise. For those who are new in SEO, it's hard to understand how much effort it takes to get real results.
This can be frustrating.
Fortunately, SEO automation tools can help you in your journey to the top of the SERP (search engine results page), and save you time and money. They also let you avoid monotonous and mentally-strenuous SEO tasks like rank tracking, backlinks analysis, and competitor monitoring.
Ready to see for yourself? Let's dive in.
SE Ranking is a great tool that helps automate routine SEO tasks like backlink monitoring, keyword research, rankings supervision, website analysis and more. Users get insights into their competitors' strategies and create a blueprint on how to improve website ranking with minimum investments.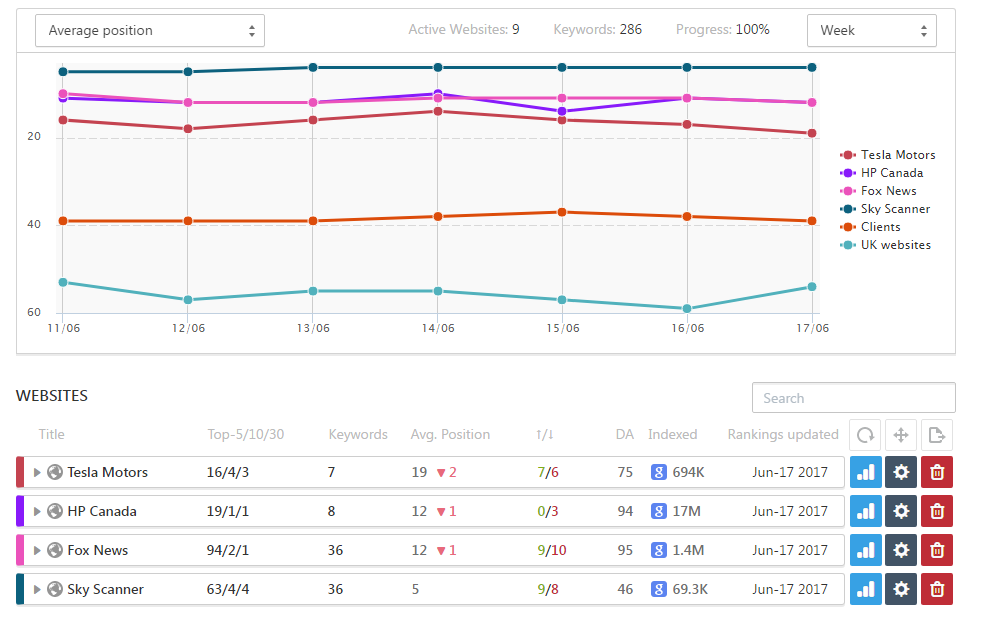 Since this is an all-inclusive SEO software, you don't need to purchase any additional tools. You'll get all your SEO tasks done within the same user-friendly interface and on the same platform. SE Ranking provides a very deep analysis of the quantity and quality of the backlinks connected to your website and the backlinks of your competitors. If you need help devising your marketing strategy, SE Ranking is the tool to go with.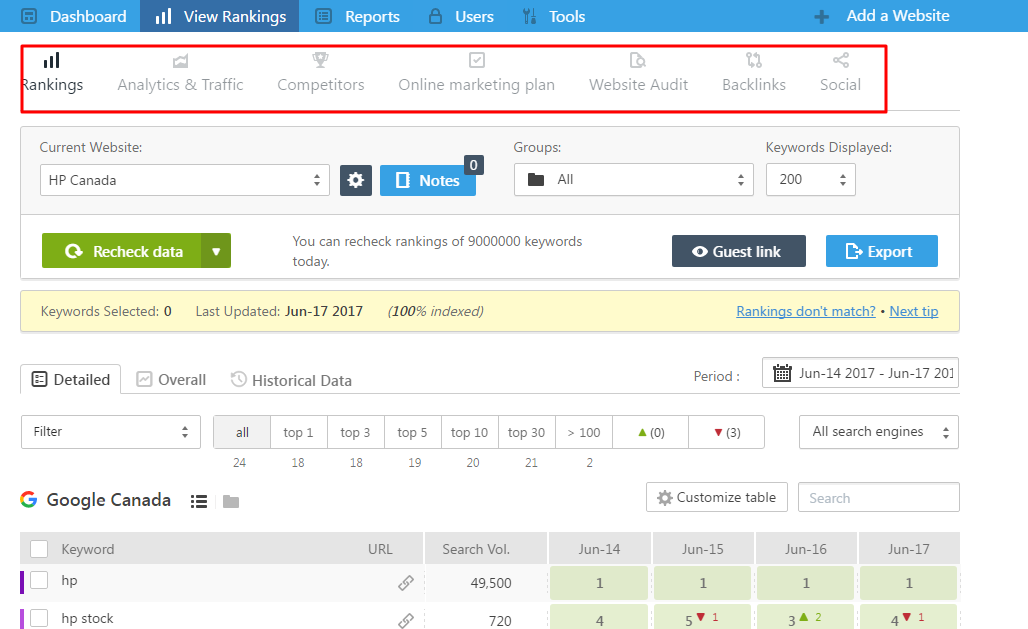 Check out this blog post to learn more about the best ways to earn quality backlinks.
A1QA is a test automation software to help you measure website performance and stability. These factors relate directly to SEO: websites with performance issues get punished in search rankings. So make sure your website works well, and you'll do yourself a massive favor.
The tool provides a huge range of test options, including keyword-driven tests, mobile tests, and cross-browser tests. This gives you comprehensive assurance that your site is up to scratch, working as it should.
Traffic Booster from StoreYa is a great SEO automation service for PPC ads. The tool uses a powerful proprietary algorithm to help elevate its users into the top spot. It's specifically designed for eCommerce companies to analyze the short "application" form that business owners fill in when creating their ads. Traffic Booster defines the target audience of a brand, relevant keywords, and the most effective tactics and channels to serve ads.
Traffic Booster helps companies handle their ad activities, and its algorithm is used to optimize campaigns to reach more sales for the lowest price.
This tool ensures that only the most relevant traffic will be driven to your website, which in turn will push you up SERPs.
RIO SEO is an innovative marketing solution that online brands rely on to win clients. RIO SEO's website optimizer is a saving grace that helps you integrate SEO recommendations and build a search engine-friendly version of your website.
The website optimizer provides a dashboard where you can add pages and content to pages, rewrite URLs and do all necessary things for on-page search engine optimization. It's not cheap, but a perfect tool for large e-commerce enterprises.
YourAmigo is an awesome search engine supplement to your SEO efforts focused on long-tail searches. The tool helps find keywords to create pages based on what its systems are telling about conversion rate and search volume. So if you are searching for an automated solution, this is a good way to automate authority building. YourAmigo is not expensive, and is mostly designed for smaller businesses.
The Horizon of SEO Automation
While SEO automation is not achievable in today's world, there are some promises on the horizon. OverTheTopSEO is a new digital marketing company that helps users continuously optimize on-page SEO activities via thousands of automated A/B tests, to find out what variants will be great to reach high rankings in search.
These few tools are just the beginning. The future of SEO automation is bright, and the industry promises to produce better resources as time goes on.
I don't want to claim that these six tools are the only ones in the game. If you're looking for more options, be sure to check out this article on the 8 essential SEO tools you should be using.