Did you know that marketing and PR professionals working for higher-education institutions face the same challenges regular businesses do.
Not only do schools (private, or public schools) need to build a strong brand, manage their online reputation, interact with their community, but they also need to deal with things like promoting recruitment and PR crises.
In fact, schools have it even harder than the average business as they mostly deal with digital natives.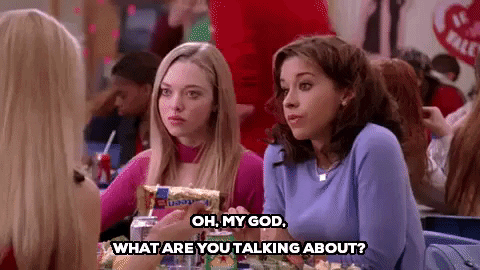 According to a recent study run by MarketingSherpa, 95% of them are active on social media platforms… where information travels incredibly fast.
Fast is great if the information is positive. But misinformation can travel even faster: one rumored tweet can quickly get your school's name trending – and not in a good way.
For this reason, schools have to build a failproof social media strategy.
As the new academic year has just started, students, parents, journalists, deans, teachers, and researchers are creating and sharing content related to their schools, majors, subjects, and more.
Chances are, there will be some mentions of your school.
And when that happens, there are a few key things your need to consider:
Are you aware of these mentions?
Are you on top of every important conversation about your school?
Do you know how your school is perceived on social media?
Are you aware of influential people mentioning your school online?
This is why your school needs to be doing social listening.
And you need to do it now.
Nowadays, educational institutions need to keep track of what is said about it online as much as a company, organization, or brand.
In this blog post, we highlight the importance of leveraging social listening in education and how schools can benefit from it.
"
"
What is social listening?
First, let's make sure we're all on the same page here.
In a nutshell, social listening "shows you what's being said on social media, without you having to go looking".
In other words, it helps brands and organizations:
Identify relevant conversations about them in real-time both on social and traditional online media
Monitor their competitors and benchmark performance
Discover trends before they become mainstream
Analyze and gather insights about their audience
Now, let's look at a few ways of how schools can benefit from it.
1.Hone in on conversations that matter to your school
There may be thousands of daily conversations about your school on social media, and you may have no idea.
Social listening allows you put a ear to these discussions to learn what your audience cares about – providing you with actionable insights.
This includes things like their questions, concerns, and feedback for improvement. But with so many conversations, where do you start listening?
A good place start is by looking at who is talking about you and where the conversations are taking place.
Listen to your campus life
Social listening can provide you with a number of key insights.
The volume and origin of mentions

Simply put, how many times is your school mentioned on social media, and where are these mentions from?
For example, Chester University located in the UK, seems to have a strategy focused on English-speaking countries.
However, a quick analysis shows they are being mentioned in South America, Spain, and Russia – which could be recruitment markets they should explore.
"We track particular issues that are relevant to the University, particular individuals, accommodation issues, businesses that are of interest to the University." —Shai Vure, Digital Marketing Manager, Chester University
Current trends you're associated with
Are there any negative trending topics that could be related to your school? That includes events such as:
"Student fees"
"Admission process"
But also stronger events such as:
"Harassment"
"Epidemics"
or even "school shooting"
Social listening helps you track these before it starts to circulate.
Criteria for choosing a university
Are parents concerned with tuition fees? Are candidates concerned with housing? You can respond to these questions as soon as you're notified.
The overall sentiment your school's brand
How is your school perceived online? An online monitoring tool gives you with a clear view of the tone of conversations mentioning you. Running a sentiment analysis can also tell you about how programs and events you run are perceived.
All in all, listening lets you see the big picture about your school on social media. Not to mention, it's also helpful to identify the influential voices of your community.
Identify and interact with influencers in your community
You don't have time to focus on every single one of your students.
Having said that, your staff may. Ai Addyson-Zhang, Entrepreneurial Social Media Educator, shared valuable best practices on how teachers can use social media to strengthen relationships with their students (Inside Higher Ed).
Influencer marketing is essential for every brand to help them strengthen their reputation online, even schools.
Influencers who are active in the educational space can help boost your school's branded content in terms of visibility.
For this reason, it's a good idea to prioritize your engagement with influencers.
Out of curiosity, I ran a search using Mention on Harvard Business School to identify influencers related to them.
I found an MBA student who has quite a large following and is generating strong engagement when creating school-related content: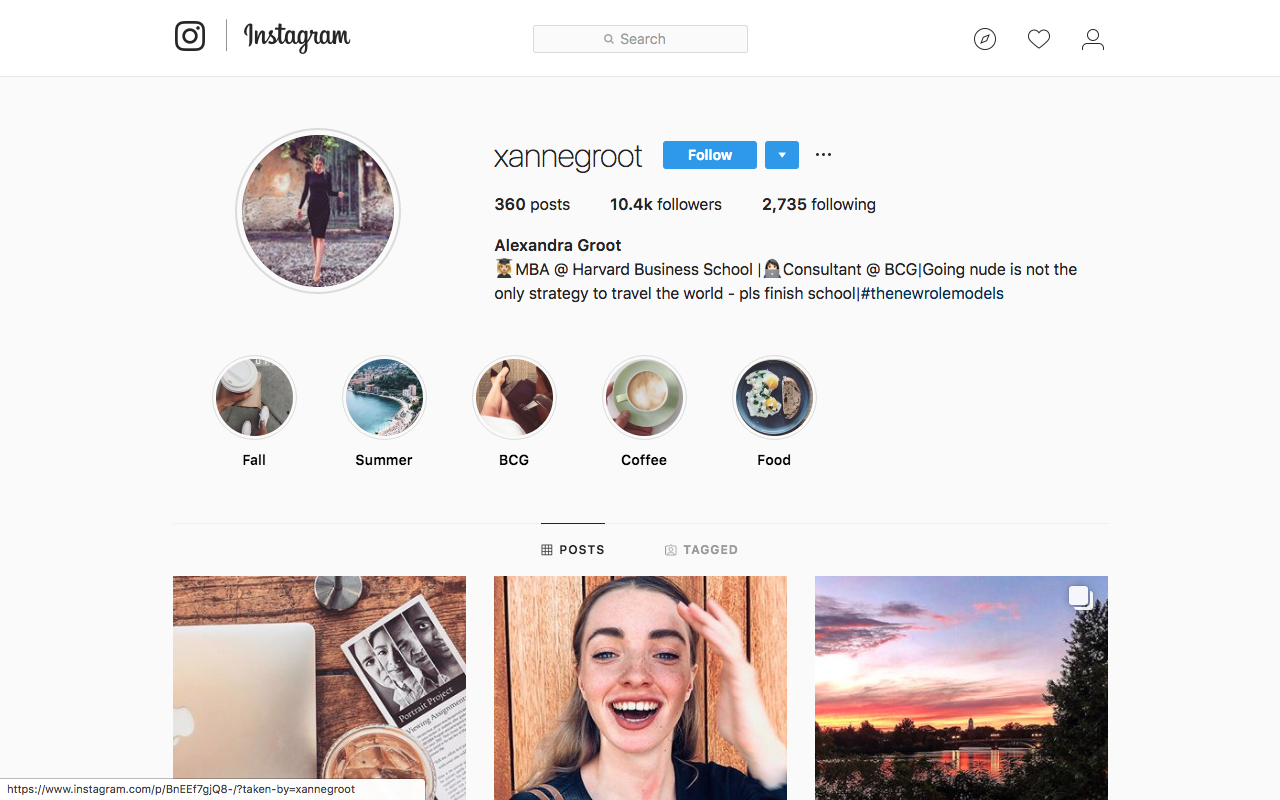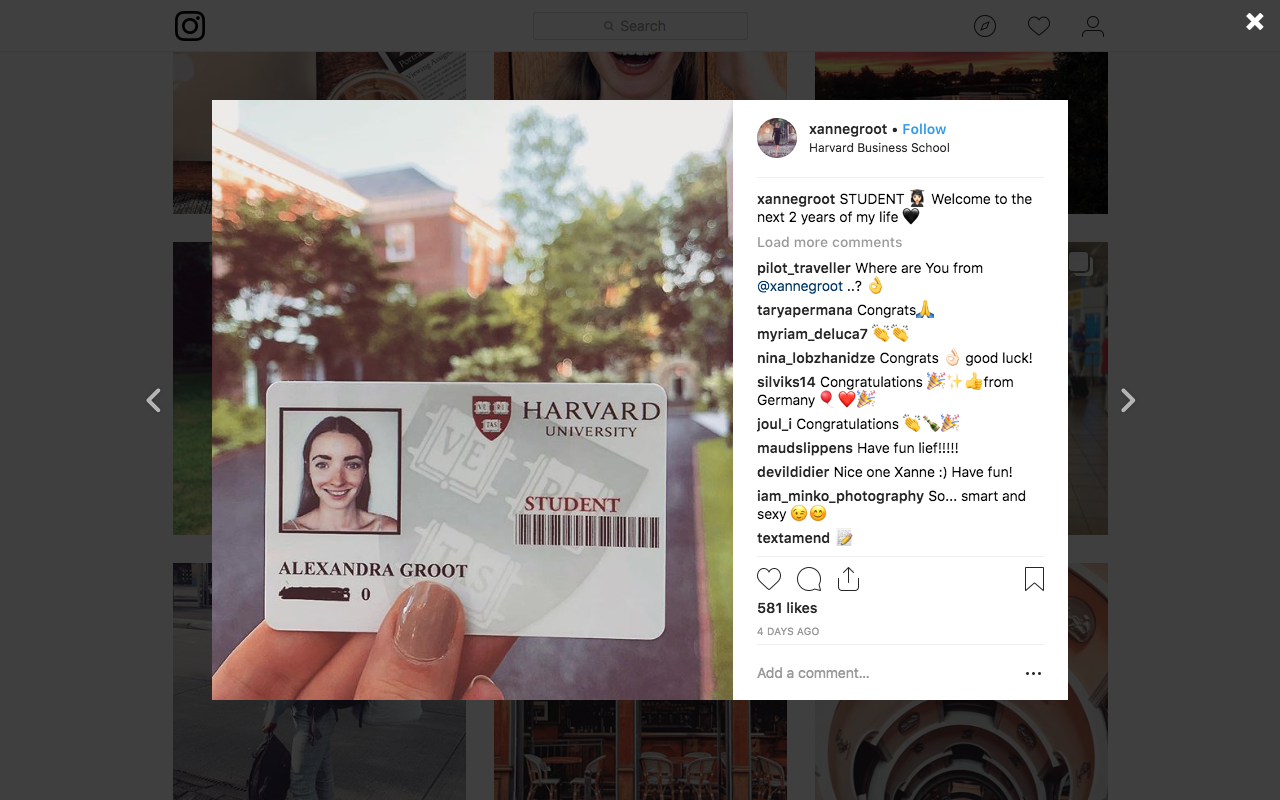 This is premium UGC (User-Generated Content) for Harvard.
If their social media team plays their cards right, they would reach out to her and start forming a relationship.
Once established, they could even ask to use her content in future recruitment campaigns.
Having influential voices on your school's side can be extremely helpful when facing a PR crisis.
They can be the first to help you share information and content to defuse a negative situation.
Bottom line, you want them on your side.
In addition to influencers, there's another group that schools need to pay attention to online: your alumni.
2. Maintain alumni relations
You likely have more alumni than you have students. They too, are active on social media and can help you improve your school's reputation online.
But let's be honest for a second. Do you remember the last time you logged in to your alumni platform? I know I don't.
That being said, if my school was to interact with me on social media, I'd be more responsive and probably attend events to network and share advice with students.
Use social media monitoring to identify influential former students and reach out to them. A strong alumni community can be highly positive for a few reasons:
They have their own professional network on social media: if they're loyal to your school, they could be the ones to put you on the business map.
Alumni give credit to your school: an active alumni network is a premium selling point for students. Leverage their expertise to advise and share practical support to students and help them build their own network.
Once you have identified relevant alumni, re-start a conversation with them on social media. Share their content, leave thorough comments and show them you value their opinion.
It's likely that at least some of them will return the favor.
Benchmark partners and competing schools
Most universities and colleges have partners around the globe. And just as any business would, schools can monitor their partners to:
Get inspiration from them.
Find opportunities to collaborate. If your partner school is also planning to host a networking event, why not host it together to get more attendants?
Find new partners. "The friends of your friends are your friends."
What's more, social listening can also teach you a lot about your competing schools. Because in order to be the best, you need to know how the competition is doing. Here are a few things to pay attention to:
Which networks are they active on?
How students perceive them?
How they promote programs similar to yours?
What's their recruitment strategy?
How many followers do they have?
What type of engagement do they get?
How much brand awareness does your school get compared to them?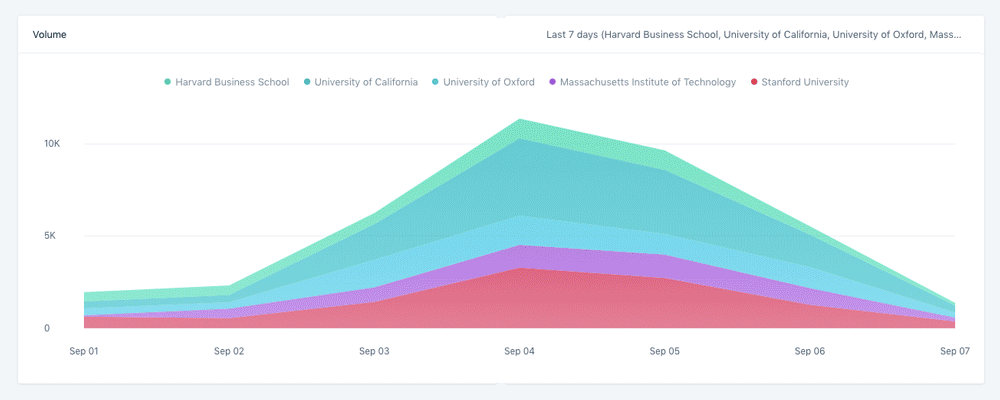 Share of voice, keywords, sources, or even sentiment, a social listening tool can provide you with key insights in your competitors.
These key insights will help you keep a pulse on your partners and competing schools.
3. Manage potential PR Crises
Another important reason to do social listening for your school is to manage a potential PR crisis.
Despite all your efforts and good intention, you can't always prevent a crisis from happening.
There are too many factors you have no control over. Your school can, however, be as ready as one can to face them when needed.
Being ready matters as things can get ugly, very quickly, in the event of a PR crisis hitting your school. Let's say there's a rumored scandal at your school.
Parents, students, teachers, partners, journalists…
Will. Go. Crazy.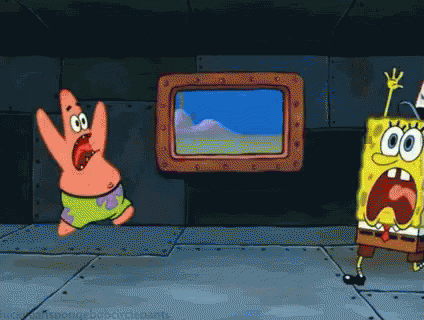 … And your job is to reassure them.
Reassuring requires facts. And facts gathering requires social listening. Here are a few ways you can manage the situation:
Listen proactively to prevent a potential crisis
Keep an eye on abnormal activity on social media. It could be a wave of negative mentions or sudden an increase in mentions.
Even something small can quickly turn into a major headache.
There's no fire without smoke and this is usually how a crisis starts.
An example of this is the ILSC Education Group. They use social listening to jump on negative mentions before they have a chance to hurt them.
"Sometimes we see a complaint, so we make sure it's taken care of and the situation doesn't get bigger (…) We receive a Pulse Alert*, and we can get to work." Maria Paula Murad, Digital Marketing Manager, ILSC Group
*A pulse alert is an automated notification you get via Mention. The tool notifies you whenever there's a sudden increase in mentions on one of your alerts.
Sometimes, however, there is nothing you can do to prevent a crisis from happening.
Listen to assess damage after a crisis hits
When a PR crisis strikes, you need a crisis management plan. You can't ever be a hundred percent prepared, but a crisis management plan gives you steps to follow to try and resolve a situation as fast as possible.
Here are a few steps you can take:
Uncover what happened. Before you make a public statement on social media, make sure you you know what happened. Identify the source of the problem first. You need to know who is responsible(especially if your school was the source).
Evaluate eventual damages. Once you know what happened, evaluate the damage. Using a listening tool, you can see who already knows about the crisis.
Can you take the conversation offline?
Are influential people talking about it?
React, and be transparent Always go for an honest answer (which, rarely happens, unfortunately).
You may have heard of an unfortunate event back in June at the University of Maryland when a student died after fainting during football practice.
It took months of investigation and an article from ESPN, but the President of the school did finally speak out to take full responsibility for it.
"The university accepts legal and moral responsibility for the mistakes that our training staff made on that fateful workout day (…) I made this commitment to the parents this morning that no Maryland student-athlete will ever be in a situation where his or her life and safety and life will be at risk." Wallace Loh, UMD (University of Maryland) President.
The school took the time to understand what exactly happened, took responsibility, and put an end to this devastating PR crisis.
4. Improve your school's brand awareness
Last but not least, social listening helps schools improve their overall reputation.
Rather than focusing only on mentions and conversations about your school, use listening to identify key trends out of the education sphere and generate content to boost your school's reputation.
This can also be referred to as newsjacking.
If you're considering newsjacking, keep in mind that it will only work if your timing is right. Once something goes viral, your contribution will be lost in the noise.
Using social listening, you'll notice trends before they go mainstream.
Here are two winning examples:
1. How Maple Ridge Secondary (Canada) surfed on the #MannequinChallenge
What's the #MannequinChallenge?
The #MannequinChallenge became viral at the end of 2016.
The idea is to film people imitating mannequins (meaning they are freezing for the camera) while Black Beatles by Rae Sremmurd plays in the background.
Maple Ridge Secondary filmed and shared a video involving 1600 students.
The video was viewed nearly 4 million times on YouTube at the time I'm writing this blog post and generated over 5,000 comments.
Here's the video if you have 6 minutes to spare:
How MIT generated positive PR from #IceBucketChallenge
Another memorable example is the #IceBucketChallenge?
Not only is the Ice Bucket Challenge fun, but it promotes awareness around ALS (Amyotrophic Lateral Sclerosis, or Motor Neuron Disease).
It went viral on social media during the summer of 2014.
If a friend challenged you, you had to film yourself pouring a bucket of iced water over your head and/or donate money to an association fighting the disease.
The MIT President, Rafael Reif was challenged by Harvard's President. Not only did he take the challenge, but also nominated other school Presidents:
Spoiler: they all end up doing it. Not only did it raise great awareness about the disease but it also associated MIT in a positive way.
Stay ahead of things
"
"
To sum up, knowing what people say about you is essential to build and improve your school's reputation.
With millions of conversations happening every day on social media, this can only be achieved through by proactively listening to the conversations around you.
If you want to give social listening a try, learn more about Mention. We can show you how your school can benefit from social listening, starting now.