Did you know almost 1 in 2 consumers will believe anything an influencer says online?
That's right. According to Nielsen's Global Trust Report, a whopping 46% of us do.
While still considered a new strategy, many brands are already mastering and benefiting from influencer marketing. In fact, most businesses using an influencer marketing strategy see a 7 fold increase in their ROI.
In 2017 alone, brands spent over 2 billion dollars to have influencers to advertise their products and services online(it is predicted to reach $10B by 2020). This marketing strategy pays off in most cases, but it can get very, very expensive.
For average and smaller-sized companies, they simply can't afford to spend thousands on a tweet or on an Instagram post. They likely won't have access to popular and highly coveted influencers. In fact, they might not have access to work with any kind of influencers if they have no budget at all.
So how can they make influencer marketing work for them?
The solution is to build an organic influencer marketing strategy. Here, the objective is to get influencers to interact with their brand genuinely, without having to pay them.
This may sound a lot like brand advocacy marketing, but you will discover that there are some key differences.
Influencers vs. brand advocates vs. organic influencer marketing
In order to know if an organic influencer strategy is for your business, you need to understand differences between influencers, brand advocates, and organic influencers:
Influencers:
"Influencers are social media content creators who are often dedicated to a niche market. We call them so because their voices are carefully listened to by their loyal followers." They are usually compensated by money or other benefits to promote a brand. There are two main types of 'influencers'.
Macro-influencers: These are typically celebrities or highly popular social media users who have tens of thousands, sometimes millions, of followers. Due to their high demand and market prices, smaller brands usually won't get to work with them.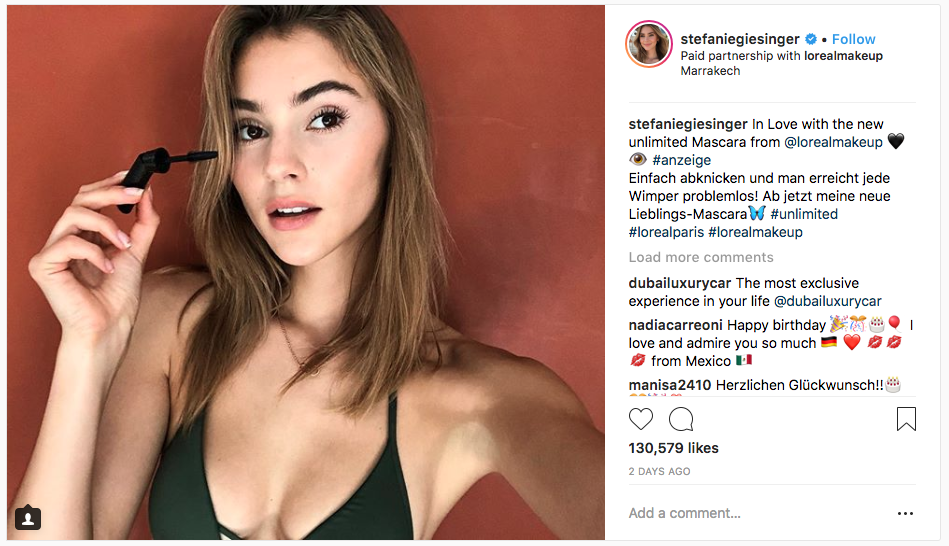 Here's an example of a typical campaign with a macro influencer: L'Oréal and Stefanie Giesinger.

Notice the "Paid partnership with lorealmakeup Marrakech" disclaimer? Even though people are receptive to most influencer marketing out there being inauthentic, the FTC (Federal Trade Commission) compels influencers to inform their followers when a post is sponsored by a brand.
Micro-influencers: These are "regular people" with an average of 10 000 followers or less.(Social Media Today) They are the preferred choice for brands in niche markets, where influence often depends on quality rather than quantity.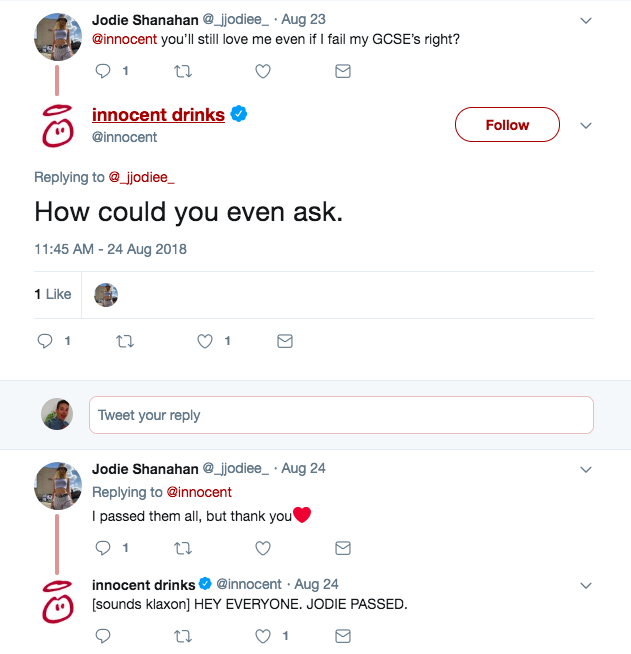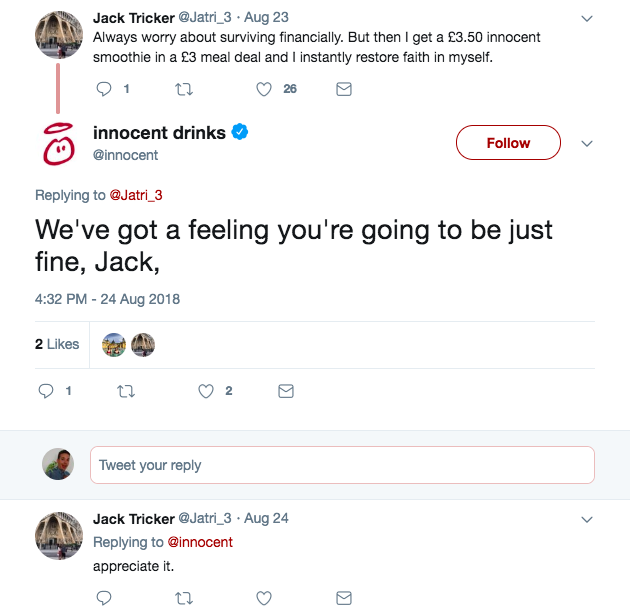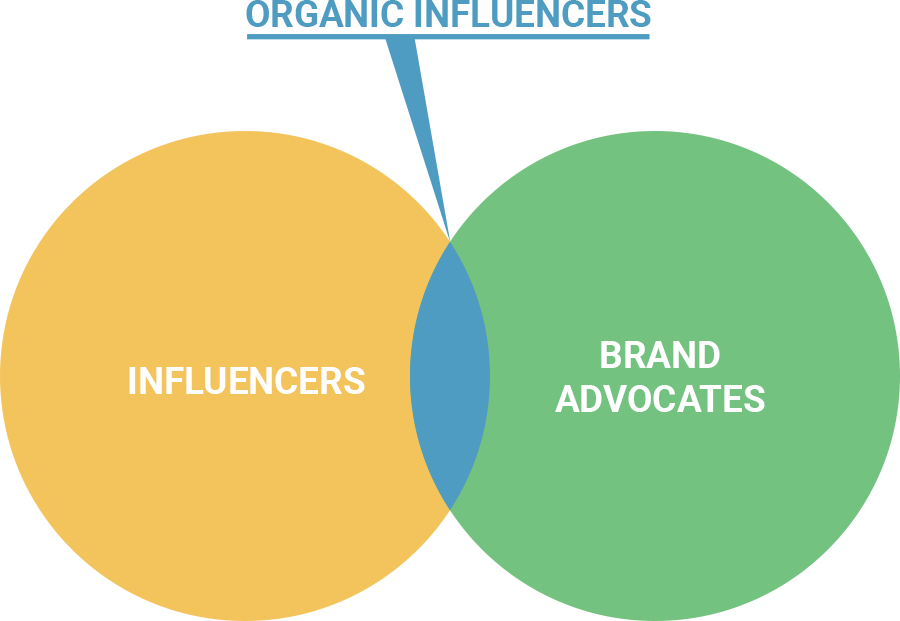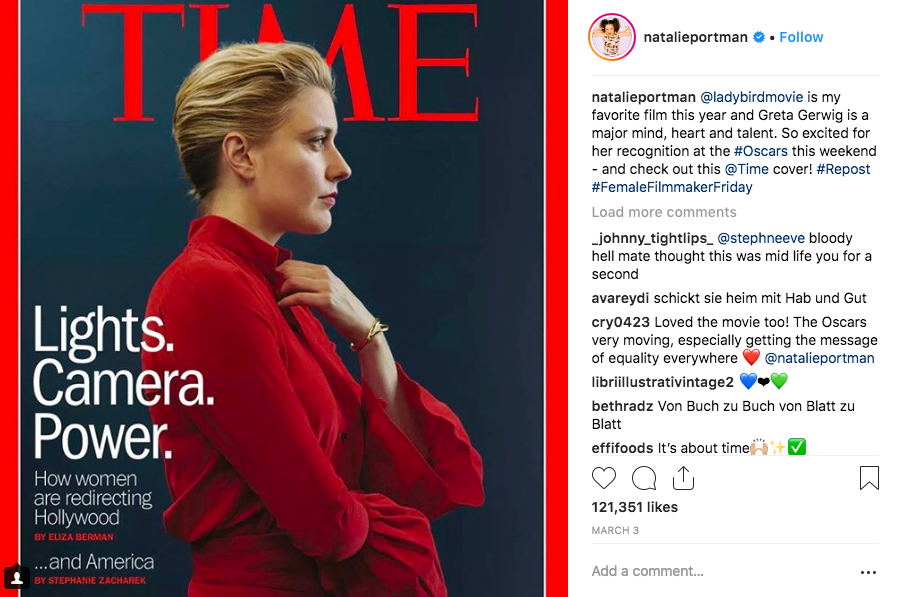 Brand Advocates:
Brand advocates are people in the online community that rave about your brand; they aren't necessarily influential. The share your content, interacting with you, and sharing reviews of your products with their peers – they aren't motivated by money or any other kind of compensation.


Innocent Drinks has a loyal community of advocates. For these fans, their main motivation is being able to interact with the brand regularly. This matters a lot, especially since a study ran by the Internet Advertising Bureau revealed 90% of consumers will recommend or purchase a brand following social media interaction.

Organic Influencers

Organic influencer marketing is the result of turning influencers into brand advocates. They're the perfect choice for brands with limited resources as the influencers promote your brand and products simply because you have a great relationship with them.

Here's an example of organic influencer marketing on Instagram. Here, Natalie Portman openly praising a film to her fans. It feels genuine and it's unlikely that the producers of the film paid her for this post.
Now that we are all on the same page, let's see why you should try to step away from classic influencer marketing and give organic influencer marketing a try.
Why shift from influencer marketing to organic influencer marketing?
Paying to launch a campaign with a A-list influencer may drive a ton of eyeballs to your content, but organic influencer marketing has 2 main perks brands can't ignore:
It's cost-effective: Natalie Portman doesn't get paid when she generates over 120 000 likes @mentioning a movie and a specific publication. The exposure is free, unlike when the Kardashians mention a brand, which can cost way too much.
It is authentic: the whole point of organic influencer marketing is to get influencers to interact with you because they want to.
What's more, this process is beneficial for both parties because:
The brand gets free exposure.
The influencer shares something they value with their audience.
However, an organic influencer marketing strategy doesn't simply fall in your hands. It requires thorough planning.
In this blog post, I'll share 4 steps you can take to turn influencers into brand advocates.
1. Find the right influencers
The first thing you'll want to do is to find the right influencers for your brand. They should align with your business objectives and values. This means that:
You share the same brand values: this could mean that you both think soy-based ice cream is the best thing ever!
They match your audience's expectations: the messenger has to match the message. For example, the rapper Action Bronson won't be fooling anyone if he starts advocating a vegan diet.
Micro or macro-influencers?
If your focus is to generate awareness, increase traffic and volume of your brand's mentions, you should look for a macro-influencer.
On the other hand, if you care more about audience engagement and creating meaningful content around your niche, find micro-influencers. You won't reach millions of people, but you will reach the right people.
How to find influencers?
Now that you know who to look for, all you have to do is find them. There are two ways to do this with media monitoring.
Create alerts via a media monitoring tool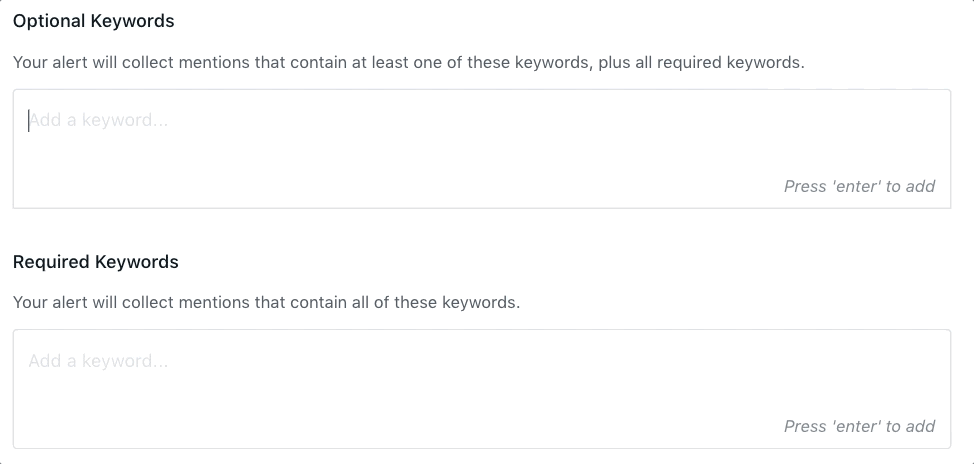 Media monitoring tools like Mention help brands cut through the noise and to identify what really matters to them.

Here's an example of a search you could set up if you'd want to monitor everything that is being said on Marimekko's tote bags.
Start by setting up alerts to monitor:
Your brand, products and/or services: see if influencers are starting or taking part in conversations that mentions you.
Your competitors: check if influencers are mentioning your competitors. This could be a huge opportunity for you to steal their thunder.
Monitor influencers you know: this allows you to have a clearer understanding of who they are, how they communicate and if they are already working with brands.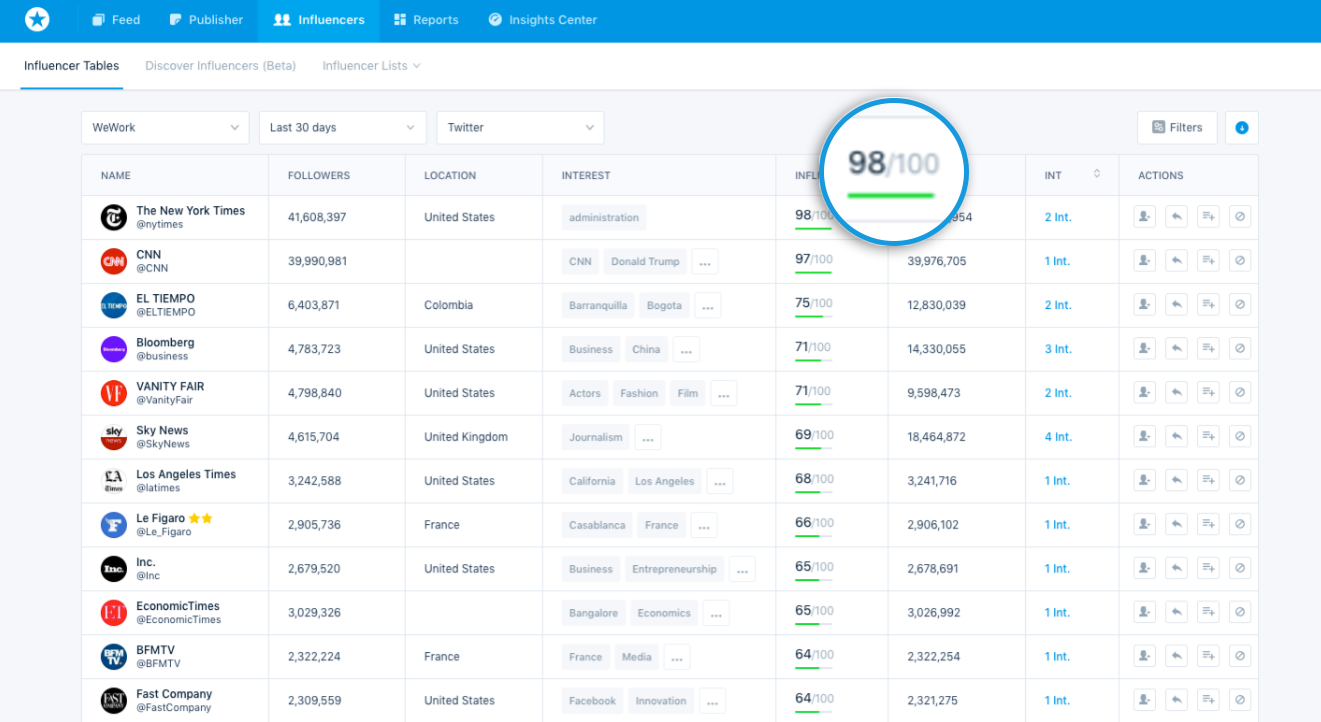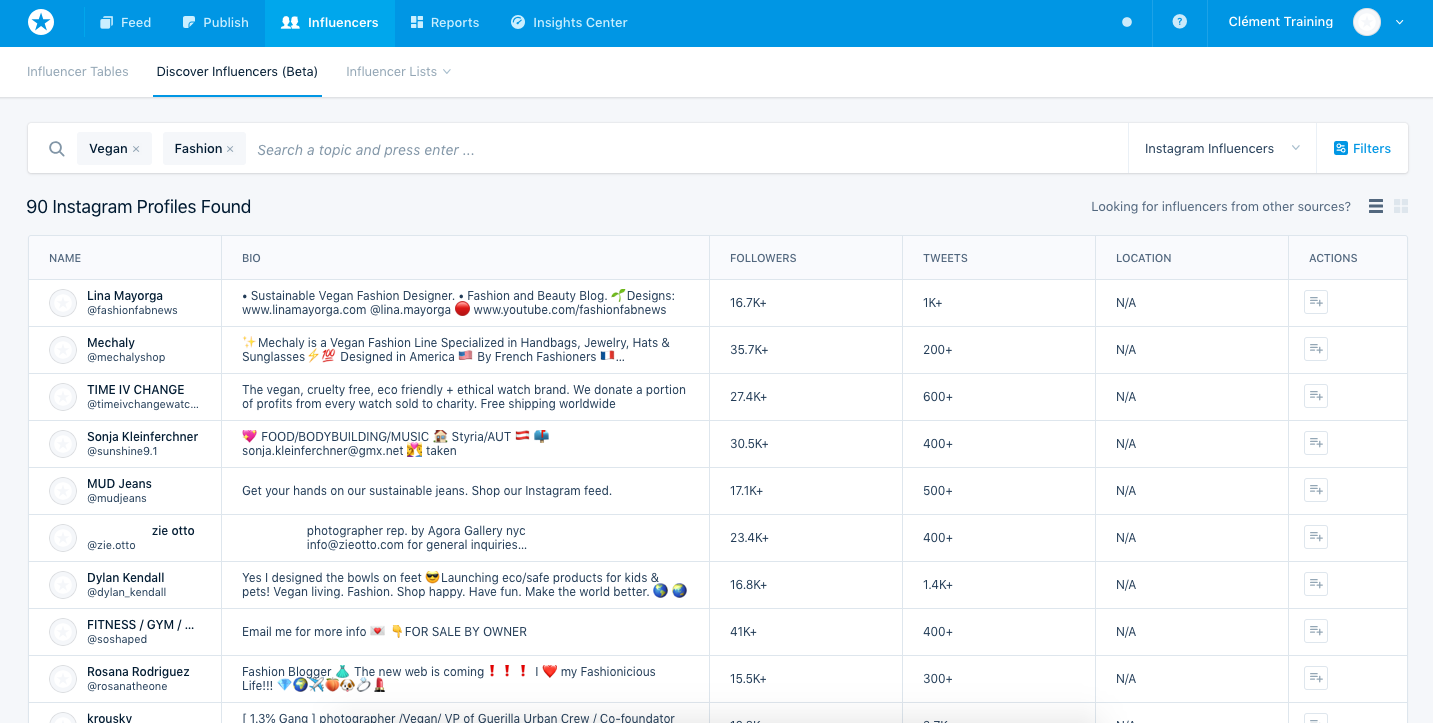 Browse through an influencer database in two ways:
Media monitoring tools with identification features allow you to:
A. Search for influencers that are mentioning your brand and see their influence score. This helps you prioritize which influencer to reach out to. The influencer score relies on the amount of followers, the type and level of engagement and the overall sentiment of a social media user.


B. Search for influencers by topic. This will help you discover new influencers in your industry that have not yet interacted with your brand.
In the following example, I searched for "Vegan Fashion" influencers with 10K to 50K followers and got suggestions from the tool.

At this stage, you should have identified a few potential influencers to reach out to. Next step? Get to know them better.
2. Set up real-time alerts to monitor influencers
In the digital age, timing is everything. By setting real-time alerts for your influencers, you'll be notified immediately when they are mentioned online.
In order to obtain the best results, I suggest you target your searches on specific topics.
For example, a rock climbing equipment brand can set up alerts to monitor a specific influential climber. They can then filter the mentions by keywords such as #rockclimbing, #outdoors, #extremsport, and etc. to identify within conversations about this influencer that matter the most to their brand.
This helps them to understand the influencer better by having insights to:
Where to they usually climb?
What kind of equipment are they using?
What kind of challenges do they have?
To learn more about how to set up alerts, read our Beginner's Guide to Social Listening.
Once you have gathered enough information on the influencers, you are ready to begin the most critical phase. Outreach.
3. Build a genuine relationship with influencers
You can't expect someone you don't know to become your best friend. You need to build a strong relationship with them and eventually use that as your leverage to ask them for favors.
Here are 4 tips to do so:
Think "mutually beneficial"
Keep in mind that nothing is free. Brands solicit influencers all the time and send them tons of freebies they don't need nor want. For this relationship to work, identify something influencers can benefit from such as:
Exclusive invite to an event
Free exclusive access to a new feature
Gain credibility for being associated with your brand
Free products or services
Simply put, emphasize what's in it for them.
Promote and share their content
What matters the most for an influencer other than money? The answer is engagement.
If you want to appear on their radar, help them increase their engagement rate.
Follow them on social media, interact with their content, leave helpful comments on their social and blog posts and try to start conversations within the conversations to engage their community.
Ask questions, seek their advice
Influencers have influence because they are experts in their niche. Picking their brain will show them you value that expertise.
Don't expect them to respond every time – if you show continuous and genuine interest, they will, eventually.
Know when to say "Thank You"
Finally, when someone takes the time to do something for you, say thank you.
It's a small gesture, but it means so much.
There is no guarantee that the influencers will automatically start mentioning your brand and advertising your products for free if you follow these rules. But if you remain patient and consistent, chances are they will interact with your content from time to time, and let you enjoy some free exposure.
4. Measure the ROI
There is only one way to know if your organic influencer strategy is working: measure its results.
Here are a few indicators to monitor:
Volume: is there any abnormal spike of mentions in your monitoring reports? How are mentions evolving?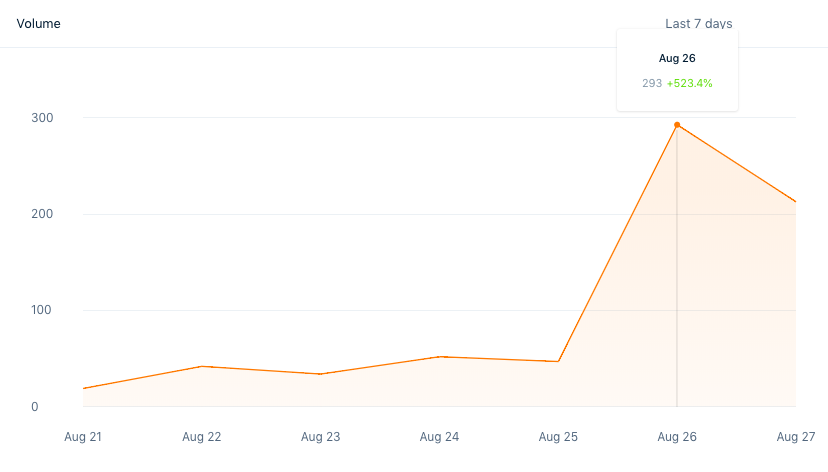 If your organic influencer marketing strategy works, you should notice spikes of mentions from time to time.
Share of voice: how do you perform compared to your competition? How are they performing? What do they do better than you? What can you try to implement?
Sources: where do you usually get mentions from? Twitter? Blogs? News reports? Can you see any difference after beginning your organic influencer marketing strategy?
Top locations: is your organic influencer marketing strategy contributing to expanding your online presence to new countries?

Sentiment: How is your organic influencer marketing strategy affecting the way people perceive and talk about your brand?
Topics: which topics are the most associated with your brand and products? How is influencer marketing contributing to it?
To learn more about how to measure your performances, discover how to Make Brand Analysis Automatic With Business Reports.
Are you ready to talk to influencers?
Yes, building relationships is hard. It takes time, energy and requires lots of brain power. But your brand's reputation and image depend on the relationships and interactions you have on a daily basis with your audience.
At the end of the day, genuine and unbiased interactions with influencers will get you credibility, authenticity and exposure.
Have you tried out an organic influencer marketing strategy? How is it working out for your brand? Share your results in the comment section!