'It's a jungle out there,' would be a pretty accurate way to describe the internet these days.
With so much content and added noise from different social networks, numerous blogs, and countless review sites – it's becoming more challenging everyday for brands to stay on top of what is being said about them online.
It's no surprise we're in an age of information overload.
In fact, this is precisely why social listening and media monitoring has become more essential than ever. But if you're reading this blog post, we may be preaching to the choir – you probably already know all about the benefits of monitoring to help your brand grow.
However, you may not know exactly what you need when it comes to a monitoring tool. Everyone has different monitoring objectives – understanding what's right for you will steer you in the right direction.
Something For Everyone
In order to do monitoring effectively and efficiently, you need to have a tool with capabilities that match your business needs. 
If you're a novice or a small business that only needs to monitor occasionally, our Basic Alert will be your best choice to get started. It allows you to quickly monitor a topic with simple monitoring rules. Just fill the keywords, we'll manage everything else.
Additionally, this alert allows you to:
Monitor up to 5 keywords per module
Choose mandatory and excluded keywords
Choose websites*, sources, and languages to monitor
As we mentioned, this alert is perfect for monitoring newbies as well as for simple queries that don't require the advanced filtering of results.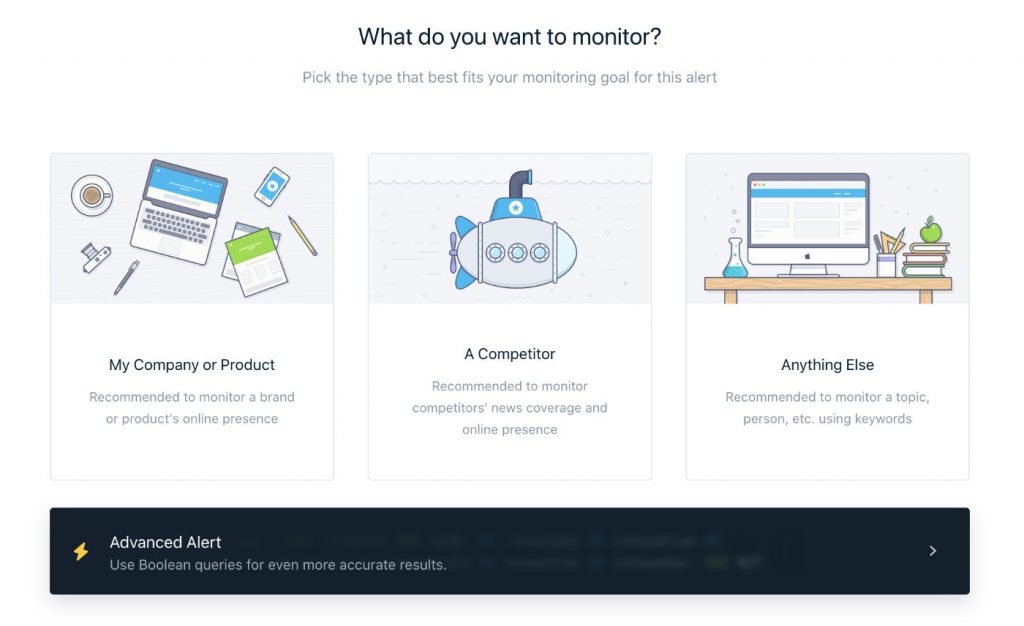 However, if you're a monitoring ninja, a multinational brand, or you constantly have a lot of noise in your results – you need to be able to get the most concise information from your results. This is where our Advanced Alerts can be your champion.
'Advanced Alerts': The Ferrari of Monitoring Alerts
For our power users, Mention's Advanced Alerts is the 'secret sauce' of their monitoring strategy. It's the best option for those users who want to completely customize their alert to get the most out of Mention's monitoring capabilities.
Using Boolean Operators, Advanced Alerts allows you to customize your query to the T and monitor a huge number of keywords using up to 2,000 characters. The possibilities are endless!
This is especially great for users whose brands or products are extremely popular, talked about all the time, or is a generic word like 'Apple'. Boolean queries can allow you to broaden or narrow your alert as much as you like.
A Refresher on Boolean Operators
In case you forgot what you can do with Boolean operators in monitoring, in a nutshell they can: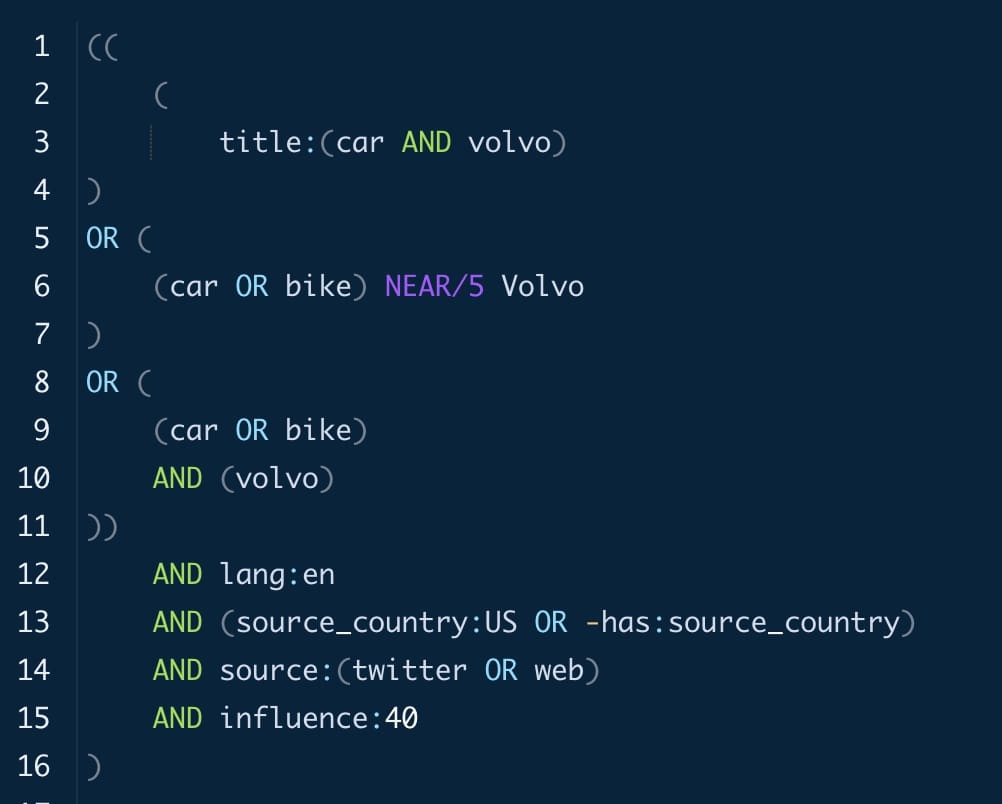 Broaden or narrow your alert as much as you like
Use 113x more search terms per alert
Limit your alerts to certain countries – as many as you like
Narrow your alerts to certain websites
Find results with different spelling
However, the only downside of Boolean Alerts is that it takes time and practice to use it efficiently. I mean, it's basically algebra, and who has time for math these days?!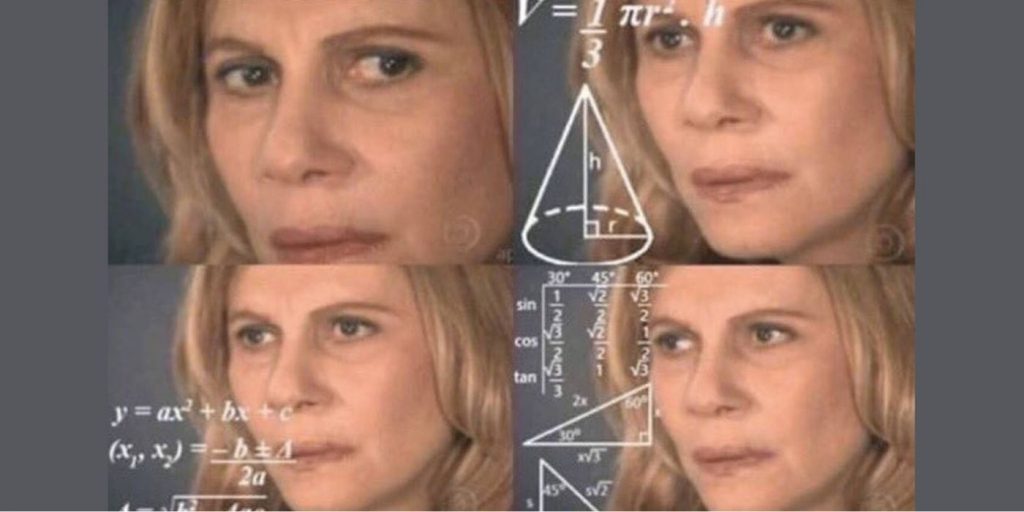 Also, what if you're no longer a monitoring newbie but not quite a power user yet? This is where our new 'Standard Alert' comes in.
If you're still not convinced that it's the best thing since sliced bread, allow us to elaborate.
3 Reasons Why You Should Try Our New Standard Alert
1. User-friendly Boolean
This alert is the best option if you want accurate monitoring results by being able to choose different ways to combine keywords and operators – without having to worry about the combination rules.
In fact, it does all the hard work for you by using a simplified version of Boolean Operators whereas our Advanced Alerts uses Advanced Boolean Operators.
2. Time-saving
The best part about using an alert powered by Simplified Boolean? It allows you to monitor up to 40 keywords, 10 per query block – that's a lot of keywords!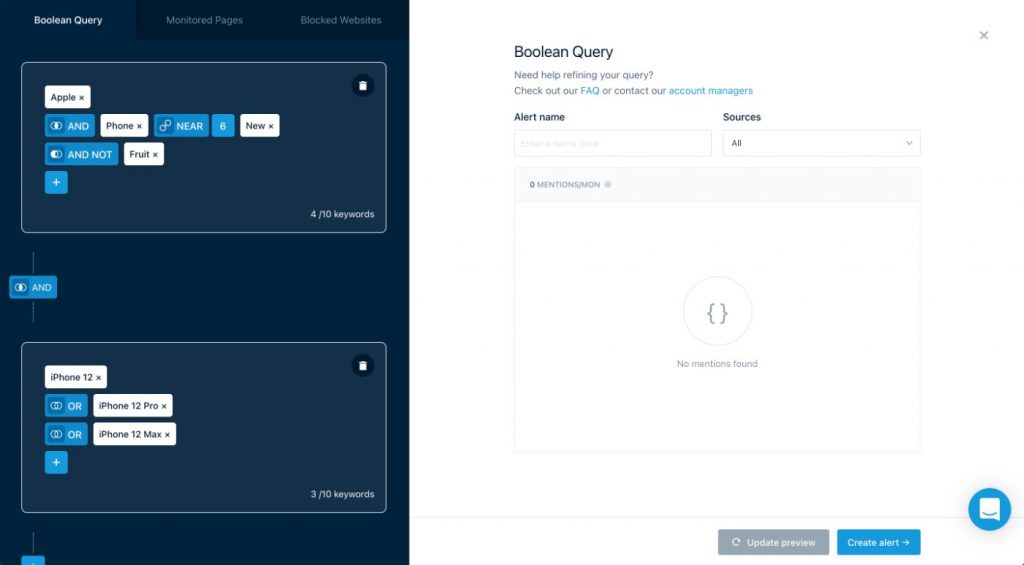 What's more, you no longer need to manually enter the Boolean operators – simply add common operators such as AND, OR, AND NOT, NEAR by using dropdown menus.
This can save you a lot of time if you want to monitor a list of products or key words that are closely related to each other, such as multiple models of Apple iPhones.
3. Precise results
The Standard Alert allows you to monitor with precision by eliminating noise, which was what our power users loved about the Advanced Alert. Now, you can get comparable results with a simpler user experience.
Quite often, the bulk of the work in monitoring is in filtering out what you don't want to see.
You can go one step further with this alert by blocking specific sources and web pages from your search to refine results.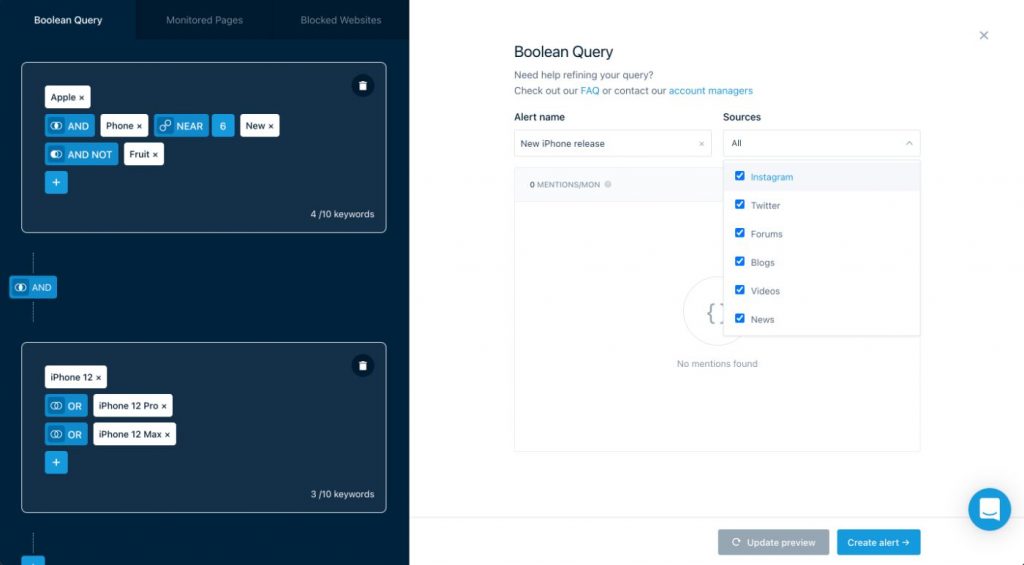 Let's say your product or website keeps getting mentioned on some less-than-credible looking foreign forums. All you have to do is list the URLs you don't want to see mentions from under the Blocked Websites Tab. Problem solved.
We told you it was easy, right?
Get real insight quickly and easily on your own
So there you have it.
A monitoring alert that's super easy to use yet provides incredibly precise results – what more can you ask for?
Are you ready to step up your media monitoring a few notches? There's no time like the present to try out the new Standard Alert!
Let us know what you think – we're always working to make our features even better.