Every brand wants a business that runs smoothly without roughing out a PR crisis. But, the reality is that businesses will always encounter struggles — it's more or less part of the ups and downs.
When it comes to resolving a PR crisis, you need to pull out your A-game with the right PR strategy. Why? According to the Edelman Trust Barometer, nearly six out of ten people would not trust a news source until they see irrefutable evidence.
Even more worryingly, 57 percent of people do not now trust traditional media sources.
But in this deluge of 'negative default emotions' from consumers, 92 percent of millennials trust influencers. That makes influencer marketing a valuable tool in your PR arsena in 2022.
Read on to learn five ways influencers can help you with crisis management.
5 Ways Influencers Can Help With Crisis Management
Press releases and statements posted on a company's website will not satisfy the expectations of today's modern consumer. Your brand's crisis response must rely on various communication channels, including social channels.
PR and influencer marketing efforts can go hand in hand in those tough times. Collaborating with the right influencers can help manage your crisis, put your brand's image in a positive light and outrightly manage developing situations.
Regardless of the industry, influencer benefits for PR are far-reaching. Here's how influencers can help you with crisis management
1. Improves Brand Visibility
Brand influencers are influential people. They command great authority in their community of loyal audiences. Their followers see them as niche experts and regard their recommendations highly. That makes it easier to leverage their influence for your PR and subsequent influencer marketing campaigns.
In times of crisis, these influencers can inspire their army of dedicated followers to renew their trust in your business, mitigating the effect of a PR crisis. Along with that, product placements, brand endorsements, and consistent mentions within their networks can improve your brand's visibility and awareness.
More than the number of followers, you should consider authenticity and audience trust when collaborating with influencers to resolve a crisis. Influencer marketing is built firmly on social proof theory. Loosely put, eight out of ten consumers are likely to buy a product if an influencer recommends it and the product is right — this cannot happen without trust.
You must use social media for your brand to leverage this trust, authenticity, and social proof during a crisis. That will help you gain much-needed _good _visibility and open up an avenue to communicate honestly about the current developments.
For example, in 2020, Boohoo, a British online fashion retailer, came under fire after The Sunday Times published an investigative article that said that workers in a factory in Leicester that supplied Boohoo items were being paid as little as $4.40 or £3.64 an hour.
The report came after another report by Labor Behind Label, a garment workers group, noted that some stores in Leicester, including Boohoo suppliers, were putting their workers at risk of infection of COVID-19 because of the lack of social distancing and other protective measures in the workplace.
Brands Next, Asos, and Amazon dropped Boohoo, and influencers and celebrities were quick to condemn the label. Vas Morgan, who had been the face of the brand for a time, accused the brand of "slavery" on social media. Boohoo's market value also plunged by more than £1.5 or $1.8 billion in two days.
Boohoo issued a statement, saying it would launch a probe into the allegations and would terminate their ties with suppliers that don't follow their code of conduct. The brand said it would also invest $12.5 million in "eradicating malpractice" in any of their supplier factories.
At the same time, Boohoo used influencers to improve their brand visibility. A day after Boohoo posted their statement on the issue on their website, for example, they posted a video of social media influencers such as Molly Mae-Hague promoting their products on YouTube: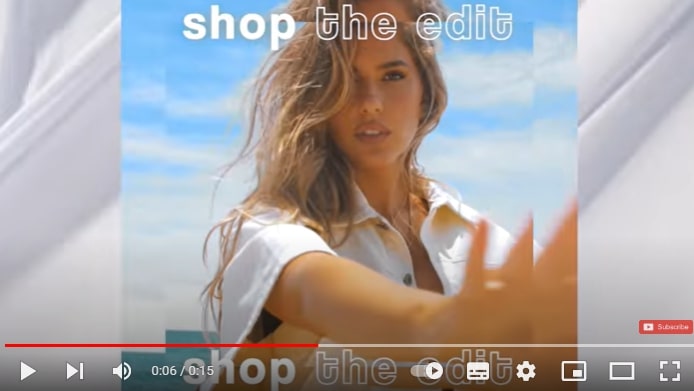 Source: Boohoo YouTube
This was followed in subsequent days by a back-to-school video and others.
Boohoo's act of leveraging influencers for this campaign was a genius move since only days before, several influencers that had worked for the brand had criticized the label over the Leicester issue and others.
The fact that this other set of influencers went on camera to endorse the label was apparently more than enough for its primarily teenage target audience. The video garnered over 400,000 views. Thanks to influencer marketing, plus Boohoo's sense of accountability, Boohoo survived the crisis, with its profits increasing from 2020 to 2021, specifically up to £975.9 million or $1197 million until August 2021.
2. Drives Engagement With the Brand
Not everything is a crisis, but on social media, where trending conversations and mentions could be spun as 'news,' the truth might be hard to discern. While this news might rake in engagements, your brand reputation may take a hit.
PR and influencer marketing teams help to filter these kinds of news and ensure you get only positive engagements to your brand's page.
Social media influencers can act as social listeners and gatekeepers that help to shed positive light during a social crisis. When they advertise your brand, they engage their audience and give them reasons to trust your brand again. The right influencers can weave your brand's message into their original content to drive traffic and positive engagements for your brand.
During the Weetabix strike and product shortage saga, workers at Weetabix factories launched a four-day strike in a dispute over pay and conditions. But after they'd settled, Weetabix needed to regain their audience's attention with positive PR. Thus, they partnered with well-known food influencers to get some positive mentions with the #overnight Weetabix trend.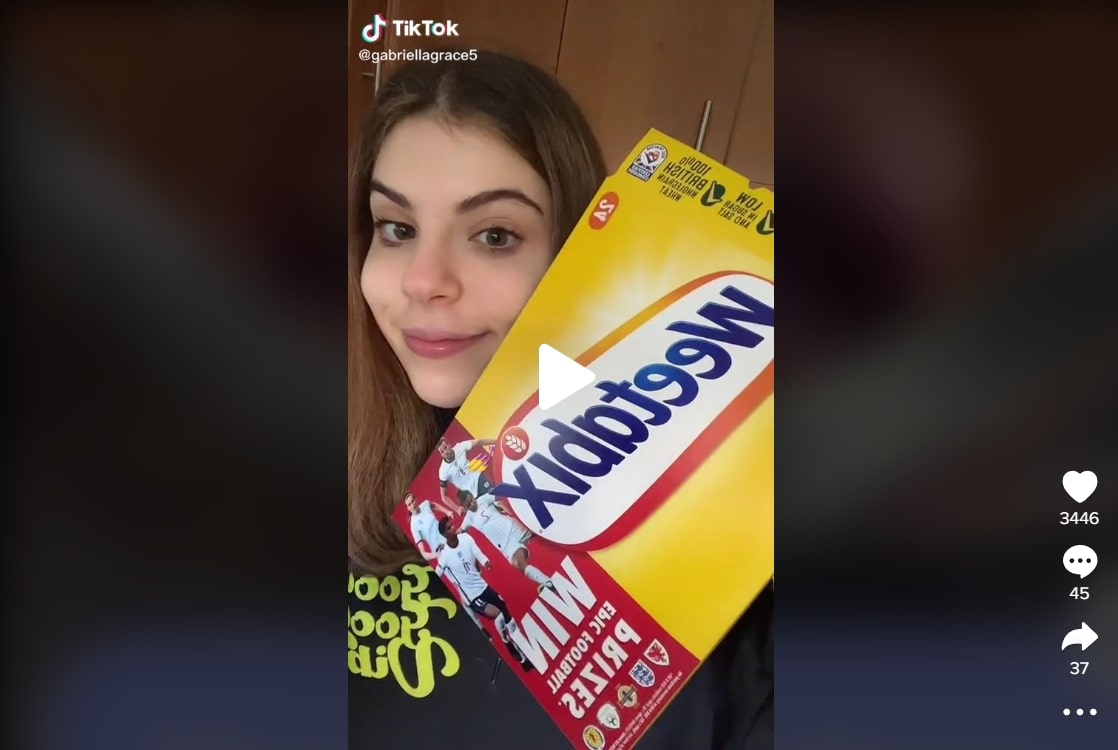 Soon micro-influencers and some of their audience participated and shared their version of the Weetabix recipe.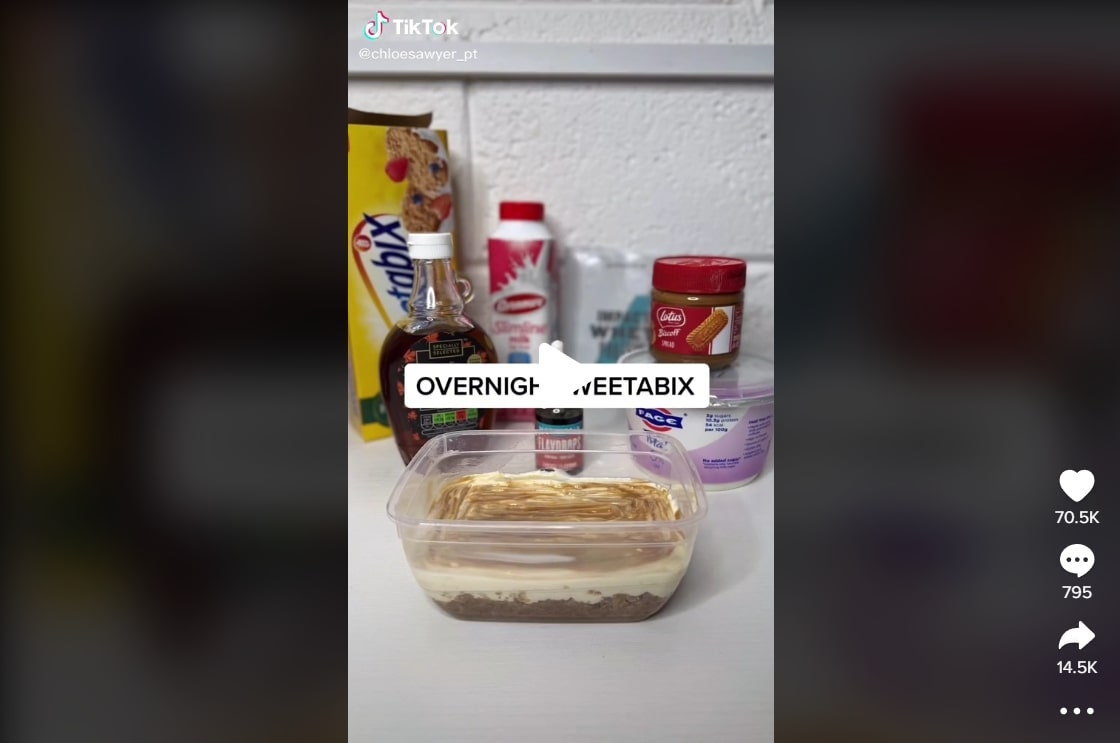 However, even as influencers use their unique voice for content, ensure they check for grammar when delivering your brand's message to their audience. Bad grammar could give off an air of a poorly managed brand, and people won't take you seriously.
3. Move Focus Away From the Crisis
Once a crisis occurs, there's no point in dwelling on it. The way forward is to address it and work on building your brand credibility again.
When Pepsi released a controversial commercial, they were accused of trivializing Black Lives Matter along with Kylie Jenner. Their first approach was to make an apology tweet addressing it.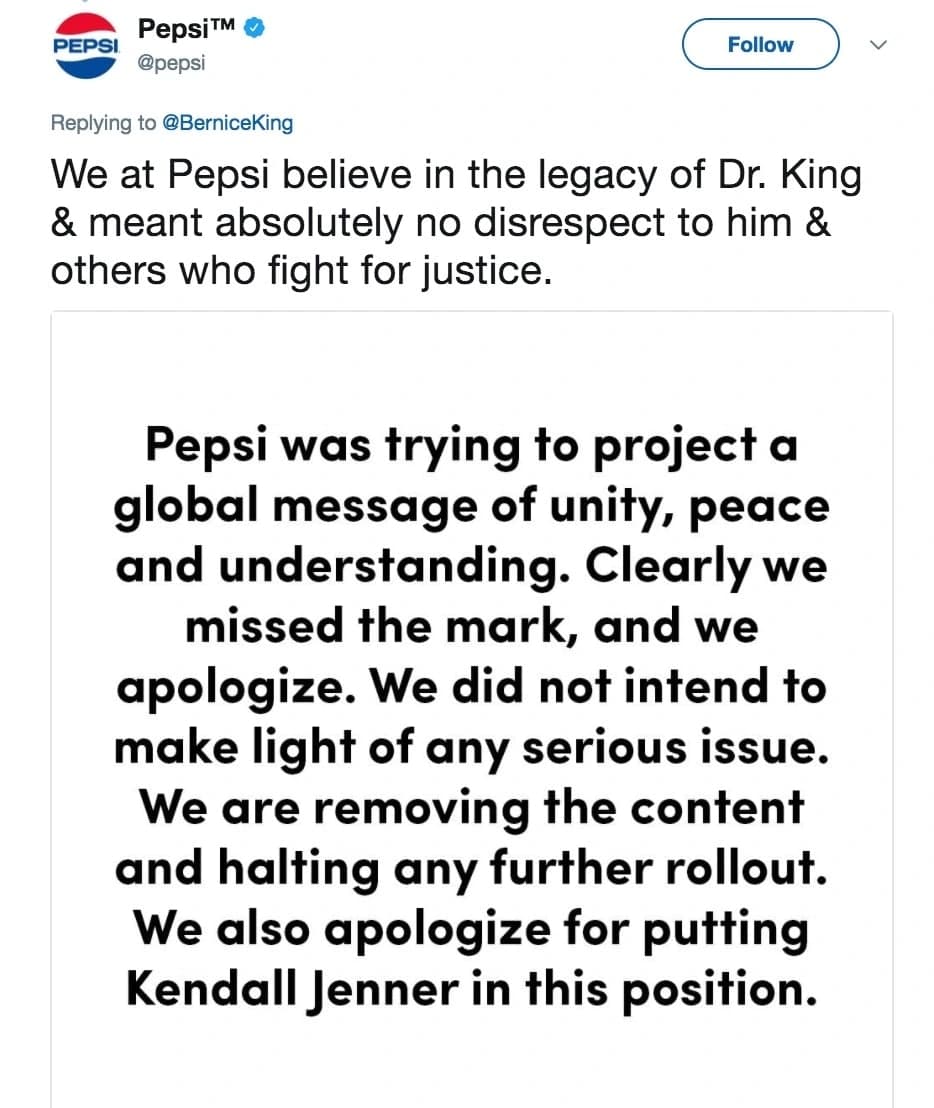 Kendall Jenner released an explanatory video to apologize to their audience shortly after.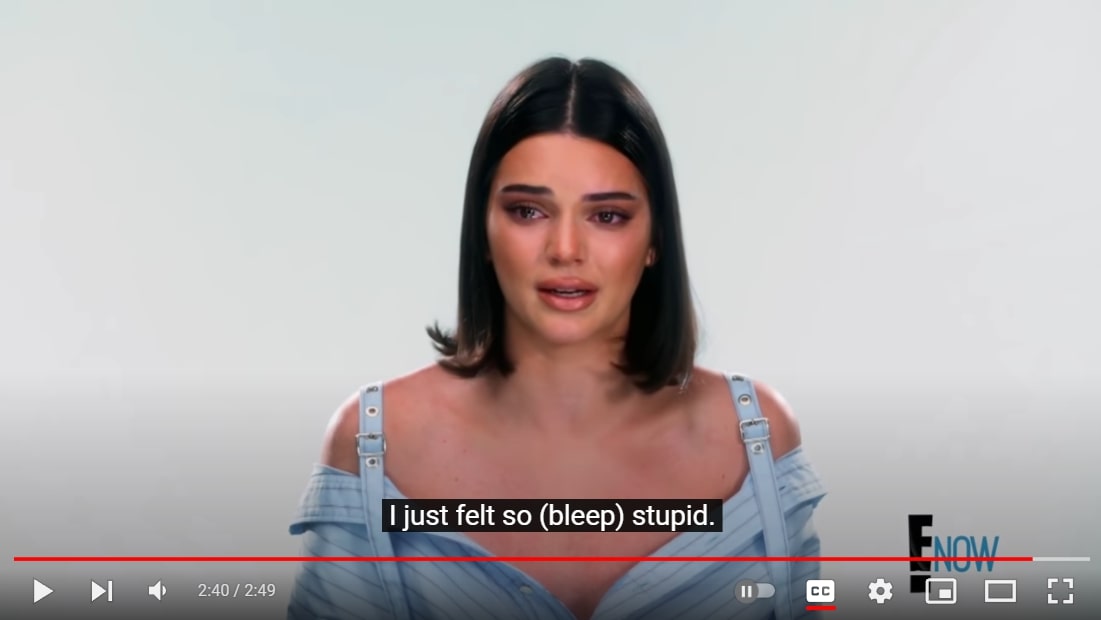 A few months later, they released a limited-edition cinnamon-flavored spicy soda and had influencers advertise and review it in an attempt to move on from the crisis.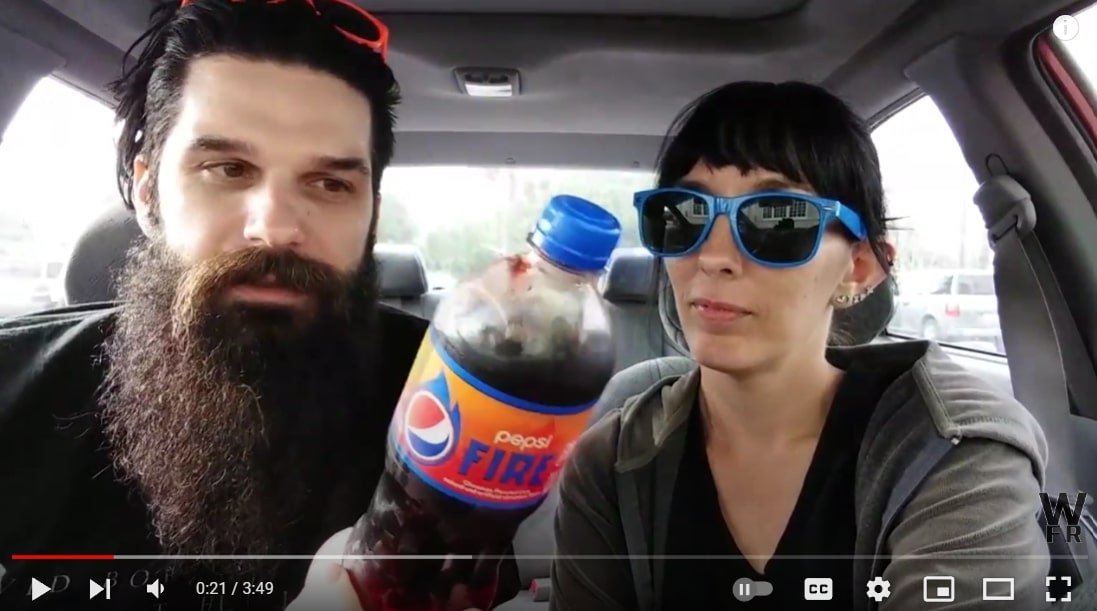 That's where PR and influencer strategies and marketing come in. You can deploy influencers to create content that diverts your audience's attention from the crisis and make your brand trustworthy again.
However, there may be tension between getting things right and moving on from this crisis. In simpler terms, your audience would become more sensitive to your brand. Therefore, you and your influencers must strike a balance when creating this content.
Monitor influencers closely to keep their content closer to the plan and use an empathetic, authentic voice. You should also check your brand's social mentions during a crisis. That will give influencers an idea of how to manage and engage their audience.
Additionally, use hashtags and live events to address your brand's crisis, ask questions and share any developments to squash lingering doubts.
4. Improve Your Reach
When you're in a crisis, it's necessary to communicate responsively to salvage the situation. For this, you'll need a pool of influencers with a dedicated follower base. Utilizing PR and influencer marketing in this situation can help you reach a larger audience and implement an effective marketing campaign.
For example, soon after the beauty brand Glossier faced a PR crisis that accused them of being transphobic and racist, they began to feature more black and LGBT influencers in their content. They also launched an account dedicated to people of color wearing the brand's product. This influencer campaign resulted in a greater reach. Now their message was also resonating with the black and the LGBT community.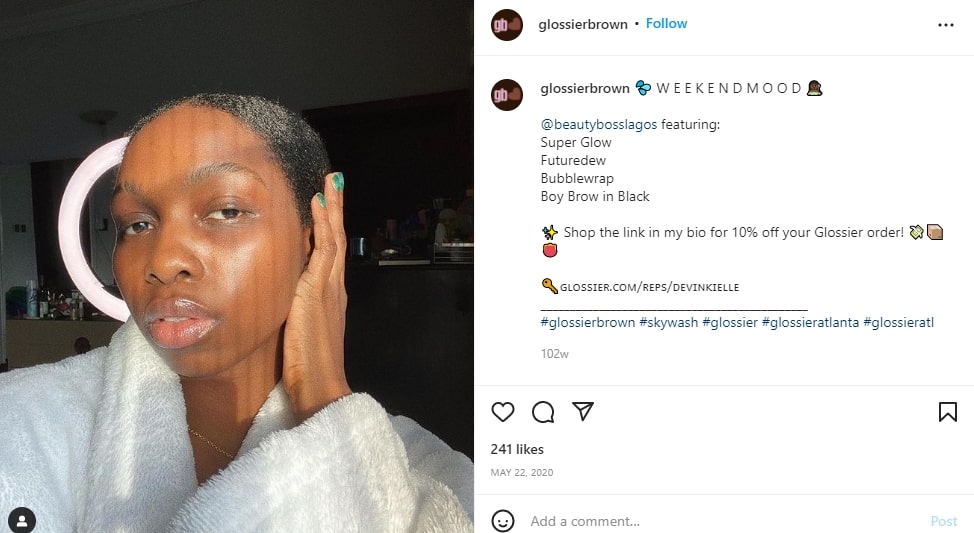 Since influencers use their reputation to attract a wider and more loyal audience, it could serve as a powerful social marketing tool for competitive reach and brand positioning. As they positively market your products, you gain more traction, plus a chance to manage your PR crisis.
5. Helps You Rebuild Your Trust
Influencers have good audience engagement and a well-defined editorial focus. Their niche specificity gets them an interested audience, making it easier for them to leave an influence. This authentic relationship, quality engagement, and influence are what you need to rebuild trust in your brand.
There are some ways to do this. You could proactively reach out to a social influencer as a reputable thought leader in your space and have them feature you in one of their content, such as a live event. That puts a face to your brand and creates an avenue to engage with and hear potential consumers' opinions. Alternatively, you may give influencers the freedom to create original content to help mitigate the crisis.
For example, Samsung had their S7 Notes phone banned because reports consistently claimed that the phones were bursting into flames. Instantly, they withdrew production of these phones and issued their customers replacements. They also had influencers explain the reasons for the occurrence.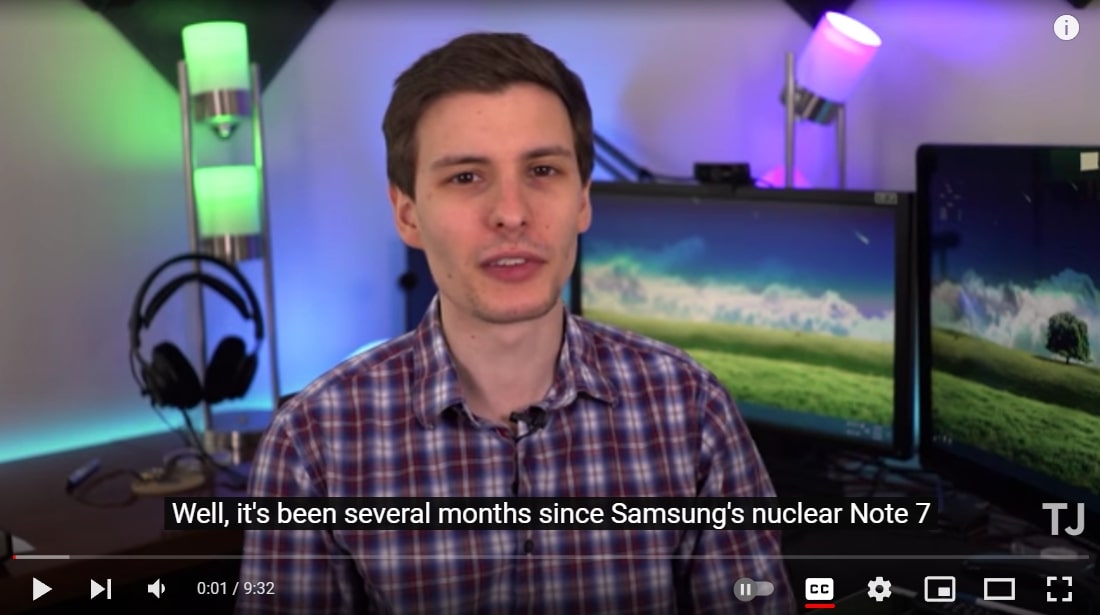 By thoroughly explaining the reasons for the crisis, videos like the one above help repair your brand's profile and allow customers to develop confidence in your brand again.
3 Tips for Using Influencers in a Crisis
When faced with a crisis, you must consider two immediate decisions;
How do you respond, and on what platform?
Do you need to make any changes to your strategy due to the crisis?
Whatever you do, you must set up a good PR and influencer marketing strategy to neutralize the effects of the buzz.
If you're wondering how to do this, here are some tips:
1. Be Straightforward
Empower influencers to be honest about your brand's missteps and alleviate consumers' fears when a crisis occurs. This way, you can retain their trust in your brand and even get them to empathize with you.
Be straightforward with the messages you share with influencers. That empowers them to be honest and present your company in a good light. Remember, their job is to reduce the negative impact a crisis might have on your brand. Therefore, take responsibility for your actions and communicate with them head-on.
Avoid leaving out essential details about the crisis to save your skin. Influencers must know the impact of the crisis to manage it well. Being straightforward can help curb backlash from existing and potential consumers and garner trust and goodwill even in a crisis.
2. Look at Your Existing Partners
It's essential to leverage existing influencer relationships when crises hit, as this could spark more brand loyalty from their audience.
Moreover, a familiar face will likely ease the minds of your consumers more than a wave of new influencers during a negative situation. It's why about 51 percent of brands work with influencers for six months or longer.
Influencers will help repair your brand's image using your product expertise and the connection they've already built around it with their audience.
Therefore, focus on building cordial and stronger relationships with influencers ahead of a crisis. That will get their audience in tune with your brand and make it easier to change how your brand is perceived during a crisis.
More importantly, these influencers would better understand your brand's personality, making it easy for them to develop creative content ideas that manage a crisis as it evolves.
3. Discuss the Plan With the Influencers
Influencers need to know the response game plan to help them develop a solid question-answer strategy. Don't just leave it to the influencer to determine what to do. Give them a framework within which they should work to ensure that the campaign yields positive results.
Influencers should never ignore questions or negative comments on their posts. Explain who will be responsible for quelling brand-related comments on their post and the message they should convey if faced with it. This way, you demonstrate honesty and openness to win back the hearts of your consumers.
Ensure that the brand's response plan aligns with your influencer marketing campaign. That would help you connect with consumers consistently and deliver on your promises.
You can guide your influencers by sharing a PR and influencer marketing brand brief. This brief should contain details of the plan and the message to send across.
Wrapping Up
Crises might affect your business at some point, and how you handle them will leave lasting impressions on your brand's image. Influencers can be the right tool you need to return your company to the light.
However, ensure you set clear expectations and partner with influencers who are a good fit for your brand. Focus on letting your influencer marketing strategies run their course and watch things naturally fall in place.
Businesses have been in your position and have found ways to make influencers useful to their cause, from creating engaging content that moves the focus away from the crisis to giving them creative freedom to add a unique voice to your brand with explanatory videos. You, too, can leverage PR and influencer marketing partnerships for a crisis management approach.