One of the biggest challenges we all face when starting with inbound marketing is building website traffic. You can have the best content in the world, but if nobody sees it, what's the point?
Today, you'll find a lot of content out there about how to increase website traffic. Some of it out-dated, some of it good, but not a lot of actionable advice.
The truth is, getting traffic isn't as complicated as it seems at first, and there are a bunch of different ways to do it. You just need to spend enough time, and find the best tactics for you. As soon as you implement them with your website, you'll likely see your site's traffic grow in a few weeks.
So in this post, I'm going to show you my five favorite ways to generate traffic.
1. Create Irresistible Headlines
A compelling headline will define the success of your content. If you want people to read your content and click your social media links, a great headline is crucial.
To reach this goal, you need find the right keywords and the right length. To search for the right keywords, you could use SE Ranking, Google Keyword Planner or AnswerThePublic.
Think about some media outlets like BuzzFeed, PlayBuzz, Digg that use compelling headline templates. But make sure that your headline matches the article. If your content is just click-bait, it can backfire in the end.
Some great tips to make compelling headlines:
Try not to exceed 62 characters. Otherwise, it can reduce the conversion rate in the long run.
Use specific numbers and data in the headline.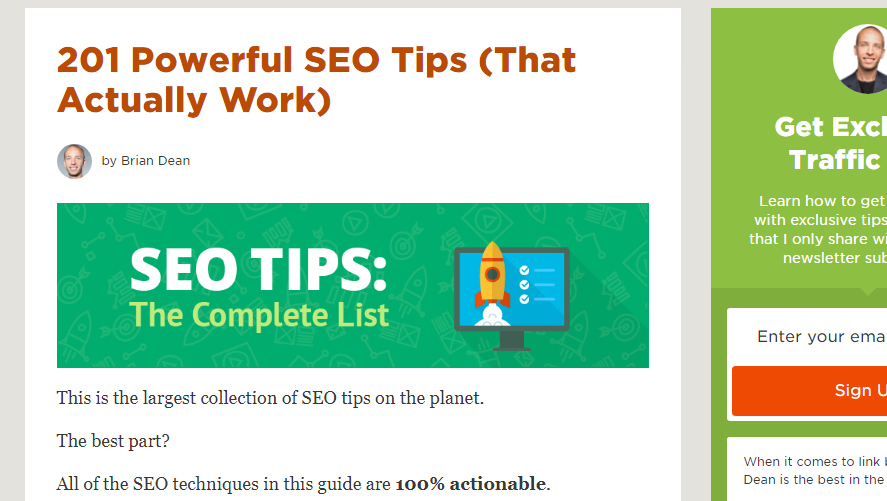 Use emotional adjectives (awesome, free, incredible, fun, etc.).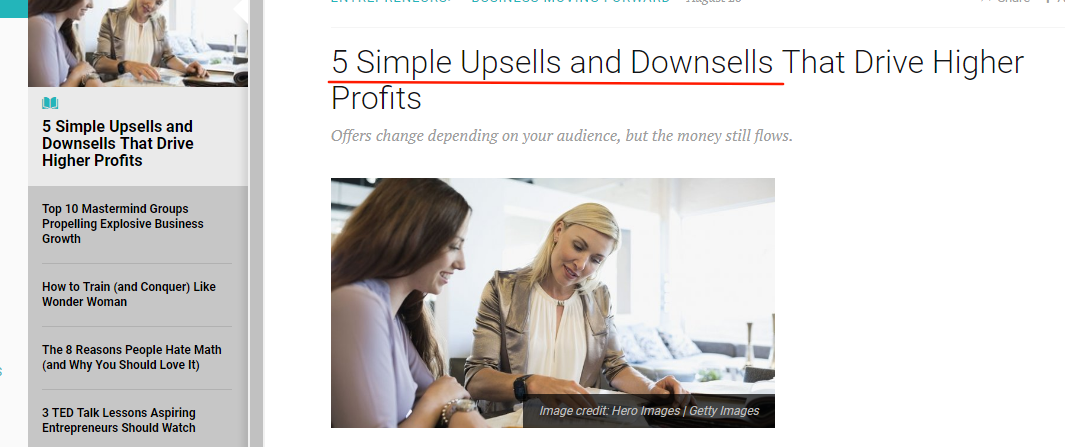 Use a unique rationale (ideas, ways, reasons, tricks, etc.).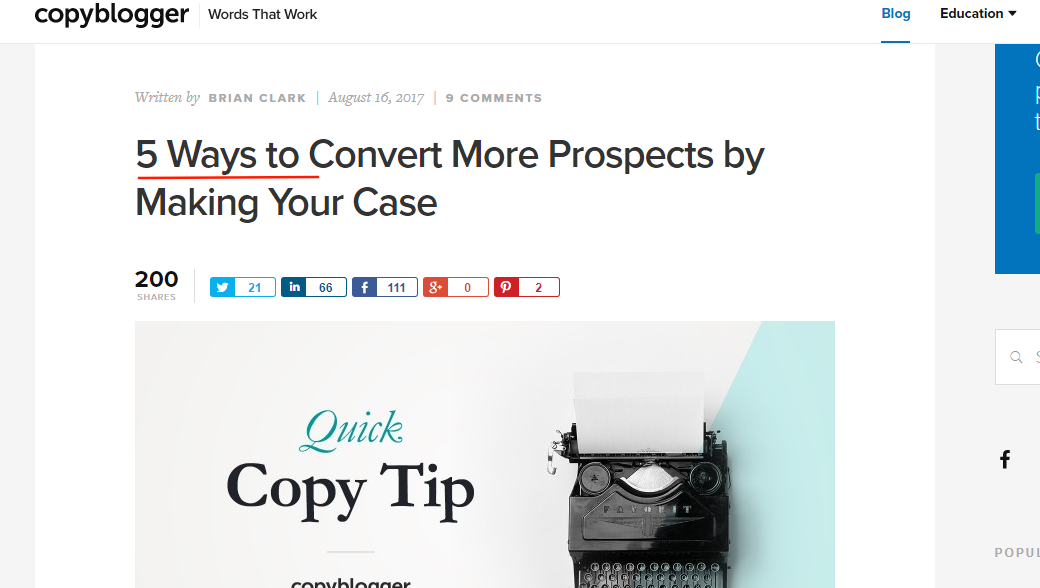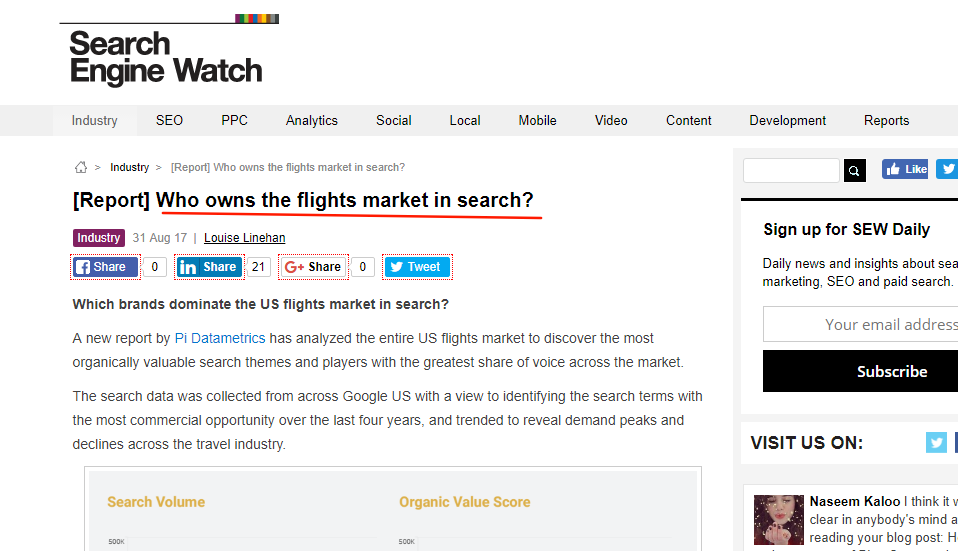 To check how well your headlines are optimized, you can use headline analysis tools like CoSchedule's Headline Analyzer or Sharethrough.
You can also use classic formulae as a good starting point for your headlines. Here are a few common ones: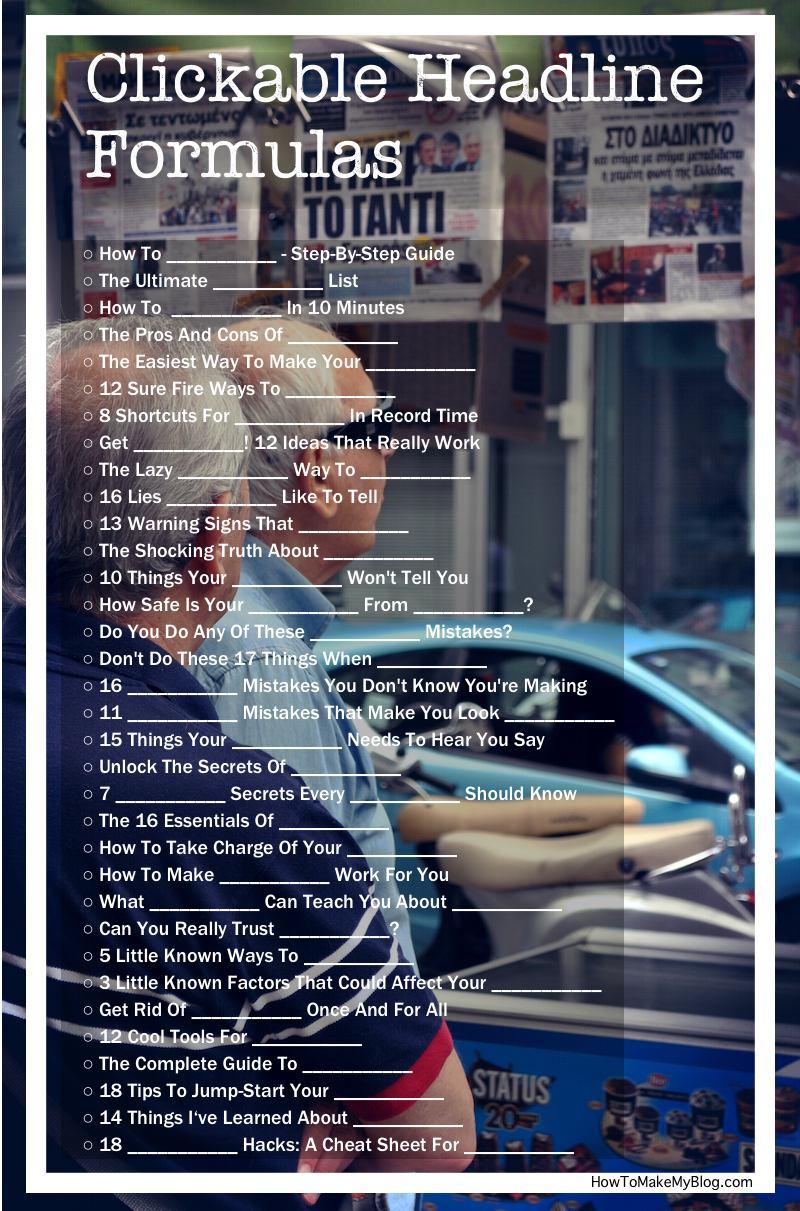 2. Dominate with Quora
Quora gets around 200 million monthly visitors. It's a massive website.
It's also a real mine of targeted traffic. When you ask Google a specific question, you'll likely see Quora answers because of their strong SEO.
Adam D'Angelo, the founder of Quora, explains: "Quora connects you to everything you want to know about. Quora aims to be the easiest place to write new content and share content from the web. We organize people and their interests so you can find, collect and share the information most valuable to you." This makes it the perfect place to attract your specific audience.
It's an excellent resource for keyword research as people discuss topics in everyday language, unfiltered by search engines.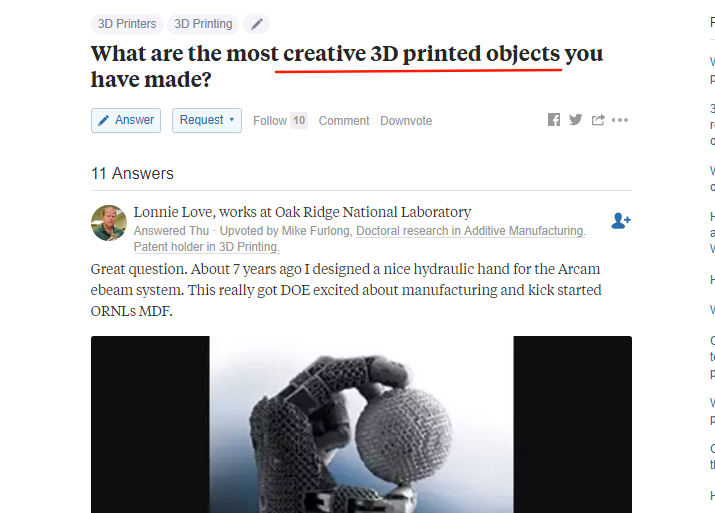 Quick tip: Use a backlinks tool to explore top Quora pages in shares and links. Find the top pages that are generating the most shares and links, and reverse-engineer their keyword ideas.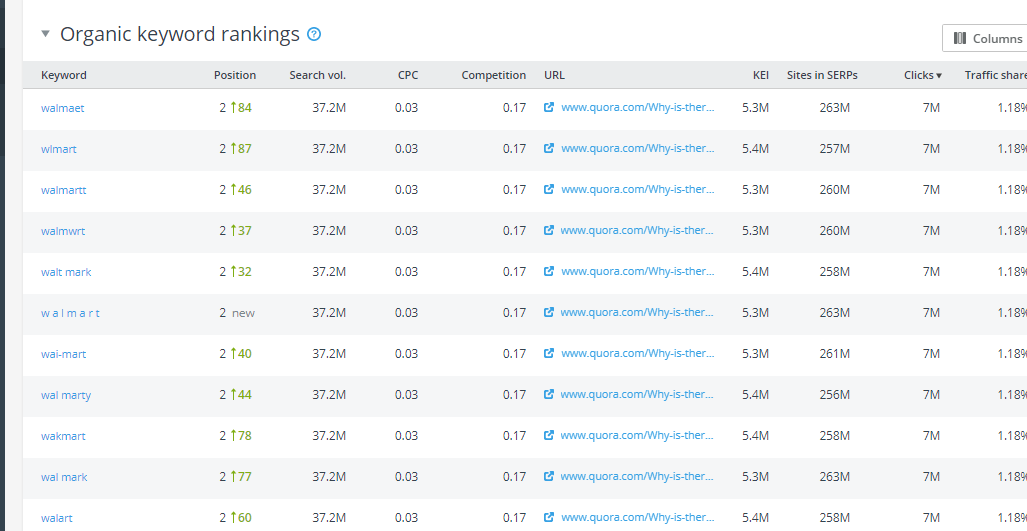 Here's a quick checklist to generate traffic with Quora:
Create a stunning Quora account and optimize your bio to stand out. Add a few words about yourself and your experience and add a link your website.
Add and find relevant categories that have lots of views and followers.
Search for relevant questions. Answer the questions and show that you know the subject well. To attract more views, the following things are important:

Use good grammar;
Insert videos or images;
Format answers well.

Publish strong answers. Here are a few tips how to write a reliable answer on Quora:

The first 3-4 lines must catch the reader's attention. Make sure that they're compelling.
Tell personal stories where you reveal and solve your problems.
Use good formatting and grammar.
Don't forget to add relevant links to your site. The more relevant they are, the more traffic you will get.
Quora is a long-term strategy to generate traffic for your website. Take your time, and don't overlook this platform.
3. Make catchy images
It's well documented that people remember 10% of what they hear, 20% of what they read and 80% of what they see and do. Using visuals makes sense, and can do wonders for your traffic.
Eye-catching images help make your website visually appealing and keep readers on your site longer. Here is a great example from Capital.com: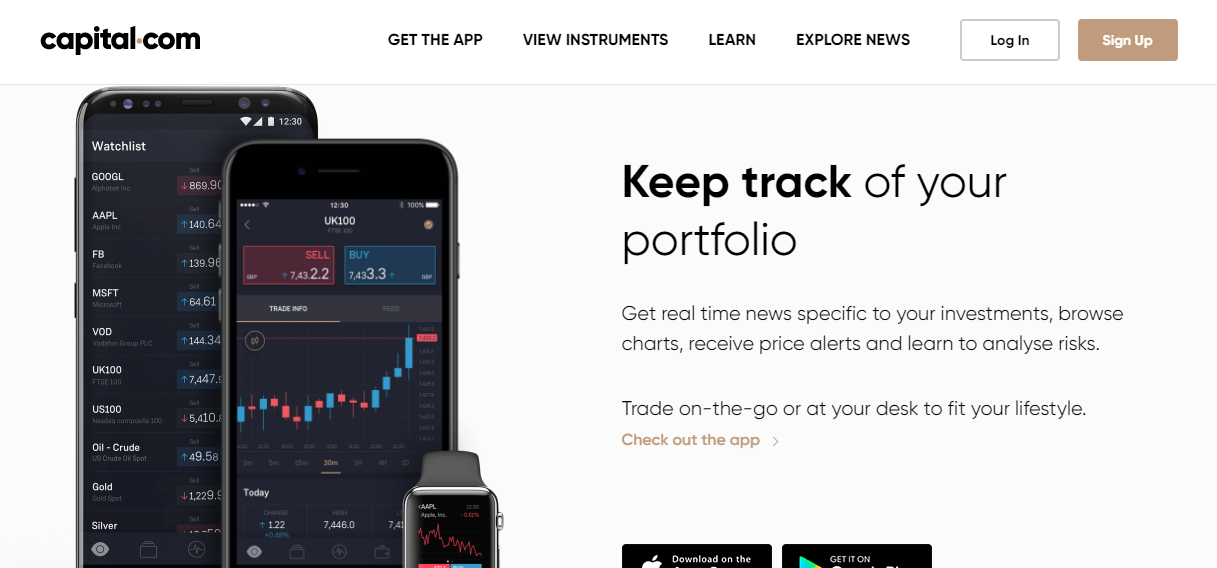 A good logo or image can affect users both emotionally and cognitively. Especially if you combine a compelling headline with a sharp image, you will do the best to get more traffic and clicks.
And you don't need to spend a lot of money on stock images. Often free photos can be the most powerful, found on websites like Unsplash.
4. Start guest blogging
Guest blogging is not only good for SEO, but also generates traffic and builds real connections with people in your industry. Try to publish 3-4 guest posts per month.
To do this, the outreach email is essential. Without a good first contact, you're unlikely to build strong connections.
Here's a quick guide to a good outreach email:
1) Introduce yourself and explain what you've learned from their blog, and what posts or ideas you liked the most.
2) Say "thank you" for the awesome content, and that you're reaching out because you're interested in guest posting. Share your pitches, show your last examples and tell them why these ideas will attract their audience's attention.
3) You can use Buzzsumo and analyze the good examples out there. Take a look at the sample below using MarketingLand: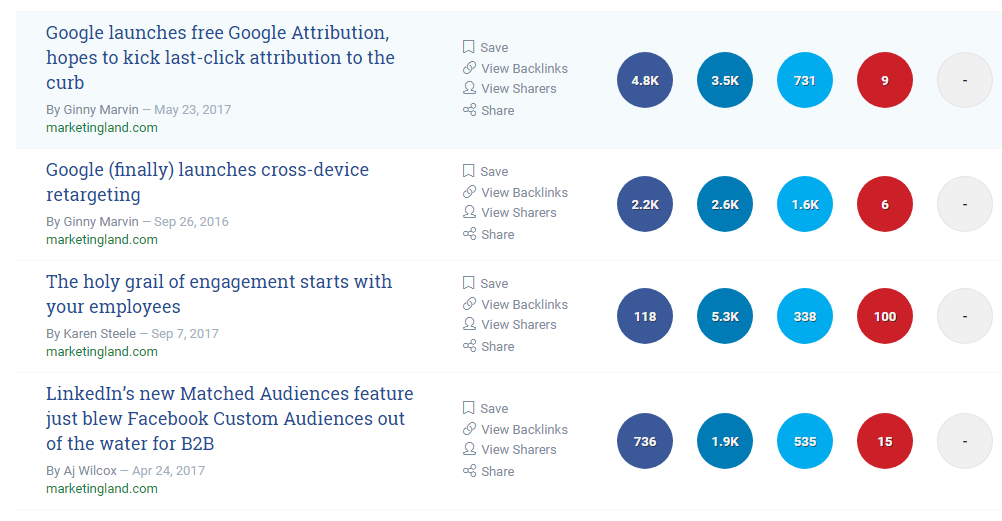 4) Once you've established contact, ask their requirements and what ideas they like to cover. Also, let him know that you'll manage all the editing but it'll be easy to make changes if necessary.
6) Write interesting content and use the right formatting (use short paragraphs and subtitles, include the "hook" at the beginning of your article, tell personal stories). Read your content aloud and fix any errors.
7) As soon as the post goes live, share it the right way on social media.
Guest posts are a great way to build backlinks to your site, and send traffic your way. But you need to write them well and try to build relationships that last.
5.  Use internal linking
Internal linking is very important for website traffic. If you have awesome content or web pages, you should add links from one blog post to another to keep traffic flowing
Many websites forget about internal linking. This is a big mistake. These links are useful as they help readers navigate your website and define the architecture of your site.
But you must also try to avoid using too many links on one page. 40-50 internal links in each web page might be a happy medium.
A few tips to get the most out of internal linking:
Create good quality content you can link to.
Include the right anchor text.
Add links to relevant content, but not for the sake of linking.
Don't overdo it with links. 5-10 internal links in one blog post is good.
Wrapping up
Now you know my high-impact ways of generating traffic. Give these a try, and watch as more targeted visitors start coming to your site.
Next it's your turn. Leave a comment below and share your best ideas to build traffic for a blog or site.