Instagram Link Stickers are now for everyone (that means you!)
It's official: Instagram is making its new Link Stickers available to everyone. That's right, everyone—10,000 followers NOT required.
You might have heard by now that Instagram has removed the swipe-up feature and replaced it with Link Stickers. Either you've used these stickers in your own Instagram stories, or you've seen them in the stories of accounts you follow.
But if you don't have over 10,000 followers or a verified business account, you might not have been aware of this change.
People tend to panic when apps like Instagram make changes to their rules or algorithms. But in the ever-evolving landscape of social media, sometimes these changes turn out to have a positive impact.
Case in point: Instagram rolling out the Link Stickers for every user. Instagram began beta testing the stickers in July and permanently retired the swipe feature in August.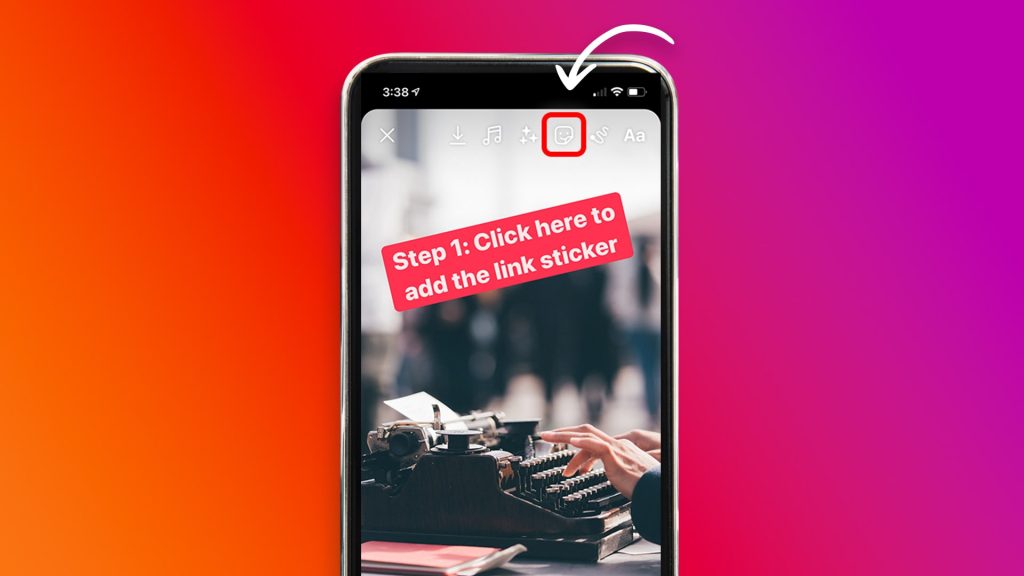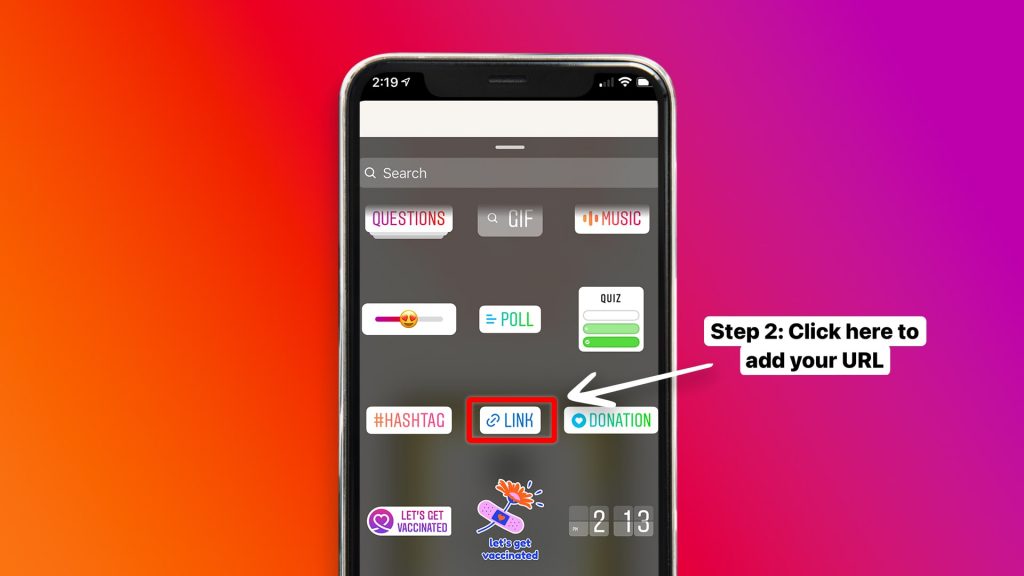 Table of contents:
Why has Instagram retired the Swipe Up feature?
Part of the reason was brand identity. Instagram uses stickers for everything else, and the swipe-up feature didn't really match their design aesthetic.
The other part was user experience.
Instagram's Max Eulenstein says the company has learned from the businesses and influencers who use the platform to inspire their communities and from users who simply want to share things with their friends and family.
It's also a way for the platform to be more egalitarian and inclusive to those who want to use social media to promote their businesses.
As Instagram said in a statement to TechCrunch:
"We made this decision based on feedback we heard from the community about how impactful it would be for creators and businesses of all sizes to benefit from link sharing to grow in the same way larger accounts do."
The bottom line of all this: Now you too can use Link Stickers on your Instagram stories just like the big brands do. Or…
Should you use Instagram Link Stickers?
If you have products to sell, a blog to promote, or an email list to grow, then the answer is yes!
With over 500 million daily active users worldwide, Instagram has enormous reach and is the most popular platform for influencer marketing in almost every country. And Instagram Stories are the most popular feature on the platform.
Just as with the defunct swipe up, adding a link to your Instagram Story with the new Link Stickers can lead to more traffic to your site and more conversions, two goals of any online marketing strategy.
Instagram doesn't let you add links to posts in your feed, and the link-in-bio feature works best for your website's main landing page. So for time-sensitive content or individual offers, using Link Stickers in Instagram Stories can be highly effective.
According to eMarketer principal analyst Debra Aho Williamson, "The ability to link out from Stories provides significant advantages when it comes to lower-funnel marketing objectives."
As with the swipe-up feature it replaced, the Link Stickers can drive sales and provide a useful metric for marketers and brands.
You'll also be able to customize the Link Stickers with color, placement, text, and size, and viewers can react or reply to your Story, which they couldn't do with the generic swipe up.
More engagement and more creative control? Sounds like a win-win. But as with most tools, it's all about how you use it. So let's get to it.
3 steps to use Instagram Link Stickers effectively
Step 1 Create an Instagram Story + add your Link Sticker
Whether you want to share a specific landing page, a blog post, or product information, the Link Sticker in Instagram Stories will allow you to do that.
To create your Instagram Story with a Link Sticker:
Upload or capture content to create a new Story.
Click on the icon that takes you to the sticker menu.
Tap to select the Link Sticker and add your link when prompted.
Position the Link Sticker wherever you want on your Story.
Customize your Link Sticker by tapping to change the style, pinching/expanding to change the size.
Tap 'Share' and your interactive Story with the Link Sticker will be live for 24 hours.
Save the Story to your Highlights to keep it beyond 24 hours.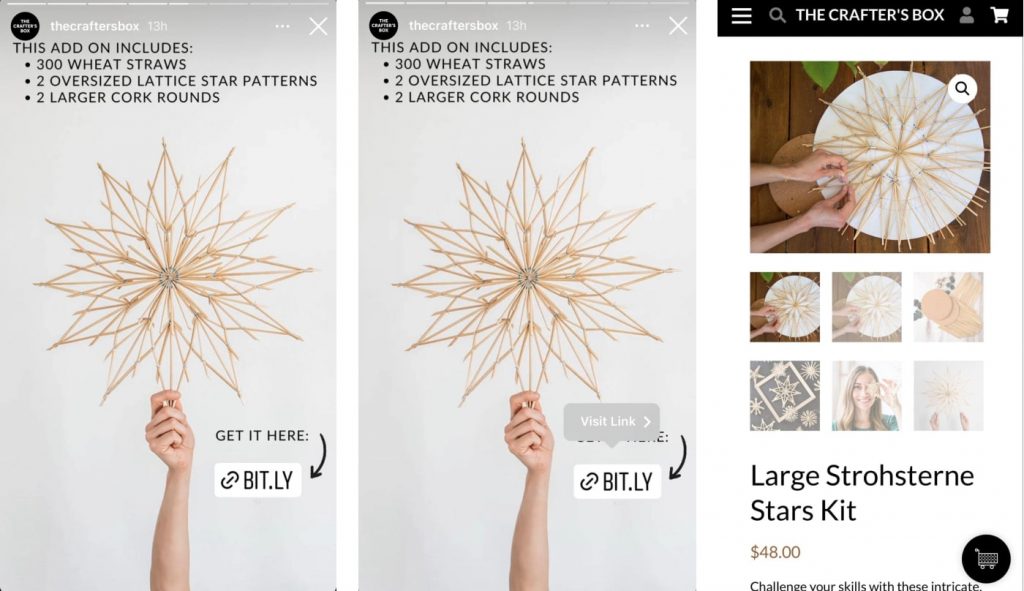 That's it. You've got a Story and it has a Sticker. So now what?
Step 2 Create a clear Call To Action
Spoiler alert: Your CTA is for viewers to tap your Link Sticker.
You want people to actually follow that link instead of just swiping past your Story to the next cat video or celebrity recipe, right?
So you need to make it clear to them that there's something for them to do. And fun enough that they stop to do it.
The best advice is the simplest: be direct. Use language that goes right out and tells them to tap your Link Sticker.
You could embellish your Link Sticker to help get the point across:
Arrows pointing to the Link Sticker
'Tap Here' stickers
Text directing them to tap the link
Or if it's a video, you could simply tell them to tap the sticker.
Second: You want to ask a question in your Story that prompts them to tap the link. The Quiz and Poll features are highly effective ways to ask your question as many users can't resist answering them.
Or again, if you're using video, you could just ask the question verbally.
For example, let's say you're a small business owner and your company makes a really effective all-natural deodorant.
Either in print or in audio, the question in your Story might be: "Want an all-natural deodorant that actually does the job? Tap the link to stop the stink."
You get the idea. Simple and direct.
For a more playful interaction, incorporate your question into a poll or quiz. Users find them highly engaging, just sayin'…
Another way to prompt viewers to click on your Link Sticker is to make a big announcement. Like Hollywood-searchlights big. New-Year-fireworks big.
Whether it's that you're releasing a brand-new product, or you have a limited-time offer for the holidays, announcements are a great way to grab attention. If you use them rarely, they'll be special when you do.
Before or after your 24-hour Story expires, you can check Instagram's Story Insights to find out how many users clicked your Link Sticker. That, along with your own conversion metrics, will help you gauge its success.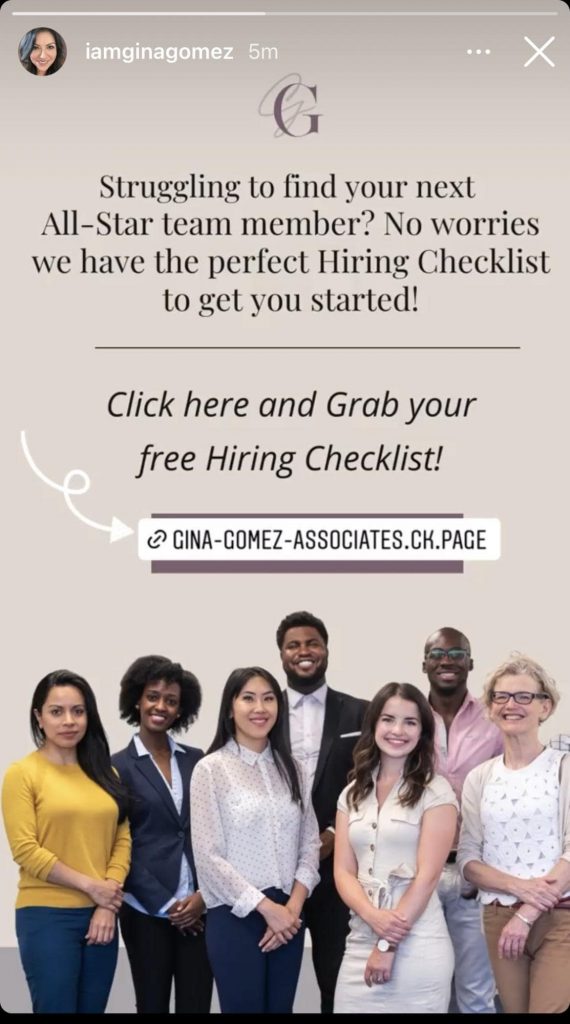 Which leads us to the final, most important step.
Step 3 Create a great landing page with strong copy
Once a viewer has tapped the Link Sticker in your Instagram Story, that's half the battle won. Now you need them to stay on the site you've sent them to long enough to do what you'd like them to do.
If you've sent them to a blog, you want them to read the whole thing (and possibly click other links). So your blog post has to be engaging. In other words, it needs great copy.
If you've sent them to a landing page for a product or service you're offering, you obviously hope they'll purchase it (or opt in to your list if it's a freebie you're giving).
How? Well, once again…
The most effective way to do that is with great copy.
Copy is what determines whether your conversions will be stellar, mediocre, or (yikes) non-existent.
According to Campaign Monitor, the average landing page converts at 2.35%. And data from Impact Plus confirms that the top 25% performers convert at 5.31% and above, and the top 10% at 11.45%.
And even higher conversions than these are not unheard of. With the right well-written landing page, you could find yourself among that top 10% (or higher)…immediately.
The key to writing a great landing page is, first and foremost, understanding the needs of your audience. These needs are often referred to as "pain points."
Asking your audience questions will help you identify their pain points and also give you exact words they use to express their needs (aka Voice of Customer).
Using Voice of Customer to write your landing page results in copy that speaks directly to your audience in words they understand intimately–because those words are their own and they've told you exactly what they need and want for an offer.
Then you organize those words in a clear, concise landing page framework and voila! high conversions in your future.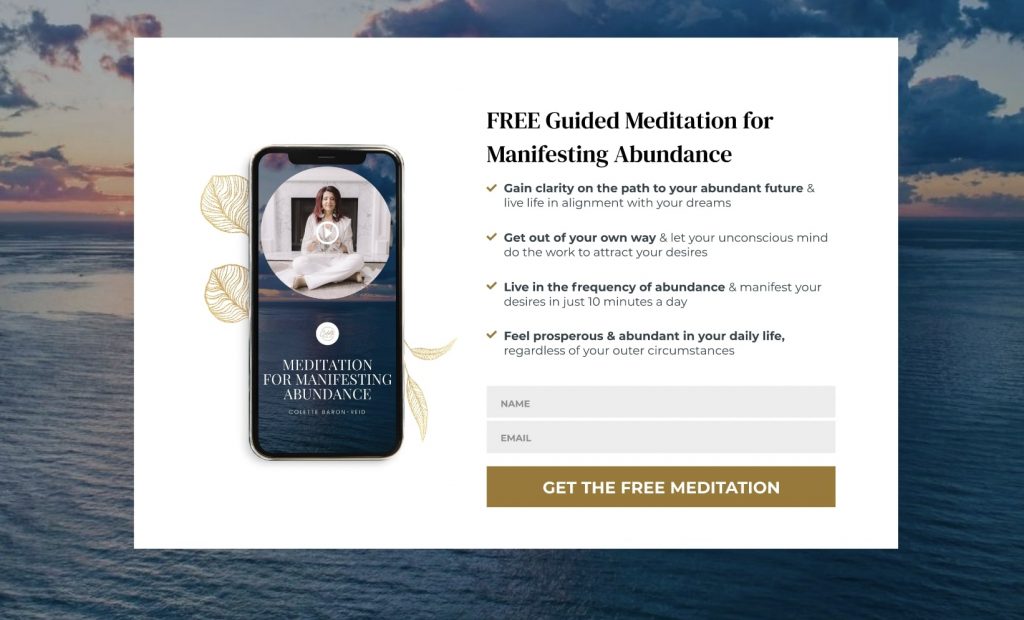 There you have it. Your 3 steps to using Instagram Link Stickers to send more traffic to your website and boost your conversions. Whether you want to build your list or increase your sales (or both!), these steps can help you get there.
So get to stickering!
Wrap Up
Focusing on the questions you ask in your Story and the quality of writing on your landing page, using the new Link Stickers in Instagram Stories can be an effective part of your overall social media strategy.
Have you used the new Link Stickers on Instagram Stories? Let us know about your experience in the comments below or on Twitter @mention or give our platform a try for free here.