Did you know that Instagram has over 1 billion active users each month?
The platform has been taking the world by storm lately and has become a preferred choice for youngsters around the globe.
The youth, especially Gen Zers, use the application for entertainment purposes and as a search platform to discover best-suited solutions. And there can be a number of reasons for it.
Compared to text-based information, Instagram search offers high-quality audiovisual output, which has more chances of engaging the intended audience.
Plus, the content supported by the app is much easier to consume compared to traditional search engine recommendations, such as blogs or articles.
These, along with many other factors, are responsible for Gen Z preferring Instagram over other mediums to explore the best-suited solutions.
And this article will cover the ones that are noteworthy in detail.
The Importance of Social Media for Gen Z
Before we dive into the reasons why Gen Z prefers Instagram search compared to other platforms, let's first explore the importance of social media for Gen Zers.
With over 4.74 billion users worldwide, social media has become a staple of our everyday lives, especially for youth.
Social media apps have become more than just platforms to connect with friends and family for younger generations. They serve as mediums to provide users with essential information that they need to make everyday decisions.
Leveraging the for-you algorithm, the younger audience on social media has found a way to stay tuned to the things that excite them and share their experiences with the world to stay relevant.
Any brand consultant will tell you that this has served as an opportunity for brands to humanize themselves and form in-depth connections with their intended audience.
As a result, users can now easily interact with their preferred brands and seek answers to their questions via social media. These interactions are up-close and personal, allowing users to access detailed insights and make smart choices.
So, it won't be wrong to say that social media facilitates interaction between people and brands. And that's the reason behind the active presence of all leading brands on different social media apps.
They've been sharing relevant content to attract a relevant audience and promoting their solutions, which has been welcomed wholeheartedly by Gen Z.
Gen Zers like to associate themselves with brands that resonate with their thoughts, views, beliefs, feelings, emotions, and backgrounds. It's their way of expressing themselves by showcasing their experiences.
They use social media apps, especially Instagram, for the feel-good factor and to interact with content that reflects their aspirations.
For them, the content they consume depicts their identity and helps them share their values with the world.
Plus, compared to their predecessors, Gen Z is savvier at navigating their preferred social media platforms and using the search feature to explore relevant information. No wonder 55% of people use social media for research and to learn more about their preferred solutions.
Understanding Gen Z Preferences
Gen Zers are notorious for keeping their phones at arm's length, and for a good reason. They want to stay connected with the world, and the best way to do that is to be active on social media.
Compared to previous generations, Gen Zers are more active on social media and prefer exploring relevant content in immersive ways.
Plus, Gen Z is better acquainted with technology and knows how to leverage modern solutions to access relevant information.
It's reported that 40% of youngsters prefer Instagram or other platforms similar to it over Google Search.
And that has been worrisome, even for giants like Google, which has more than 93% of the market share in the search industry.
The new generation is more intrigued by visual content compared to text-based search recommendations. Thus, it's less likely for them to use their respective queries to access relevant information through old-school methods.
This is the reason why Google has been consistently improving its audio and visual search capabilities to appeal to a younger audience.
Instagram not only allows its users to access relevant content and connect with their preferred brands, but also helps them seek recommendations from others to make informed buying decisions.
Plus, the social media space enables its users to showcase their respective brand associations and share their experiences with the world.
That's why it has become one of the leading social media platforms in the world and a preferred choice among younger demographic segments for research.
Reasons Gen Z Prefers Instagram Search
There are a variety of reasons why Gen Z prefers Instagram to explore their preferred solutions.
Table of Contents:
Visual Content
Did you know that our brains can process visual information like images 60,000 times faster compared to text-based content?
This is the reason why brands have been using visual content a lot lately in order to get more eyeballs and engage the intended audience.
The use of visuals is not just beneficial for brands; it benefits consumers as well. Compared to reading long articles and posts, people can easily seek answers to their questions in less time by exploring visual content such as images or videos.
And it goes without saying that Instagram is one of the best social media platforms for brands to engage their intended audience by sharing visual content, and is a go-to place for Gen Zers to stay up-to-date.
Entertainment
Unlike previous generations, Gen Zers are not easily intrigued by generic or bland content. Sure, they want to access information that helps them make informed decisions, but they also prefer to be entertained along the way.
Compared to their predecessors, Gen Z has a very low threshold for unending articles, boring ads, and uninteresting social media posts.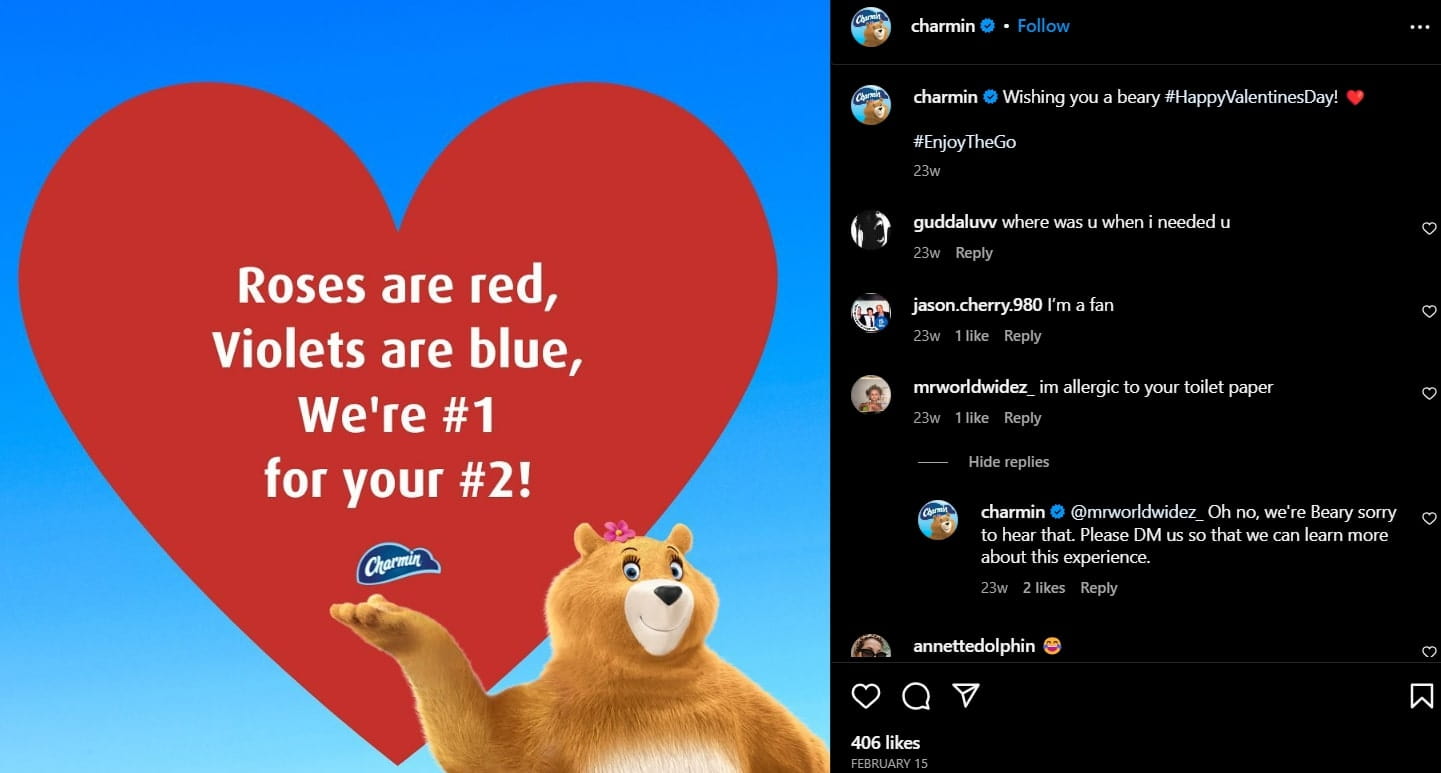 And that's the reason why they have been using Instagram search over other viable alternatives, as the platform enables brands to showcase their creativity and embrace humor to generate the desired traction.
Social Proof
People can be indecisive when it comes to making buying decisions. This may be because they have a hard time trusting new brands or find it difficult to choose a particular solution over others.
Whatever the reason, they often rely on reviews and recommendations from their social circle before making a decision.

It's reported that user-generated content such as reviews and testimonials influences the buying decisions of 90% of people compared to any other form of advertising or promotion, and Gen Z is no exception.
Hence, they prefer the search feature of Instagram over other mediums to access relevant information.
The platform not only enables its users to explore information about brands, but also makes it possible for them to interact with other people and learn from their experiences.
Hearing positive things about brands on social media can be reassuring and help Gen Z make buying decisions with peace of mind.
Curiosity
Gen Zers prefers Instagram's search feature over other mediums to fuel their curiosity. They don't just want to explore solutions best suited for them, but also want to stay up-to-date with the brand associations of their social circle. And Instagram gives them access to this information.
All they have to do is access the brand's page to find out whether or not their connections have been following the page already.
This information may come in handy for Gen Z, as it helps them decide whether or not a particular brand association best serves their interests.
Fear of Missing Out
Compared to previous generations, Gen Zers are likely more susceptible to the fear of missing out (FOMO) as they have a strong urge to belong.
They don't want to miss out on things that align with their interests or experiences that they deem important. FOMO has a substantial impact on decisions made by Gen Z, and often drives their buying choices.
You will often find Gen Z establishing brand associations based on the preferences of their social circle because they don't want to feel left out or less relevant.
It doesn't matter if they like the product or not. They will end up buying it anyway because most of their friends have it. This is why Gen Zers often stalk the Instagram feeds and check out the Instagram grid of the people they follow.
That way, they can quickly access the stories the moment they're posted, especially when the accounts belong to popular individuals in their groups.
Influencer Recommendations
There's a reason influencer marketing has been on the rise for quite some time now, with brands considering influencer partnerships as an effective strategy to reach out to the masses and attract a younger demographic profile.
Influencer recommendations or endorsements go a long way and often stimulate the buying decisions of Gen Zers.
We have already discussed how important social proof is for Gen Z and how it can impact their buying decisions. Here, we are talking about the recommendations that come from their role models and larger-than-life celebrities.
So, it's a no-brainer that influencer recommendations outweigh the ones received from the masses or random strangers via social media.
And since Instagram is like a home for influencers worldwide, it has become a preferred choice for Gen Z to research different solutions and seek recommendations from influencers they follow.
Access to Detailed Insights
Back in the day, people used to make impulsive buying decisions. They were often inspired by the promotional campaigns of brands and went for the purchase without giving it a second thought.
Things are different now. The younger generation does not make buying decisions on a whim anymore. Instead, they make careful choices backed by research and prefer accessing in-depth insights before buying a particular solution.
Brands caught up on this quickly and redefined the way they marketed their products or services. They realized that it would not be possible for them to promote their solutions by offering the intended audience a mere glimpse of their capabilities. People wanted access to detailed insights and were more concerned about the specifics.
As a result, brands started leveraging social media platforms to share exclusive details about their solutions in order to establish a strong connection with their respective audiences.
This gave birth to behind-the-scenes content that you can frequently access today through your Instagram stories. Sharing behind-the-scenes content has helped brands attract Gen Z, as younger audiences want to know what makes a brand the way it is, and demand a sense of exclusivity when it comes to consuming content.
Brands today share behind-the-scenes content, including the creation process of their custom clothing, to connect with Gen Z consumers and provide a sense of authenticity and exclusivity.
This also helped brands humanize themselves and made it easier for Gen Z to relate to their preferred solutions.
Self Help
Brands are the first point of contact for people whenever they are struggling with the offerings, or have questions about the solutions in general.
Here, many would prefer the traditional ways of reaching out to brands and getting their queries addressed via chat, phone, and email helpdesk.
But Gen Zers prefer to do things a bit differently, as they often prefer self-help over reaching out to brands for guidance. This led brands to introduce product tutorials and how-to guides to cater to the preferences of the younger audience.
However, by doing so, one problem still remained. Engaging the intended audience with boring step-by-step text-based tutorials was quite challenging. So, brands had to think of ways to make their guides visually appealing. And this is where social media platforms like Instagram proved to be useful.
The platform enabled brands to cater to the queries of their intended audience by using visuals to create engaging product tutorials.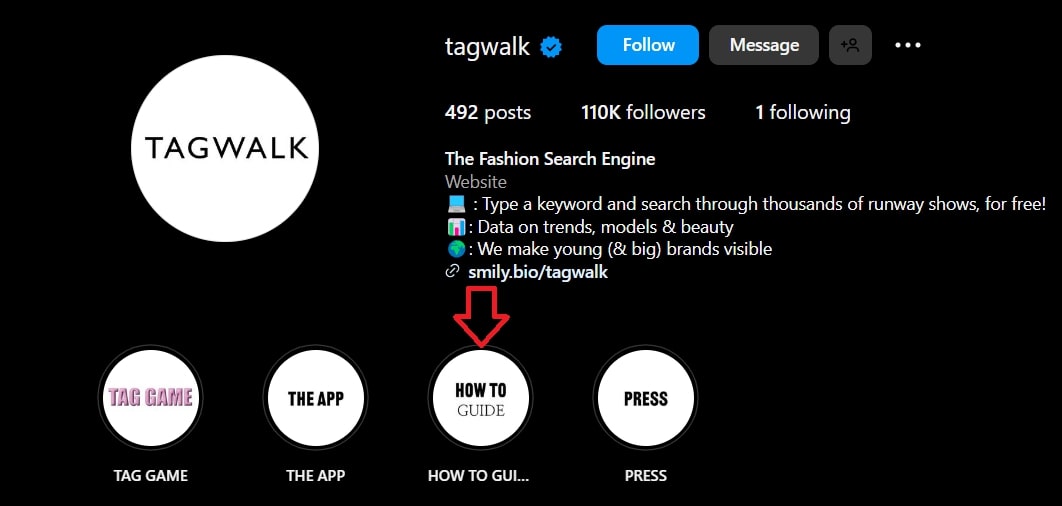 These tutorials are meant for Gen Zers who want to leverage their preferred solutions to the fullest, without having to rely on brands at every step of the way.
Since Gen Zers want to explore their preferred solutions in great detail prior to making a purchase, showcasing visual guides via social media serves as an excellent strategy to attract the intended audience and cater to their pre-sales queries.
Final Words
In conclusion, the affinity of Generation Z for Instagram Search can be attributed to a confluence of factors that align seamlessly with their digital preferences and lifestyle choices. The platform's visually immersive interface and user-generated content cater to their craving for authenticity and creative expression.
The seamless integration of multimedia content, coupled with the user-friendly search functionality, provides an efficient and engaging way to discover information, products, and trends. Moreover, the emphasis on visual storytelling resonates with Gen Zers desire for bite-sized yet impactful interactions.
Lastly, the platform's integration of e-commerce features aligns with their preference for seamless and convenient shopping experiences. In a digital landscape defined by rapid shifts and evolving preferences, Instagram Search emerges as a favored destination for Generation Z, encapsulating their values, interests, and modes of engagement.