Internet marketing isn't new by any stretch. Since its inception, businesses have descended on the online community, creating a crowded advertising atmosphere. Just about every business in the world is engaged in some form of online promotion, and they're all competing for the attention of the masses 24 hours per day.
That's why when new and exciting online advertising opportunities present themselves, it's important to jump on them immediately and get in on the ground floor. Internet trends should be constantly monitored, and businesses should be flexible enough to shift their plans to embrace new popular platforms at a moment's notice.
One of the most popular online platforms right now is Discord. This online chat platform was originally developed for gamers to communicate with one another during online play, but it has since turned into a multi-faceted community where you can find something for just about everyone.
Discord currently has over 300 million users, and with the right advertising plan, your business could generate revenue by appealing to the Discord community. But how can you get started marketing on Discord? And what are some best practices you can employ to get the most bang for your buck?
Read on to find out.
Why Market on Discord?
Sure, Discord has over 300 million users, but why is it such a gold mine for advertisers? After all, Facebook has more than 2.91 billion users, so should your efforts be focused there instead?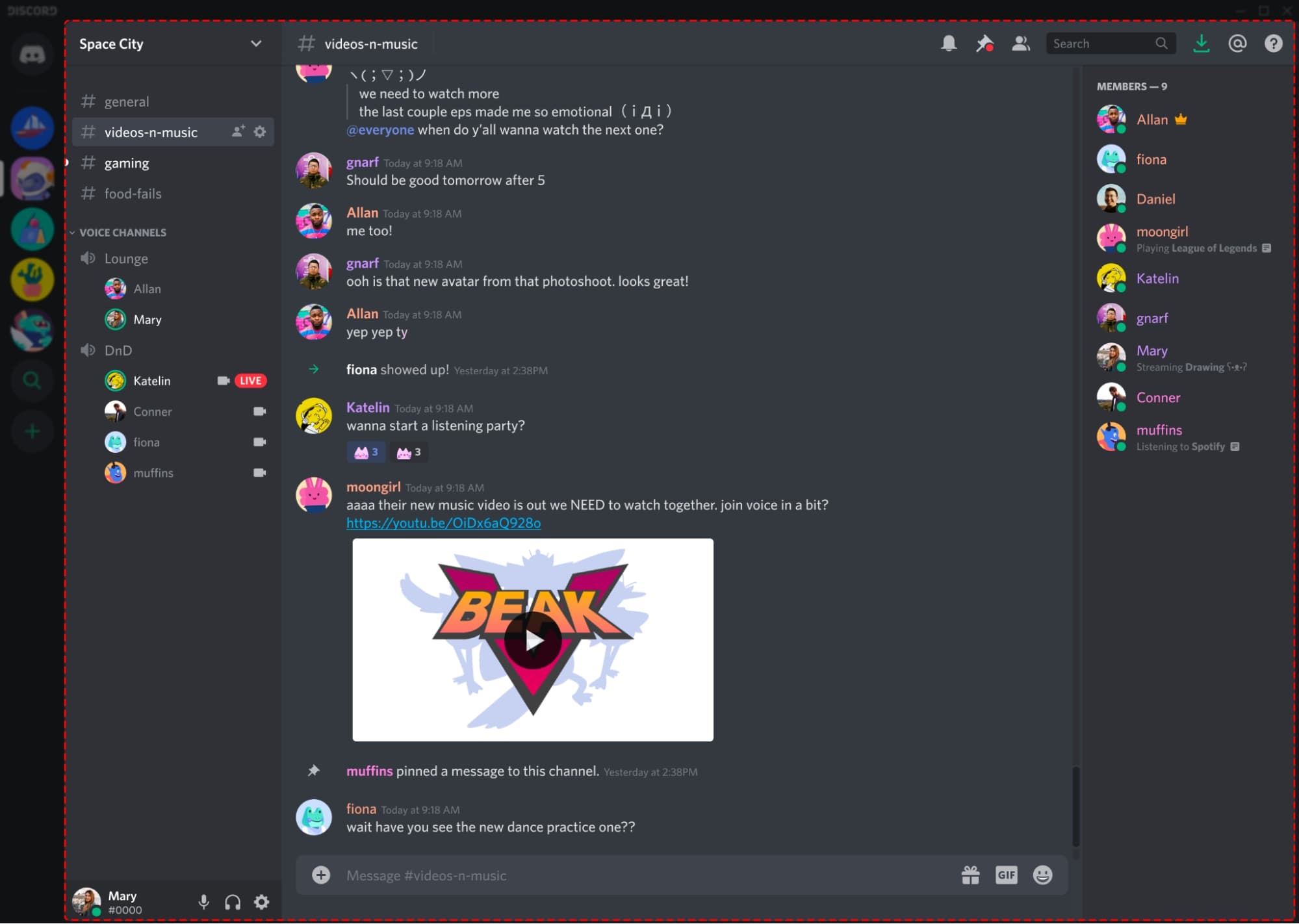 It all boils down to what kind of business you have.
There are businesses that choose a single social media platform to promote themselves, while others take a multiplatform approach. Each may have the same or different strategies. For example, HelloRache is a business that provides virtual assistant services where users can hire a virtual receptionist. It has a presence on Instagram, Tik Tok, and YouTube. Each of these platforms show off different content, targeting different audiences. The more social networks you use, the wider your audience can be — and therefore have greater reach.
In other words, Discord is but one of many platforms you should use for outreach. It also comes with a number of strong benefits.
For example:
It allows for community marketing that makes buyers feel as though they're a part of something special and specific
You can create servers and share brand-specific content with people who want to see it
It provides an opportunity for quick and efficient customer support
Additionally, it's a more laid-back platform where users tend to lower their guard. Discord is unique in that even the most serious topics can become part of a fun discussion. How do you imagine advertising something like Crypto IRAs? It's considered a serious matter by just about everyone. Still, Discord allows companies to run fun marketing campaigns around traditionally dry topics or services that are easy for everyone to understand and appreciate.
Marketing on Discord Best Practices
Cater to Your Target Audience
Before launching your Discord marketing campaign, you will need to truly understand your audience and what they're looking for.
There are many niches and groups you can find within the Discord community, so it's important to make sure the channels you're marketing in match the audience you are trying to reach. For example, if you're a streamer who plays older titles like Game Cube games or PS1, find gaming or streaming channels to join and promote your streams.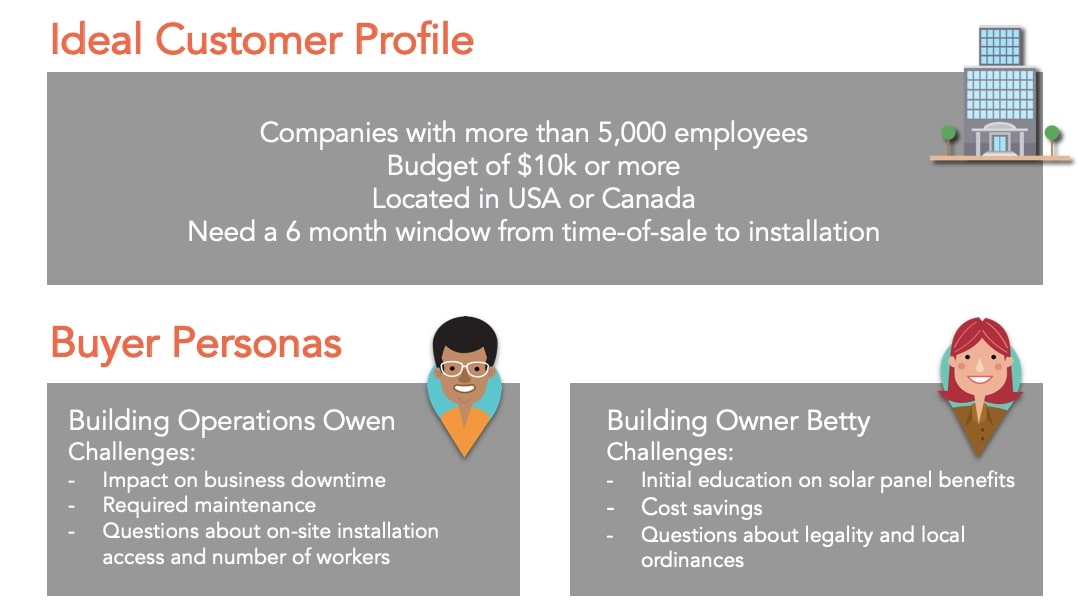 Before ever booting up Discord and signing in as your business for the first time, there are several questions you need to ask yourself.
These include:
Who do you want to reach?
What are your goals?
What KPIs will help you reach those goals?
How will Discord help you reach those goals?
Furthermore, determine your target audience's:
Age
Gender
Interests
Marital status
Geographic location
Pain points
Advertising likes and dislikes
Create a Server for Your Brand
One of the first steps you'll have to take to market your business on Discord is to create a discord server community. This is a central server for your audience to converge on and talk, with various channels that are more focused on different elements of your business.
Discord allows you to create these channels where groups interested in specific topics can communicate and exchange information in a fun way. So, for example, if you are interested in the automotive industry and sell truck accessories, you can create a channel specifically geared toward rims for trucks. These spaces come with their own user roles, animated avatars, and access to video and voice chat to let members talk about these particular topics.
Just remember that visuals are fundamental to creating a successful Discord server. Stickers, GIFs, and images can all help you communicate and provide users with elements they can use to interact with one another. Use an online background remover to create these elements.
Join the Discord Partner Program
Discord has a partnership program that can help businesses looking to make an impact on the platform. Unfortunately, the program is more aimed at established communities, but it is possible to join as a new member.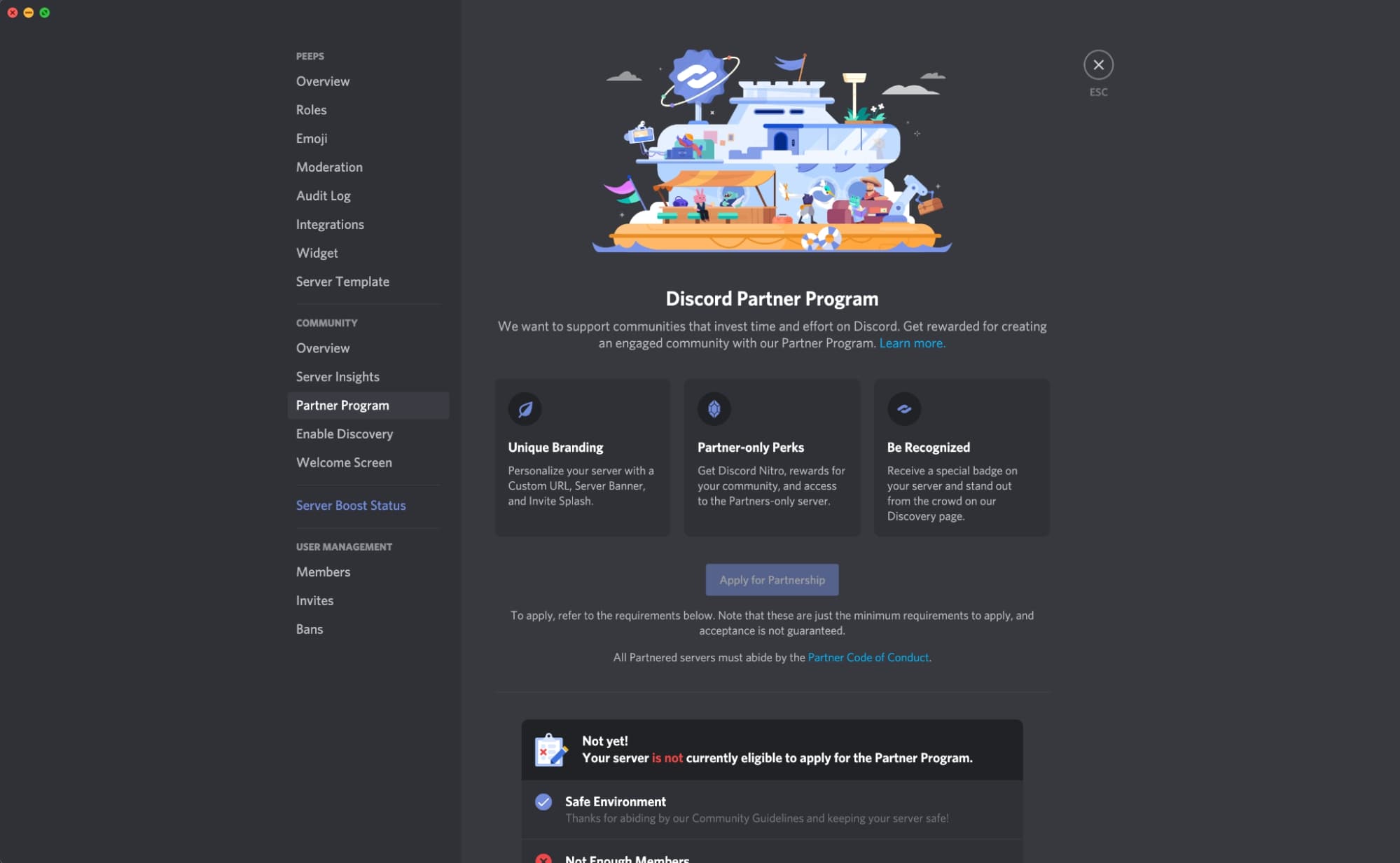 There's a large application process with several requirements. Among them are:
Your server must be at least eight weeks old
You must have at least 500 members
Your server needs 50 active communicators per week
You must have at least 100 viewers per week
Your eight-week retention rate must be at least 20%
2FA must be enabled for moderation
If you meet these criteria, there are many perks you'll receive, including:
Your community server can have personalized branding and a badge
You become findable on the Discord Discovery page
You can earn points for growth and engagement efforts that can be used to unlock features like community roles and spam prevention
Create Live Events
Fun live events can be a great way to draw attention and engagement to your server. This helps create a stronger community and opens up further marketing opportunities.
These events can include live shows like a podcast, demonstrations of products, watch parties, competitions, trivia nights, and more.
Again, this is a time to look at your target audience and determine what kind of event would best appeal to them. You'll do yourself no favors by running an event that doesn't appeal to the prospective customers you're hoping to draw in.
You can easily create an event from your server's menu. There's an option called "Create Event" that you'll click.
Forge Relationships With Other Communities
Your Discord advertising efforts should not be solely limited to your community. Find other relevant communities to join and forge relationships with them. Organize take-over events where they're able to market to your audience while you market to theirs.
Discuss different topics that appeal to your audience and the community you're working with. These can range from a wealth of topics, from how to become an influencer to something practical like car tips or the best books you've read. As you generate attractive topics, your community will grow along with the interaction levels around them.
Engage Quickly
Discord can create an excellent opportunity for audience engagement. This includes answering questions and conversing with your customers, both in public and privately, via DM.
Why would someone need to message you privately outside of your server? It all depends on the nature of the products you're offering.
There are products that your customers really want to discuss out loud, but due to sensitivity issues, they don't do so in every space or platform. Because Discord is a bit more exclusive than other online spaces, its channels make it easier for users to discuss topics like depression, erectile dysfunction, or purchasing Viagra. Such approaches also help companies promote their products through direct communication with potential customers.
You have to jump on the interaction right away when someone reaches out to you, whether privately or in public, through the server. People don't want to wait for answers and interactions. They want to be heard and engage with the brands they enjoy. That's why it's important from a customer service standpoint to pay attention to your mentions and messages.
Additionally, you should also be monitoring the interactions your customers have with one another, as there might be an opportunity for you to jump in and help.
Mine for Data
Discord can help you generate performance insights, but only if you meet certain requirements. If you have more than 500 members of your server community, you'll be granted access to Discord Server Insights.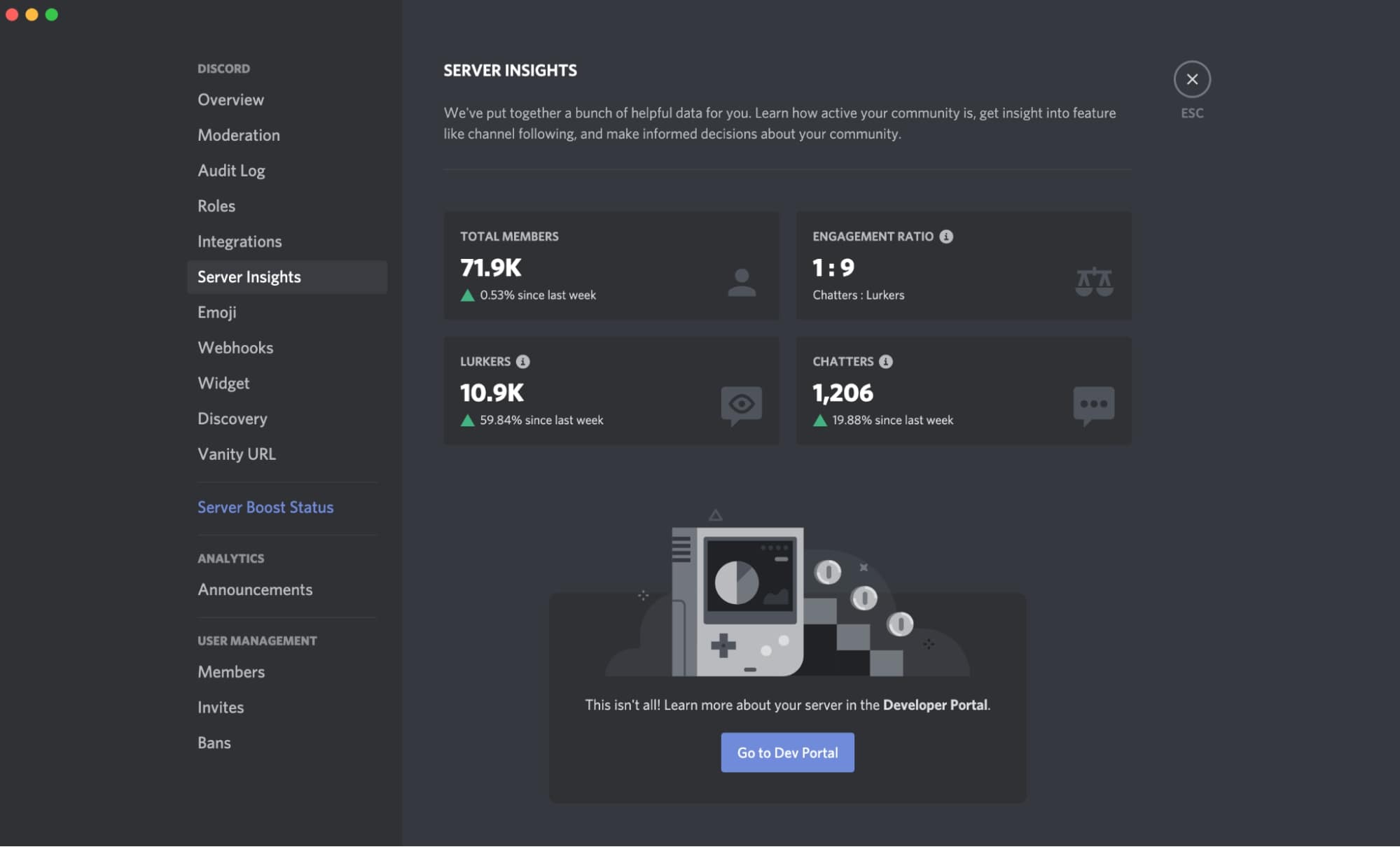 Once the feature is unlocked, it can be accessed on the Server Settings page. Just click where it says "View Server Insights."
This feature allows you to see a wealth of valuable data, including:
The overall server sentiment over a given period
Trending topics within your server
The top conversations
By understanding this data, you'll be able to see what kinds of topics and engagement your audience responds to. Then, you can adjust your Discord marketing strategy to feed into those trends and see improved engagement levels going forward.
Marketing is data-driven, and Discord will give you the tools you need to understand your audience. But to get there, you've got to build your community and create a viable and sustainable online population.
Present Special Offers
Discord can be a great place to present special offers to your audience. These should be offers you can only get as a member of the Discord server. This will attract more users over time, as fear of missing out will generate renewed interest in what you offer on this platform.
Discord's features allow you to engage with your audience more personally, as they can create their own groups and build a community around your product or service. That said, you can use the opportunity to show appreciation to your audience by offering these exclusive deals.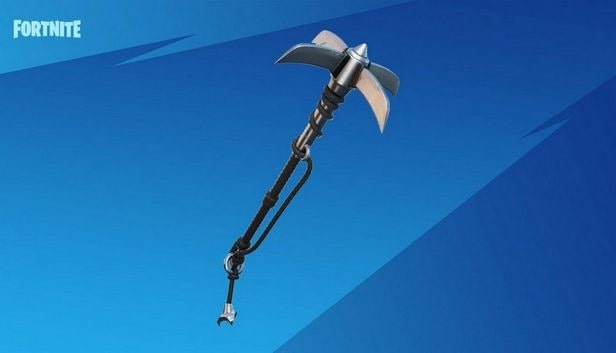 Say you're a video game company selling downloadable content and affordable game keys, and you are launching a big sale on various products like the Catwoman pickaxe and other items from the Fortnite shop. A good idea would be to share it with your Discord community, give them early access or make one-time offers for Discord members only
Encourage User-Generated Content
Discord can be a gold mine for user-generated content (UGC). This is content your users create for you, and it can be anything from an image to a video or even just positive words via text.
You can encourage the creation of user-generated content through contests. For example, create a channel where users can upload images or videos of them using your products. Then, do a random drawing of the participants every month for some prize like a coupon or free item.
User-generated content can go a long way with prospective customers. It's more trustworthy than traditional marketing content created by a company and comes to you at no cost whatsoever. Just make sure you get the creator's consent before sharing the content.
Any UGC generated on your Discord server can be used on other social media platforms, your website, your email marketing newsletter, or in your advertising content on other platforms.
Use Discord Bots
Discord has several bots you can install on your server to promote your channel. These bots can interact with your audience using AI tech while you're away. You can use bots to run polls, host giveaways, and automate moderation tasks.
Bots can make your Discord server more interactive for users. They can welcome new users immediately upon arrival and lay out the server rules. They can also perform light management duties, such as checking all posts for violations.
Bots can mute, kick, or even ban members who violate the rules based on the consequences that you program. They can also create customer support tickets when users reach out with questions, responding to them right away.
Conclusion
Discord is a tremendous, popular, and growing platform that can be beneficial for businesses in all industries and of all sizes. But you need to know how to leverage it properly if it's going to pay off for your business in the end.
Follow the tips and tricks highlighted above, and you'll be able to take your business to new heights through the wonders of Discord marketing.