We've talked about this before: your brand's reputation is too important to ignore. You need to know who's talking about you, and what they're saying.
You already monitor social media, check the news, and scour forums with listening tools like Mention. But what about the first place many buyers turn when they're considering a purchase?
Are you monitoring review sites?
People use these sites daily, for even the smallest purchases. They get coffee recommendations from Yelp, gift ideas from Amazon, and even app suggestions from iTunes or Google. You name it, someone's reviewed it.
And the thing is, people trust these reviews. They trust them more than they do your advertising campaign or press release. So if you want to manage your reputation and know what people really think of you, you'd better monitor these sources.
With Mention, you can. We've just added more than 70 top review sites to our platform. Everything from Agoda to Zomato!
Yee-haw!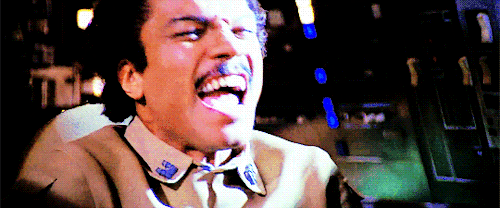 What kind of review sites?
It's pretty obvious that restaurants and hotels need services like these. When you book your dinner or vacation, you rely on scores from TripAdvisor or Expedia. But it's not just limited to these businesses.
We monitor review sites that cover:
Schools: GreatSchools.com, PrivateSchoolReview.com, SchoolDigger.com
Health: Vitals.com, Healthgrades.com, RateMDs.com, UCompareHealthCare.com
Cars: Cars.com, Edmunds.com, DealerRater.com, Cargurus.com
Property: Rent.com, Apartments.com, ApartmentRatings.com
Almost anything else: Yellowpages.com, BBB.com, ConsumerAffairs.com, Google Local, Foursquare.com, Citysearch.com
Just about any business can benefit. Whether you run a university, a group of car dealerships, or the hottest app on the block, you need to track reviews.
To see what else is on the list, talk to us today.
How does this help you?
Enough celebratin'. Let's look at a few key reasons to monitor review sites with us.
Track all your reviews in one place
You probably come across a review from time to time, and think you have a handle on what users think. But can you be sure? Unless you're monitoring all of these sites, you won't have the full picture.
Mention puts them all in one place for you. So whether it's a hotel review on Booking.com or company feedback on Glassdoor, you'll find out in real time. Oh, the convenience!
Improve reviews with a quick response
In our reputation management action plan, we detailed how a speedy reaction can cause some commenters to change their review. And you don't need to beg or plead. You simply show that you've heard them, offer a solution (if possible), and that one star can become four or five in no time.
Done well, there are even bigger advantages. When other users see how well you handled that first complaint, they'll be glad to give you their business. Now you've turned one angry customer in 5 or 10 happy ones!
Get valuable product feedback
You're good at what you do. So why do you only have four stars on Google? If you don't pay close attention to user feedback, you're missing a chance to inch closer to perfection.
And getting feedback by email or phone can be hard work. But users will happily share their thoughts on review sites without being prompted. You just need to be listen.
Provide next-level customer support
Usually when you give customer support, you wait until someone contacts you directly. They have an issue, so they fire off an email or make a call.
But not everybody feels comfortable doing this. Some people prefer to share their issues in public places, anonymously. Well now you can help them too. When they leave a review, reach out and see what you can do to solve their problems.
How do you get started?
These extra review sites are available to Mention users with Boolean alerts. That means you need a Company plan.
The good news is, we'll create the alerts for you and get everything set up smoothly. And we're always happy to change or fix things for you. Because media monitoring shouldn't be complicated.
So talk to us now to set up your Mention account, and take control of your precious reputation.