Podcasts are the ultimate multitasking aid: they're there to help you pass the time during a dreary commute, there to keep you company while you're scrubbing the bathtub, and can turn meal prep into an educational hour spent in the kitchen.
Research has discovered that podcast listeners tend to be well-educated, young, and affluent. Podcasts can also be turned into a great revenue stream – if you don't make the mistake of turning them into commercials, that is.
The key to a successful podcast is having something to say, and presenting it in a voice that appeals to your target market. Once you have that down, all that's left to do is let people find you, then watch as your brand awareness and revenues increase, right?
Well – not quite.
To help potential listeners find your podcast, you first need to reach for some optimization tactics. To that end, let's explore eight effective SEO tactics that will help you attract more listeners to your podcast.
Table of Contents:
Craft a Great Podcast Episode Title
The first thing audiences (and search engines) will see of your podcast is its title.
This is precisely why you need to make it catchy, have it reflect what you will be talking about very clearly, and use the right keywords to help it rank well in search.

Services like Google Play and iTunes both have their own algorithms, and the title of a podcast plays a large role in the way they rank it. Of course, factors like the number of subscribers and the number of reviews also have their part to play, but let's just agree that the title is very important.
Of course, Google's own algorithms also take the title into high account when ranking podcasts, but that's already a given.
Let's assume that you've done your research well and that the topic you're going to cover is of interest to your audience. To help them find your podcast more easily, we'd suggest the following keyword tactics:
Focus on one keyword in the title – you can add others to the description of the podcast
Go for a shorter keyword in the title and expand it in the description
Know the language your audience uses: for example, Brits say rubbish instead of trash, so being aware of the gender, age, cultural, and geographical determiners of your audience will help you give it the right title
Try looking for similar podcasts and see what kinds of keywords they are using
Use a keyword planning tool: anything from Google Trends, to tools like Ahrefs or Moz should do the job well
Monitor which keywords bring in which kinds of traffic, and update your title accordingly if it makes sense
Choose a Different Keyword for Each Episode
Try to have different keywords for different episodes.
This might be a bit trickier if you're talking about the same subject across several episodes. But it also gives you the opportunity to test out different, related keywords, and see which one brings in the best results.
As competition is already fierce out there, you don't want to be competing with your own pages as well.
Build a Website for Your Podcast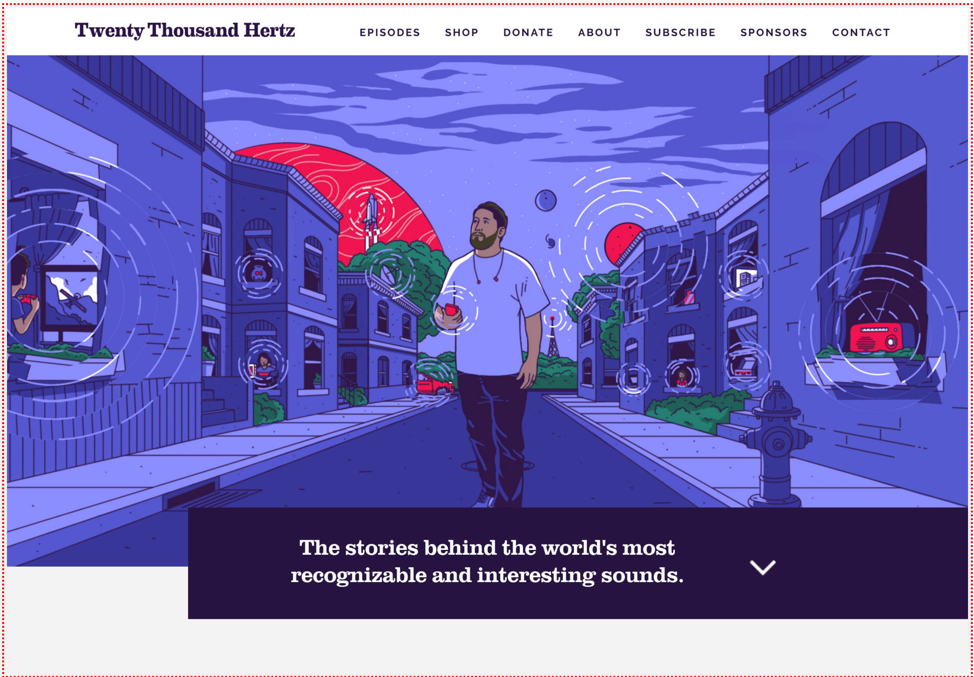 Or at least build a separate section of your brand's website that will deal with everything podcast-related.
The thing is, if you host your podcast on a platform you don't own yourself, you will not have any direct SEO benefits from the promotion and traffic you drive to the podcast, as it will all be going to a different website.
On the other hand, you can choose to build a website (which can be really small) and promote it, using it to link to all the platforms where users can listen to podcast episodes. That way, you will have full control of the promotion medium and marketing channels, and can directly benefit from this.
Your podcast website can link out to your brand's main website, and it will be much easier and less promotional in nature. After all, you're the one behind the podcast.
You can also use this website for email marketing purposes.
Set up a subscription page and allow users to sign up for the podcast, to receive notifications when you publish a new post and when you have interesting company news to share. All you need is a homepage, a general "about" page detailing what the podcast is about, and a separate page for each of the episodes.
Create a Separate Page for Each Episode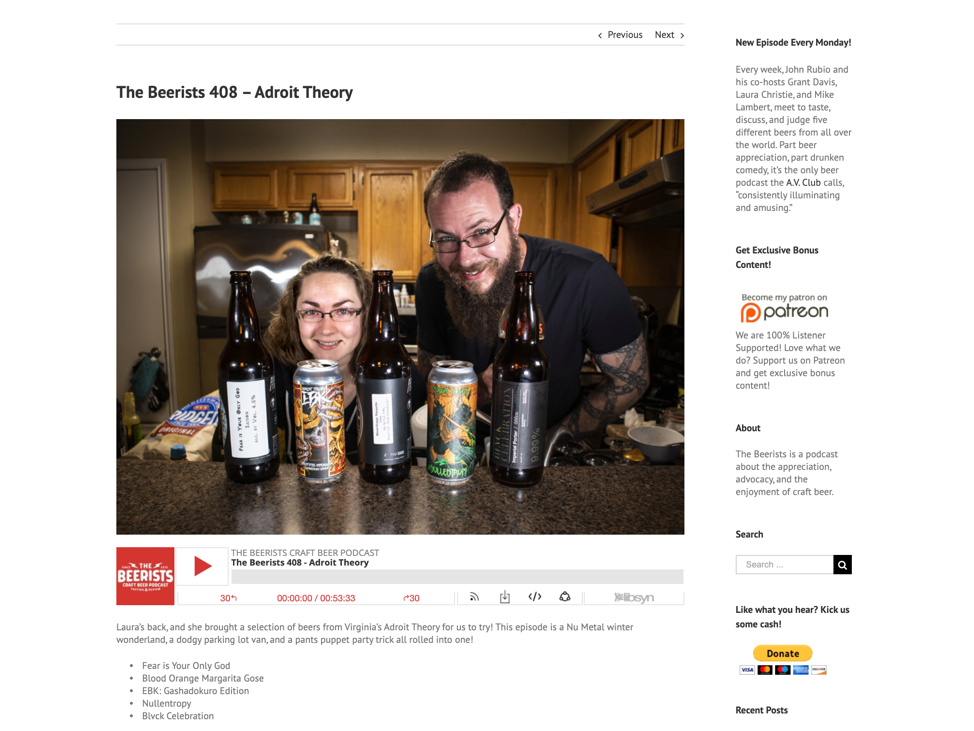 You might be tempted to house all of your podcast episodes on a single page, and this can work really well in terms of user experience and recognizability. However, you should also create a separate page (let's say on your blog) for each podcast episode.
You can have short summaries or episode descriptions on each page. Even better, you can also add a transcription of each episode. That way, those who prefer reading to listening (and skim instead of focus) can do just that.
In terms of SEO, having a separate page for each episode means you will be increasing your chances of ranking for episode-related keywords, but you will also be increasing your website and podcast authority.
As you publish articles (i.e. podcast transcripts), search engines will view you as more of an authority, and know exactly what kinds of search terms to show you for. The more authority you build, the more likely people are going to find you when looking for a podcast in your niche.
Of course, you should also focus on the on-page optimization for each of these pages:
Optimize your meta elements for an episode-specific set of keywords
Add a link back to the podcast episode
Add relevant images to the page
Make sure the page has a high word count: aim for 1000+ words per page
Make sure you have a couple of H2s and add in H3s where needed
Share Your Content on Social Media Channels
You may think that social media has nothing to do with SEO, and in a way, you would be right.
However, social media engagement and search engine rankings are connected – and the more people engage with your podcast on socials, the more traffic you stand to get. Naturally, this will result in higher rankings, as search engines prefer websites with more traffic.
When promoting your podcast on social media, make sure you use more than one type of content, and focus on the posts and engagement times your audience prefers.
"One of my favorite podcasts is Intelligence Squared. They don't have the best social media following, but I really like their communication (AND their guests). What's more, their social posts are a great reminder for me to catch up, or to discover past episodes that I've also missed."
—Clément René, @baz-hand
You can utilize Mention to explore what your competitors are doing and what people are saying about you, then use the acquired data to craft better social media posts and strategies.
Submit Your Podcast to Directories
There are tons of podcasting directories out there you'll want to get listed on.
This will not only help users find you, but it will also boost your rankings, especially if you include a link to your podcast website in the directory.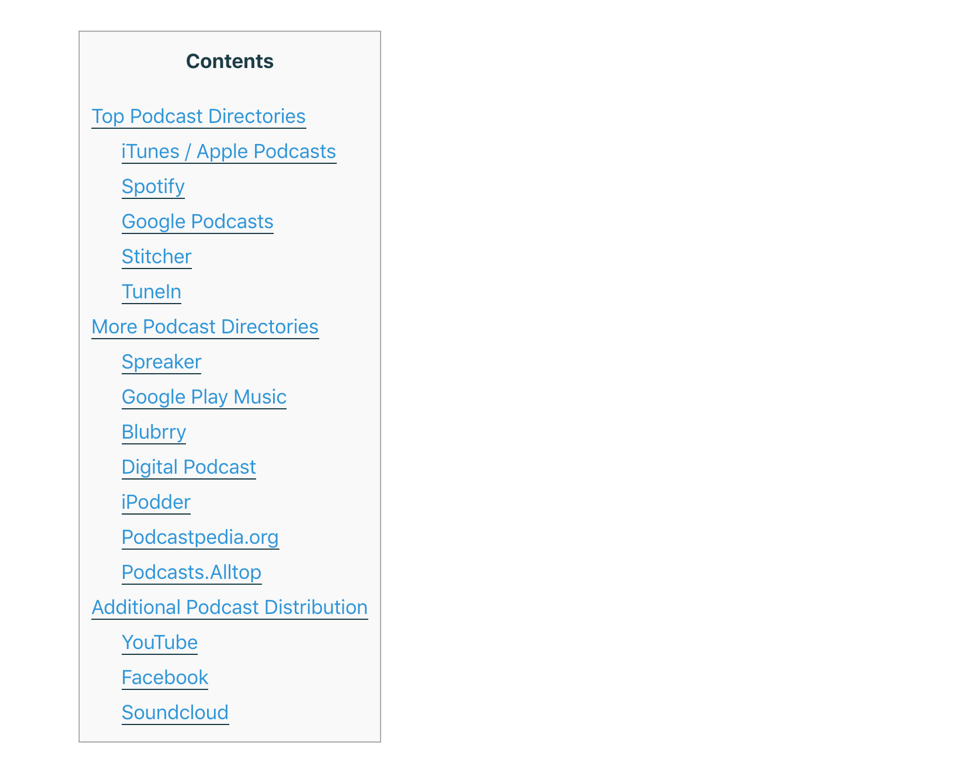 The more relevant links you have, the better you'll rank overall, and taking some time to build some directory links will be worth your while. Make sure that the data you provide across all directories is uniform, and above all, correct. Don't type in URLs manually – you never know when you can mistype something.
Build Links to Your Podcasting Website
If you've decided to create a website for the podcast, the best SEO tactic you can use is building links back to this website from reputable and relevant blogs that are frequented by your target audience.
It's very easy to add a link back to a certain podcast's transcript in a guest post: just quote something from the podcast and add in the reference link.
Make sure you don't over-optimize for certain keywords and don't use the same or similar keywords as anchors over and over again. Search engines prefer varied and natural anchors, so try to craft a different one every time.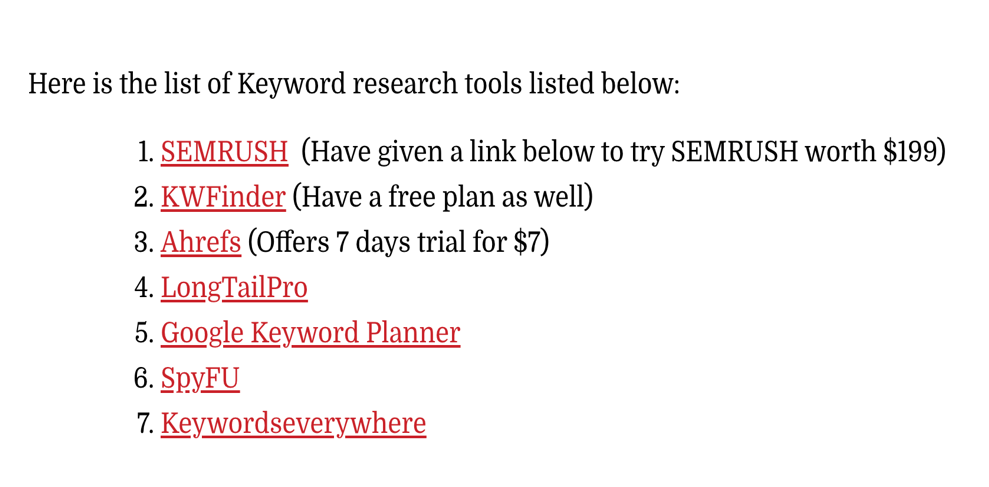 You can also do some comment linking – leave a link back to your podcast in the comment sections of popular blogs that discuss the subject you've also covered. Make sure you do this unobtrusively, as you don't want to seem too pushy and sales-y. You want to provide value, so taking the time to actually get people interested in what you have to say will always trump leaving a naked link for people to click on.
Always Put Your Listeners Before SEO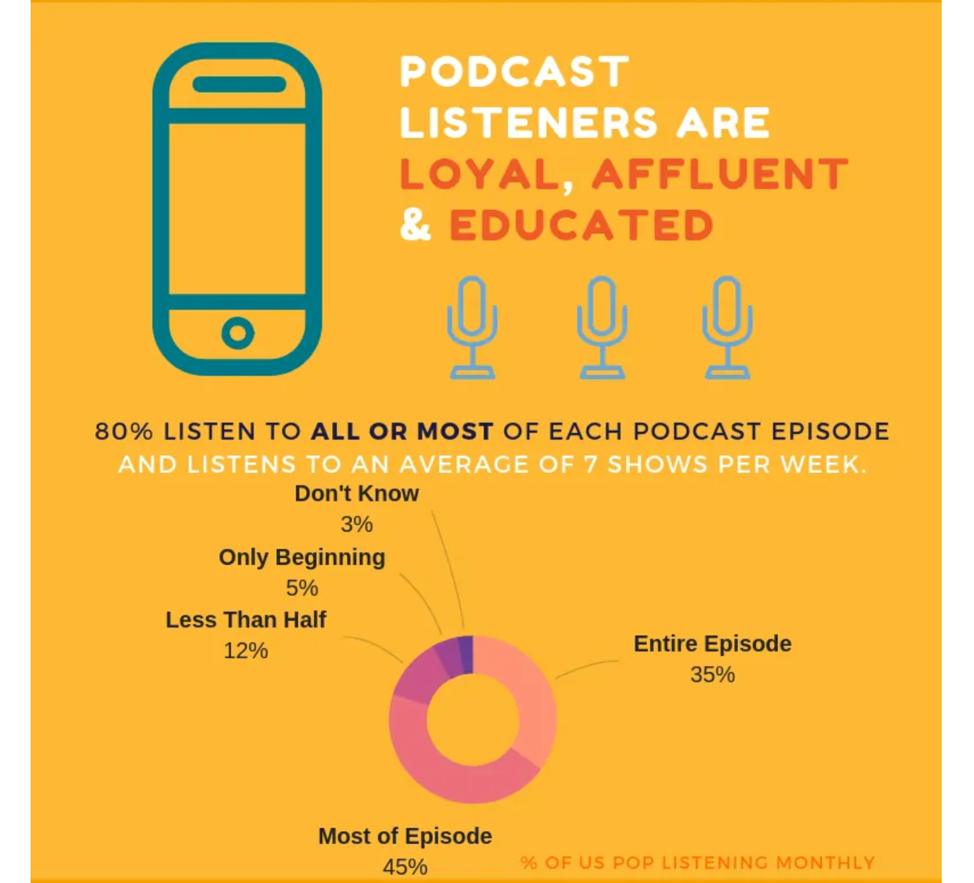 Whatever you choose to do in terms of SEO, make sure you're not putting these efforts above your audience. What may seem like a good decision for charming a search engine may not always prove to be the best choice for user experience.
And since user experience is a major ranking factor, you have another compelling reason to think about humans first, and robots second.
This is especially true when you think of keyword research – don't try to optimize for something no one is ever going to look for just because you can rank for it easily. True, when you rank one page well, others will follow, but your goal is to use SEO to attract listeners, not to win at SEO. Don't forget that.
Final Thoughts
In conclusion, gaining podcast listeners in 2023 can be challenging, but not impossible. To succeed, you need to focus on creating high-quality content, optimizing your podcast for search engines, promoting it on social media, collaborating with other podcasters and influencers, leveraging email marketing, and engaging with your listeners. By implementing these strategies, you can attract more listeners and build a loyal fan base for your podcast.