Our generation is watching a ton of social media videos. Facebook and Snapchat have both surpassed 8 billion daily video views. And YouTube's 1 billion-plus users are watching hundreds of millions of hours of online video every day. Needless to say, your (potential) customers are one of them.
That's why we've teamed up with Wistia for an exclusive joint webinar on to talk about the best videos you can make right now to boost your social media efforts.
I highly recommend watching the webinar (way more fun than reading,) but here's a quick recap if you prefer to read.
Why use social media videos?
So, before we begin, why use videos on social? Even if you know what social video is, it might not be immediately clear why it is important. If you're looking for concrete reasons why you should invest in video, here are some:
Most social platforms are optimizing for video consumption: Snapchat, Facebook, Instagram, Twitter – even Linkedin – have rolled out features to better support video sharing. And then of course, there are YouTube, Vimeo, and Vine. And social platforms are continuing to develop videos in new ways. Facebook recently shared in a blog post, "Now that more and more people are watching live videos, we are considering live videos as a new content type—different from normal videos—and learning how to rank them for people in News Feed."
The 18 to 33 year-old demographic are avid social video consumers:
Millennials are spending less time reading and more time watching videos. By 2030, millennials will make up 75% of the global workforce. So if you're not communicating through social videos, you're missing out on a major channel to engage with a big part of your potential customers.
Your competitors are probably already doing them:
A 2016 survey found that 61% of businesses are using videos as a marketing tool, compared to 66% of businesses not using videos at all in the previous year. Most companies are quickly recognizing the growing power of video, and jumping on the video bandwagon.
With all the noise on social media, the best way to stand out is to be personal. And videos help you showcase the human side of your business. After all, people like talking to real people. Using video on social media can help you connect with your audience on a personal level, and leave a stronger impression.
Now that we know why you should get into social media videos, let's get into the five types of videos that work best on social.
Social media video #1: tips & tricks videos
Tips and tricks videos are fun and quick ways to provide educational content to your audience on social media. Wistia is a big fan of creating short videos to teach their audience about video marketing and production, and they're a big hit on social media.
A lot of businesses have started to use this type of educational content on social media in the past few years because it's a super engaging and delightful way to grab your audience's attention.
Reasons why tips and tricks videos are great:
helps build trust quickly
establishes your brand as an expert in the field
easy to digest and share on social media
And here are some examples of businesses that do it really well:
Buffer – Instagram Algorithm
Buffer recently posted a video about the Instagram Algorithm to their Twitter, explaining 7 key factors that affect organic reach:

Since they know their audience is made up of folks who believe in the power of social media to communicate, they create helpful content that teaches their audience about each platform. This type of videos would be super helpful for their audience to have.
HubSpot – Facebook auto-play
Another great example of a business who shares excellent how-to content is HubSpot. They are constantly churning out helpful posts across their channels that businesses big and small can use to be better marketers. In case you missed the news, Facebook rolled out auto-playing sound for videos. HubSpot runs through the highlights in this video that they shared on social, so that their audience of marketers can learn some tips and tricks for posting video on this platform:

Both companies are marketing software companies, and they know that their audience are interested in digital marketing. That's why providing educational content on social platform updates on social media is naturally an effective way to engage with their audience. People will keep coming back to these brands because they know and trust them, and find value in the content they share.
Social media video #2: company Culture videos
Another example of great social media videos that can boost engagement are company culture videos. These videos in particular can take something like a text-heavy job post up a notch and help you stand out from your competition, or simply show off your brand and what it's like to work at your company.
When people are choosing between jobs, they often check out a business' social media presence to see what the company is all about, and how the team work together. Using videos on social media can help people understand what the company culture is right away, from their own phones or laptops.
Here are four types of videos you can create to show off your company culture on social:
Cultural crowdsource
Cultural crowdsource is one of the easiest types of videos to make for social. We basically just asked a bunch of employees to record a little snippet for us to use in the video – we encouraged folks to use their phones so it was actually really easy to do.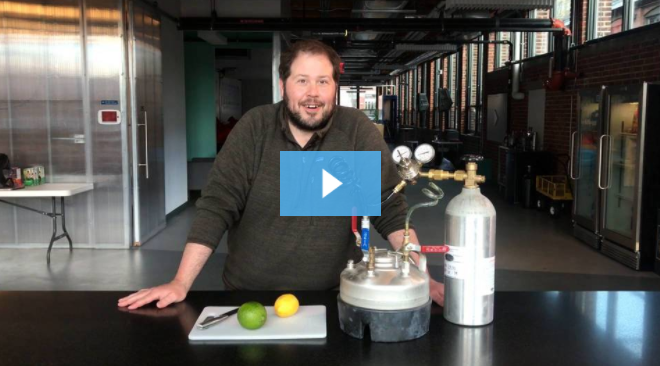 Big interview
Another great way to learn about a business to actually hear from the folks who work there. It's important to make sure the interview doesn't feel really staged – try to make it as authentic as possible. You can do this by practicing with your subjects ahead of time, but not giving them specific lines to read off.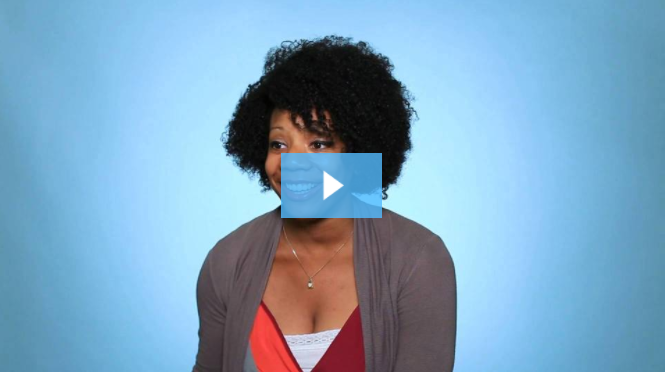 B-roll montage
B-roll montage videos are also awesome because the bar is so low. So you can use a B-roll video to show off your company culture or promote a specific job post on channels outside of your own website, like Facebook, Instagram, or Twitter. These videos are short and action-packed, which makes them really great for social media because they don't require audio to be super engaging.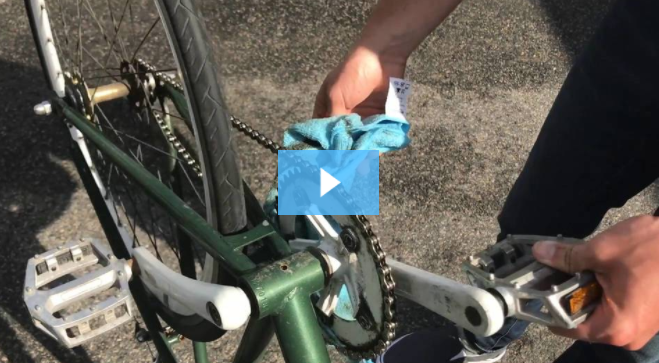 "Slice of life" style video
Another type of video is the slice-of-life-style videos. We've all heard the phrase "show, don't tell." I'm sure you've heard that many times before, but this concept is particularly important when it comes to creating authentic company culture videos. Rather than detailing what the average day looks like for someone who works at your organization, you can just show them on social with one of these simple videos.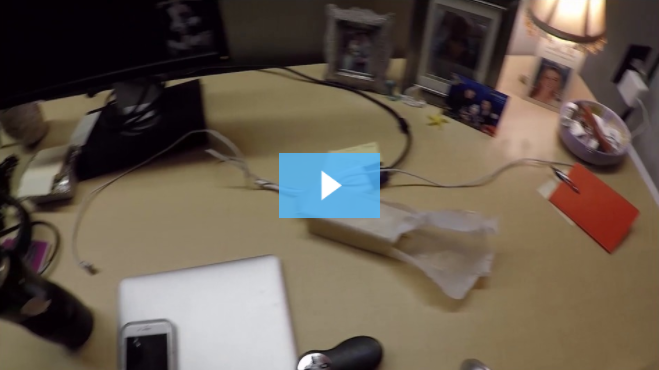 Social media video #3: account-based videos
As we said earlier, a great way to stand out on social media is to be personal. And there's nothing more personal than a video dedicated to a specific brand.
Of course, these videos take longer to make and are not dedicated to mass audiences. But they're a great way to get some attention from specific brand or customer you're looking to reach.
Here's an awesome example from Wistia. They wanted to reach out to Slack to show them how much they love their product.
So they created this video exclusively for social media, and shared it on Twitter. They made sure to include their handle so that they couldn't miss it:
Hey, @SlackHQ! Thanks for being you. 💖👏 📹: https://t.co/r9niQHvGKl pic.twitter.com/AfIMIqVRpr

— Wistia (@wistia) January 7, 2016

And Slack ended up retweeting it: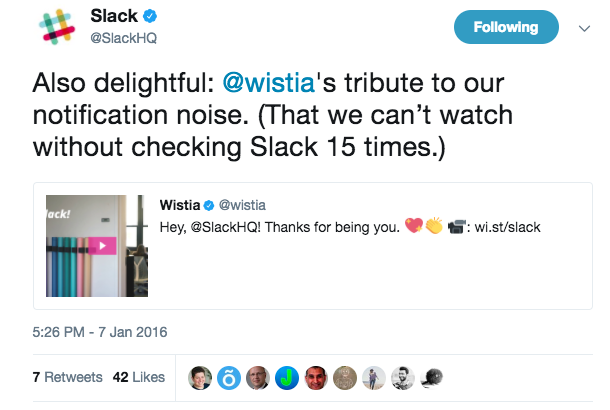 So this video was shared with all of Slack's followers, and Wistia got their brand name in front of an entirely new audience.
Social media video #4: influencer videos
The next type of videos that works really well on social, are videos with influencers. The B2B world loves to hear from experts and industry influencers who've made it. You see blog posts about expert roundups giving tips and advice almost everywhere.
Influencer videos work especially well if your brand is just starting out, because people don't know you and your employees yet, so they won't necessarily be super excited to see you in a video. But if you get the right influencers, they'll attract people. It also gives you credibility and saves you time on promotion. Very often, a big influencer doing a tweet is worth 50 tweets from your company's account.
And that's what we did for our video marketing series. In our Real Smart Marketing series, we brought in B2B marketing influencers and asked them one marketing-focused question each episode:

These videos have generated a lot of views, shares, and engagement on our social channels, and led to multiple syndications on websites like Social Media Today, Convince & Convert, etc.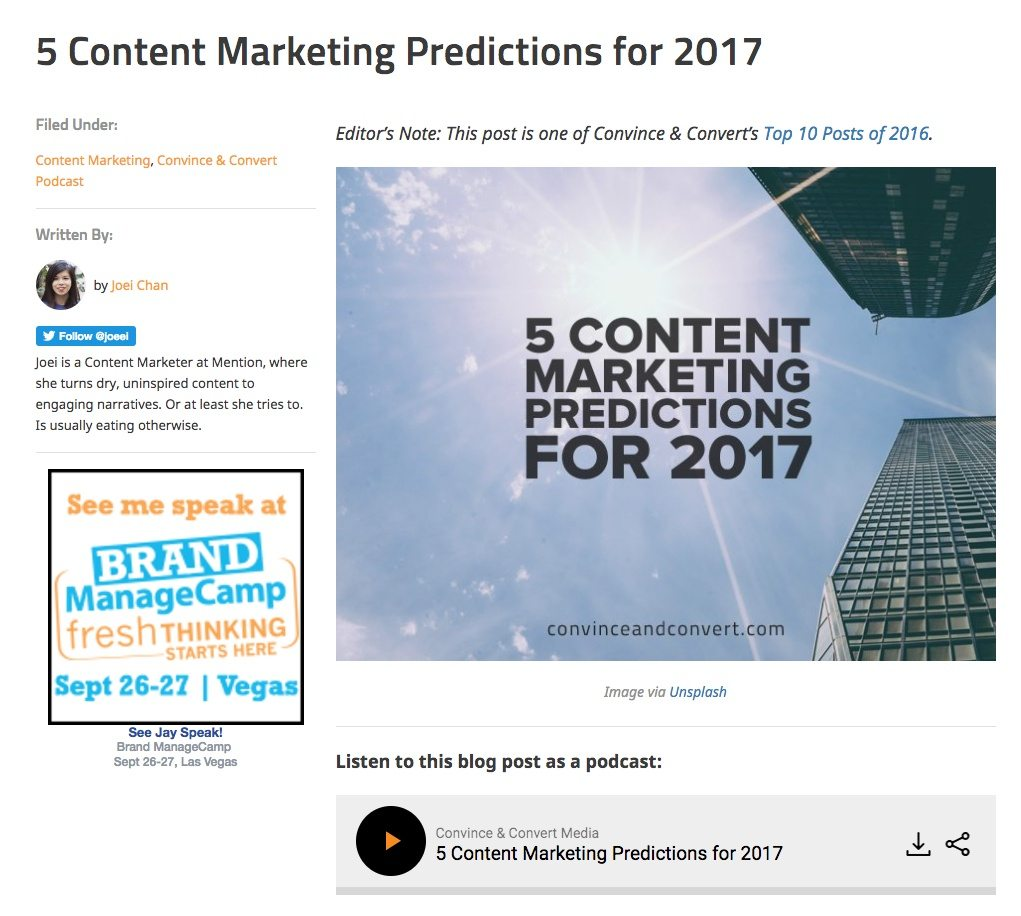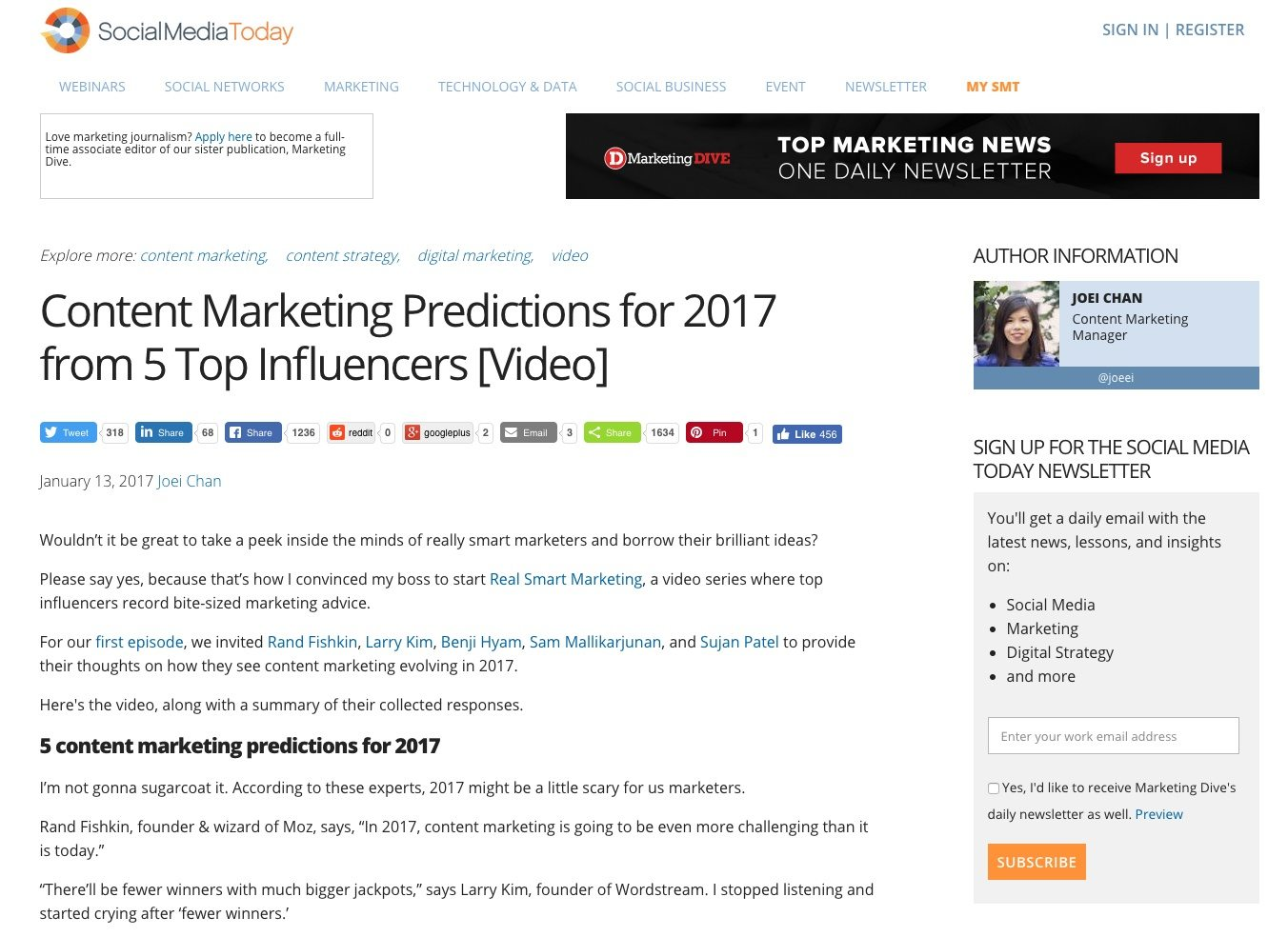 Both articles now rank on the first page of Google for the search term "content marketing predictions 2017:"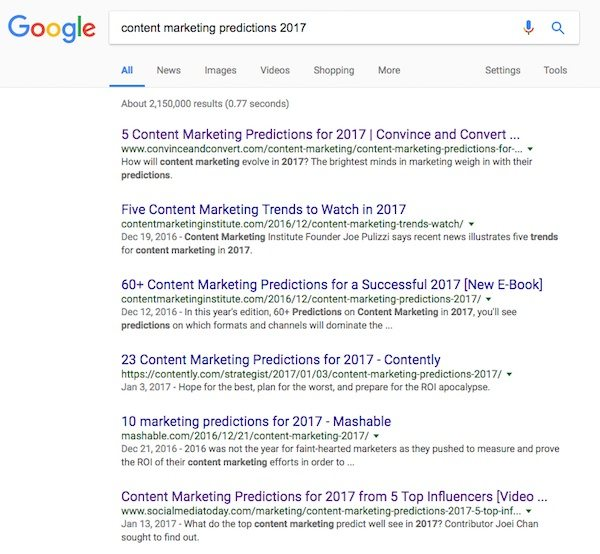 Finding the right influencers
You might ask – but how do we find these influencers?
At Mention, we used our own tool (duh.) With Mention's influencers dashboard, we see all the VIPs talking about our brand, competitors, or industry.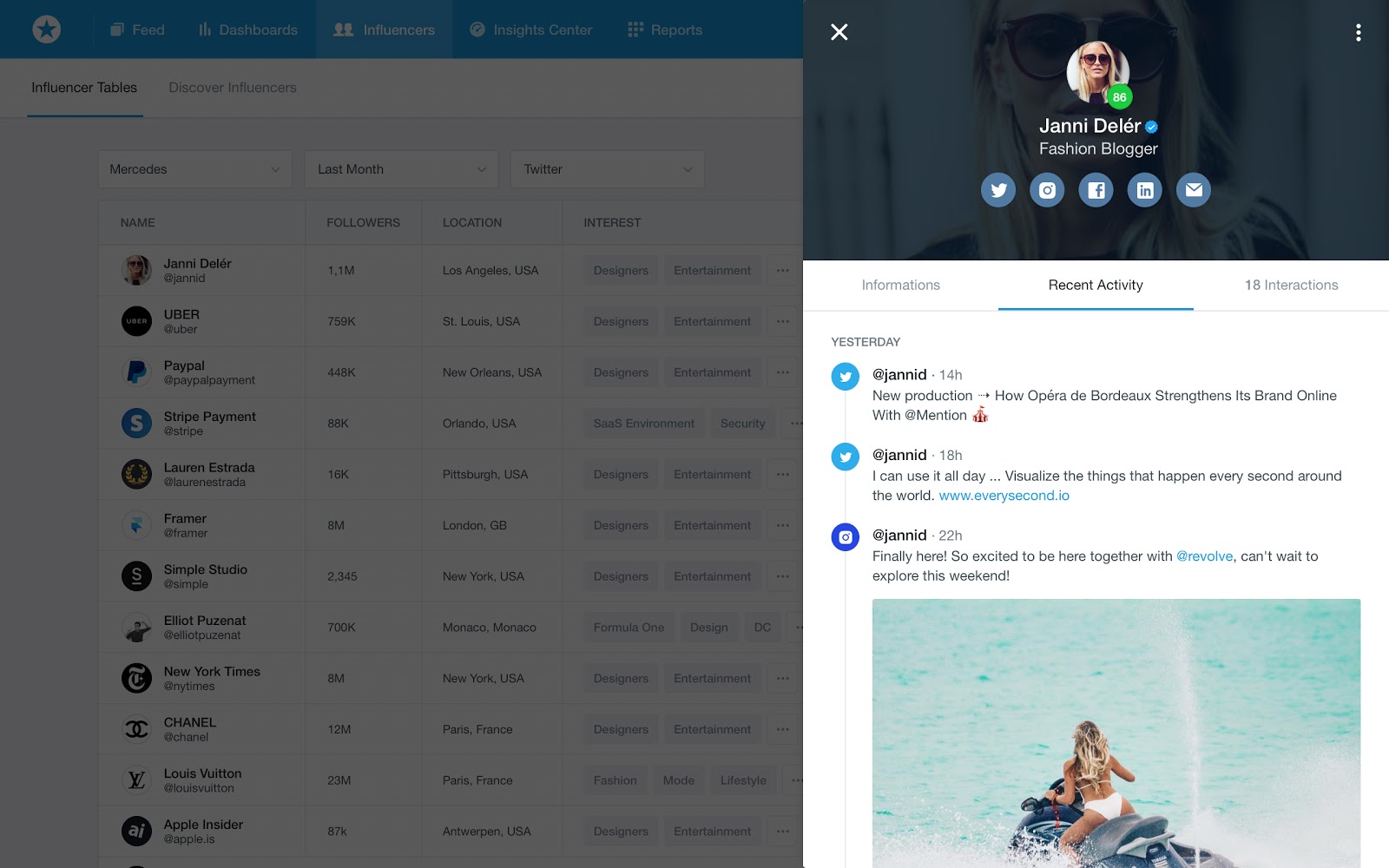 Since they were already talking about us, they're kind of like "warm leads" and therefore more likely to say yes.
Reaching out to influencers
Influencer outreach is known to be a painful and long process. There are many ways you can approach them, but personally I did it mainly through email and Twitter.
Write the catchiest subject line you can think of, and pitch the idea in a short paragraph, with what you want.
This was the email I sent to Rand Fishkin:




But Twitter has worked better for me, especially because it can be difficult to find influencers' email addresses at times.
This was the tweet I sent to Larry Kim – funny gifs tend to help: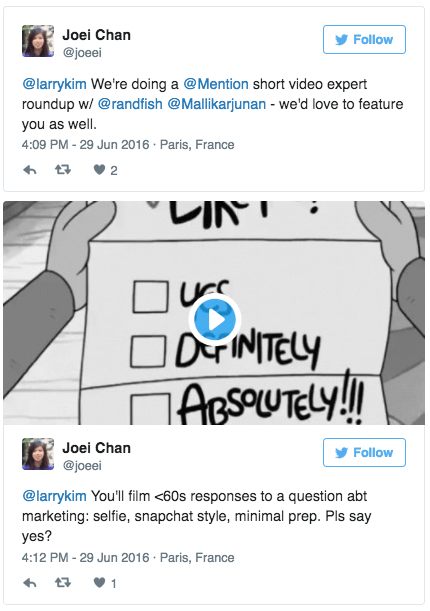 Social media video #5: product explainer videos
Lastly, product explainer videos are another great type of videos that work well on social media.
They're a great way to quickly let people understand what you do and get a feel of your brand. It can be a short video that introduces your product, like this one we did three months ago:

Or you can do videos introducing new features, like Wistia loves to do:

These work really well on social media. This one about Soapbox has over 200k views!
Obviously, creating product videos can be tricky. But speaking from my experience of creating Mention's product video, my biggest advice is to get your script right.
A good product video needs a good script; like the script of a movie. You should have a challenge set up as an obstacle, and talk about how your product helps people overcome that obstacle (kind of like the hero in a movie.)
Keep in mind that your (potential) customers don't care about you or your products, but themselves. So the best way to get them to care about you, is to show them you can solve their problems.
The tone of your video should represent your brand voice and what you're selling. For example, if you're a dating app, sound fun and flirty. For us, we want to highlight the fact that Mention is easy to use, so we chose a conversational, straight-to-the-point tone, free of jargons and corporate terms.
Start creating social media videos today
So there you have it. Five types of videos that you can create for social media. If you feel overwhelmed or paralyzed about what to start with, do whatever feels the most natural to your brand and go from there.
Think about what's the video type that you can do with the least amount of effort and budget and test it out. You don't need a studio or a video crew. Start shooting one with your iPhone. If it works, build from there.
We were at #INBOUND17 last week, and we created a series of Facebook live videos with a bunch of marketing experts from HubSpot, CoSchedule, GoToWebinar, Bitly, and more. Check them out!