In the hyper-competitive world of social media, it's very easy for your presence to become stale. You identify what works for you and stick to it. You see, your leads and conversions are piling up, and your revenue starts growing.
But then, all of a sudden, you start seeing a flat line on your revenue chart. What has gone wrong?
The problem may lie in your lack of innovation. You're sticking to what you know, instead of trying new things to stay fresh and relevant.
Hopefully, this isn't your case. But it's very common among businesses promoting their brands on social media.
The fun part is there's always something you can do to upgrade your social media management strategy. Here are some of the best steps you can take to supercharge your social growth.
Table of Contents:
Harness the Power of Social Listening
Constantly monitoring social media will give you insight into your brand awareness. However, it will only give you quantitative data. You need to analyze it to understand the effects of your efforts better.
That's where social media listening comes in.
Social listening tools like 'Mention' can help you find out who is talking about your brand and on which channels, what they think about your products or services, how they compare you to your competition, and much more.
You can also stay connected with your followers, as you can jump into any relevant conversation to offer a helping hand. That way, you can become more responsive, which helps build trust and loyalty.
Keep Track of Your Competitors!
Knowing what your competitors are doing is very important for your growth. By looking into their strategies, you can find ways to stand out.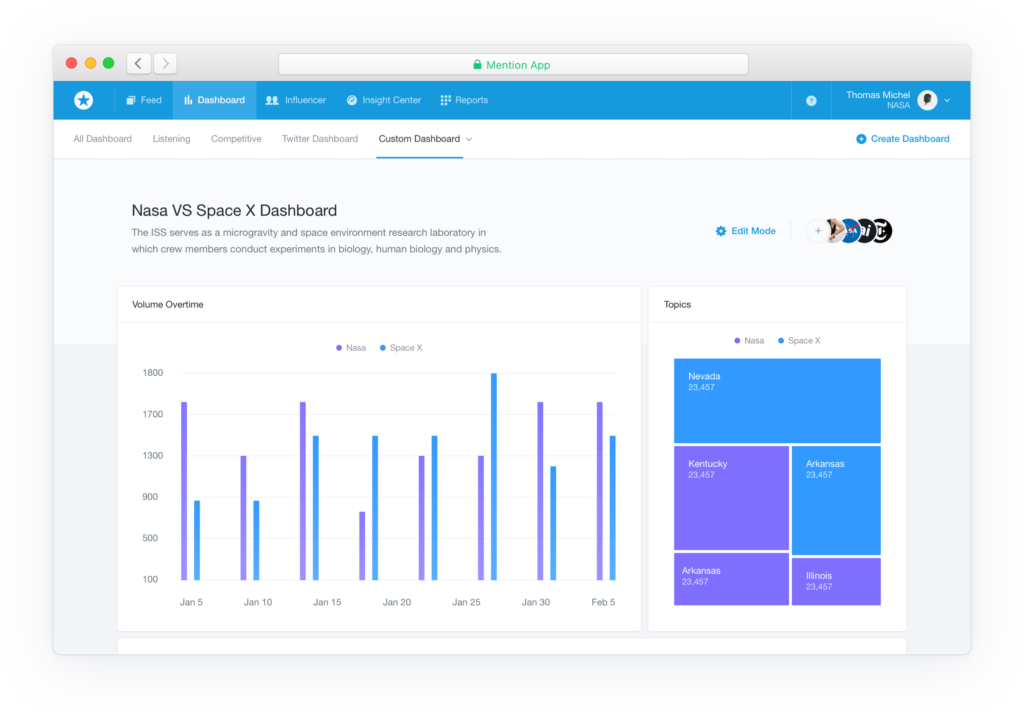 For instance, if their engagement rates are through the roof, they must be doing something great to capture and hold people's attention.
So, when you pinpoint what it is through competitive analysis, you can brainstorm ways to upgrade your own strategy. It's all about learning from your competition to see if you can be better.
Social listening can come in handy here as well. It can help you uncover your competitors' strengths and weaknesses, see how they are engaging with followers, what trends they're taking advantage of, and more.
Focus on Engagement
Social media is all about engagement. It's about attracting people with compelling offers that address their pain points and entice them to interact with you.
"
"
People who want to connect with brands on social platforms are looking for something to "wow" them. Something that can effectively solve a problem and make their lives better.
So, when promoting your products or services, do it freshly and innovatively. Use your unique brand voice to tell exciting stories that will instantly engage your social media audience.
Ask questions, initiate conversations, encourage discussions and comments – anything to communicate with followers. That's the key to higher engagement and stronger relationships.
Share Content Your Audience Craves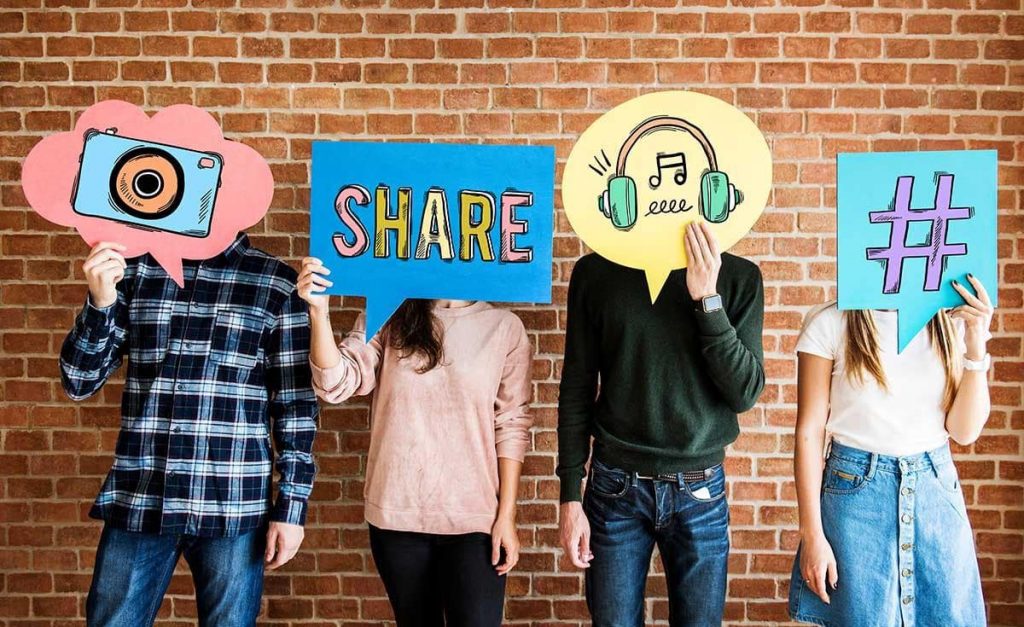 Content is still the most crucial element for boosting engagement, generating leads, and increasing sales and revenue. But there's so much content out there that your voice can easily drown.
To cut through the noise, you must be unique. You need to regularly share original, relevant, informative, and useful content.
Most importantly, create content that your audience wants and needs, which will solve their pain points.
Depending on your brand, that can be how-to articles, explainer videos, infographics, case studies, or anything else that will resonate with your audience. For best results, use many different content types that will provide your followers with real value.
Amplify Your Content With Paid Ads
Amplifying content on social media will help you expand your reach and open doors to many more opportunities for growth. Paid ads are one way of doing it.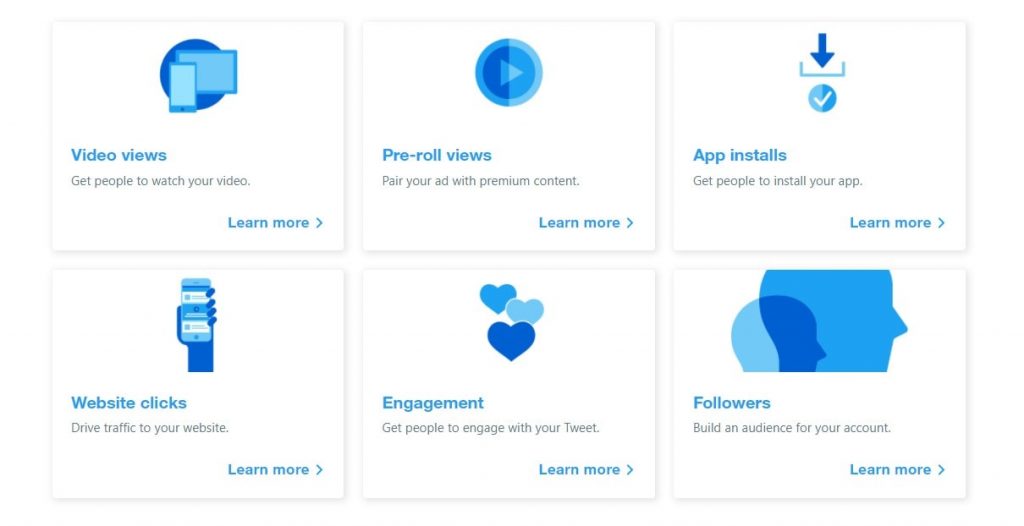 With paid social media ads, you can:
Boost online visibility
Expand your reach
Drive more traffic to your website
Get more backlinks
Increase engagement
Generate more leads and conversions
Earn more revenue
If you set up a paid ads campaign, make sure you keep split-testing your ads. That way, you can always use the highest-performing ads that bring you the most value and ROI.
Boost Conversions With CTAs and Freebies
How can you convert your social followers if you don't drive them to take action, such as purchasing from you? You could be ushering in loads of traffic, but still failing to convert it into customers.
What you need to do is create a killer CTA (call to action) for your every social media post, compelling people to purchase from you.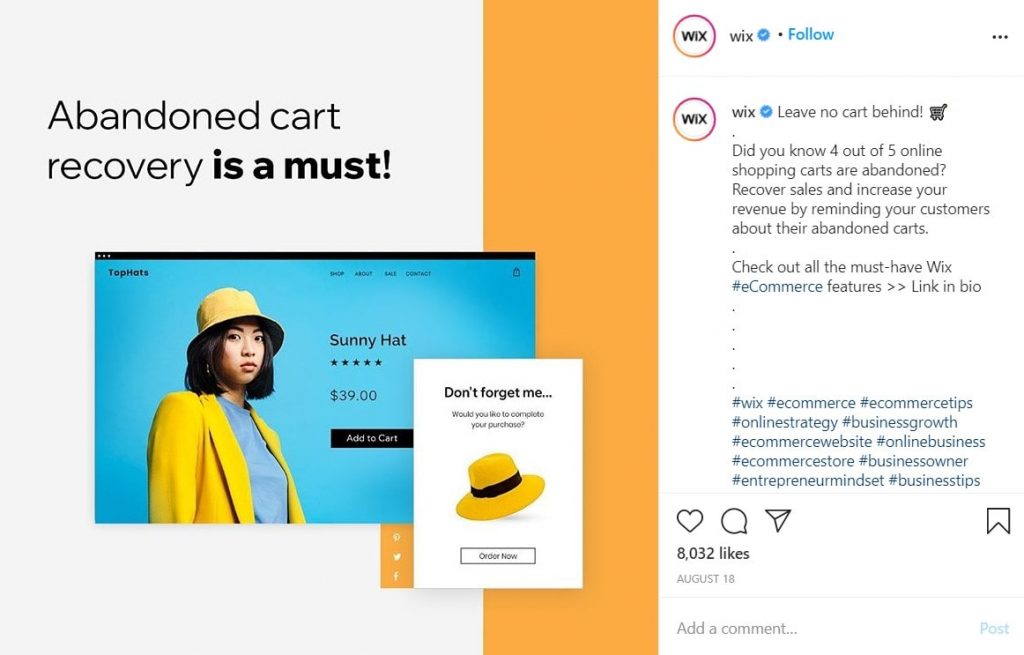 For instance, you can ask them to sign up for your email newsletter to get a discount on their next purchase.
You can also offer freebies – because, hey, who doesn't love getting free stuff? Organizing giveaways or contests is an excellent way to engage and convert your social audience. It's fun and exciting, and if you offer just the right price, rarely anyone will resist joining.
Start Generating Leads With Quizzes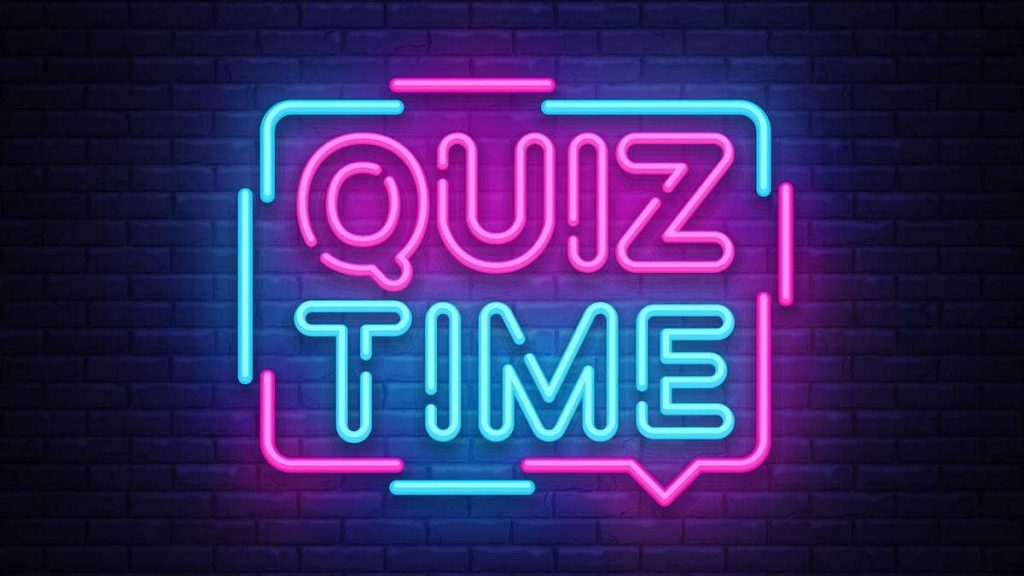 Here's another fun way to boost engagement and generate qualified leads. Taking quizzes can be quite fun, and people love sharing the results with their friends on social media.
That's why they have a huge potential to go viral – and you shouldn't miss that excellent opportunity for growth.
But before you go and utilize a quiz generator to create a quiz, you need to know how to do it right.
What will compel people to take your quiz? That's right, the title. Make it eye-catching and impossible to resist.
Make sure all the questions are interesting, engaging, concise, and clear. Include relevant visuals, so that you don't lose people's attention halfway through.
Most importantly, make the results shareworthy. After all, you want people to share them and bring you more leads, don't you?
But to get those leads, you should ask your quiz takers to opt-in for your email newsletter – before displaying the results. Include a CTA they won't be able to refuse, and they'll be more than happy to subscribe.
Collaborate With Micro-Influencers
Social media influencers know how to engage their followers and drive them to take action. People trust them as they share personal experiences with brands.
But why micro-influencers? Their reach is lower, isn't it?
Yes, but that means their engagement rates are much higher, which is what you need for growth. Also, they tend to be very niche-based, which is another plus.
How can you find the right micro-influencers for your brand? You can use tools like Buzzsumo, which also lets you uncover trends and content ideas. But the best way might be to monitor your social mentions and relevant brand hashtags.
And who knows – maybe there are some very cool influencers right there in your follower base just itching to start working with you!
Take Advantage of Live Video Streaming!
According to the latest live video statistics, you could get ten times more engagement with live video on social media than with any other traditional video content.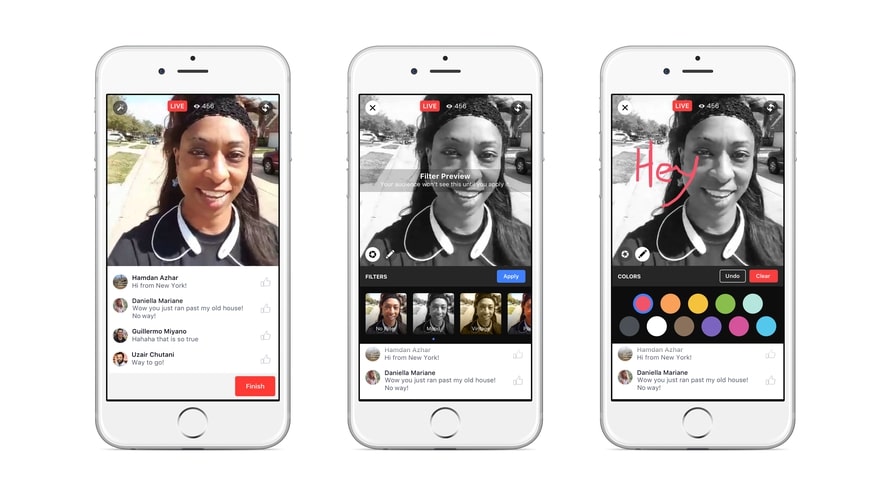 Also, 80% of consumers prefer watching a live video to reading a blog article.
So, there's no excuse for you to miss out on this excellent opportunity for growth.
Go live on Instagram, Facebook, and any other channel that allows it. Let people get to know you better. Show the faces behind your brand, because you'll humanize it and build trust, thus driving more sales and revenue.
Create Carousel Posts on Instagram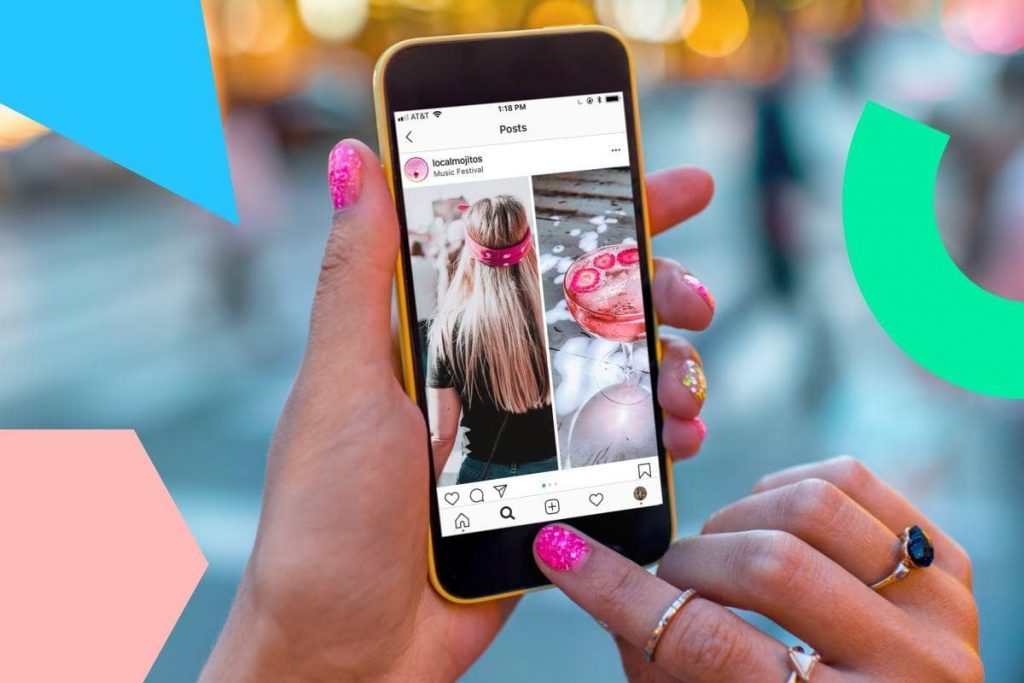 According to a recent Instagram content study of more than 7.4 million posts, carousel posts generate the most engagement.
You can use them to share benefits of your products or services, talk about trending topics, announce giveaways, share tutorials – you name it.
The key is to have eye-catching titles for each slide, short but engaging captions, and enticing CTAs at the end.
Emojis are more than welcome, and humor can fit in very nicely if the topic allows it.
Expand Your Reach With Relevant Hashtags
No matter the platform, use hashtags. They will help you boost online visibility and expand your reach, thus helping people find your content easier.
It's safe to say you're already using hashtags, but are you doing it right?
If you use unusual or long-tail keywords that no one is using on social media, then there isn't much point in putting that "#" symbol in front of them.
Use the most relevant, short keywords as hashtags, because they will drive the best results. You can find them with RiteTag, Hashtagify, and other similar tools. Also, check out what hashtags the influencers in your niche are using.
Keep in mind that there's no one-size-fits-all strategy for the optimal number of hashtags on different platforms.
According to Buffer, here's how many you should use for the best engagement:
Instagram – 11+ (you can use up to 30, but some expert marketers advise 5-6)
Facebook – 1-2
Twitter – 1-2
LinkedIn – 2-3
Pinterest – 0
Enhance Your Social Game With AR
You've probably had a lot of fun with AR filters on Snapchat and your smartphone camera – who hasn't, right? But did you know you can use AR (augmented reality) to enhance your social media strategy as well?
You can create social ads with AR filters that your followers can use to try your products virtually in their news feed.
They can try clothing items and accessories and even see how some furniture would look like in their living room. No matter your industry or niche, you can undoubtedly find a way to make AR work for you.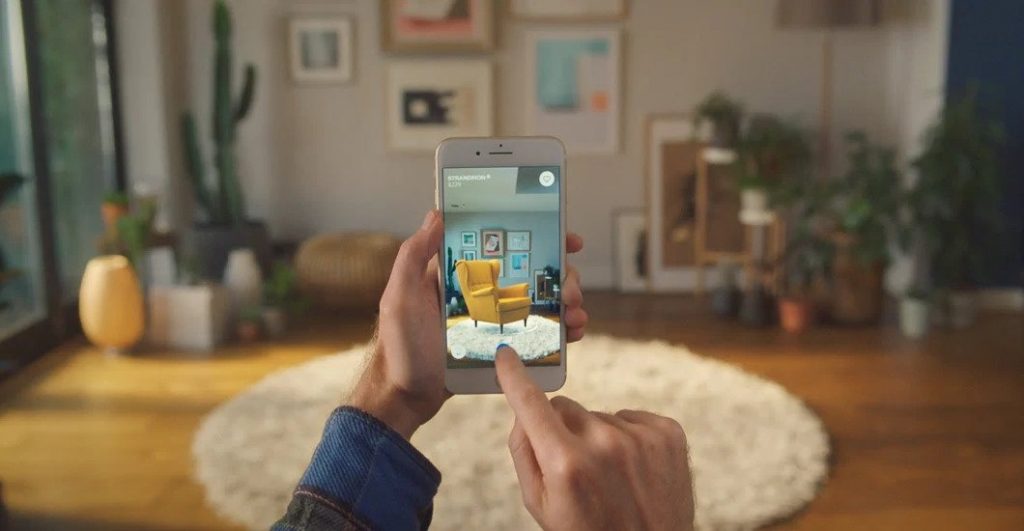 And if you take advantage of shoppable features on Instagram and Pinterest, you can combine them with AR try-ons, to capture even more leads and conversions. Fun and innovative!
Be Highly-Responsive to Comments and Messages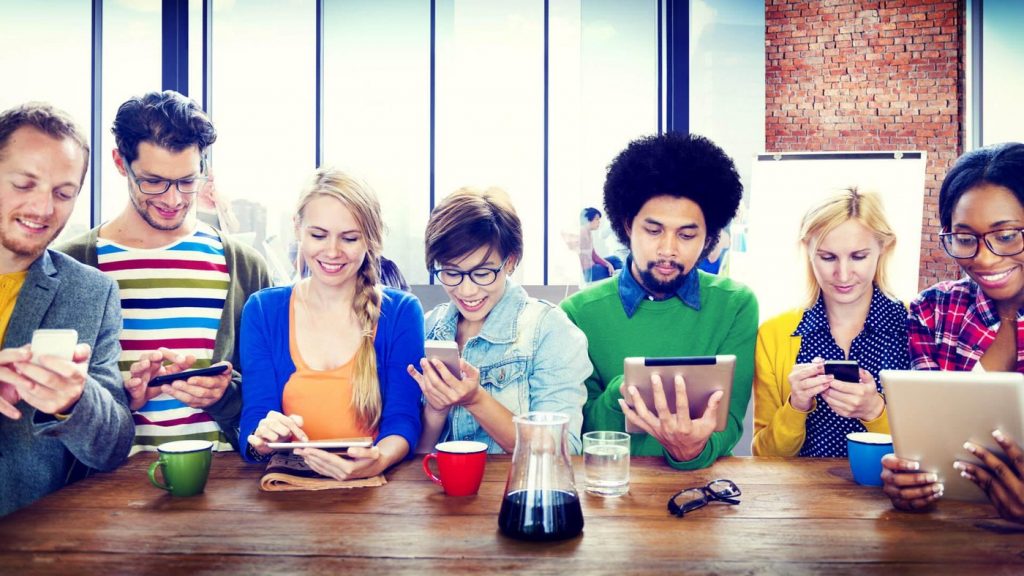 None of these previous tips would drive as great results as you might expect if you don't show your followers that you care about them.
Think about it.
If your posts get lots of comments, and you receive plenty of messages daily but fail to respond in a timely fashion, many of your followers might lose interest in your brand.
So, don't leave them hanging. Show them that they matter – because they do. You wouldn't be where you are without them and all your customers.
Always respond to their comments and messages promptly. Most importantly, make sure you truly listen to what they have to say and consider their feedback.
As Bill Gates once said: "We all need people who will give us feedback. That's how we improve."
Marry your brand to this quote, and you'll continually grow your business.
Show off Your Brand's Human Side!
ou wouldn't want to come off as a bot on social media, would you? So, don't hesitate to show off your brand's human side.
Communicate with your followers as if you were talking to your best friends. They'll love you more for it, and increase trust in your brand.
Crack a joke every once in a while, as long as the situation allows it. Brands that insert humor in their social media posts are known to have much better connections with customers.
People expect you to get down on a more personal level and show that you're one of them.
And whenever you can, share photos and videos of your team having fun – in an office, at social events, or anywhere else out in the world. Get "real" to get real conversions and revenue.
Build Real Relationships
You shouldn't look at your followers like they're just numbers you need to increase. As already mentioned, social media is all about engagement – not just racking up your followers.
Your reach doesn't necessarily indicate engagement – remember that.
And remember that a social media presence must be "social" to be engaging, rewarding, and profitable.
So, don't focus on boosting followers to get more leads and conversions. Focus on forging strong and meaningful relationships with your audience. That's the key to building trust and inspiring long-term loyalty.
"
"
Final Thoughts
As you can see, there's no one magic solution for growing on social media. There's a lot you can do to step up your social media game and grow your business for years to come.
So, start following all these tips today, and watch your revenue grow round the clock. Stay consistent across all channels, always provide real value, and you'll reach great heights before you know it.