Instagram is constantly changing.
This is why we've collected and studied – for the third year in a row – millions(80M+ this time) of Instagram posts to uncover the latest trends to help marketers make the best out of the platform in 2020.
After a successful collaboration in 2019, Mention teamed up with HubSpot once again to deliver a 53 pages report combining both businesses' expertise.
"We're iterating year after year. To date, this is the most comprehensive free report on behavioral trends you'll find about Instagram." –Thomas Legrand, Data Scientist @Mention
So, what can you learn from Instagram for 2020?
2019 has been a very interesting year for Instagram.
The Facebook family is growing
First, Facebook is creating"sub-services" (Instagram, WhatsApp, Messenger). When opening applications belonging to Facebook, you're gently reminded that they are part of something bigger: Facebook.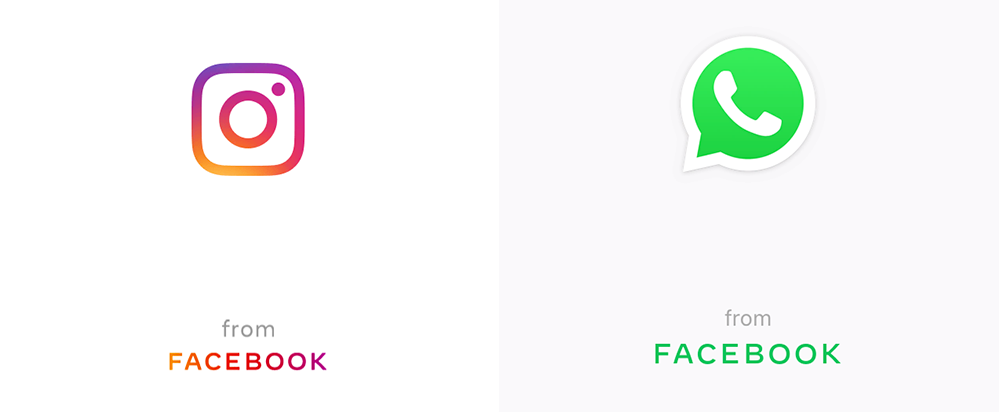 Why does it matter for your business?
The changes and updates announced on one platform today may affect the sister companies too.
The Facebook Group is still trying to repair a somewhat damaged reputation after the Cambridge Analytica scandal.
For the last couple of years, Facebook has been juggling between implementing radical algorithm updates in their products to protect the end-users and not changing too much of a UX formula that works wonders.
One of the most noticeable and bold experiments/updates of 2019 was to hide the like counts for regular users of Instagram.
"We are very comfortable doing that if in the end, it makes people more comfortable expressing themselves and sharing on Instagram" –Vishal Shah VP Product @Instagram
This means that Instagram is not afraid to shuffle things to reinvent itself and offer the best possible experience for its users.
A fast-growing & engaged community
What's more, with more than 1 billion monthly active users, brands cannot afford not to be on Instagram. Besides, the vast majority of those users are highly engaged with brands on the platform:
90% of users follow a business on Instagram (Instagram, — December 2019)
200M+ Instagram users visit businesses' profiles each day (Instagram, — December 2019)
Now, if there are already over 8 million business accounts (Adweek), we know for a fact that not all of them have an effective Instagram strategy in place.
With that being said, they need to understand what the changing trends are, how they can impact their business and what will help them break through this increasingly competitive space before they invest in putting a strategy together.
This is exactly why we created this 3rd report to provide our readers with the most up to date Instagram data and insights.
Here's a sneak peek.
Hashtags: some things don't change
Instagram users have "matured". At least, the hashtag analysis we've been running for the last 3 years shows that Instagramers tend to use the same hashtags, over and over again.
| | | | |
| --- | --- | --- | --- |
| # | Position 2017 | Position 2018 | Position 2019 |
| #love | 1 | 1 | 1 |
| #instagood | 2 | 3 | 3 |
| #fashion | 3 | 2 | 4 |
| #photooftheday | 4 | 5 | 6 |
| #style | 5 | 6 | 12 |
| #fitness | 6 | 16 | 14 |
| #picoftheday | 7 | 11 | 9 |
| #beautiful | 8 | 8 | 11 |
| #repost | 9 | 4 | 15 |
| #travel | 10 | 13 | 7 |
What does it mean for businesses?
It gives them editorial themes to follow.
To succeed on Instagram, you need to share inspiring and feel-good content. The stagnation of the most used hashtags over the years confirms this trend.
However, keep in mind that using the most used hashtags doesn't mean you'll trigger more engagement.
To learn more about how to best use hashtags to trigger engagement, discover the most engaging hashtags of 2019 and uncover the ideal amount of hashtags to include in a post, download the Instagram Engagement Report 2020.
Also in the report
Images vs. videos: Which one performs better in terms of engagement?
Is tagging users effective in terms of boosting engagement?
How many hashtags should you use in your posts?
What are the most tagged cities in the world?
Caption length vs. Engagement: How long should your posts be?
Time posted with highest average engagement: When should you post to generate more engagement?
Instagram Stories: What you need to know to create engaging Stories that drive conversions in 2020.
And much, much more.