Running a product launch can be one of the most stressful times in a marketer's life (that along with attempting to explain their job to their grandparents).
You could spend weeks, even months preparing for a launch. You could try and anticipate for everything that could go wrong, but it's all over in one day – so there's only one shot to get it right.
One brand that consistently gets product launches right is of course, Apple.
Unless you've been stranded on a deserted island for the last few weeks, there's no way you haven't heard about their much-anticipated yearly product launch keynote: #AppleEvent.
Ever since the very first iPhone was announced at the first edition in 2007, the #AppleEvent has grown bigger and bigger every year to become the global rendezvous that tech aficionados cannot afford to miss.
As you may have expected, there were hundreds of thousands of conversations about the event across social media and I listened to all of it – using Mention of course.
Why you should monitor your product launch
As I mentioned earlier, it's extremely important that brands get their product launches right. Why?
They send a powerful message to their market and target audience: how good is the brand at innovating? Are they bringing something new?
They take a lot of time and resources to prepare, therefore, can be very, very costly.
Conversations about them will tell you a lot about your audience and users.
But in order to ensure your launch goes smoothly, you need to know what people are saying about it.
This is where media monitoring comes in.
No matter how much you thought you hit it out of the park, only numbers and data will speak for the true success of your event.
Quick tip for those already using an online monitoring tool:
In this particular situation, we won't just be monitoring the term "Apple".
When tracking such a generic keyword, you need to be very specific or you'll end up monitoring conversations that aren't relevant to you.
To conduct this analysis, I used the following keywords:
#AppleEvent
iPhone (XS, XS Max, and XR)
Apple Watch
And narrowed my analysis to a specific time period (September 10th to September 15th) to eliminate as much noise and bias as possible.
Having said that, the hashtag and product names to monitor made it really easy for me. If I wanted to monitor the "Apple" brand, and nothing else, an advanced boolean search would have been necessary.
Before I set out to do my analysis, I compiled a few questions that I wanted to answer about this event:
How did the Internet respond to the latest announcements?
Where did most of the buzz come from?
What were the main topics discussed online following the event?
How were they discussed, and by who?
And finally, what can we: marketers and PR pros – learn from it?
In this article, you'll learn about the biggest trends we observed at this year's #AppleEvent and what you should monitor in order to measure your own future product launches.
What was all the fuss about?
Before getting into the nitty gritty, let's do a quick review of the event: what's new?
Well, not that much since most of the information leaked beforethe event.
Apple announced 4 new products.
A new Apple Watch
First, the Apple Watch Series 4.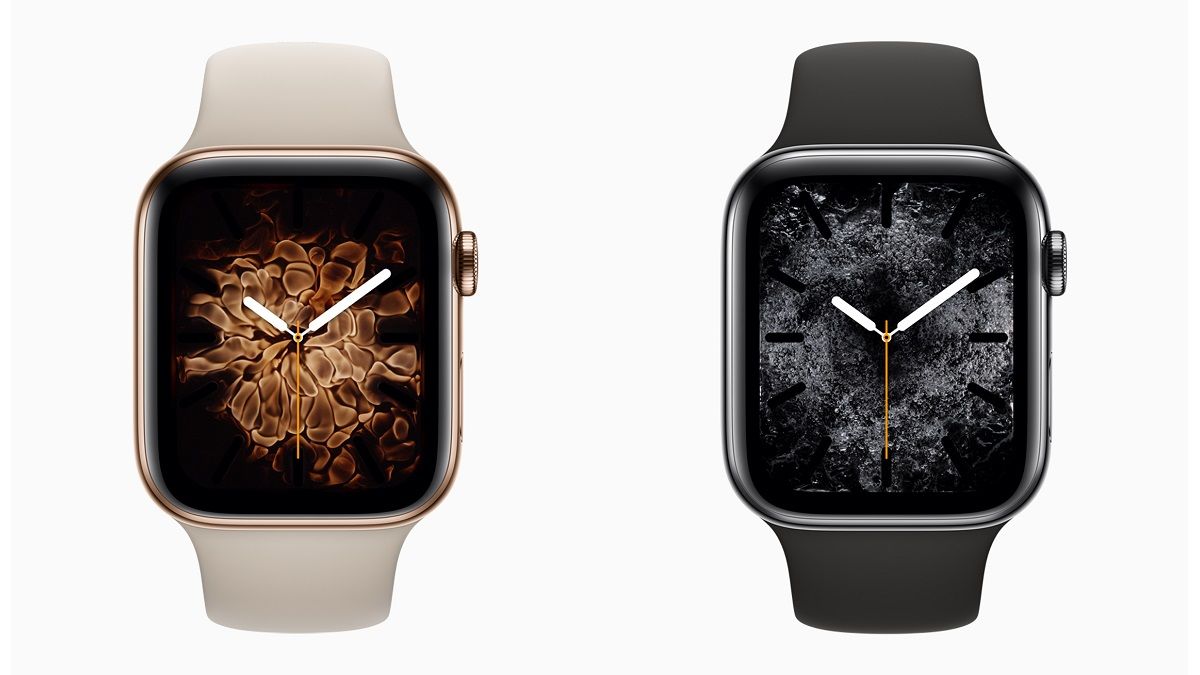 Better, faster and stronger than the previous version, the next generation of the Apple Watch also comes with notable FDA approved brand new health features:
A fall detector: if you fall while wearing the watch and stop moving for a specific amount of time, the connected device will automatically suggest calling for help on your behalf.
A heartbeat monitor: the watch now has an ECG (Electro-Cardiogram) function, is able to detect any abnormality and will advise you to see a doctor if needed.
The heart rate technology may not be groundbreaking as it's already available on other devices, but the ECG technology is pretty impressive.
Our sentiment analysis reveals that the almighty Internet thinks so too: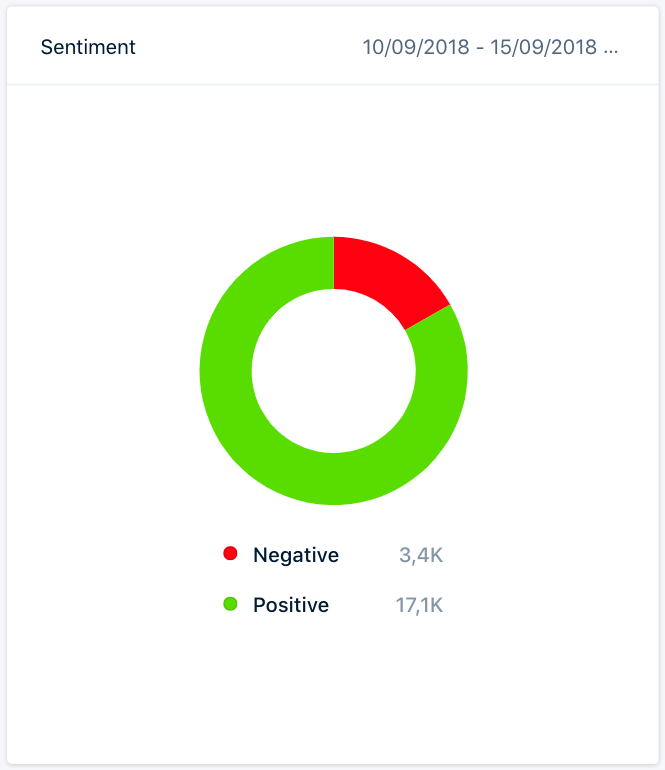 Please note that the pie chart only shows positive vs. negative mentions.

What's next?
The rest of the presentation focused on the 3 new, much-anticipated versions of the iPhone.
3 new versions of the iPhone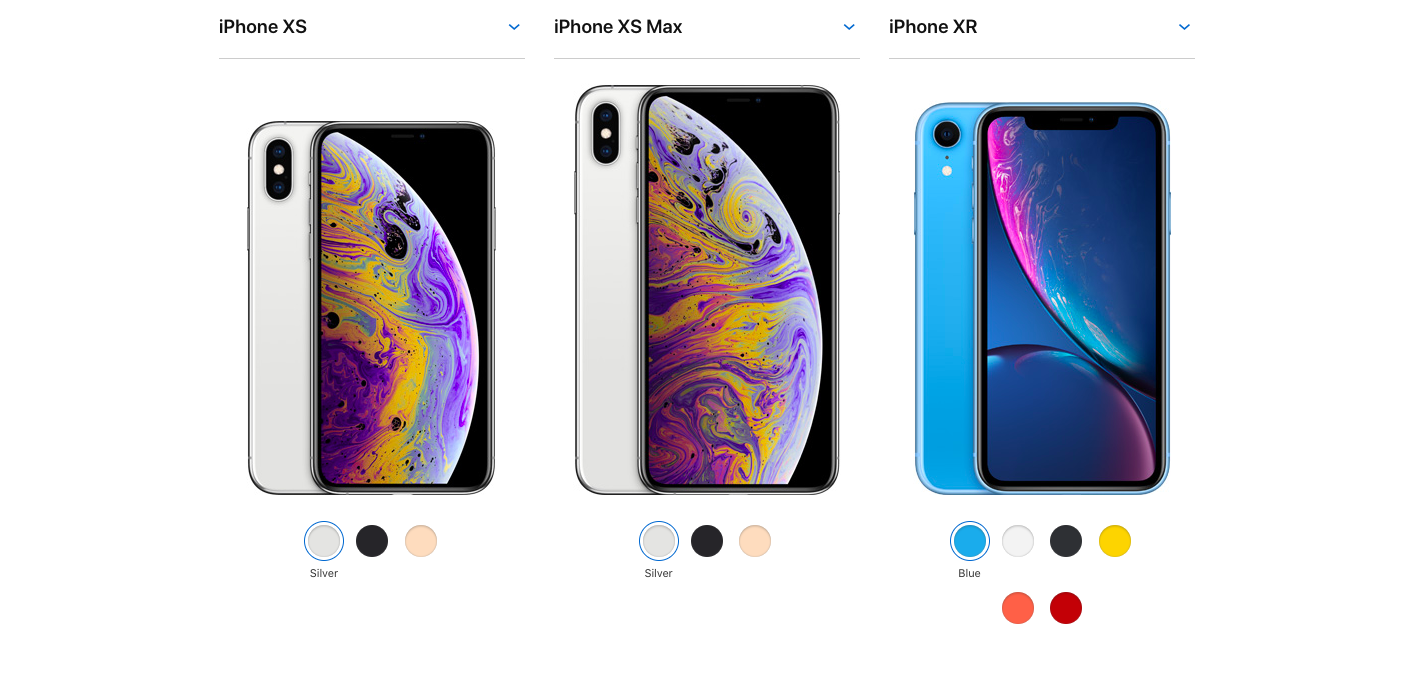 Apple announced the iPhones XS, XS Max (2018 iterations of the existing X model) and a "cheaper" iPhone XR.
Having better cameras, batteries, screens, processors, according to Apple is top-notch technology.
But, if last year was a major leap in terms of features, Apple did not revolutionize the industry much this time. No, instead, they brought us: Dual Sim – A feature that has been introduced by their competition a long time ago (and the Internet didn't forget to remind us about it).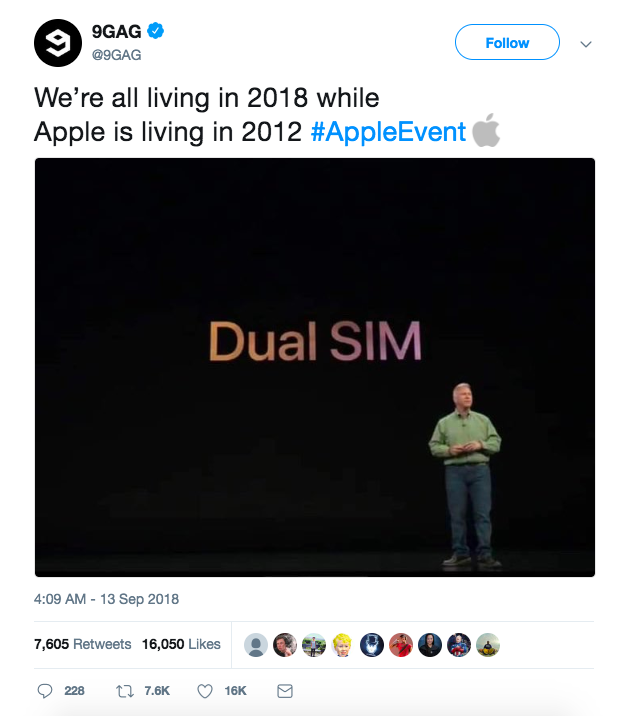 So there you have it, 4 new products Apples released to continue to make a dent in your bank account. Now that we know what they are, let' see how they were received online.
How did the #AppleEvent echo online?
The 'Where'
As expected, the entire world was talking about about the #AppleEvent. Most of the conversations came from 1) the US 2) France 3) Brazil, 4) India and 5) the UK.
When tracking a product launch, it's important to keep an eye on where the event is being mentioned. If you're suddenly seeing a lot of mentions in regions you're not active in, it would be a good idea to do research opportunities for your brand in that market.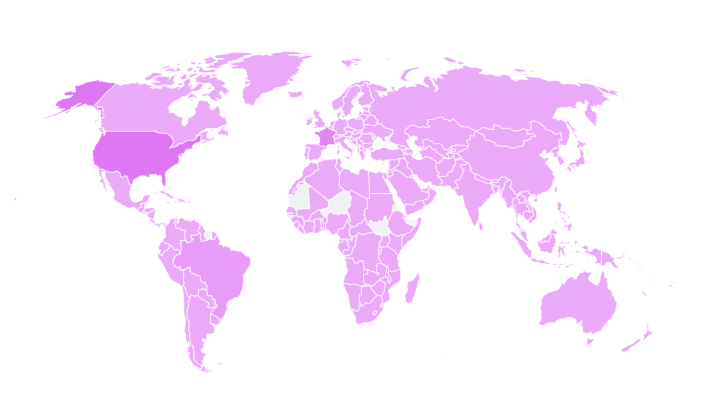 The 'Who'
It's just as telling to see who is talking about your product launch. If you've done your PR properly, you should be able to get the right people and publications to mention it.
There was no shortage of influential accounts and brands mentioning the #AppleEvent.

All the top publications including 9Gag, NYTimes, GreenPeace, China Daily mentioned the event. So in terms of volume and reach, this is awesome coverage.
However, being mentioned by influencers isn't always a good thing. While the NYT reported all that happened during the event, GreenPeace had a slightly different approach.

The 'What'
When monitoring your launch, be sure to track all of the important keywords around it. This includes the different models of products, features, and improvements.
The iPhone has clearly been Apple's favorite child for years. However, they seem to have started dedicating more time and resources year after year to the Apple watch. Let's see how people reacted to it online.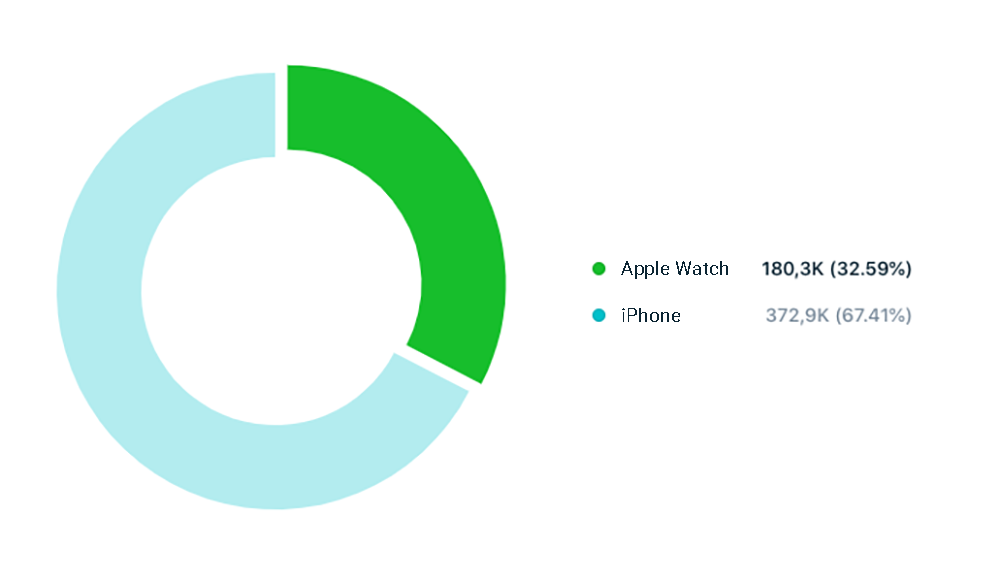 The "iPhone" generated twice as much noise as the Apple Watch during the #AppleEvent.
Now, if we take a closer look at the iPhone models mentioned, it seems the iPhone XS Max generated the most noise during the week of the announcement, followed by the XS and XR models.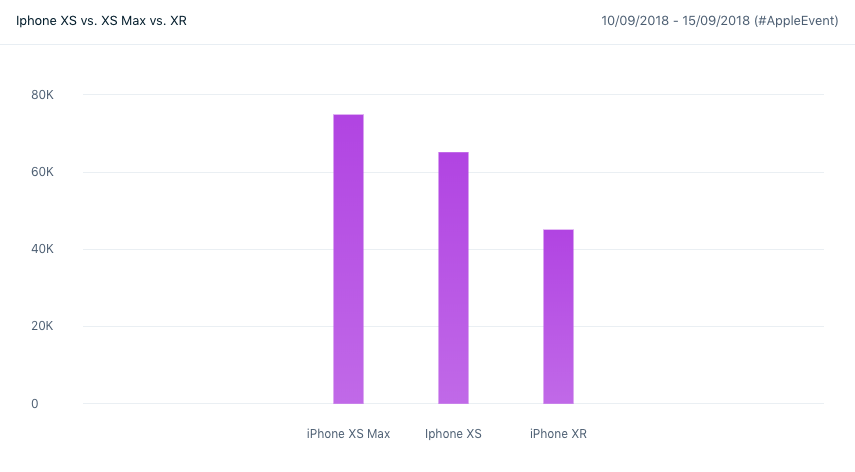 Which iPhone features were discussed the most?
Typically, people rave about the new features they're most excited about. In this case, it was the two improved features including the camera and storage space gathered loads of attention.
The actual new feature (Dual Sim) was only mentioned 1 416 times.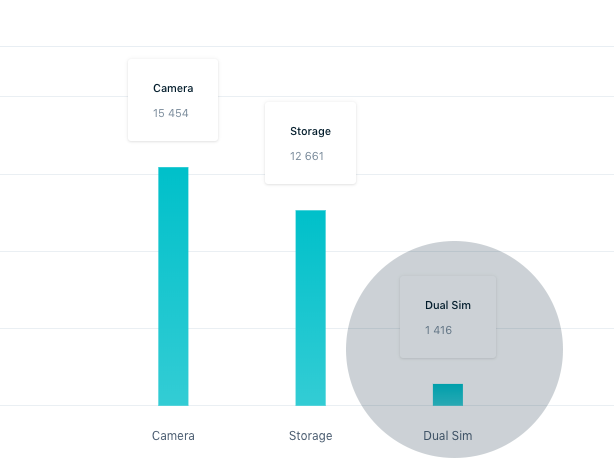 Volume is an interesting and powerful insight to measure the success of an event.
But it only scrapes the surface. It doesn't convey any information regarding how the event went and how the announcements were received by the audience.
The 'How'
Measuring the sentiment of a product launch and event can offer you the public feedback you're looking for. It allows you to understand what the audience liked and disliked about your products.
What was the overall #AppleEvent sentiment? The event itself was received mostly positively.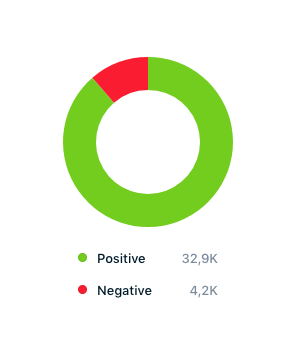 Neutral mentions put aside, about 90% of the noise around the event was positive.
Now, if we focus on the iPhone's overall sentiment … things get more complicated.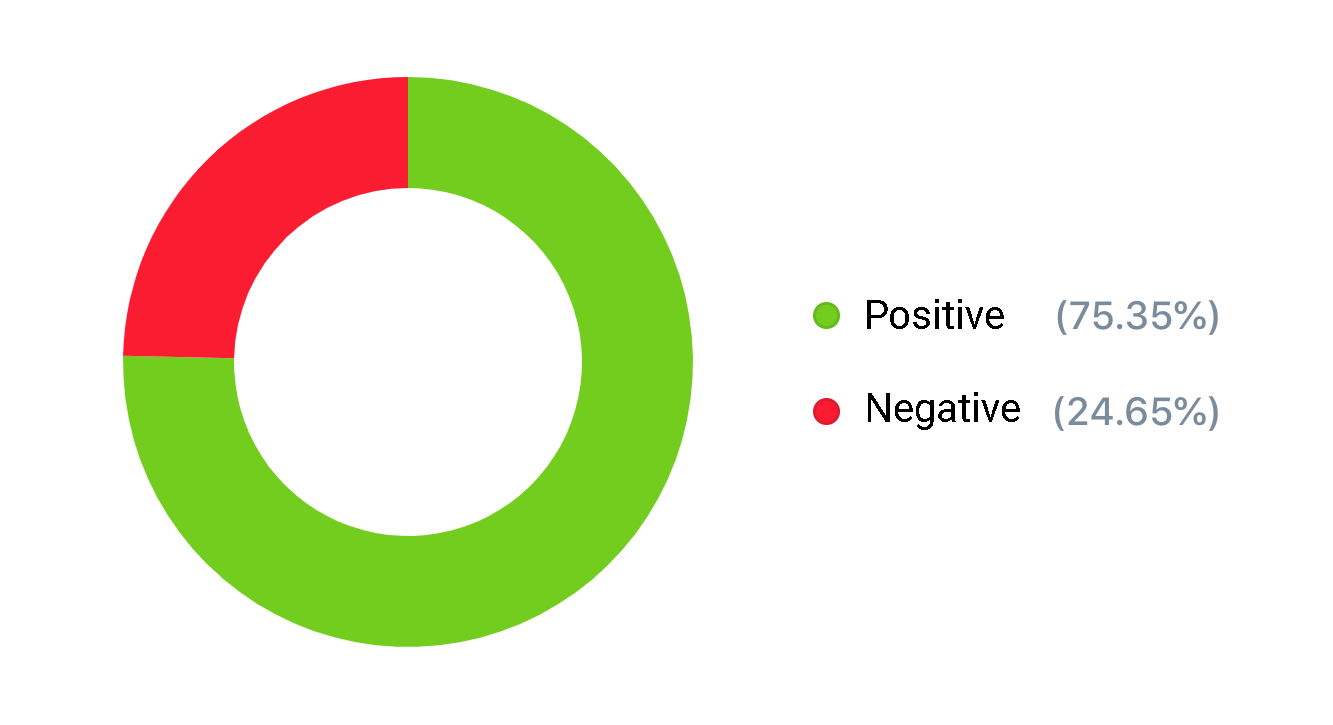 Nearly 25% of mentions we tracked were negative.
How come? What are the negative conversations about?
The price.
The price is a big "no no"
The top (worldwide) negative keywords are mostly related to the price of the new Apple devices.
In fact, there were 24 734 messages discussing the new iPhones' prices. As per usual, the Internet handled the situation with a hint of sarcasm: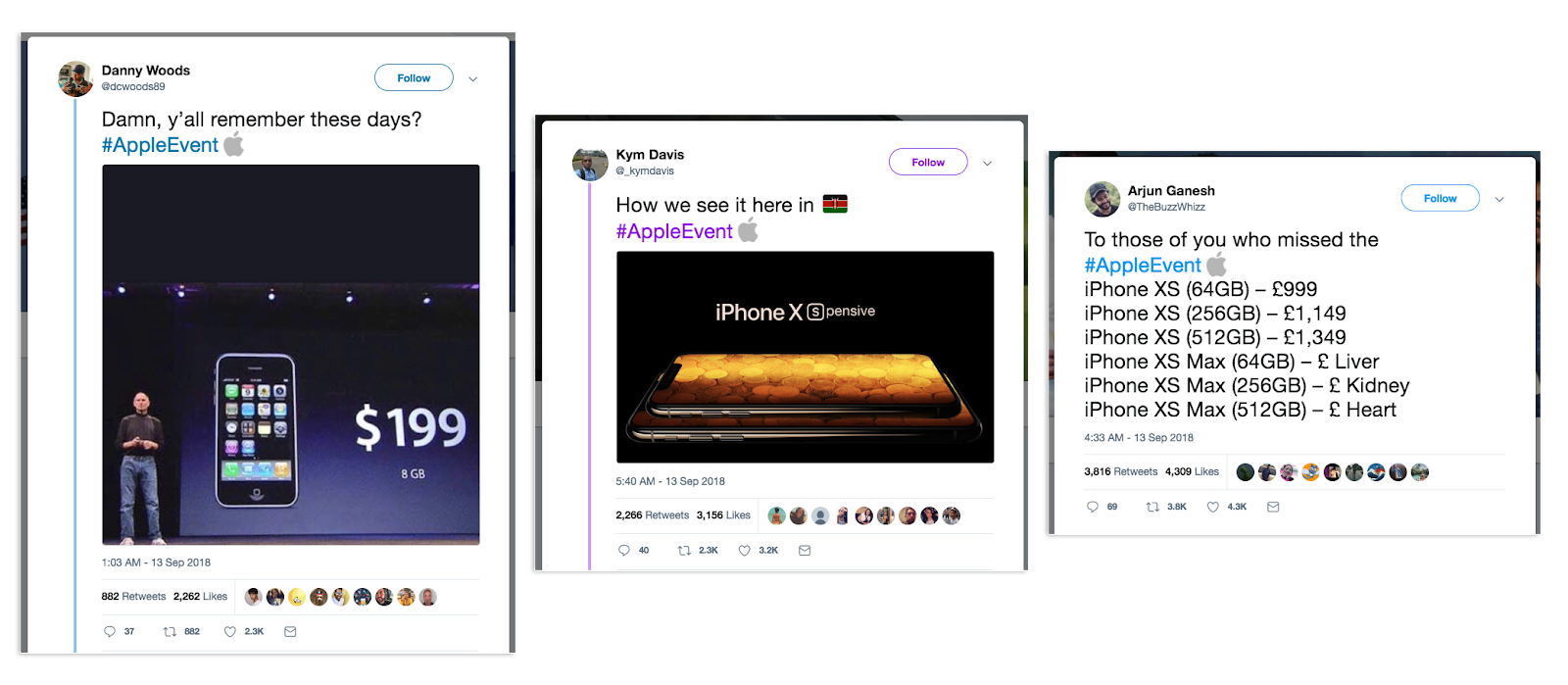 I investigated a little further … and it led me to France.
"Prix", meaning price in French was the most common negative keyword associated to the new iPhones (not so surprising since France was the second country with the most mentions about the event).
And there's a good reason for that:
The XR model, starting at $749 in the US, starts at €859 in Europe.
The XS model, starting at $999 in the US, starts at €1159 in Europe.
The XS Max model, starting at $1099 in the US, starts at €1259 in Europe.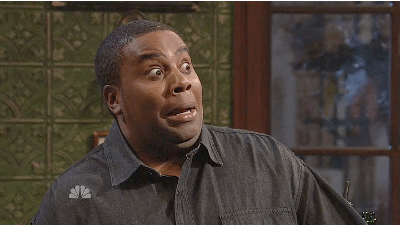 Price issues put aside, the #AppleEvent was once again a PR success:
Almost 9 out of 10 mentions turned out to be positive.
There were hundreds of thousands of conversations.
Billions of people reached all over the planet.
Interestingly enough, the battery was not discussed so much this time (even though it's a known fact that iPhones, or smartphones in general lack in battery life) compared to features like the camera or the price of the devices, seen as the most negative fact about the phones this year.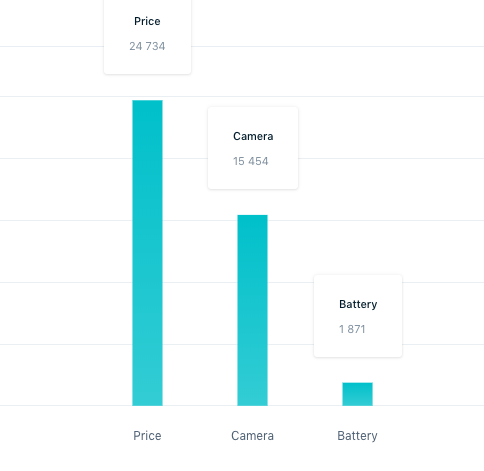 Is Apple playing with fire-selling devices at such a high price?
Did Apple go too far this time with the price? Only time will tell.
Even though the event itself received positive mentions, Apple should not ignore the worrying 25% of negative mentions published during and after the event.
Now that we've analyzed the conversations around these events, let's take a step back to see what we've learned from it?
4 lessons we learned
Apple did not only count on its worldwide reputation to generate buzz around the yearly #AppleEvent. They have an event planning strategy that is almost bulletproof.
That being said, there's always room for improvement.
Here are 4 things to learn from it.
1. Get in touch with influencers
There were not only tech-journalists invited to attend the conference at the Steve Jobs Theater.
The room was also filled with influencers and world-known celebrities who actively participated to generate more buzz around the event by reaching out to their own community.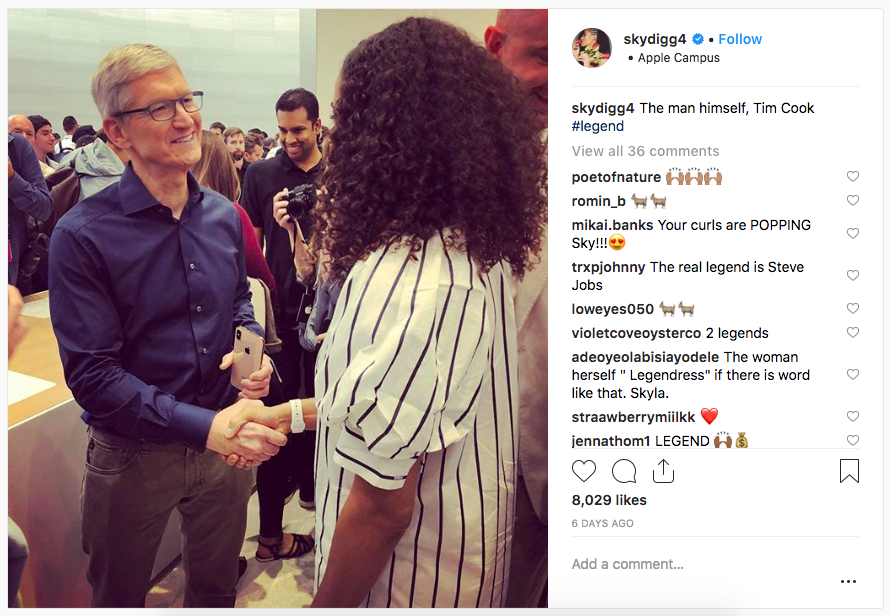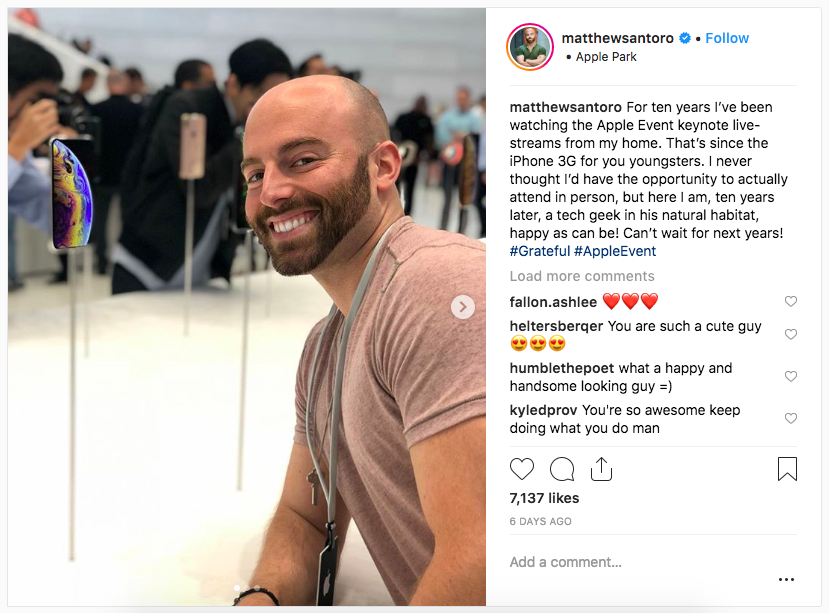 Apple probably didn't reach out to all of the influential people discussing the #AppleEvent, because, well, they're Apple. Thousands of influential voices talked about it without Apple having to do anything.
Did they know for example, that there were influencers creating and sharing content about the events in South Africa?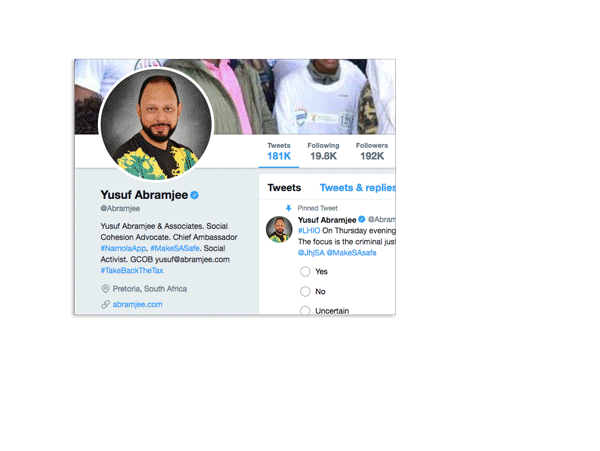 Apple teams could dig through this data and try building new relationships with these influential brand advocates to reach new audiences next year. By securing a positive relationship with them, they're more likely to say positive things about your next launch.
2. Promote a #Hashtag
Promoting a #hashtag is probably the safest way to own and measure the impact of an event.
If you are already using an advanced monitoring tool, you know you could follow conversations related to your event without using any #hashtag. But #hashtags gather people around one specific topic. Your event.
Be sure to leverage this opportunity.
3. Set expectations
We, humans, are creatures of habit. Apple knows that. They set an expectation to host an #AppleEvent at almost the exact same time, every single year.
If you haven't noticed, I'm talking about the second week of September. The launch has been on that exact same week since 2012.
By doing so, journalists and potential buyers know when exactly they can expect it every year.
4. Tease a little (but don't ruin the surprise)
This is actually something Apple is not so great at.
It is rather impossible to know whether Apple orchestrated the leaks or not, but a lot of information has leaked from them beforethe event. And it ruins the surprise for a lot of us.
Before social media, brands could control the conversations about them as they were very often the ones starting them.
Since social media became mainstream, the only time brands get to affect the conversations about them is when they announce something big. The lesson here is to ensure that you set embargos with journalists and publications. If you're working with influencers, be sure that they don't ruin the surprise by sharing with their communities!
Listen before you jump into the convo
There is very little (if nothing) we can teach Apple about communication. I mean, they did open their 2018 September event parodying Mission Impossible. Wow.
As for listening, there are a couple things Apple could learn from this year's event. While the #AppleEvent hashtag did generate major positive coverage, they should also always be keeping their eye on the topics that are sparking negative conversations to help improve their next launch.
What about you? What were the takeaways for you from this event?