This short post is the second of a series of five in which we share some of the results of our latest Instagram Engagement Report.
The 19 most used hashtags in 2018
Now, if you want to learn all there's to know about the latest trends to generate more engagement on Instagram download our free 30+ pages report.

The most used hashtags look familiar
Last year, our Instagram analysis revealed that the most used #hashtags in 2017 were the following: #love, #instagood, #fashion, #photooftheday, and #style.
This year, we see almost the same ones with: #love, #fashion, #Instagood, #repost and #photooftheday (#style comes in 6th).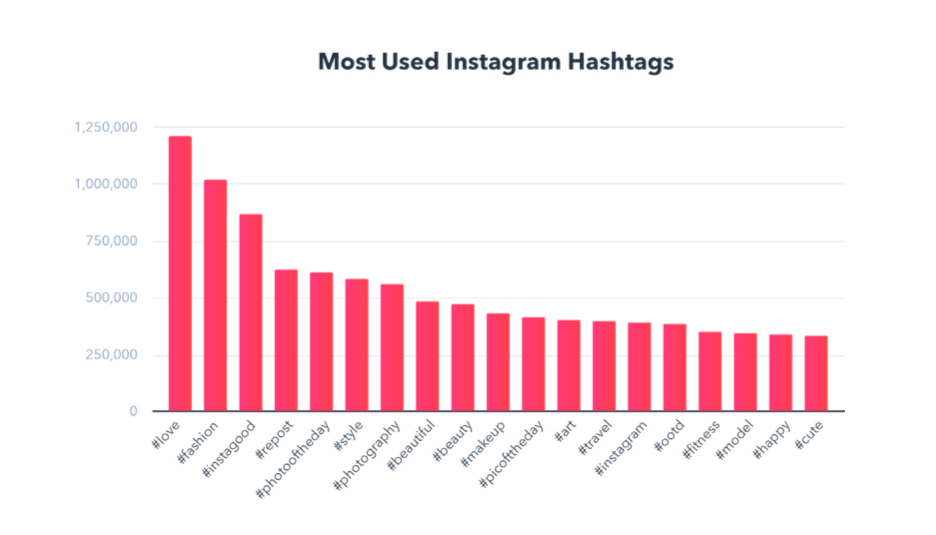 Some things just never change.
What does it mean for businesses?
This tells us that a large part of Instagram users share 'feel-good' and positive content.
So if you want your Instagram content to resonate with your audience, tug on the heartstrings! Take them places, make them laugh, make them cry with touching stories…
Long story short, show them a good time.
Now, it's also good to keep in mind that these hashtags are also very generic. They cover so much that they don't really mean anything.
Here is an example to illustrate what I mean.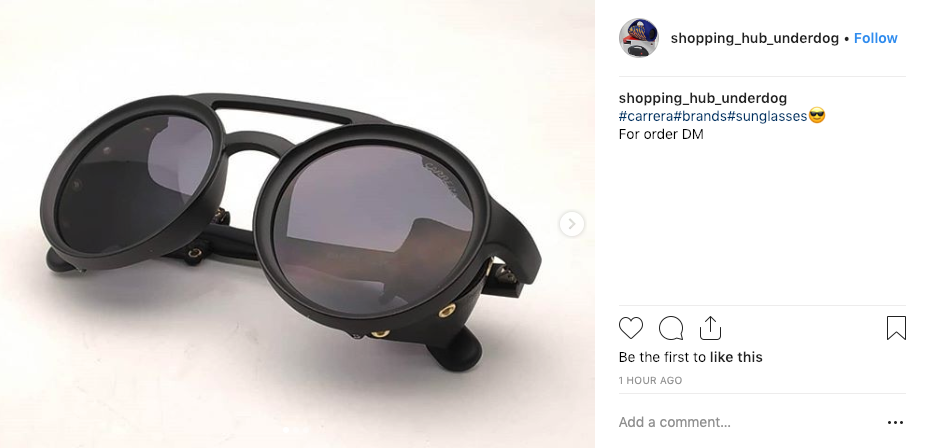 Who in their right mind will just look for "#sunglasses" or "#brands"? I mean, I did look for #brands, but that was just so that I could find a terrible example of something you should not do.
At the end of the day, generic hashtags won't generate the most engagement. According to our analysis, the ones that do are much more specific and event-based.