A digital marketer's work schedule is pretty erratic. There are so many responsibilities resting on our shoulders that we often end up juggling multiple tasks at the same time.

I like the amorphous style of our job; it's creative, challenging, and far less boring than desk work. Having said that, there are times when it gets frustrating. I like using marketing tools, they are wonderful for extracting information and deep analysis, however, they do have some shortcomings.
I've yet to come across a single tool that helps me with everything: writing, keyword research, topic ideas, backlinks, and images. I know it's impractical to think like this, but what gets on my nerves is the fact that I need to have a paid subscription for each tool. That is a huge blow to my marketing budget. Besides, if you're working in a large team, you risk getting kicked out due to multiple concurrent log-ins right when you're between an intense task.
Whether it's your budget or working in large teams, multiple subscriptions can be counter-productive. So let me list down a few free tools in this blog that will help you remain productive without showstoppers. The best part about using these tools: You don't even have to sign up!
To make the list easy to comprehend, I have divided the tools into 5 different categories. Each belonging to the tasks that digital marketers kill every single day.

Let's get going.
Better Writing
Writing is an essential part of our job. Publishing content over a while gets you good returns in the form of high traffic and conversions. But, people have become exceedingly choosy about what they read. To tackle this your content has to be simple and relevant. I use two tools regularly that have been serving me extremely well.
Bring brevity in your writing: Hemingway App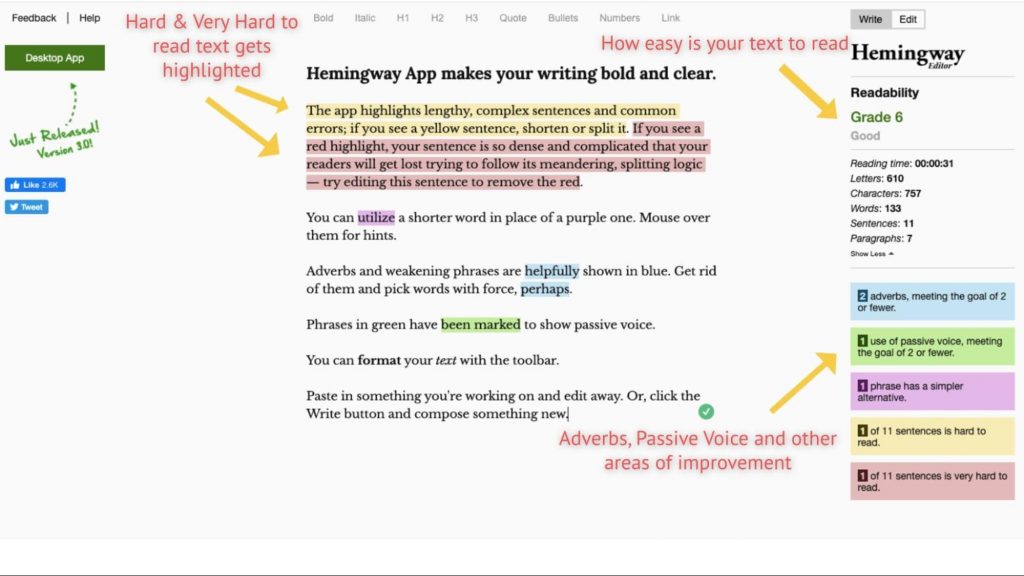 The attention span of an average human is less than 9 seconds. As marketers, we get this diminutive time to attract, impress and convert the prospects. It means, if you're writing long phrases, using complicated terms, then you'll have a hard time making conversions. I use the Hemingway app to make my writing simpler. It colour codes long sentences that can be tormenting for online readers.
I have used other writing tools too, but this app keeps everything much simpler when compared to them. There are not too many grammar suggestions because it focuses more on the readability, and how friendly your content is for the readers. This is reinforced by their technique of calculating your readability score based on a student's understanding.
Lastly, the straight-to-the-point interface and no demands for signing up make this app a perfect ode to one of the greatest writers in the history of American literature, Ernest Hemingway.


Pro Tip: If you want to keep a trail of every session in this app to check how you're improving in your writing, then screen recording is highly recommended.
Use AI to your advantage: QuillBot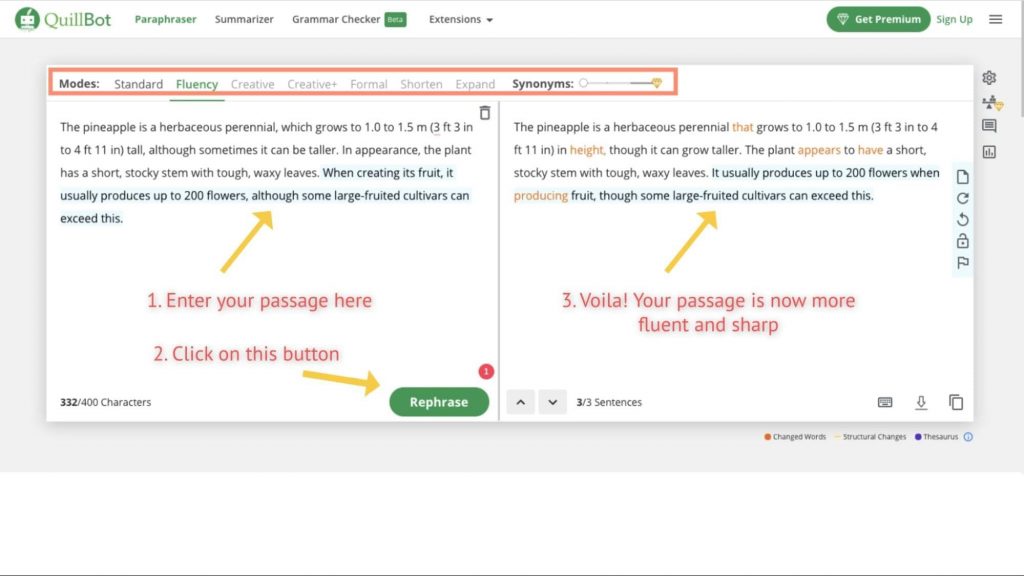 Disclaimer: I'm not trying to promote the idea that AI is necessary for improving your writing, but some infusion helps. Hear me out.
I started using QuillBot recently and was impressed with their Paraphraser feature. The concept is simple. You enter your passage, click on the "Rephrase" button, and QuillBot will use its AI training to show a better version of your text.
Users can choose from different modes to make the paraphrase more specific to their needs. However, in the free version, you can only use the Standard and the Fluency mode. To use the rest, you need to go premium.
Other available features are Summarizer and Grammar Checker. The Summarizer feature is another example of the smart use of AI to summarize long passages in a few words by choosing only the key sentences. Grammar Checker does the basic grammar correction, not very impressive.
Verdict: QuillBot is not a complete writing tool. Not yet. But, its smart features can be helpful for marketers if you know where you have to use them. For me, the paraphraser feature works well for writing social media posts and email body text. I don't have plans to switch to the premium version of QuillBot, but it will remain in the bookmark list of my favourite tools.
Accurate Content Ideas
Your content ideas are like wheels for our writing. Unless you have a solid topic, your writing will not reach the right audience. A solid topic is in line with your targeted keywords. Without a tool this can take hours, so here are my top two recommendations of free tools that can get the task done in a very fine manner.
Keyword Research done right with WordStream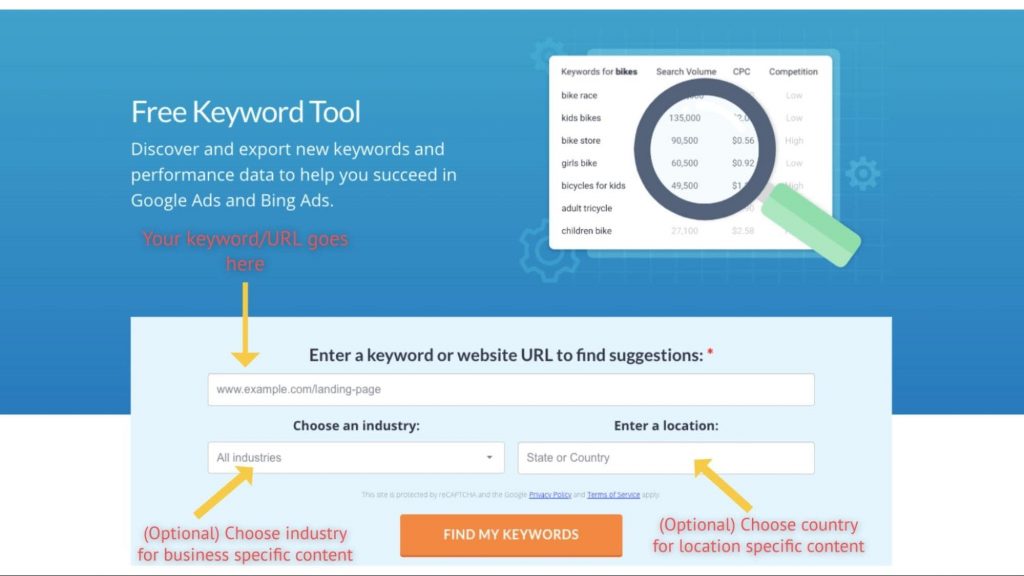 The Keyword research tool from WordStream is by far one of the best free tools to generate keywords for your Google and Bing ads. WordStream is an online advertising company with a specialty in Google Ads, and with their free tool, they send a strong message that they know their art very well.
Much like the Hemingway app, this tool too has a straightforward approach. When you first visit the website, all you have to do is enter a keyword or your website URL. You can customize the search for industry and country, but that's optional. Once you hit the "Find My Keywords" button you get a list of keywords for Google and Bing ads platform, along with the volume, competition, and CPC.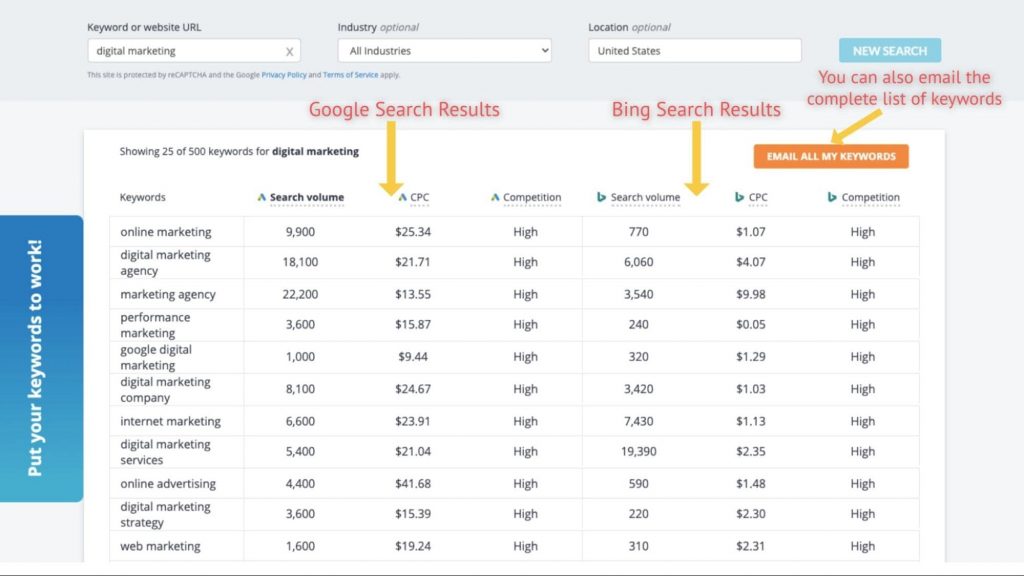 The tool doesn't stop just here. You can export the list of 500 keywords to your email address, download them for free and without signing up.
I have used a few other free keyword research tools, but I will announce this as the champion.
Get right answers: AnswerThePublic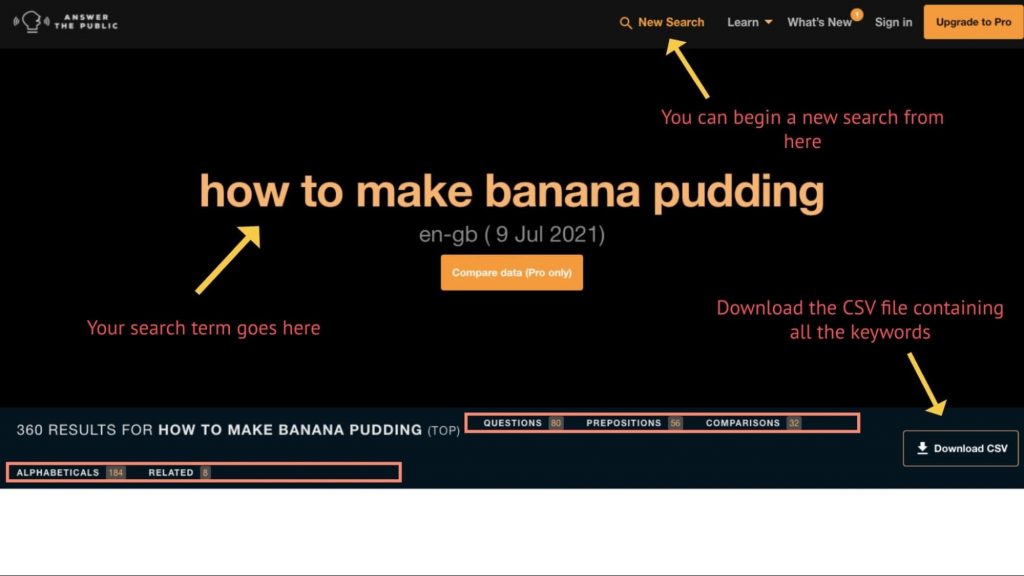 While WordStream is a great choice for short-tail keywords, for long-tail keywords I tend to gravitate towards AnswerThePublic.
When I first found out about this free tool, I couldn't believe they are offering so much value to the marketers free of cost. The concept behind AnswerThePublic is simple but very well-thought.

It categorizes the search queries for a particular keyword in five different groups –

Questions: What, Why, How
Prepositions: For, Near, With, To
Comparison: v/s, Or, Like, And
Alphabetical: Search terms in alphabetical order
Related: Miscellaneous
To add more charm to their style, they display the results in the form of a branching visualization with the keyword in the middle. Of course, it's a little cumbersome to look at the right keywords in an image, so you have the option to download the CSV version.
I look at AnswerThePublic as an excellent tool for marketers who write blogs and create different forms of content to meet different search intents of the audience.
SEO focused strategy
There is no way you can alienate SEO from the digital marketing world. Organic traffic and branding go a long way in building a successful brand. There are so many things to be done in SEO, and honestly, there is no free tool that does everything. However, I know two tools that are very handy when you're looking for specifics.
Write optimized headlines: totheweb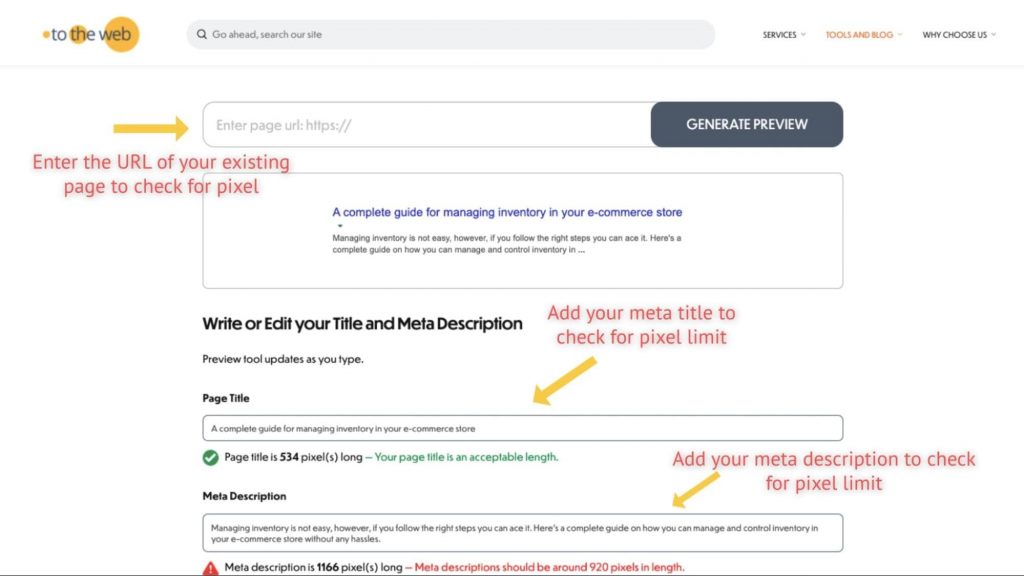 Meta tags keep your content SEO optimized and help generate clicks too as it's the only part visible to the users in the search results. But, as you must very well know there is a challenge while writing them: Character limit.
Infringing this limit results in truncated meta description and titles which is not good for your business. This free tool by the totheweb team helps you write meta tags not just within the character limit, but pixel limit too. One of the reasons I love using this tool is because it is one of those very few tools that do the right job in assisting marketers in SEO writing.
In case you don't know, your description or title can get cut-off even when they're within the character count. Every meta description can stretch a maximum to 920 and 680 pixels in a computer and mobile device respectively.
If this is new information, you know where to head off to start writing "actual optimized" headlines for your pages.
Stay ahead with backlinks: SEO Review tools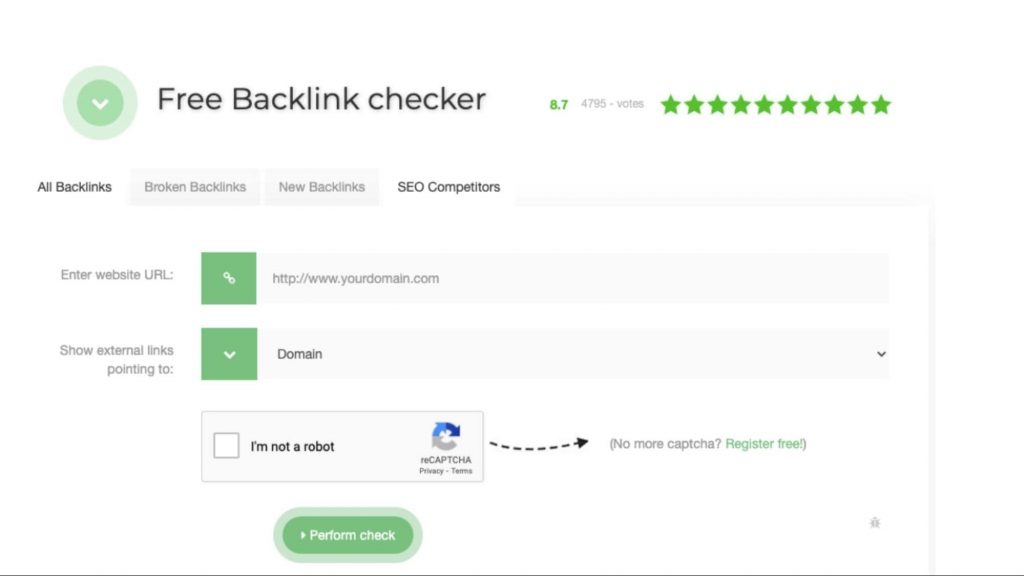 Remember how I ranted about multiple concurrent log-ins negating productivity? I have found SEO Review tools backlink checker as a helpful resource to check for backlinks to our product website.

The interface is simple with nothing fancy to digress your attention. It automatically identifies the backlinks once you punch in your website URL. You also have the option to filter only broken links, new backlinks, and competitor backlinks. While I have tried them, I'm not a big fan as I found the report to be limited.
However, overall it's a good tool for digital marketers to check their backlink status now and then, without waiting for their turn to log in to a tool. Backlink checker is not their only free tool, there are many, and you can check them on the All Tools page.
Sharp audience insights
Knowing what your audience is up to, where they belong, and what they do help any marketer to drill down into the mentality of the audience. This helps in designing more specific campaigns and getting better results. Here are two free tools that give splendid results.
Know what is trending: Google Trends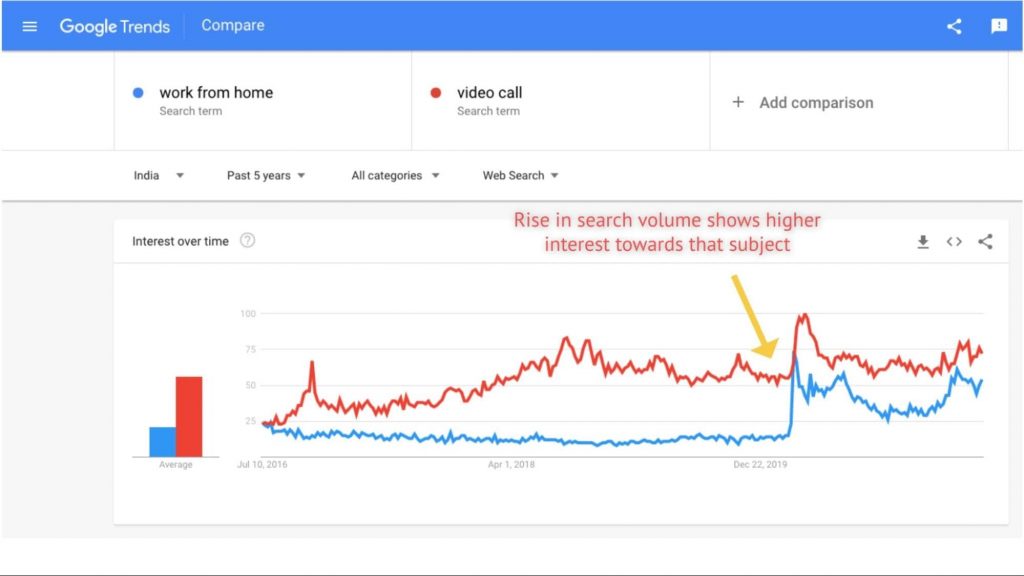 Google Trends is a free tool that shows you what topic or search term is trending in different parts of the world. Furthermore, you can compare multiple search results to see if there is a relation between them and if you can optimize both for more engagement.
To keep your search more detailed, you can also decide the timeline. If you're looking to write on topics that got famous in 2021, then a 12 months filter will work the best for you. Similarly, you can also choose specific categories if you're creating industry-specific content.
The opportunities to explore ideas, and making the most of trending searches makes Google Trends one of the favourite tools used by seasoned marketers.
Know your customer: HubSpot Buyer Persona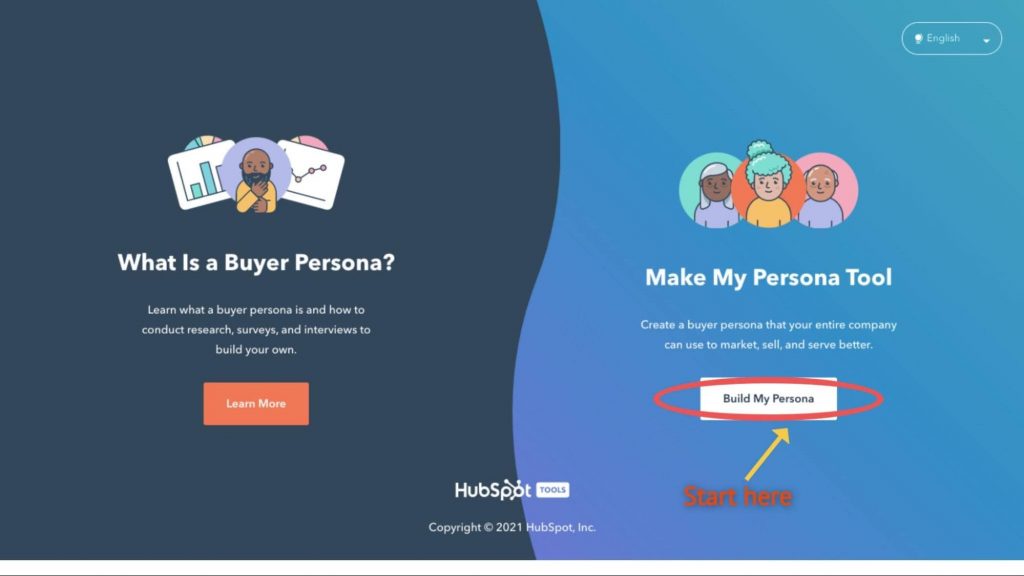 A buyer persona is like the blueprint of your customer. Like any other blueprint, this one also helps you to construct your marketing plan.
This one has always been a challenge for me. To start with, it takes time to figure out the different criteria which will help in finding the persona. The HubSpot Make My Persona page deserves a special mention here. It's that one tool that can be used by anyone and everyone in a company. Knowing your buyer very well only benefits every department.
The Make My Persona page generates your buyer persona by asking only 7 questions. It starts with basics like their name and follows with other information like age, profession, how they consume knowledge. In the final step, you get a pictorial overview of the buyer persona which you can save and download for further use.
Oh, you can also create additional sections if you have other criteria. Besides, you also get the option to choose a different color scheme to resonate with your liking.
Strong email headlines
Email marketing still works. About 87% of marketers prefer it to promote new content. But, to ace in email marketing is easier said than done. You can do all kinds of experiments and variations in writing the email body text to make it sound personal. I would prefer to perfect the headline first.
Evaluate your headlines: The Omnisend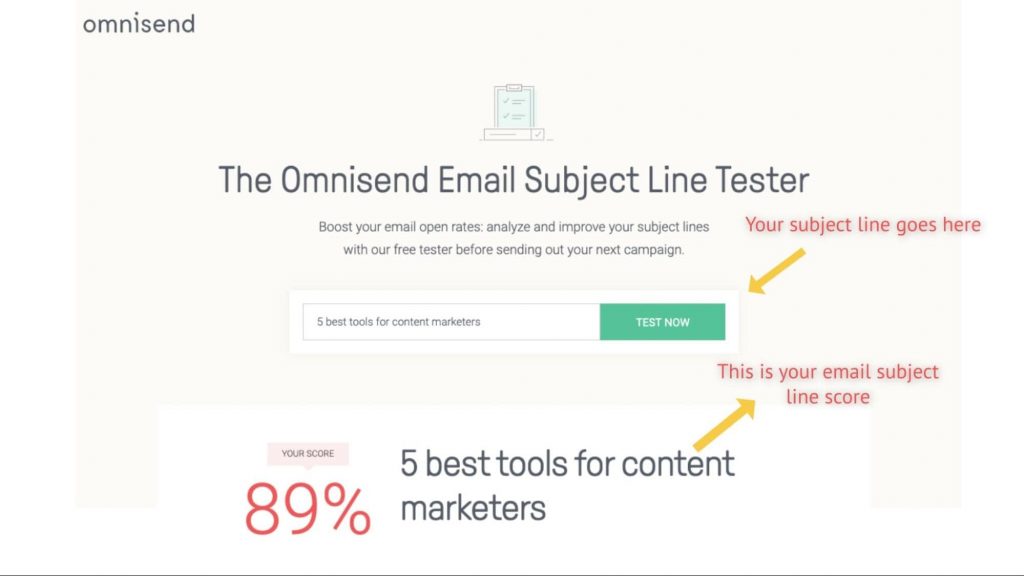 Your email headlines grab attention — 47% of the recipients decide to open an email solely based on the headlines. In such a case, if you're paying attention to them, you risk losing out on a big deal.
Head over to the Omnisend email subject line tester, to get a score of your headline before sending it to your customers.
It further highlights the character and word count and raises an alert if it's too long or short. Additionally, it also checks for spam and negative words which could potentially harm your email performance.
Overall, Omnisend is a tool that should not be missed by marketers whether they're sending a single email or running a campaign.
Summing it up
Marketers have to be resourceful. If things are not going their way, they have to make things work. I think the same goes for marketing tools too; if you don't have a tool or it's not working in your favour, find a new one. And, if it's a free tool, you have hit a jackpot.
In my limited experience as a marketer, I have hit the jackpot a couple of times, and in this blog post, I tried my best to share the most useful tools.
To reiterate, here's what we covered –
For better writing – Hemingway app and Quillbot
New content ideas – WordStream and AnswerThePublic
SEO optimization – Totheweb and SEOreview tools
Audience insights – Google Trends and HubSpot Buyer Persona
Email headline evaluator – Omnisend
And, that's a wrap. I hope you've found this list useful. Do not forget to bookmark the tool that you use so you don't end up losing them.