New year = new marketing goals.
This means time to implement a clear-cut marketing strategy that will help drive more conversions and build a bigger audience.
Most marketers have trusted content marketing: a tried and tested strategy that has been around. But in the last few years, there's a new player in town: influencer marketing.
Both can be considered viable strategies since each have their own advantages and are relatively simple to implement. But when it comes down to it, marketers ultimately want to know which method is best for increasing a company's organic traffic and brand awareness?
In this blog post, we'll compare the two concepts and help you better decide which is for your business.

Decide on the 'who' before the 'how'
Before launching any marketing campaign, there has to be a need for said product or service.
Who needs it? Why do they need it? How do we know people need it? How do we know how much of it they need? These are just some of the questions that should be answered before diving too deep into designing any campaign.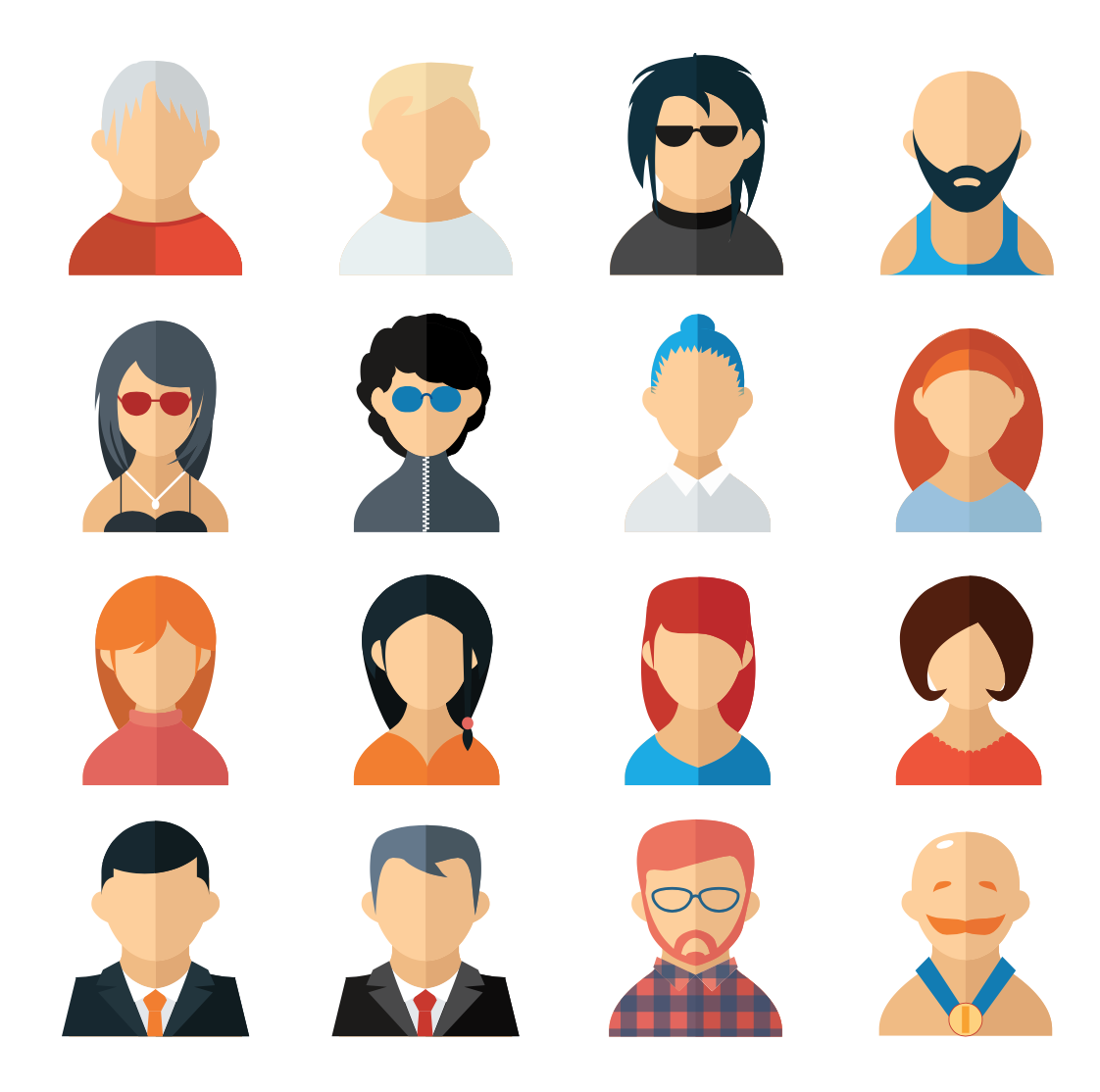 Are you targeting marketing managers at B2B companies? Then perhaps blowing your budget on an Instagram influencer would not be the best way to go.
On the other hand – if you're targeting fashion-savvy buyers – you'd likely steer clear of sending them downloadable whitepapers.
Here's are some ways you can think about how to collect information in order to form your personas:

So before you decide on using either marketing strategies, consider the why and who – this will help you make the right choice.
Influencer marketing vs.content marketing
It's important to note that you don't have to choose just one of these strategies and stick to only using that for your business. Experiment with both and see what brings you better results!
With that said – let's have a brief look at both and weigh the pros and cons of each.
What influencer marketing can do for your marketing efforts:
Influencer marketing is like a combination of new and old marketing tools, taking the idea of celebrity advocacy and placing it into a modern-day content-forced marketing campaign.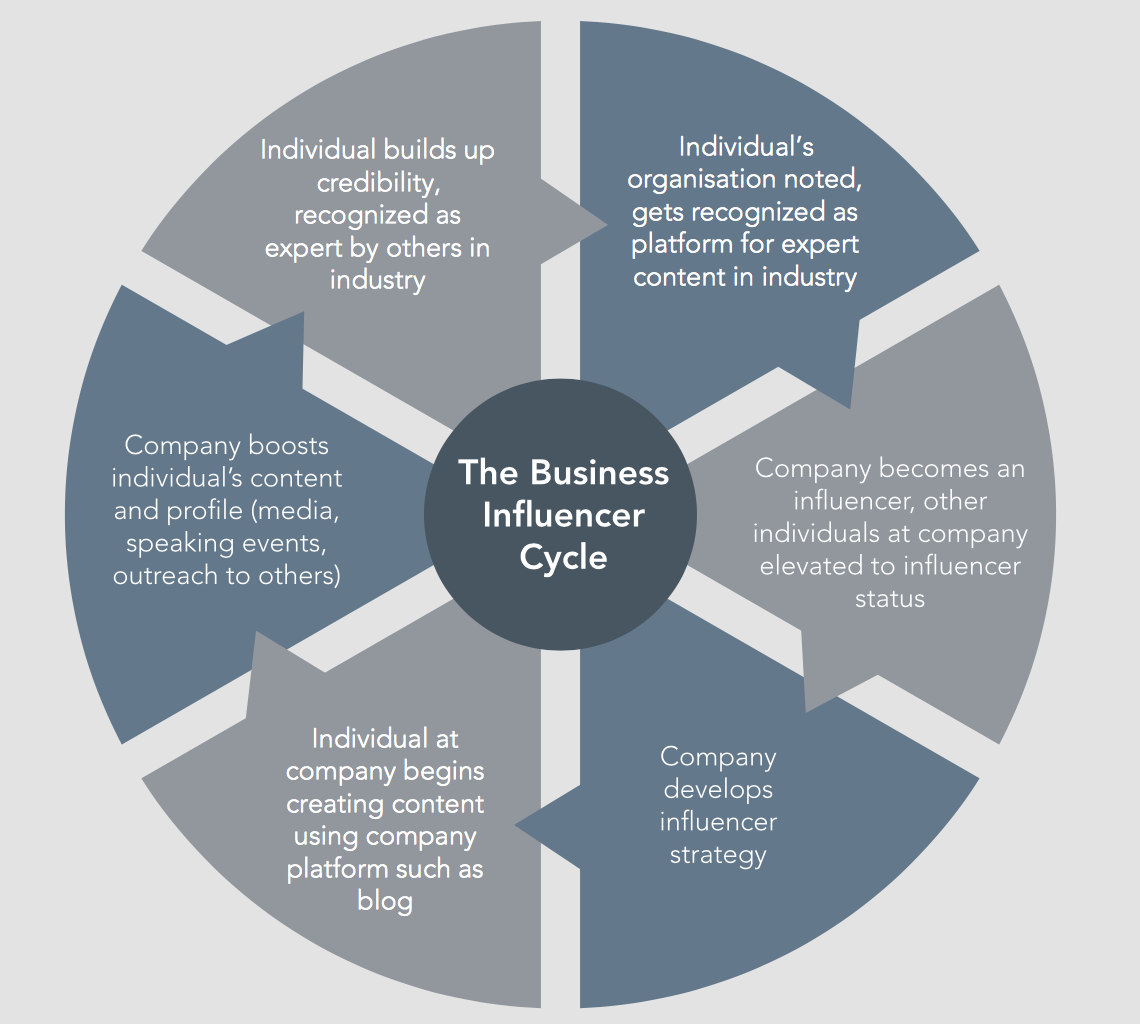 It can improve your business by:
Building authority and brand awareness –  influencers helps to engage in a relevant and meaningful way with their audiences, without using overt sales or advertising language in those interactions. Think conversation, not conversion.
Increases brand reach – helps keep the focus on building brand awareness. Be selective and smart about all forms of engagement with a particular influencer or influencer's audience.
Strengthens customer trust – Influencer marketing lends an authoritative voice to your brand and helps people trust both your brand and its messaging.
Helps with SEO – Reaching out to key influencers can generate tons of backlinks and start conversations about your content. Newer SEO algorithms rely as heavily on conversations as they do on direct backlinks in page rankings. Just getting an influencer to retweet, reblog or in any way endorse outside content will give that content a boost in SERPs rankings.
The cons
There are, however certain challenges created by this kind of marketing strategy, including:
New demands for transparency – Appealing to influencers to augment your own messaging won't work on its own anymore. Consumers hold individual brands to higher scrutiny now than they did just a few years ago. The days of celebrity endorsements are practically done. Today's consumer wants to know how your brand measures up against the influencer's regardless of whether or not any of them ever endorse your brand.
Engagement over numbers of followers – People are becoming more aware of the number of people who interact with brands in a meaningful way. A massive cache of followers doesn't lend much credibility these days, nor does it define the reliability of an individual or brand. Now, and heading into the future, it is more critical to driving engagement, start meaningful conversations, and nurture relationships with fans and followers (something real influencers know, understand, and are already doing).
Cost – As every business jumps on the influencer marketing bandwagon – it drives the costs up. Considering brands have already spent 1 billion dollars on influencers on Instagram alone in 2018 – you may also want to consider more cost-effective options like micro-influencers
What content marketing can do for your marketing efforts:
Weighting marketing efforts in favor of content also have its own set of positives and negatives.
While content is considered mainly in the following 3 ways, there are many types of content you can think about creating: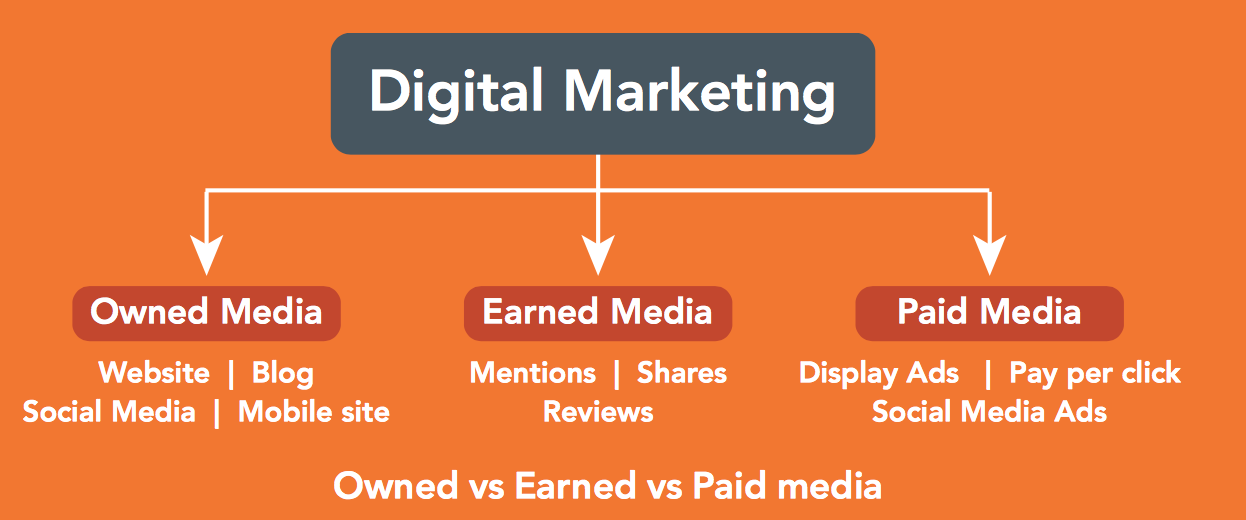 If you're a B2B company, you'll especially want to consider the different types of premium and visual content you can experiment with: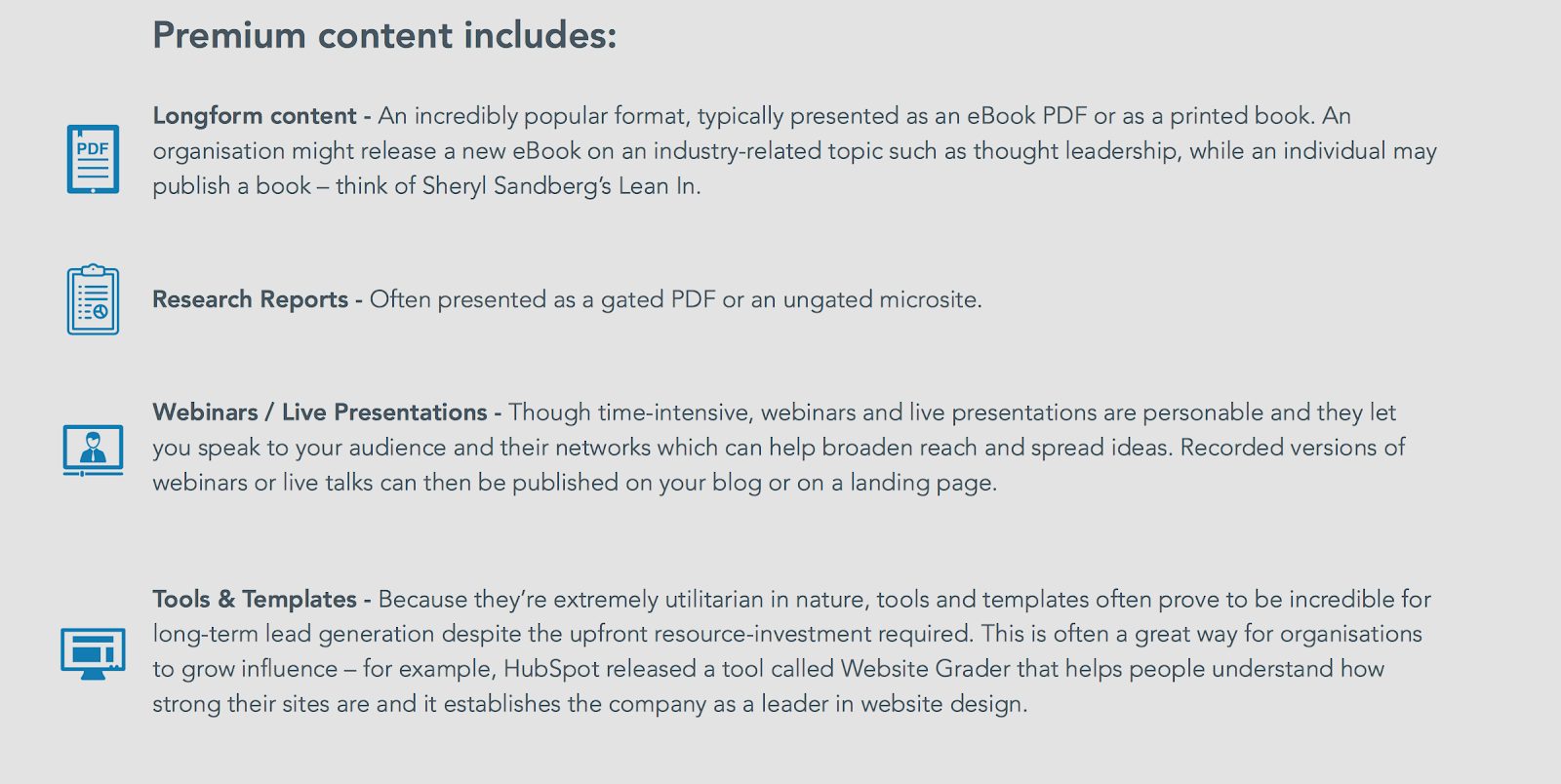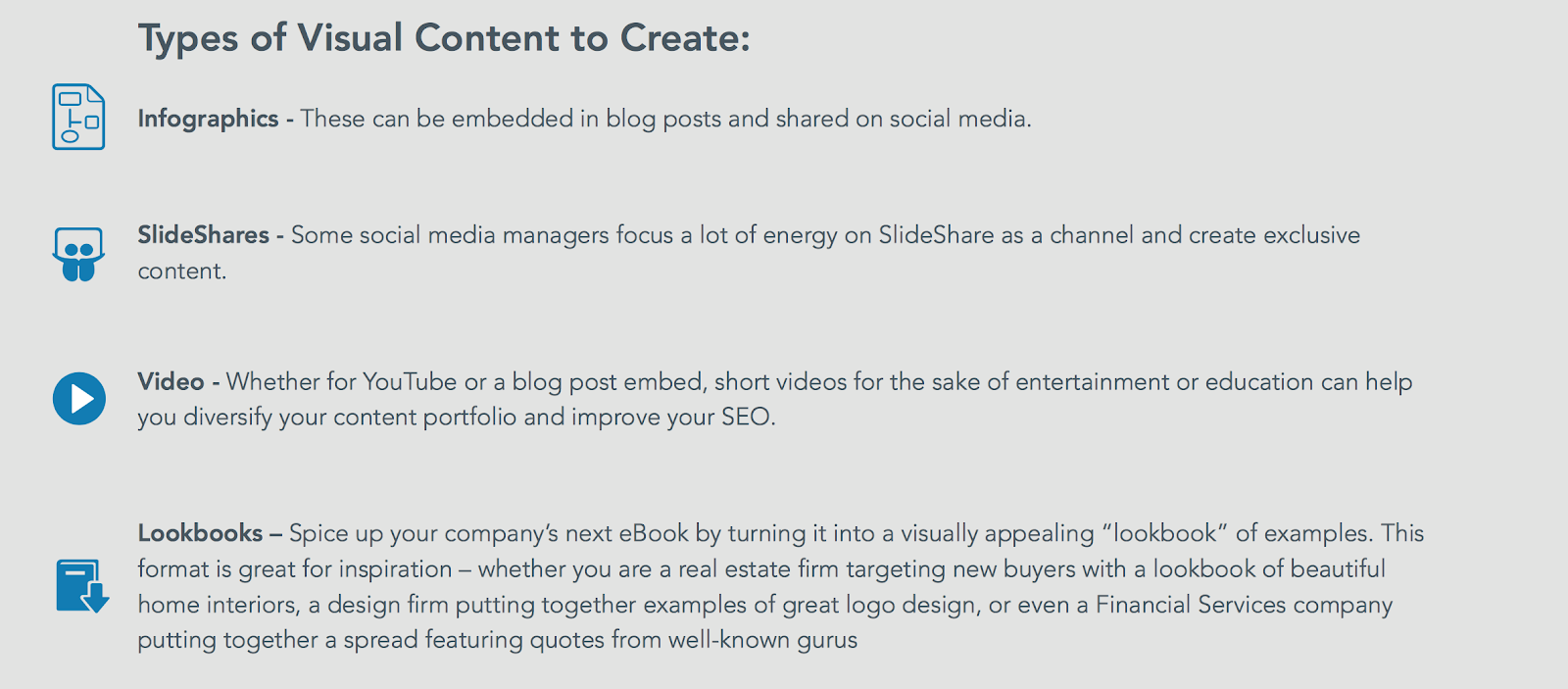 So what advantages does content marketing bring to your business? These include:
Increased brand credibility – Good content positions your brand as an authority and demonstrates an understanding of the purpose of your brand (as well as the people who engage with it).
Improved customer relationships – Authoritative content always influences customer perception of a brand and helps nurture trust and loyalty.
Positioning your Brand – Truly unique content makes your brand stand out even if it serves a large, already established market.
Generating website traffic – Good SEO practices will help steer new contacts in the direction of your brand. That means developing content that is 100% unique and utilizes as many relevant SEO trends as possible.
The cons
There are, of course, a few red flags to banking marketing efforts solely on content. This includes:
Barriers to entry – It is becoming increasingly difficult to insert brand messaging into outside platforms. Fewer marketers are winning strategies like guest blogging which makes strategies like off-page SEO harder to implement.
Demand for authenticity – If your content niche is one with which you are less familiar, it might be necessary to consult with a professional writing service that specializes in specific subject areas (or employs paper writers who do). It's an extra expense but it is also one that can save time and lend your brand more credibility long-term.
Need for increased consistency – This is a key area of content marketing where too many marketing professionals miss the mark. "consistency" is about much more than publishing endless streams of content.
Seasoned marketers understand this. They take responsibility not just for the delivery of content, but for its overall quality as well. Delivering at strategic times and intervals, and keeping up with all relevant audience engagement metrics is mandatory.
Increasing demand to cater to niche markets –Niche marketing will be more critical than ever in 2019 so don't forsake leads that used to be considered out on the fringes. Competition for content engagement is fierce, and it will be necessary to cater to every vital niche that is touched by your brand.
Driving long-term success
No matter how you decide to plot out the upcoming year's marketing strategy, there are several things left to consider. First, keep close tabs on ROI: crunch the numbers and determine whether a shift in focus in either direction (influencer marketing or content) could help increase that bottom line.
Next, keep all content fresh, unique, and clearly and consistently branded. Good content is now, and will always be, foundational to success in any marketing initiative. Do whatever is necessary to maximize engagement including starting and taking part in conversations in real-time (on your channels and those of key influencers).
Be prepared to reach out to influencers on every level, including micro Influencers like bloggers, YouTubers, etc. Quite often their reach extends further than it seems.
Lastly, consider developing a marketing strategy around an older audience. Don't discount the influence that Gen-Xers, in particular, have on significant markets. Facebook, for example, attracts an older demographic and is undoubtedly the most influential and essential of social platforms.
Achieving balance
So where should marketers focus their efforts in 2019? We think the answer is simple. Wherever opportunity presents, both should be part of the strategy.
New marketers should make an effort to develop authoritative, branded content that can be used to gain the attention of significant influencers and their audiences.
Established marketers should be seeking out influencers within their industries (and important niches within those industries) to build momentum in their campaigns.
Remember, great content will always be the foundation of successful marketing. But content alone is almost never enough to drive effective branding.
Engagement, networking, and concentrating marketing efforts on the most appropriate audience for your industry or niche are what will get the attention of the right influencers.