It's easy to feel discouraged when you've poured hours into creating the perfect Instagram post with a well-written caption, and then to see your competitors' posts get more likes.
The thing is, there's no one right path to mastering the Instagram algorithm or increasing your likes. There are, however, a few common Instagram marketing mistakes you could be making that might be hurting your chances to get likes.
Remember, you never know what your competitors are doing behind the scenes – the amount of time and resources they're devoting to their Instagram account could be unsustainable.
What we can do is make sure your account is primed to perform well by reviewing five common mistakes you could be making.
1. Not Posting During The Best Posting Times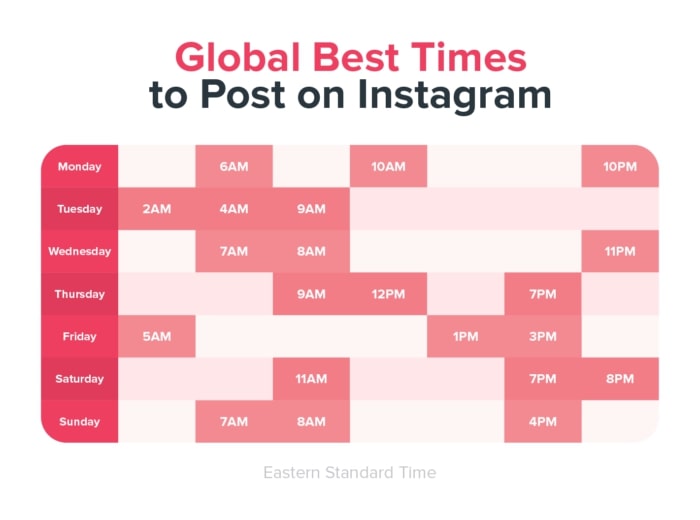 Believe it or not, the time of day that you hit "Post" matters to how many likes you'll get. Your brand's best time to post could be different from someone else's, which is what makes it tricky. If you haven't found the best time for your brand or aren't posting during those times, you could be missing out on high engagement.
Depending on the demographics of your followers, there will likely be a few prime times where they are on Instagram the most. You want to make sure your post publishes during this time so they have the chance to see it while it's new. The more engagement you get at the beginning, the more the algorithm will want to show it to people later.
Now, you might be thinking that the current Instagram feed isn't set up chronologically, so it shouldn't matter when you post. Well, that's not entirely accurate.
The goal of posting during the most popular times for your followers is to get a spike of engagement when your post first goes live. That shows your other followers, as well as Instagram itself, that your post is worth seeing. The best way to do that is to publish it while many of your followers are scrolling through the app. This will help you get more likes on Instagram.
The best time to post will vary based on your industry and your specific audience.
For example, the best time for retailers is either Wednesday afternoon or midday Friday. Tech brands should post Wednesday mornings. Accounts looking to reach people in the healthcare space should aim for Tuesday morning.
These examples aren't all-or-nothing, though. There's a chance that just because best practices say you should post at a certain time, your audience won't necessarily be online then.
Experiment with the timing of your posts throughout a month. Try different times of day and see which perform best. Also, look at your Instagram Analytics to see what times your specific followers are online. Then you'll be able to find the perfect time for your business's account.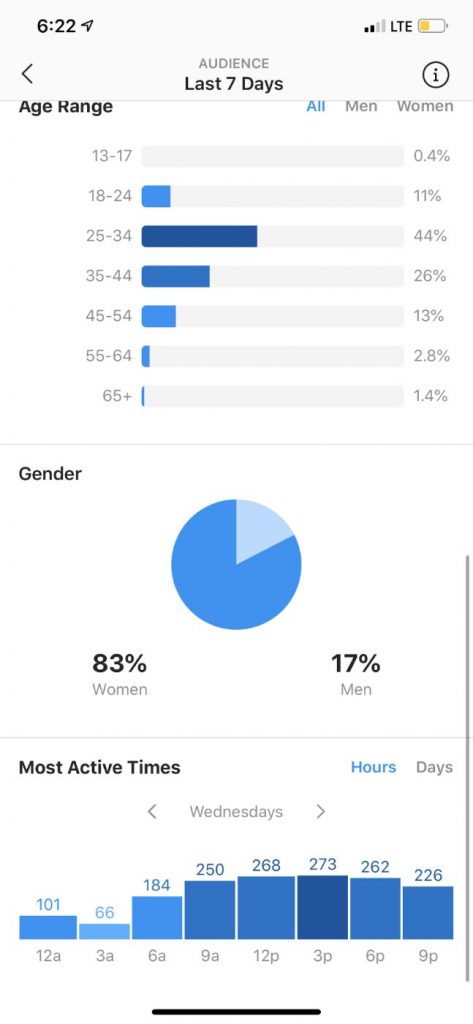 2. Buying Followers
This is a big mistake that can really hurt you in a few different ways.
Buying followers is against Instagram's community guidelines. If they suspect you've done so, they can take a number of actions, from removing these purchased followers to banning your account temporarily or permanently. It can be tempting to purchase followers, especially if you're trying to hit a certain number. Trust us, it's not worth it.
There are more reasons to avoid buying followers: doing so can actually hurt your engagement rate – and that's the opposite of what we're trying to do.
You want to get more likes on Instagram, but you want them to be somewhat proportionate to the number of followers you have. If you have thousands of followers and are only getting 10-20 likes on each post, that won't help you in the long run.

This mismatched follower count to engagement rate can hurt your reputation on Instagram, too. Potential followers might see that you have this discrepancy and then choose not to follow you because they don't trust you anymore.
Or, if you're trying to form a partnership with a brand or influencer, having a big difference between your followers and engagement can break that deal. This is especially important for the influencers, but it can impact the brand side of the partnership as well.
The question then becomes: how do I get more real followers?
It's no secret that if you want to get more likes on Instagram, you need to have more real, organic followers who are interested in what you're posting and who want to engage with your posts. There are many ways to do this, from a thorough hashtag strategy to using ads.
One great strategy is to use engagement marketing tactics.
With engagement marketing, you or a growth service you hire will go and find your ideal followers and engage with a few of their posts. When doing this, make sure you don't follow and unfollow or leave canned comments that don't really make sense with their posts as those tactics turn people off. But by liking a few posts, you can pique their interest and encourage them to come check out your page.
Then, they can take a look at your content and see if it's something they'd like to see more of and follow.
3. Your Content Is Monotonous
You want your Instagram content to be captivating and engaging.
After all, if you choose to use organic marketing methods, you'll have people coming to your page to decide whether or not to follow you. If your content is all the same or boring, they'll probably click away before they even give you a chance.
You can easily test to see if your content is dynamic enough. Open up your Instagram account and go to your profile. Look at the first nine images. Are they different, exciting or engaging? Do they make you want to tap on them, even when you can't see the caption? If not, it's likely monotonous. Monotonous content is too much of the same thing over and over. While you do want consistency in your Instagram account, you also want some variety to keep things interesting.
Beyond that, you need your content to stand out when it's in someone's feed. When they're scrolling through, you need to have a scroll-stopping graphic or image that compels them to look at it. Make sure your posts stand out from the other posts you see on Instagram. If your images look the same as everyone else's, you're likely missing out on many opportunities for higher engagement.
Instead, you want to add variety to your content to make it exciting and engaging. Experiment with different types of content. Instagram recently released Reels, so try making a Reel or two and see how they perform. Or, create an IGTV video and link the first minute to your feed post. Create a graphic offering a shareable quote or statistic. Try out different colors to see what sticks out more to your audience.
Here you can see that @thefreshtaxmaven has many different types of content in her first 12 posts. She has shareable graphics, helpful posts, and her photos are interesting and engaging.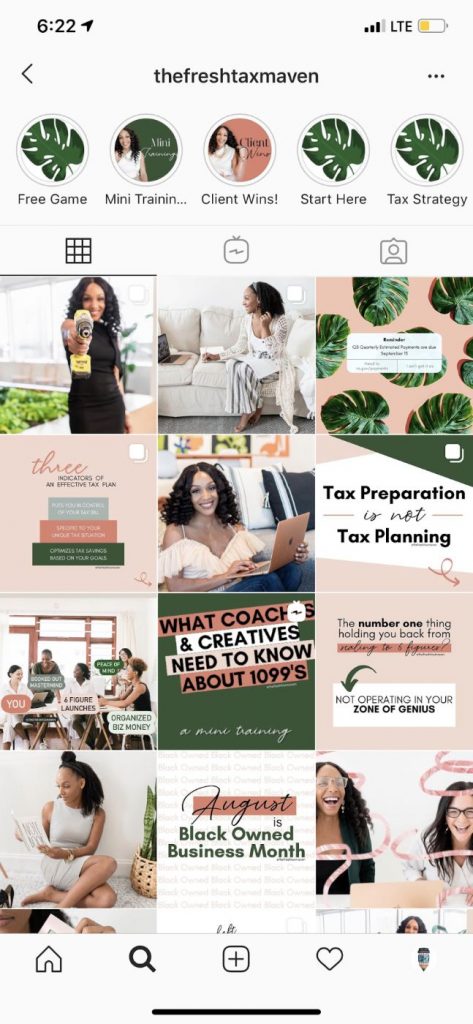 4. Not Asking Questions Or Using a Call-To-Action
This mistake can really hurt you, but the good news is, it's an easy one to fix.
Every single one of your posts should have a call-to-action in it. This can be to check out your Stories, go to the link in your bio, sign up for a free download or like the post.
Sometimes you may not have a great CTA that fits easily with your post – this is where you can get creative. For example, say you want to share your first pumpkin spice latte of the season, but you haven't figured out a way to tie that into your products or services. You could end with a CTA like "double tap if you're craving your first PSL too, or leave a comment with your favorite fall drink!"
You might be missing out on more engagement from your audience simply because you aren't asking them for it. It might sound like common sense, but sometimes people just don't think about it. (Bonus: it's easy for them to like or comment on a post. Get them in the habit of responding to your CTAs so they'll be ready to take action on bigger asks, like downloading a freebie or making a purchase.)
When you're adding these CTAs and asking questions, you do want to make them relate to your post in some way. Whether they make sense with your image, your caption or both is up to you. But it would feel disconnected to have a photo of a puppy, a caption about your business goals and a question at the end asking about your audience's biggest regret.
You want to ask easy questions in your CTAs. Even if you aligned your post, caption and question, few people are likely to share their biggest regret on a public platform like Instagram. Instead, ask about their favorite podcast, their first business mentor or their favorite motivational quote. Things like that are light, common and easy for people to share. If you really want to drive your engagement up, give them two options and ask them to comment A or B. Then respond to everyone who comments and say something about their response.
@livingwithlandyn does a great job of including a CTA in almost every one of her posts, and they're all a little bit different. Some involve her Stories, others are questions, still others ask people to visit the link in her bio.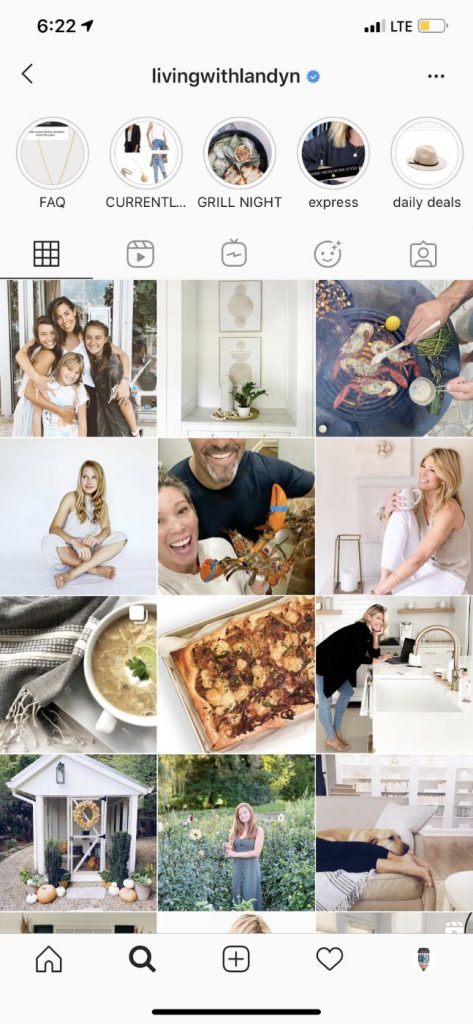 5. Absence Of Partnerships Or Collaborations
Is your brand doing partnerships? When's the last time you collaborated with someone else in your industry, or an influencer who's reaching your ideal audience?
If you never have or if it's been a while, it might be time to revamp that strategy and create a plan to bring on some new partners and collaborators.
Partnerships and collaborations are great ways to grow your following and get more likes on Instagram. Whether you're partnering with another brand or an influencer, you can create the perfect partnership for your brand and your audience. Many people are loyal to the brands and influencers they follow online. They trust them and their judgment. So, when they introduce their audience to new brands or people, they're often eager to follow and engage with these new accounts.
Creating collaborations isn't always easy, but it doesn't have to be too difficult, either. Begin by looking at others in your industry or niche. See who has a following that is similar to your size. You also want to find someone who has a good engagement rate to make this worthwhile for both sides.
Once you've identified the account you want to partner with, reach out to them. Explain the goals of the collaboration and what benefits you would each get from it. You'll want to have an idea of what the collaboration would look like to share with them. You could do a joint giveaway, where entrants have to be following both accounts. Or, try an Instagram takeover, where they show up in your Stories for a day, and then you take over their account a few days later.
After you both come to an agreement on the collaboration and what it will look like, it's time to start planning and promoting it. Get your audience excited about it, and encourage your partner to tease the collaboration to their audience, too. The more your followers are looking forward to it, the more successful it will be.
Make sure you know what success looks like for you in this case. Does it mean a certain percentage increase in followers or engagement? Monitor your analytics for the week before, the week of and the week after the collaboration. See how your engagement changes, and see if it stays consistent after the collaboration.
An account that does a great job of this is @ashleyklemieux. She works with major brands, but she also partners with other entrepreneurs and influencers to collectively grow their followings and offer a giveaway to interested applicants.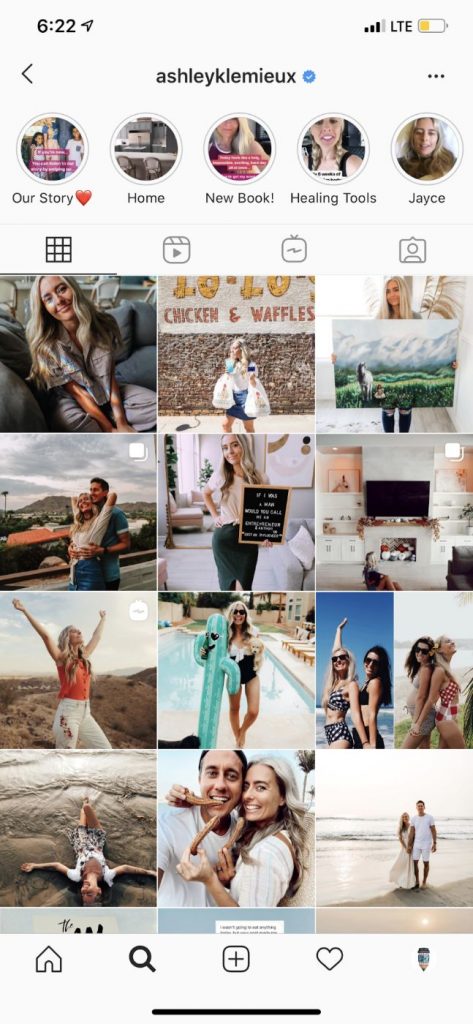 Over to you
If you're finding that your competitors have more likes on Instagram than you, it could be because of a number of factors.
Maybe they have more followers. Maybe they're spending triple the amount of time you and your team are on Instagram. Maybe they have a large Instagram ad budget. Whatever the reason is, you want to increase your likes.
Begin by reading over these five common Instagram marketing mistakes again. Have you fallen into any of these? If so, try to correct them and avoid making the same mistakes again. After all, practice makes perfect!