Many marketers spend hours creating content, only to share it a few times before moving on to the next post. What good is brilliantly composed content when limited to a handful of promotions?
Think about it.
Email marketing has drip campaigns, where marketers create a lifecycle of emails to go out at an automated schedule so every prospect is engaged.
Why not do the same for your social media marketing?
You're constantly acquiring new followers, who haven't seen your old, but still relevant and useful, blog posts.
When you share on social, your reach is limited to a fraction of your followers. The rest of them may never see your posts.
Multiple views ingrain overall messages better than fleeting one-time glances. If you have an important message, you might want your followers to see it more than once.
That's why you need to build organized content reservoirs, where you can store your content assets and reuse them from time to time.
Why Many Marketers Shy Away From Social Media Automation
Creating a content promotion schedule that spans weeks or months can help generate more engagement, traffic and revenue. Yet, few content marketers wholeheartedly adopt the strategy. Why?
Fear of spamming
In communication, push-sharing the same "promotional" messages multiple times is considered rude and spam-y.
However, considering the fact that each share reaches about 1% of your followers, this isn't something you should worry about. To increase your reach, you need to share content more than just once.
Time constraints
Say you want to share a blog post on the day you publish it and every day after, for the first two weeks. Manually sharing it or even scheduling it can be tiresome and time-consuming.
There are however, social media automation tools that give you content libraries, so you can store posts and reuse them over a period of time, or let you identify and reshare popular posts. This list names a few.
My 6 Favorite Social Media Automation Tools
Buffer
Although Buffer doesn't offer libraries, it lets you identify your most popular posts (using analytics), and reshare them using "ReBuffer".
You could also reuse mentions saved in your Mention digests by scheduling them out via Buffer once every while.
DrumUp
DrumUp is a social media scheduling tool that also acts as a content reservoir. You can store content in libraries and source it from RSS feeds or keyword-based content suggestions.
Each of these streams can be set on "auto-post" at a chosen frequency, so your social media queues are never left unattended or empty.
Sendible
Sendible lets you create content libraries and designate "contributors" and "consumers," so they can help you curate content.
The tool also provides keyword-related content suggestions that you can save to libraries and schedule. "SmartQueues" help you share content consistently.
MeetEdgar
MeetEdgar lets you auto-post content from libraries that you build. You can store custom content or RSS feed posts in your libraries.
The tool lets you create content promotion schedules or "time slots" that it uses to post content stored in your libraries. Libraries need to be connected to time slots for auto-posting.
CoSchedule
CoSchedule tool lets you schedule and view content in calendar form, create "promotion templates" for sharing consistently, and set posts on "ReQueue."
Promotion templates are schedules that you create in advance and apply to posts when scheduling them out. Posts that need to be reshared consistently can be added to the tool's "ReQueue" stream.
Plan
Plann is your all-in-one auto-scheduler, social strategist, designer, and content calendar.
This powerful social media management tool offers features such as content planning and scheduling, image editing, hashtag research and analytics, competitor analysis, and a visual Instagram grid planner to help individuals and businesses optimize their social media presence.
Its user-friendly interface and customizable pricing plans make it an excellent choice for social media managers, marketers, and influencers looking to streamline their social media strategy and increase engagement.
Choosing Content to Reuse on Social Media
There are several types of content that you can comfortably repurpose and reuse, or repromote over extended periods of time. If you want to qualify these posts, here are three basic filters to use:
Relevancy
Is the post you're considering likely to remain relevant? If the post was created in January and you're setting up promotions that run into March, you'll need to be certain that the post will remain relevant until then.
If the post is news-based or focuses on an unstable trend, it may not be the best choice for reusing.
Novelty
People are attracted to what's new and unexplored. Ensure that the content you set on auto-post is updated on a regular basis, so it always has a newness to it when it's shared.
For instance, if you have published, "The Only Guide You'll Need to Inbound Marketing," you'll have to update it once a month to stay on top of developments.
Shareability
If your content isn't optimized for sharing, you won't gain much from reusing it.
7 Types of Content You Should Definitely Reuse and Automate
There are many types of content that you can safely reuse over time, without running the risk of appearing outdated or boring. Here are seven types of content to store in your content libraries.
1. Evergreen content
Evergreen content is the type of content that is less likely to become immediately outdated. Editors love this kind of content because they're always of interest to readers and can rank in SERPs, earning their blogs a steady stream of traffic over time.

You can increase engagement and traffic on evergreen posts by storing them in libraries and setting them on auto-post, so they're distributed consistently via your social media accounts.
Here are a few examples of evergreen content:
Research – yours and others'
Statistics
Case-studies
How-to guides
Tips and tactics (when updated regularly)
Ideas and resources
Tools lists
Top influencers in any industry
Best books
Common mistakes
Evergreen content is exactly what you can use to apply HubSpot's historic optimization technique, where you keep updating and redistributing a post, increasing the traffic that it generates.
2. Seasons greetings
You find the best holiday post ideas during that season, when it's too late for you to use for inspiration or share. Instead, you could store a bunch of them in libraries, or catch mentions using Mention, and refer to them for upcoming holidays.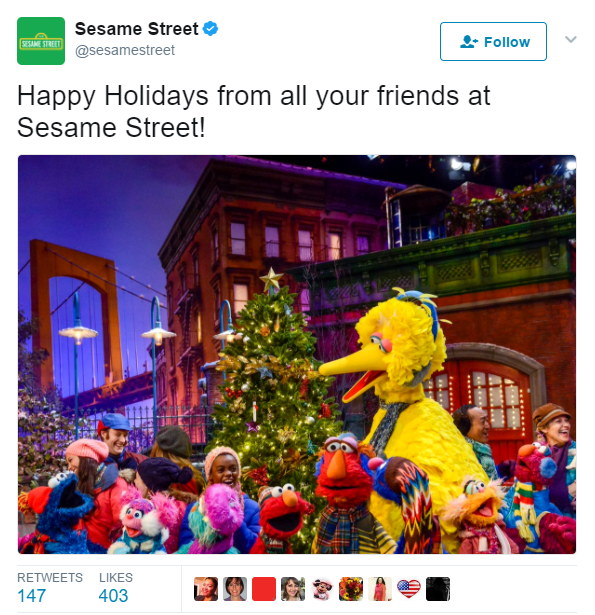 If you represent a brand, you probably have a set of colors or backgrounds/styles that you generally work with for social media posts. You could store basic templates or complete posts to reuse for the next holiday season.
In the past, brands have used the holidays to connect with their audience and make a lasting impression, using holiday greetings.
Here's a great example of one such campaign – Colle + McVoy's Holidata Card Set that proves the sender cares using all-to-familiar marketing data graphics.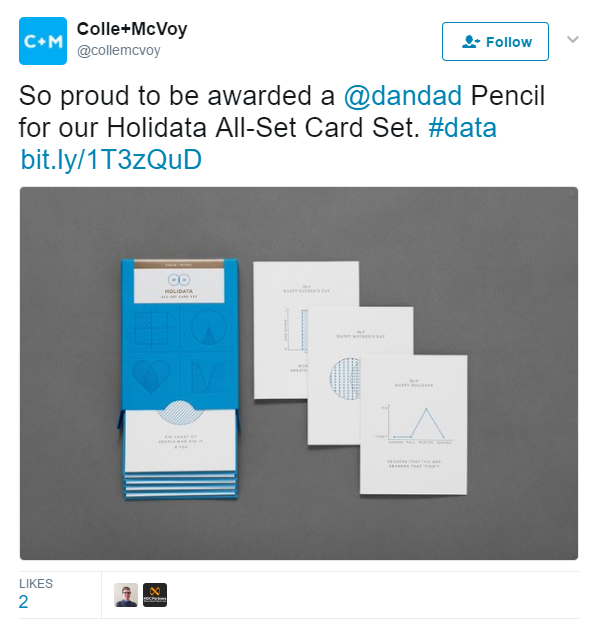 3. Best posts
If you have already received an overwhelming response on a blog or social media post, you should know that there's probably a lot more that you can do with it.
When HubSpot analyzed their blog's lead generation, they noticed that over 75% of the views and 90% leads could be credited to old posts.
You could store best posts in libraries and set them on auto-post, also ensuring that you update them from time to time.
Metrics that help you identify best posts
Social media engagement
Blog engagement
Referral traffic
Landing page stats
Conversion stats
Store the posts that score well on all or some of these metrics in libraries for reuse.
4. Mentions and testimonials
Out of your entire customer base, only 0.5-5% customers are likely to write reviews or give you testimonials. If you're lucky, you may get 5% of your customers to respond, and if you aren't, you could be on the 0.5% end.
It isn't easy to get people to put in the effort, but there is an alternative. Instead of expending all your effort on sending out emails and reminding customers, you can simply make it a point to be there when they're sharing their experience on their own. People tend to share on social media, and social media testimonials can be turned into powerful conversion boosters on your website and in emails.
How to catch/get testimonials on social
Provide excellent social support

5. Long-form content
Long-form content has a lot of meat that can be used as social media posts. You could break down long posts into compelling snippets for varied social media sharing.
Long-form content can be promoted for weeks or months even, depending on how you have structured your post and where you are directing your followers. If the post has an index, you could direct social media fans to particular parts of your post using HTML callers in your subtitles.
Types of social media snippets you can create for a long post
Variations of the title
Subtitles
Quotes in the post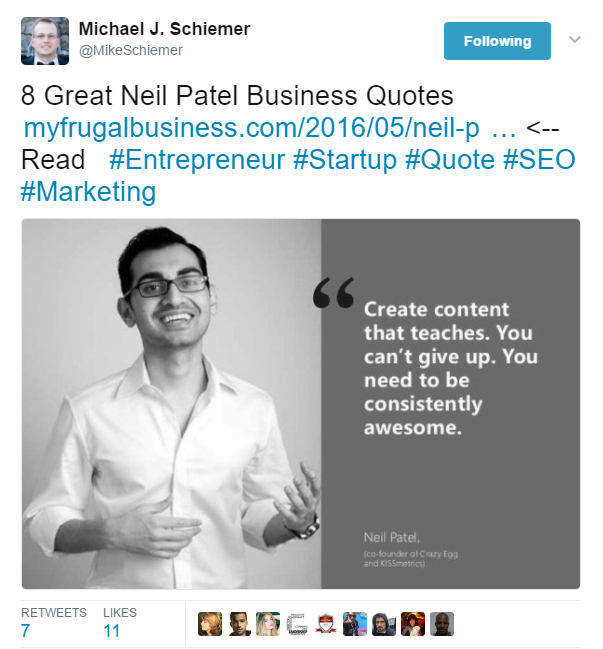 Statistics in the post
Short, compelling statements from the post (quote-tweets are a version of this tactic)
6. Content templates
There may be times when you need to create posts very quickly, with barely any notice and no time on your hands. This is very likely when you're working for a digital marketing agency and a client makes an unexpected, hurried call.
One way to deal with this is by creating content templates and storing them in an easily accessible place, from where you can edit and schedule them.
Types of content templates you can create
Visual content templates
Blog post promotion templates
Event promotion templates
Seasons greetings templates
Infographic templates
Create and store templates that you can quickly edit on a graphic design tool or plug your content into and schedule.
7. Quotes and inspirational content
Quotes and inspirational content can be easily reused from time to time. All you have to do is collect a bunch of quotes and store them in your libraries. The more relevant they are to your industry, the more likely you are to get attention from your target audience.
That's a wrap! When creating content, focus on efficiency and ROI as much as creativity and value, because you are going to invest a lot of your time in it.
TakeAway
To summarize, utilizing social media automation tools can enhance your content strategy and streamline your social media management. These tools offer a variety of features, such as post scheduling and performance analysis, which can save time and boost the effectiveness of your social media campaigns.
It's crucial to select the appropriate tool from the six discussed in this article – Buffer, DrumUp, Sendible, MeetEdgar, CoSchedule, and Social Oomph – as they each possess unique advantages and disadvantages that align with specific needs and budgets.
By integrating one or multiple tools into your social media marketing plan, you can amplify engagement, broaden your follower base, and ultimately enhance your brand's online presence.