As a marketer, we invest countless hours of time and energy into our digital marketing strategy. But, how do we know if it's working?
The renovation of a digital marketing strategy refers to changing or trying new initiatives in order to hit your business objectives. So the strategy you adopt for your business actually defines the path of your goal accomplishment.
Whatever that may be, there are some signs that indicate that it's high time you renovated the strategy. 
Some indicators – like sales and revenue – are clearly more telling than others. But there are a number of other, less obvious signs that warn you of the potential downfall of your business.
You won't want to wait until it's too late to notice them – so in this article – I'll discuss 7 key signs you should be looking out for when evaluating your marketing strategy.

1. Too many site visitors, not enough customers
Poor website conversion is when many people visit your site but hardly any of them or some time none of them buys a product. This is one of the common signs that your marketing message or offering is not resonating with the right audience.
Isn't it depressing? Yes, but there are things you can do about it.


In such a case, you must avoid being dejected and take the initiatives of conversion rate optimization or CRO, under consideration.
You can now make an effective analysis to find out the shortcomings of your site based on tracking the visitors' on-site reactions using CRO. Where are they dropping off of your website? Is your offering unclear and your forms complicated? Pinpoint exactly what is wrong and A/B test a solution.
Finally, update everything following the result of the analysis.
2. Falling off of Google's radar
Generally, website owners depend on good search engine optimization, to grow their brand's visibility.


If you keep track of your SEO ranking have been noticing that your site is decreasing in authority, you need to do a few things:
Check the links on your site are working properly
Link more internal pages to each other where relevant
Use a tool to help you assess each page on your site is ranking for the most appropriate keyword
When your SEO is not working, you need to pause focusing on your other marketing strategies and fix it before it impacts you seriously. You can learn more about how to leverage SEO properly here.
3. The letdown of a responsive site
Sometimes it happens that visitors come to your site, but leave the site within a blink of an eye. It keeps you wondering why as you spent time creating a lot of high quality content. 
Use Google Analytics and compare your website's bounce rate month to month.
If this is indeed happening with your site you may want to look into decreasing rate of your site's loading time – site visitors tend to leave websites instantly when it takes too much time to load.
There are also a number of other things you can do to alleviate load time, from optimizing images and CSS, to compression and browser caching (Hubspot).
4. Decreasing email sign-ups  
New email sign ups are a clear sign that people are interested in your offering and marketing message.
So you'll want to keep building the list of email steadily. But, if then, you notice that the quantity of e-mail sign-ups is on the decrease month by month, it means that your landing pages or offering isn't working.
This can be a serious issue as the low the emails, the lower the leads.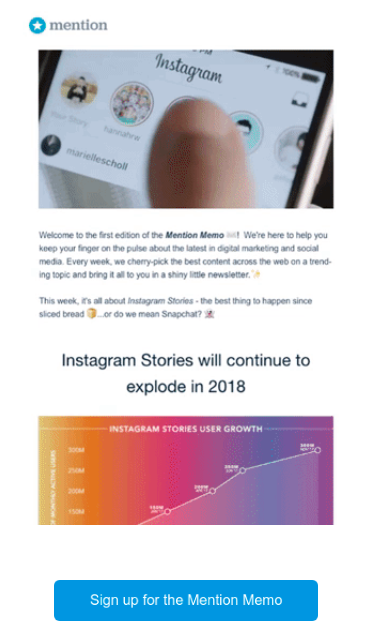 To fix this problem, you should look into your email sign up points of entry and process.
Are they entering your system smoothly? Is something broken in the journey? Check to see if there are any holes in your email nurturing system.
5. Contents left unclicked
If users aren't clicking on your content, engaging with it and sharing it, you need to find out why.
You may feel discouraged if you find that visitors hardly click on your content although you keep creating it on a regular basis.  Here, one of the reasons may lie in your lack of focus or vision.
With a view to finding a solution, take a good look at your content and find out whether it really matches with the demands of your audience. If you understand your audience, you can gather clues that could help you to write more relevant content.  We recommend you to learn some effective tricks regarding content writing.


Another problem is that if your content isn't ranking in the search results, people won't read it because they can't find it. You may even have written quality content but ranking in the search results can be difficult when you're up against some heavyweight competitors.
This goes back to the second sign – you need to leverage SEO effectively if you want people to find your content and click on it.
6. Decreasing number of media mentions
According to College-paper.org.: "If your marketing is working well, people should be talking about your brand. It is important to keep a record of all mentions, so you know what is being written and said."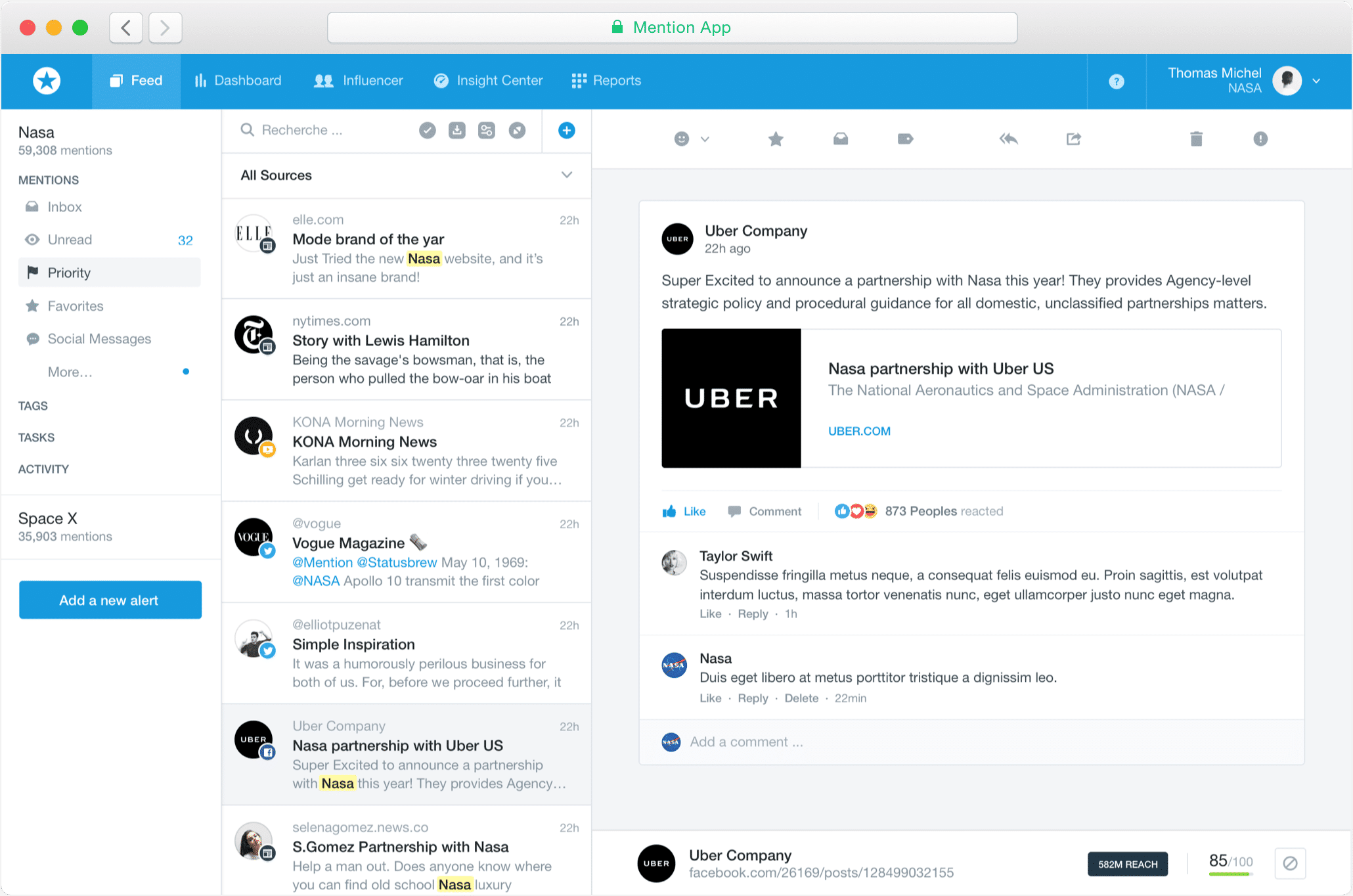 According to A Writer knowledge, setting up Google Alerts is one way to receive email updates whenever Google finds a new article, website or news item mentioning your business.
All you need to do to set up these alerts is to go to the Google Alerts website and type in what information you want to receive.  For example, you may want to receive information about mentions of your competitors as well as your own brand.
However, Google Alerts may not pick up all mentions and there are many media monitoring tools that enable you to track how much you're being mentioned and make a month by month comparison.
A number of tools allows you to monitor conversations relevant to your industry, business and products. You can also monitor what people are saying based on factors like hashtags, keywords, and locations.  
It's not enough just to monitor mentions – you need to analyze the information and find ways to put it into action.
Analyzing what people have said about your brand can help you to understand how people really feel, rather than simply counting how many times your name appears.
Taking action may be as simple as responding to a comment or as big as shifting the way you're positioning your brand.  If you're regularly launching PR and marketing campaigns but you notice little change in the volume of mentions, you may need to rethink your strategies.
Over to you
A well-crafted digital marketing strategy is the key to success in an online business.
You need to pay attention to signs that your strategies may not be working as effectively as they could be.
To reiterate, these signs commonly are many visitors but few customers, lower visitor signups to your email list, fewer clicks on your content and a decreasing number of media mentions.
When you see these signs, analyze why this is happening and strive to make improvements. It's important to keep tracking your progress and continuously remodel your strategies if you want your business to be as successful as possible.