This short post is the last of a series of five in which we share some of the results of our latest Instagram Engagement Report.
The more hashtags, the less engagement
Now, if you want to learn all there's to know about the latest trends to generate more engagement on Instagram download our free 30+ pages report.

Less hashtags = more engagement
To #hashtag or not to hashtag? That is the question.
Our analysis indicates that the more hashtags Instagram users display in their posts, the less engagement they manage to generate.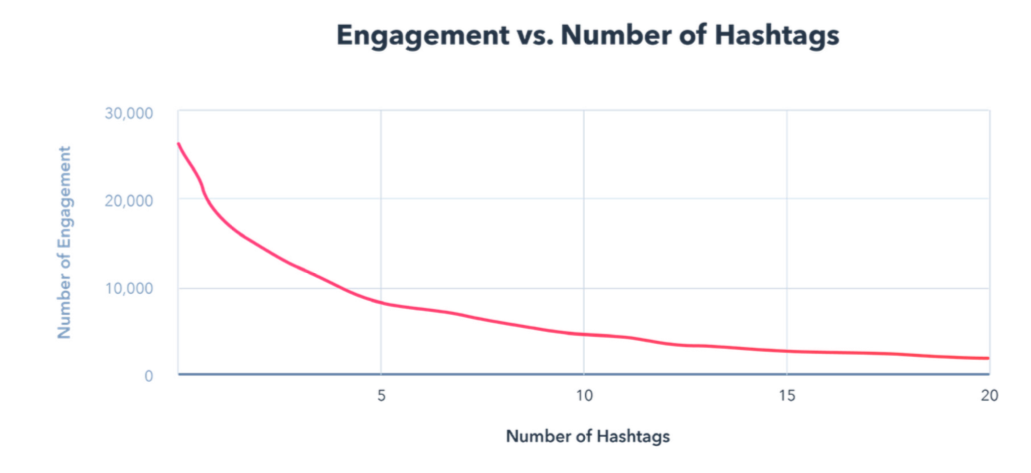 What does it mean for businesses?
Hashtags are not as essential as you think anymore.
While they still provide context for your post and give your business more visibility when you create branded hashtags – focus on delivering quality, relevant and consistent content instead.
An example of brand's social media communication I love is Oatly's. They almost never use hashtags to promote their Instagram posts. The bond they created with their audience and the quality of their content is what generates engagement.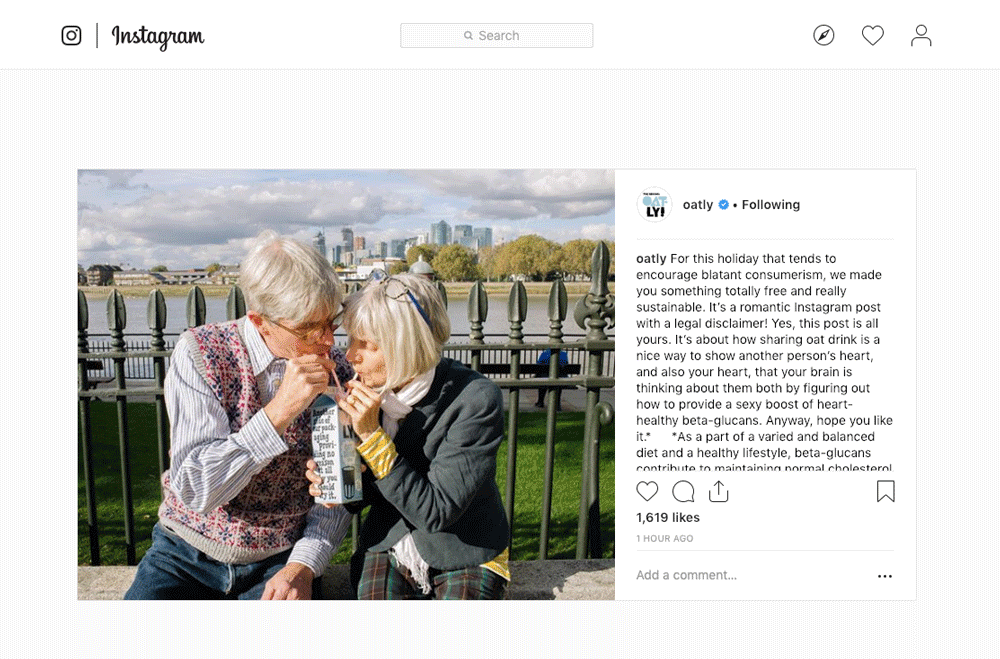 We think that the "hashtag relevance" shift is due to the addition of various factors:
Celebrities don't use hashtags and tagging the same way we mortals do.
While hashtags contribute to give visibility to your posts, quality is what triggers engagement, not the number of hashtags you use. Besides, we know that the more engagement a post generates, the more likely it is to be picked up by Instagram's algorithm.
Unless there's a specific event happening, Instagrammers use their timeline more than the search to consume content on the platform. This means that brands with engaging communities don't need to promote their posts using a ton of different hashtags.
Low-quality, promotional posts that include 10+ hashtags affect the overall result our the analysis.
Case in point:

Would you interact with this post? I know I wouldn't. There's no story, just a bunch of hard-to-read hashtags. In fact, it's so terrible that only bots seem to be interacting with it.