This short post is the third of a series of five in which we share some of the results of our latest Instagram Engagement Report.
The 19 most engaging hashtags of 2018
Now, if you want to learn all there's to know about the latest trends to generate more engagement on Instagram download our free 30+ pages report.

The most engaging hashtags in 2018
The main focus this year on Instagram? The Football World Cup 2018 in Russia, space-related adventures (something tells me that SpaceX is no stranger to this), and the master of memes – 9gag.
Here are your 2018 most engaging hashtags:
#9gag
#WorldCup
#Space
#Football
#Science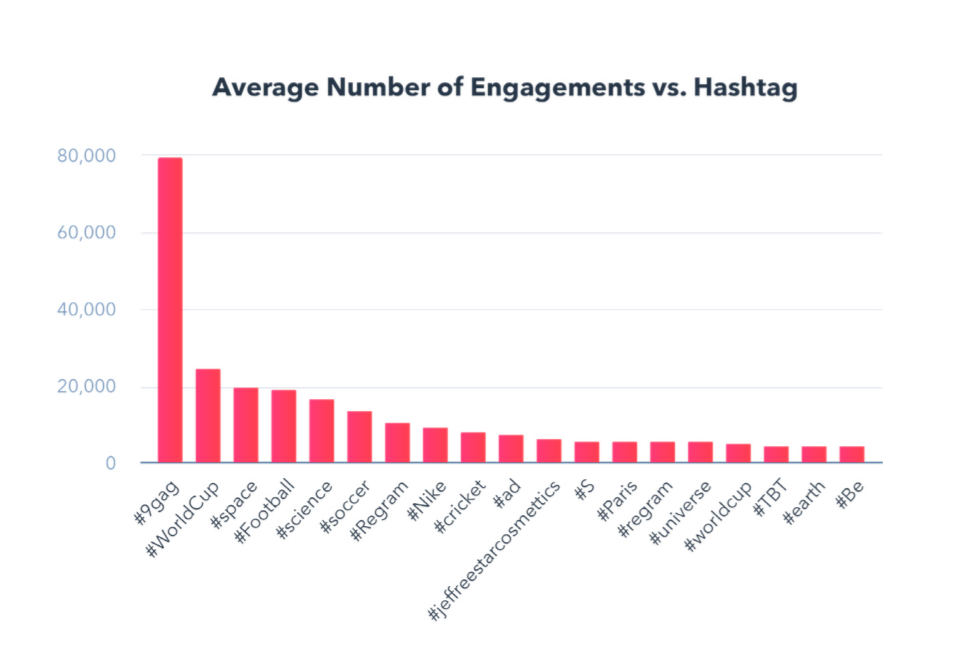 What does it mean for businesses?
One word: Newsjack.
Stay on top of trends and monitor your what your industry is saying about trending topics. If you're able to add yourself to the conversation, do it! But only when it's relevant for your brand and your audience.
Here are three examples from Logitech, jumping successfully on trends and events that are not directly related to them.
A World Cup-related newsjack.
A National Dog Day newsjack
And a Fourth of July newsjack.
Sure, these are not their best performing posts, but it's a great way to reach out to new audiences (and it's pretty fun to do).
More ≠ Better
As mentioned earlier, all signs seem to indicate that Instagrammers seek relevancy. This means that bombarding them with a ton of generic hashtags will not work.