Become a

Co-marketing Partner
We collaborate with the best in the industry. Join forces with us to create impactful marketing content that delivers results.
Apply now
Why partner with Mention?

Expertise
We're among the top thought leaders in the digital marketing space - known to create innovative content that inspires marketers.

Network
With a highly engaged blog and community, you'll reach a relevant audience - plus a network of notable partner companies.

Results
Our campaign track record speaks for itself. We're known to deliver impactful and high-quality content that converts and drives results.
What Type of Co-marketing Content Do We Best?
From e-books to webinars, to lead generation microsites,
to events - we have a stellar track record of producing
co-marketing projects that work.

Downloadable Content
From industry reports to toolkits and ebooks - we're no stranger to long form, downloadable content that highlights our expertise on a subject matter.

Webinars and Digital Events
As one of our best-converting marketing channels, our partner webinars are incredibly engaging and connect you with a highly relevant audience.

Lead Magnets
Our lead gen microsites such as Influencer Marketing Stack and Battle of the Brands were extremely effective and converted new audiences quickly.

Live Events
Whether it's organizing a networking drink, joint workshop, or guest speaking at a conference - we love being a part of marketing events in Paris, New York, London, and surrounding cities.

Customer Success Stories
If your customer is using Mention alongside your solution, we want to hear about it! Joint case studies can be powerful and bring new insights.

Want to partner with us?
We collaborate with the best in the industry. Join forces with us to create impactful marketing content that delivers results.
Fill in the form
Some awesome brands we've teamed up with include






What Our Partners Have to Say

Lizzie MacNeill Partnerships and PR at Later
"Mention has been a great partner to Later. We've really enjoyed developing a mutually beneficial relationship between our two teams and audiences, and we've created content together that both our brands can be proud of. We always look forward to working with the Mention team."

Shane Barker Digital Marketing Strategist, Forbes Contributor
"As an entrepreneur and business owner, partnering with Mention has been so easy and rewarding. We've worked on a few noteworthy projects together, one of which, The Influencer Marketing Stack has greatly helped me amplify my brand. It's always a pleasure working with their team."

Stephen Panico Chief Growth Officer, BuzzStream
"We've worked with Mention on several marketing engagements (particularly webinars). In every case, we've been impressed with the level of organization and quality that this partnership has brought us. The Mention team know what they're doing, and I don't hesitate to recommend partnering with them for initiatives relevant to your business."

Margot Mazur Sr. Marketing Manager, Global Acquisition at HubSpot
"Working with Mention on co-marketing campaigns could not be more swift and successful. They're an excellent partner to work with, and every co-marketing piece we've done with them has come from a creative brainstorm that has delivered excellent value for our mutual customers. Our latest piece [Instagram Engagement Report 2019] was picked up by Forbes, and we continue to get positive feedback from our audience around our campaigns."

Daniel Waas Director of Marketing, GoToWebinar
"We've partnered with the team at Mention on multiple successful co-marketing events. The team is super-responsive, easy to work with, and gets stuff done on time and on quality. Our last event was a roundtable webinar with five speakers. Mention co-ordinated the event & designed the (kick-ass) event landing page. All we had to do was co-promote & show up. I wholeheartedly recommend you work with Mention if you get a chance. You won't regret it 🙂"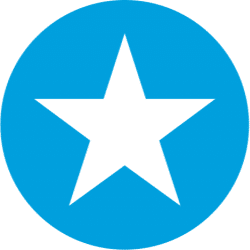 About Mention's Co-marketing Program
We're looking to join forces with notable and complementary brands in the SaaS marketing industry. If you've collaborated on marketing campaigns with the likes of our existing or past partners, we want to hear from you!

Commonly
Asked Questions
What kind of co-marketing partners are you looking for?
We only work with the best, so we're looking to partner with the likes of: 1) Large SaaS brands in the B2B sphere such as: SEMRush, Hubspot, GoToWebinar 2) Notable digital, communication, and PR agencies such as: McCann, Edelman, WeAreSocial. 3) Digital marketing experts such as: Neil Patel, Larry Kim, Mari Smith. 4) Popular social networks, apps, or tools such as: Instagram, Later, Bitly. 5) Leading digital publications such as: Social Media Today, Social Media Examiner, Content Marketing Institute. 6) Top digital or marketing conferences such as: Inbound, Social Media Week, Content Marketing World.
How do you evaluate the potential of a co-marketing opportunity?
Relevance is key so we look for partners that will be an ideal strategic fit. This means looking at their audience reach, product /services/ customer overlap, brand reputation,and track record of past co-marketing campaigns.
What happens after I submit an application?
We will review your submission in one week's time. If we see a good fit, we'll reach out to book an exploratory call to understand our respective companies and objectives better. This is also when we'll brainstorm for potential campaign ideas.
How do we share the responsibility and benefits of co-marketing together?
Whether it's building a microsite, developing a report, or organizing a webinar - we will be completely collaborative and share the campaign creation and promotion efforts equally.