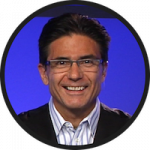 This is a guest post from Bernie Borges, the host of the Social Business Engine Digital TV Show and Podcast. Follow Bernie on Twitter at @bernieborges.
An organization doesn't become a social business overnight. It's definitely a journey. I've often likened it to the journey we experience from childhood to adulthood in that we grow and mature as we live our life. We go through education, relationships, and experiences that allow us to become wiser as we mature. Similarly, a business evolves and matures in how it uses social. Whether intentional or not, the journey involves five pillars.
The 5 Pillars of Social Business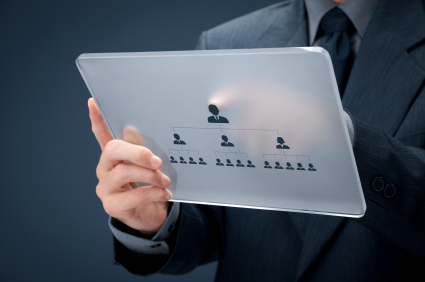 A mature social business is grounded in five pillars. It always starts with the C-Suite (1). When the executive team truly embraces the culture and technology of social for both internal and external engagement purposes, the result is a mindset that has potential to spread throughout the enterprise. This mindset results in a marketing effort that can span all customer-facing departments (2), not just the marketing department. In a social business, the employee is the new marketing department. A social business empowers employees (3) to build their personal brand in alignment with the corporate brand. A social business invests in social technology (4) to listen, monitor and analyze conversations online in order to understand the sentiment of customers, employees, and all constituents. Finally, in a world of big data, a social business has a data driven mindset (5) to harness the insights found in data to enable decision-making in the business.
It's a Journey
The social business journey is unique to each organization, kind-of like the life journey described earlier. Just as in life's journey, social business maturity doesn't happen quickly. That's why authentic C-Suite support is not an option in social business. The larger the organization, the more critical C-Suite support is to the social business mindset. The journey is a natural progression of maturity. Employees become part of the marketing strategy when the C-Suite influences a culture shift. Some employees develop their personal brand with training and governance support, aided by technology solutions.
When the social business journey evolves naturally, the process can range two-to-five years depending on many factors. If this seems like a long time, consider that nothing in business happens overnight. The convergence of culture, people, process, and technology is always a journey. Under the guidance of strong leadership, the journey should not be forced or rushed.
Employees Are The New Marketing Department
One of the natural occurrences in a social business is the recognition that employees are a powerful force both as a collective body of subject matter experts, and in person-to-person (P2P) social engagement. The authenticity of employee engagement is more influential than what the marketing department can do when communicating in the name of the brand. In fact, if you add up the total size of each employee's network, in most cases it is bigger than the brand's social network. Therefore, it's reasonable to proactively align the employee's social network with the corporate brand wherever possible. I'm not suggesting that corporate brand building alone is dead. My point is that the social employee is the new face of the corporate brand. In other words, social selling is now in most employees' job description.
Listening is Not an Option
A mature social business understands two things very well. First, it understands that being social is not a one-way publishing practice. And, it understands that listening to interpret what your audience is saying is important. Listening is critical because it can help an organization understand when to communicate online, where to communicate, to whom to communicate, and how to communicate online.
This data driven mindset allows a social business to engage with its audience in ways that are relevant, useful, and effective. A business that doesn't listen well is not a social business. Sure, you might be using social media to publish. Listening allows an organization to engage effectively to build trust with your intended audience.
Regardless of how typical (or not) your journey is from a social media to a social business mindset, the process takes time.
How is your social business journey progressing? Share your social business journey in the comments below.