A Complete Web Tracking Tool
Why rely on focus groups and tired email surveys? Market information is more available than ever.
Create alerts to easily monitor your competitors and the overall industry. Build detailed buyer
personas, explore new markets, and get ahead of industry trends.
See our different plans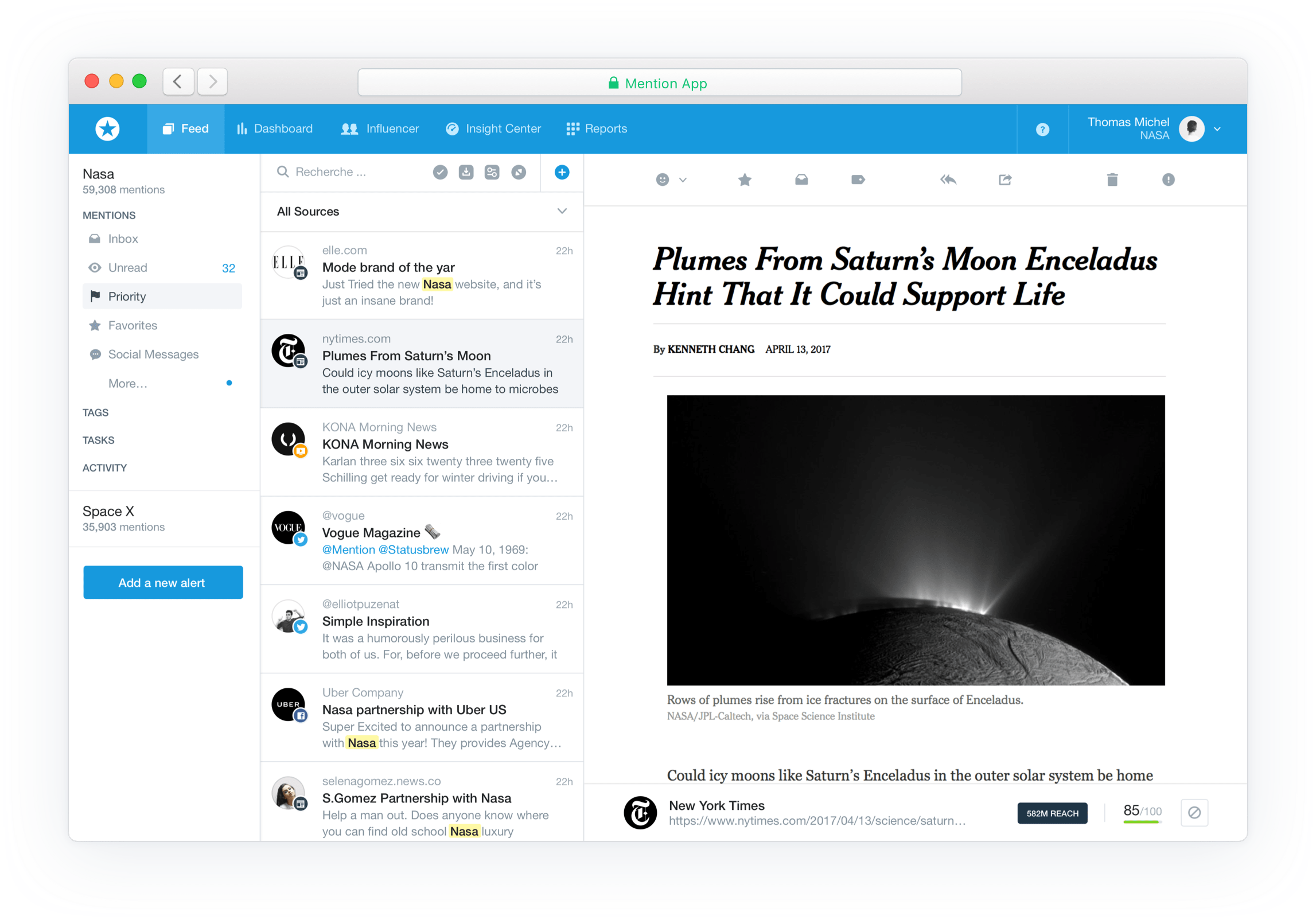 Analyze Trends & Generate
Reports
Our analytics portal lets you examine trends from online
conversations. Sentiment analysis sorts positive and
negative mentions, geographical and language filters show
you where people are talking about you, and topic clouds
show you related keywords. Create reports automatically
to send to clients, managers, and stakeholders.
Discover & Engage New
Influencers
Use influencer dashboards to find the most influential
people talking about your brand. Engage with them
directly from the dashboard. You'll find all your future
advocates in two different dashboards: one for social media
influencers, and one for Web influencers.
Monitor and Engage
If a relevant conversation is happening online, we'll find it and tell you. Our web
tracking tools crawl websites, blogs, forums, social media, and more. Find new customers,
build brand awareness, and improve your reputation online.
Read more about media monitoring

Build a Smart Web Tracking Strategy
Web tracking helps you discover valuable conversations you
want to be a part of.
Cut Through the noise
To keep noise out of your results, set up alerts, combine keywords, use search modifiers, and exclude irrelevant terms and sources. Use the spam feature to train our anti-noise algorithms to exclude content brought into your alert in an irrelevant context. So even if the keywords match, you won't see the noise.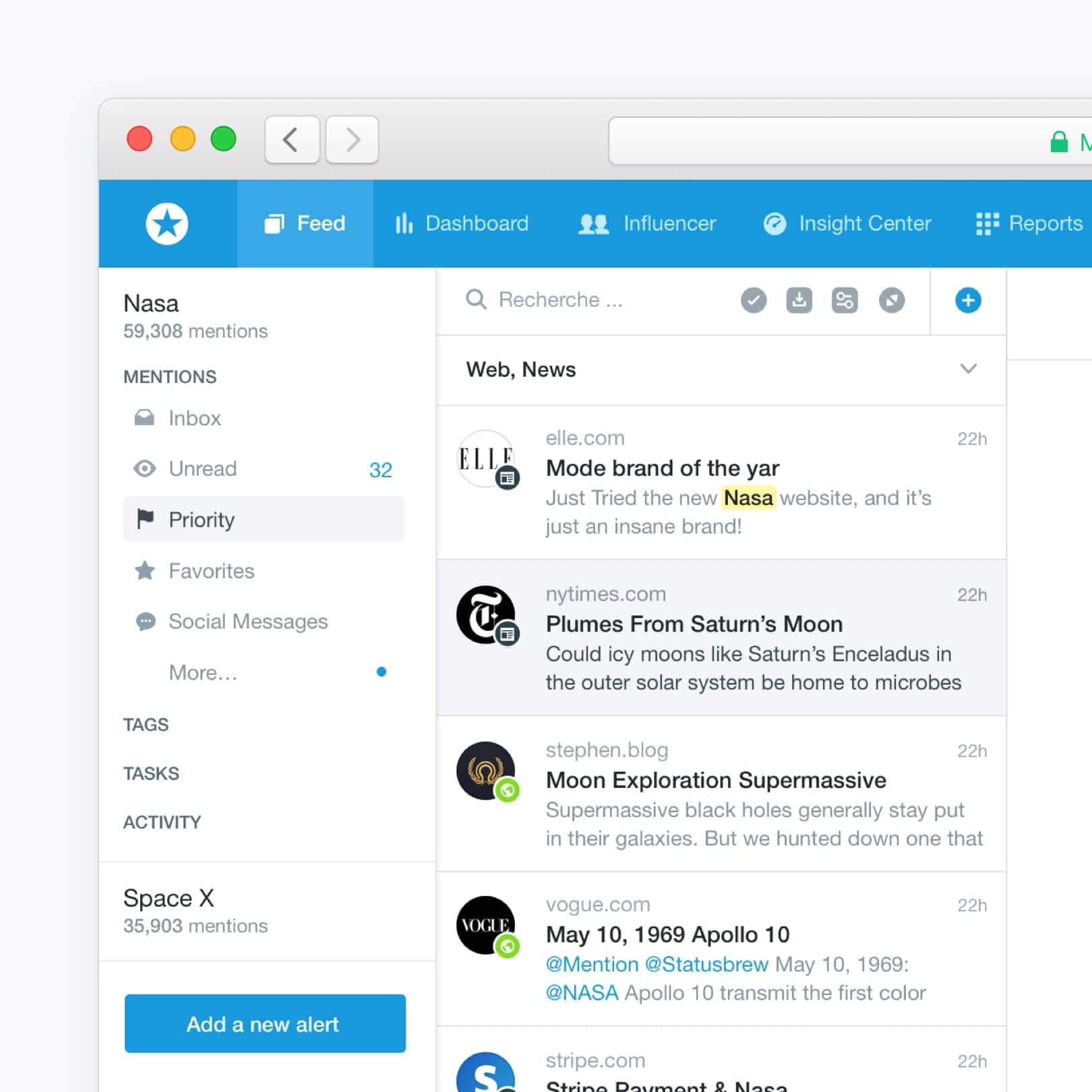 Craft a precise monitoring strategy
Choose carefully who to monitor. Competitors: it's good to know what they're saying, but it's even better to see what people are saying about them. If someone talks about your competitor, there's a good chance they'd be interested in you.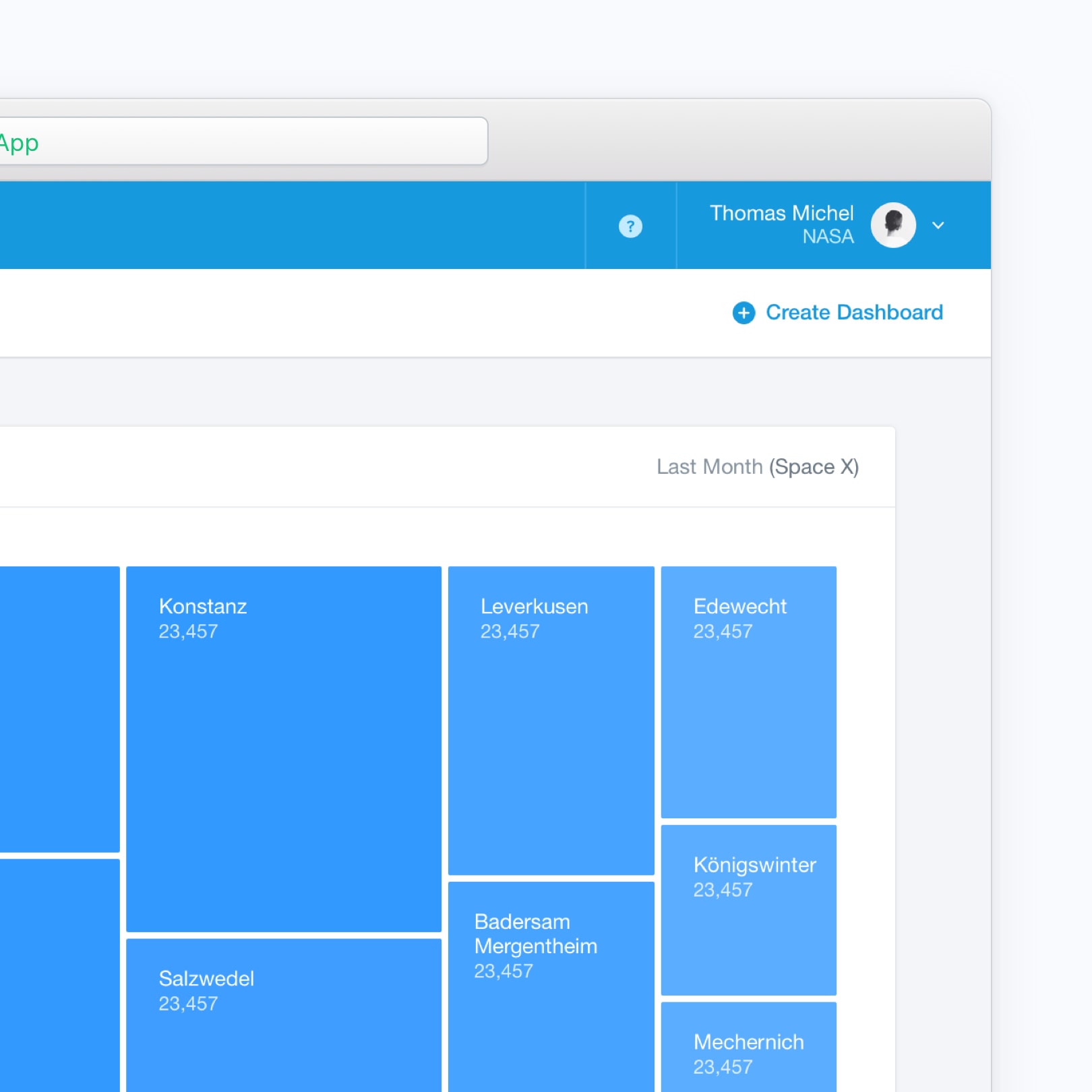 Don't be pushy
Web tracking offers a new and different approach to sales and marketing. It lets companies create real connections with customers on a personal level. But you can't push your product - aim to help, not sell. Build a relationship that could turn into a sale or advocate down the line.
Include your whole team
Collaborate on media monitoring with your coworkers. Assign tasks, share alerts, and communicate within your dashboard.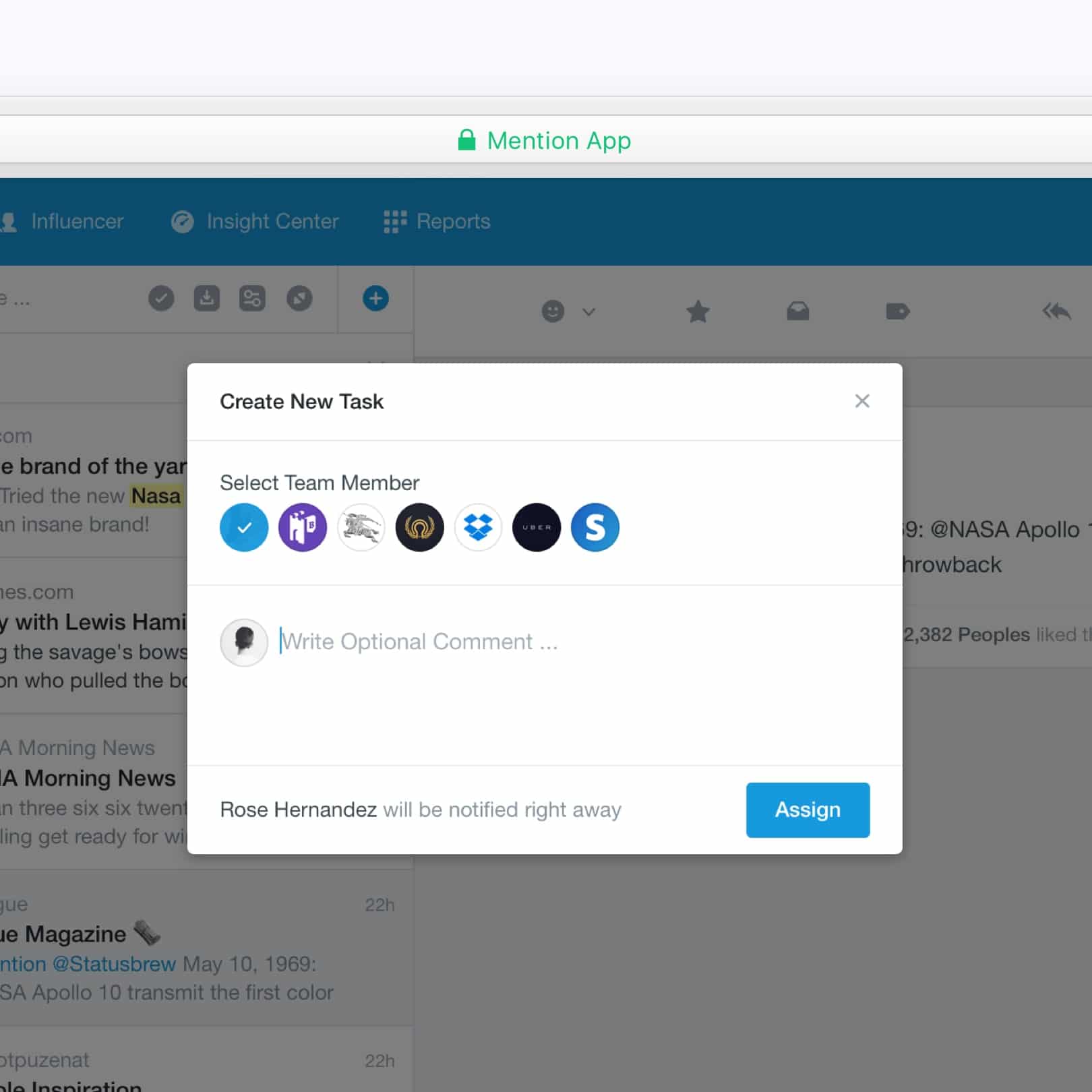 750,000 companies use Mention daily.
You too can make better business decisions based on real-world data. Join us today.