Facebook has more than 2.6 billion monthly active users, making it the world's largest social network. And since Facebook's audience spans practically all industries – from e-commerce and finance to gaming and travel ­– there's no reason why you shouldn't be using it as a marketing platform.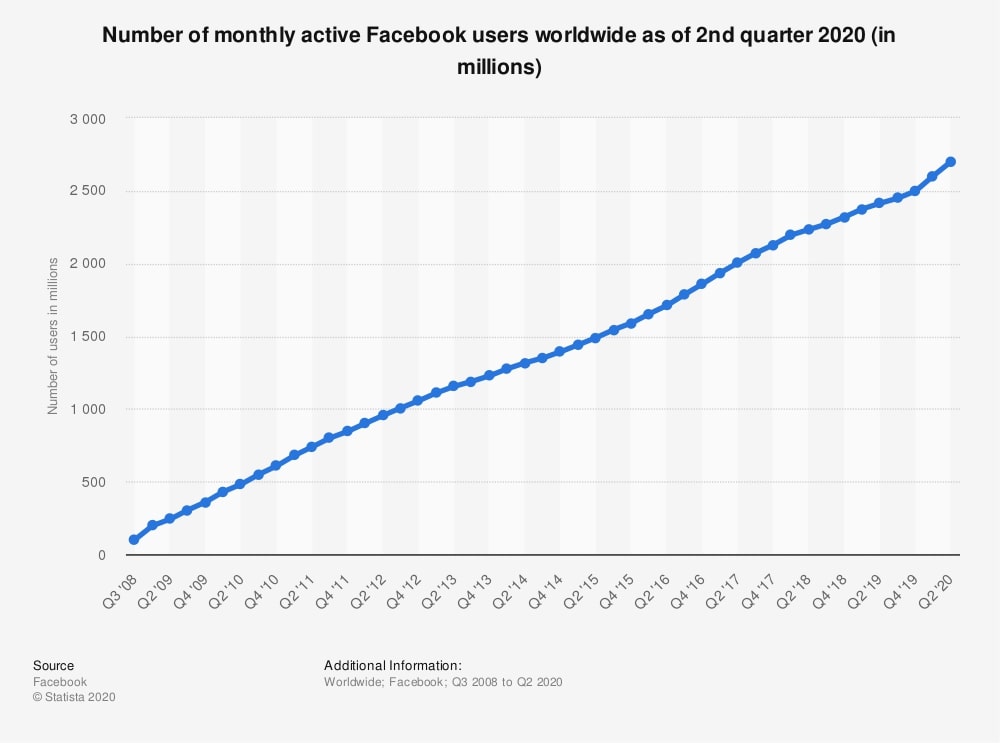 This article goes over the top ways to make your Facebook ads more engaging so they can deliver a higher ROI. We'll also show you examples from real companies that are using advertising in the ways that work best.
How do I create engaging Facebook ads?
Engaging content that attracts your audience and gets them to act is key. The goal is to make your Facebook ads scroll-proof, meaning people won't scroll past them.
Here's the good news: You don't have to be a graphic design wiz to create engaging Facebook ads. Facebook ads are more about strategy than design, and you can showcase your brand and capture your target audience without having to take a Photoshop course.
Here's what you should do:
Assess your goals
What is your current business goal? What's the goal for the product or service you're promoting in your ad? Are you promoting your brand as a whole because your business is new or you're new to Facebook and need to get your name out there?
Next, think about what you need your viewers to do for the sake of your goal. Do you want to get more viewers to your Facebook profile so you can increase your number of followers? Do you want people to click your ad and go to your e-commerce shop? Would you like people to sign up for your mailing list?
When you know your goals, you can create Facebook ads with the correct intent that cater to the proper audience, are designed with the right concept in mind, and use the correct format.

Prioritize video ads
Video is possibly the most powerful way to market today, with both brands and consumers saying that video content makes a bigger splash than any other type of content.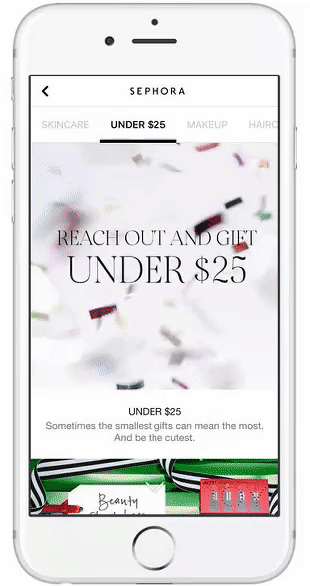 Here are three tips for creating compelling video ads on Facebook:
Use vertical (or square) videos – just not landscape. Most people watch videos with their phones held vertically. If you create video ads in this format, they'll see more of the video covering their screen.
Keep video ads to 15 seconds, max. That way, people are more likely to watch the entire clip. Start off with the most intriguing part of the video, too.
A majority of Facebook videos are watched without sound, and only 29% of consumers say they always watch a Facebook video with sound on, which means that more than 70% of people may keep the sound off. Captions, text, and graphics that tell a story sans sound will deliver your message even when the video's muted.
And if you ever need to download some of the top-performing ads for inspiration, our Facebook Video Downloader is the perfect tool for the job.
Prioritize Stories ads, too
Don't overlook Facebook Stories ads, either. HubSpot found that 70% of consumers watch Facebook Stories more than Instagram or Snapchat Stories.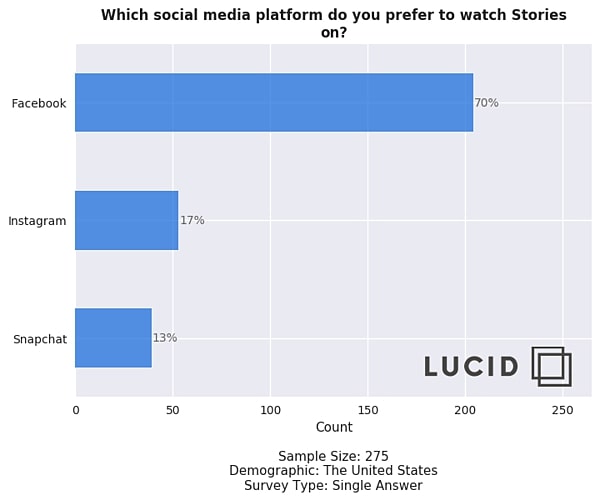 Here are three tips for creating compelling Stories ads:
Stories content is known for being authentic and even a little bit unkempt. Yes, you can take tons of time to create a perfected Stories ad, but consider making it a little less polished and a little more real. It'll blend in so well with other Stories that the user may not realize they're watching an ad right away.
Add movement to a static Stories ad. There are freebie templates that you can use to quickly and easily animate your ad.
Take advantage of the fact that Facebook now owns Instagram. If your Stories ad is performing well on Facebook, consider running it on Instagram, too. You could reach a whole new segment of your audience that way.
Choose your imagery wisely
Since you won't be using video in every single ad, follow these best practices for using images in Facebook ads, whether you're running a single-image or carousel ad: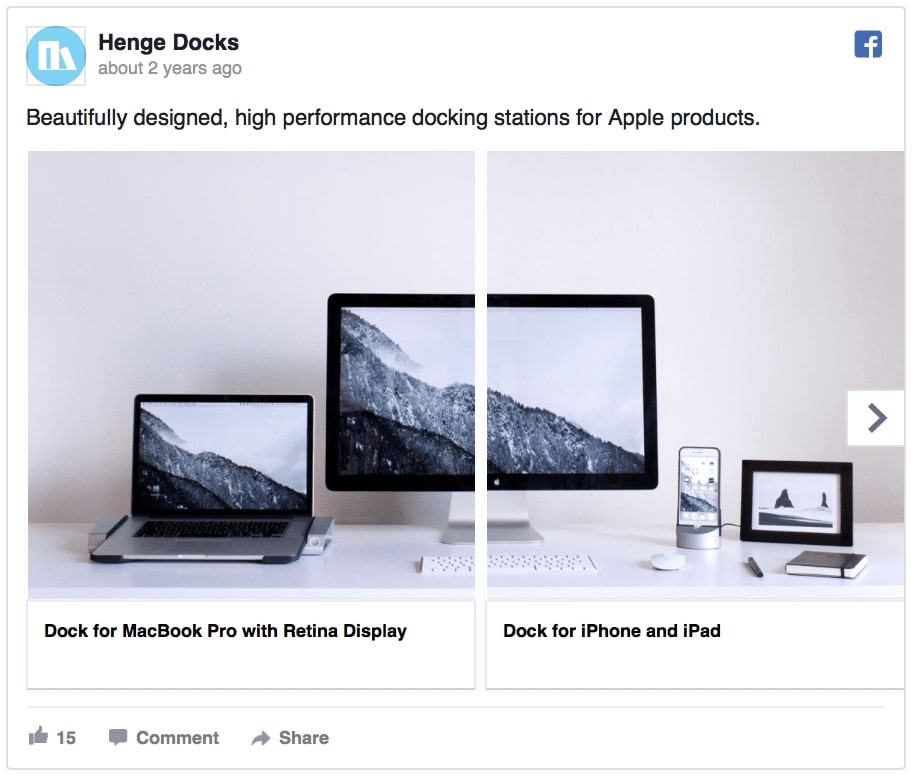 High-res images are best. Don't bother with a shot that's blurry or poorly lit.
Choose images with a single focal point. You have to convey your message quickly, and you don't want so much noise in your image that the purpose gets lost.
Use contrasting colors. They'll stand out in the Facebook feed more, making your ads pop.
Test different angles and versions of the same subject. Discover which one gets the best reaction from your audience.
Use an image that's in harmony with the copy. Whatever image you choose, it has to complement the ad copy. Otherwise, your ad will look disjointed, and people won't understand what you're trying to tell them.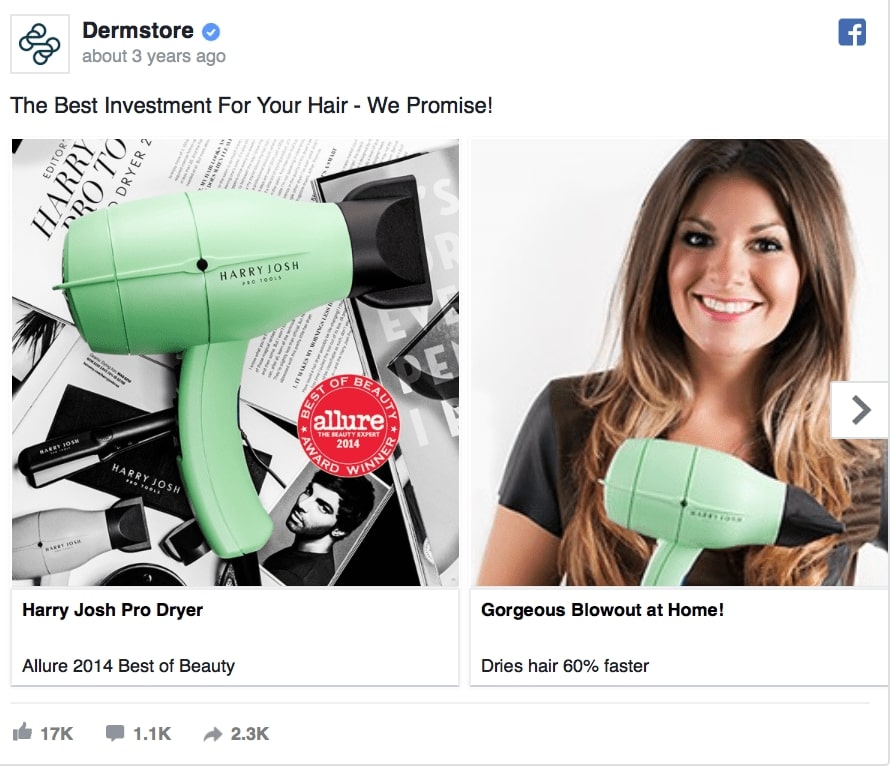 Be savvy about text placement and length
Yes, you can spice up a Facebook ad with a small amount of eye-catching text, maybe in an interesting font, and in a way that adds to the image. However, for the most part, avoid using text on your ad images. Instead, add relevant text to the dedicated headline, link, and text boxes.
Using too much on-image text can prevent your Facebook ad from being approved. You can use Facebook's Image Text Check tool to see if yours will likely pass or not before submitting it for approval.
In addition to knowing where to place your ad text, know how much to include overall. In general, people are scanning fast on Facebook, and you need to communicate your message just as quickly. Keep your text concise and clear and limit it to above the fold.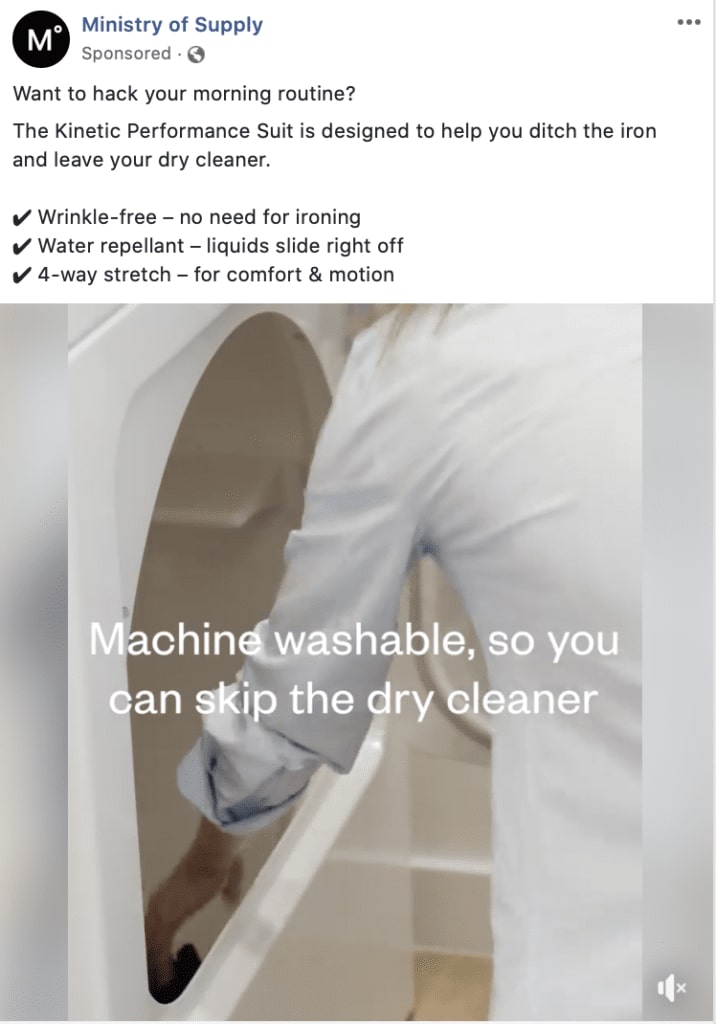 Make your offer impossible to ignore
If nothing else, remember this: Your ad can be weak, but it can still perform well if your offer is good enough. Similarly, you can have an ad that's strong in every other way, but if the offer itself isn't strong, it isn't going to perform well.
The best offers appeal to a person's emotional side. It makes the user believe that they're making the choice to buy from your company, not that you're trying to force them to make that choice. Here's a great example of an ad that sells without trying too hard to sell: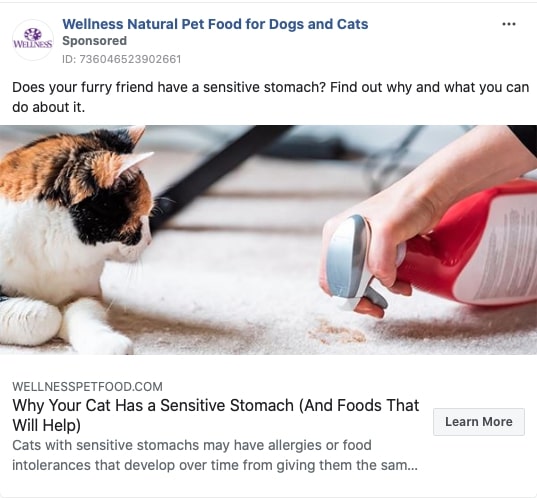 This ad does a few things right. First, the copy reminds the reader that their pet has a sensitive tummy – and most pet owners will do whatever they can to make their furry friend's life healthier and happier. Second, the image goes right to your emotional side by making you cringe at the idea of cleaning up after yet another accident.
Also, remember that your offer and your CTA are different. The offer is what you're promising the user; the CTA is the next step they have to take to get (or get closer to) what you're offering. In the example above, the company is offering you the chance to make your pet's life – and your life – better. The CTA is the "Find out why…" sentence combined with the "Learn More" button.
Don't hide the numbers
Not every ad is going to have a price tag front and center, but if what you're offering has to do with numbers ­— a discount, reward points, or a specific price ­— don't hide the information. Today's customers aren't fooled by mysterious wording. They know your products are going to cost something, and they don't want to do the extra work to find out how much that is, especially when your ad is specifically promoting a certain discount or dollar amount.
Look at these two ads from Ulta, both of which are upfront about the numbers associated with their offers: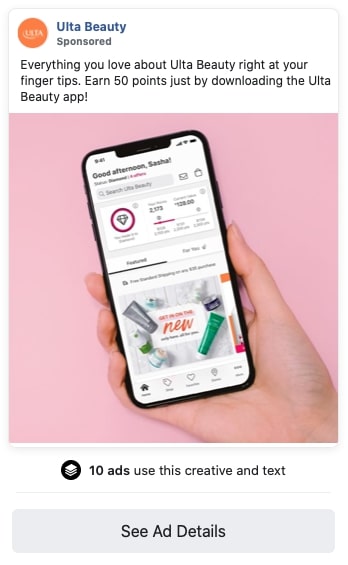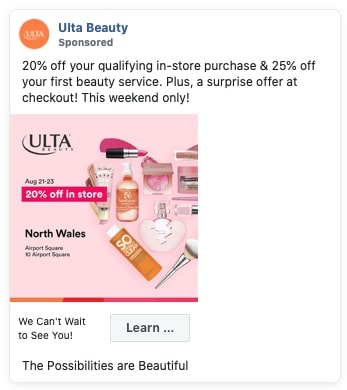 The first says exactly how many points you can earn by downloading the app. Instead of, "Earn points just by downloading…" you know you'll earn 50 ­— you don't have to guess if you'll earn 1 point, 5 points, or 500 points.
The second ad is also clear, stating how much of a discount you'll earn depends on what you purchase (an item versus. a service).
If these ads didn't clarify the offer, one of two things could happen. First, the customer could assume the offer is better than it is, then be disappointed when they find out the details. Or, the customer could assume the offer is a lot lower than what it is – 10 points or 5% off, for example, ­– and never move forward.
If a customer isn't going to be happy with your offer, they're not going to be less unhappy if they click through your ad and end up on your landing page, so don't bother trying to fool them into taking the next step.
Add a strong CTA
Don't assume the viewer knows what to do next – tell them.
Even a brand awareness ad with a lighthearted lifestyle feel can have a CTA like, "Like us for more inspiration!"
When you're promoting an event, launch or sale, though, a strong CTA is even more important. An engaging ad solves the problem of, "Why should my audience care about this?" A CTA takes it a step further to answer "What can they do about it?"
There are all sorts of CTA buttons to choose from when creating a Facebook ad. Consider running A/B tests to see which buttons encourage people to take action the most. The CTA can be repeated within the content, too, like in the description text area.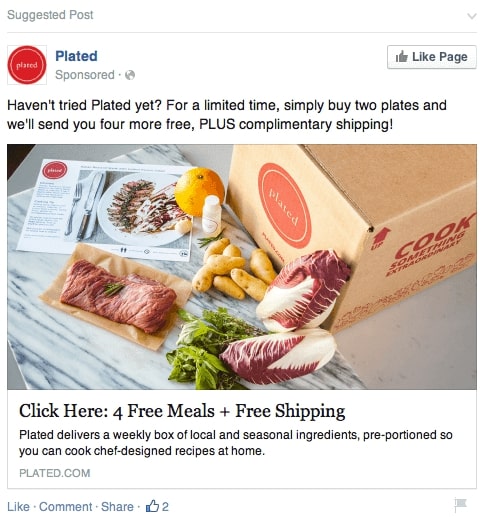 Create different versions of the same ad
Let's say you want to run an ad to promote a new water bottle your shop is selling. You probably have more than one type of customer who'd be interested in this water bottle. If it can easily attach to a backpack, college students will be interested. If it can attach to a backpack and it's made of durable material, college students and hikers will love it. And if it's easy to flip the cap open, drink and shut the cap with one hand, then busy moms or professionals on-the-go will also want to know about it.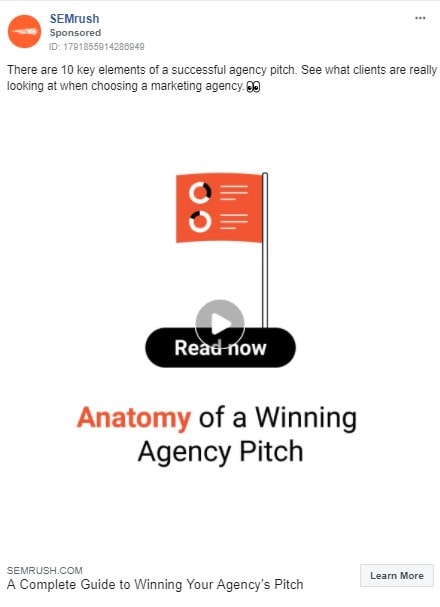 You can't reach all of those people with one ad, though. Create your ad to promote your water bottle, then create versions of it to appeal to the target audience. The wording and imagery you use in your college student-focused ad will be different from what you use to appeal to hikers, etc.
Pay close attention to sales or conversions
Vanity metrics such as likes, shares, and even clicks may give you an idea of how your ad is performing, but none of that matters if you're not making sales or converting customers. What matters most is whatever matters most to your brand, which is probably earnings from sales. (Though, if you earn money another way, like through affiliate marketing, then it would be something like newsletter subscriptions).
An ad that gets a lot of clicks is not necessarily an overall successful ad. For example, you could create a compelling yet misleading ad that could get tons of clicks. If the user isn't taking the next right step, though, like signing up for your newsletter or buying a product, the ad isn't actually successful.
A high-performing ad moves the customer through the sales cycle, not just to the start of the next step. If the user clicks your ad and then doesn't do anything after that (maybe because your landing page isn't set up to convert) what's the point of running the ad in the first place?
Engaging Facebook ads make all the difference
With so many regular Facebook users and a portion of them right in your target audience, why would you willingly miss out on reaching them?
The answer is you wouldn't.
With these tips, you can create noticeable Facebook ads that engage your audience so they take the next step, whatever that next step may be.