What product will you buy the next time you are in a supermarket — the one belonging to a respected brand or a no-name? If you don't want to risk it or experiment, you'd rather go for Coke instead of Coke-like substitute, or Lays instead of chips you've never heard of.
You'd often pay more for the products you know from TV advertisements. The way you think and how you feel about a product will often influence your buying decision. That's the essence of brand perception.
Corporations can spend a lot on brand perception campaigns. However, if you are working on a shoestring budget, you also hold good chances to tip into such campaigns.
So what is brand perception, and what should you do with it to skyrocket your sales, launch new products easier, and attract media attention? This article explains everything you need to know to start with measuring brand perception.
What is Brand Perception?
Brand perception is thoughts, feelings and beliefs people have about your products. It's not what the company believes about its offering.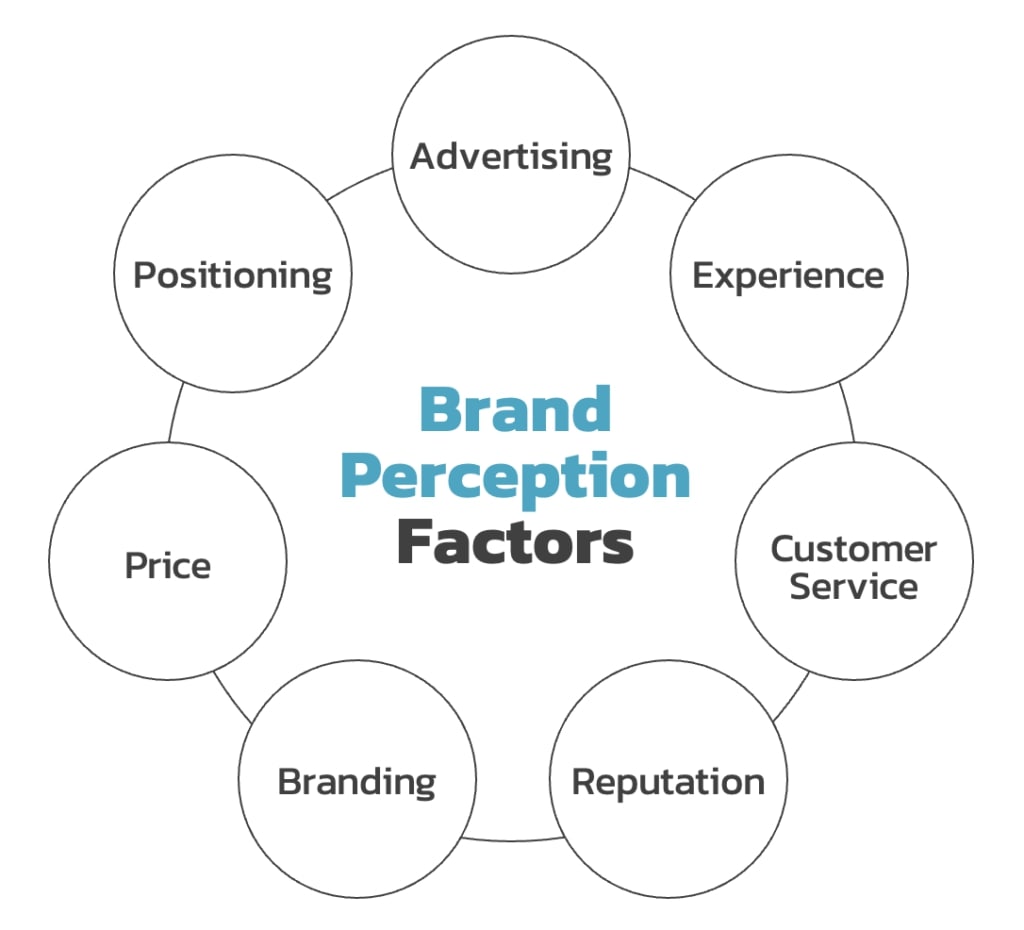 Brand perception is formed based on experience, reputation, use, and word of mouth. Building positive brand perception is only available by delivering on your promise as a brand, and offering customers a good experience with your products.
It also leads to establishing brand equity. Brand equity is extra value that customers receive when buying a product from a company with a well-known name, rather than a no-name brand.
You should strive to establish high brand equity because it has a direct impact on your sales and product prices (with higher brand equity, you can sell at higher prices!). It also helps launch new products and services, and impacts your target audience's buying decision, as well as referrals.
Why Do You Need Brand Perception?
When customers perceive your brand in a positive way, there is a higher chance that they will choose your products or services over your competitors'. But it's not only about the current offering that you can be selling with less effort.
Positive brand perception will help you launch new products as well. That's because you will see less friction among users to make a buyer decision. Why? Because your brand and products will sound and look familiar to them, they will trust you more, and they will want to explore the new product that you're launching.
To understand this impact of brand perception better, let's look at another example. Imagine starting from zero by launching your ergonomic chair brand. You have tested it with doctors and received all necessary certificates. But once you start selling it, most people would still prefer a Herman Miller chair, because they already associate it with quality, better standards, and great design.
In this case, you have to invest more effort (and money) in brand awareness campaigns, so you can increase brand perception and compete with more established brands.
How Can You Measure Brand Perception?
There are various ways to measure brand perception. Let's take a look at the most popular ones that you can easily introduce in your business.
Brand perception surveys
Brand perception surveys are one of the easiest and cheapest methods to measure brand perception. With brand perception surveys, you create a list of questions to examine what customers think about your brand.
Here are some questions that you can include in your survey:
What comes to your mind when you think of [brand name]?
How would you describe [brand name] to your colleagues or friends?
Which words would you use to describe [brand name]?
How would you describe your last experience with [brand name]?
On a scale of 1 to 10, how likely would you recommend [brand name] to a friend?
The next step is finding people who want to participate in the survey, and to send it over to them for completion.
Use a social listening tool
Social listening tools are a type of social media management software that help find out what people say about your brand on social media. They help identify any brand mentions and discussion in real time, giving you a chance to react to all negative comments about your company in a matter of seconds.
Handling negative comments fast is important these days, as people tend to post when they are unhappy with the services, rather than when they enjoyed using your products.
Seeing negative comments spread around social media platforms can have a negative impact on how your brand is perceived. But analyzing why people complain about your services also helps learn about the areas that need improvement. For example, you can use social inbox to quickly filter through conversations across various social media channels, and handle conflicts with customers.
Brand audit
A comprehensive brand audit is a good start for all brand-related strategies. It helps you find out where you stand with your brand, and what tactics your competitors are using to stand out from the crowd.
Based on this information, you can then plan a range of activities that will help strengthen your brand perception and outperform competition.
When running a brand audit, you should analyze your unique selling proposition, competitor landscape, and the strengths and weaknesses of your business and your competitors' businesses.
Focus groups
Focus groups can seem an outdated technique to understand brand perception, but it remains effective. Assembling focus groups involves creating an effective posting and inviting respondents to a physical location where they would be interviewed.
During an interview, a moderator asks them predefined questions. These questions should be unbiased and their formulation should be aimed to avoid short answers such as "yes" or "no".
Here are a few question types that are worth asking when conducting a focus group.
They are supposed to relax participants in the beginning. The engagement questions should relate to your core subject.
Here is an example for a book-selling business — "What book have you read recently?"
You can dive deeper after you have warmed up a participant with opening questions. The aim of exploration questions is to continue examining the participant's opinion on the subject. Here's an example of this question: "How has the book impacted your professional development?"
Exit questions should cover the topics or subject areas that either a moderator or participant haven't mentioned yet. You can form them this way, "Is there anything you would like to mention in regard to [topic name]?"
You can conduct a few focus groups with 6–10 participants in each. Participants shouldn't know each other or be related to organizers of the group.
What Are Your Next Steps?
Once you have decided to work on a brand perception strategy for your brand, it's important to have a good plan in mind to succeed with it. Here are some tips that you can find helpful when drafting your brand perception strategy.
Get leadership buy-in
Brand perception initiatives can be costly and time-consuming. They can have a tremendous effect on sales as well. That's why it's important to discuss your plans with senior leadership, and work out a plan that would align all parties involved in the execution of the strategy.
Collect feedback from customers
Don't base your decisions merely on your personal opinion. While you can have your idea about how people perceive your brand, it's always the customers who should be your center of attention. That's because they think about your brand, talk about it, and buy your products. You should collect their feedback first before you start jumping to conclusions. The tools and tactics we mentioned in this article will surely help.
Ask employees
Collecting user feedback is important, but it's also worth asking what your employees think about your brand. Their observations can be useful, especially if they have direct contact with your customers and have noticed some trends in their behaviors or interactions with your product.
Ask non-customers
Carrying out interviews with people who have never used your products is a good way to quantify brand recognition. Before you ask further questions, it's worth pre-qualifying users, depending on whether or not your brand is familiar to them. If barely anyone who you interview recognizes your brand, it can be a sign of low brand recognition (you should work out a strategy to build one first before working on improving it).
On the other hand, people who know your brand, but have never bought your products, become perfect candidates for an in-depth brand perception interview. For example, you can investigate what they think about your brand and what has stopped them from buying your products.
Get inspiration from competition
You don't have to copy your competitors' communication strategy. Instead, get inspired with ideas on how you can effectively attract the core audience. Reviewing your competitors' strategies can be a good starting point for working out a unique perspective. You can use various competitor research tools to get a better insight into competitor's strategies.
Brand Perception Examples
Let's quickly look into a few examples of companies, their brand campaigns, and how their target audience perceives them.
Zoom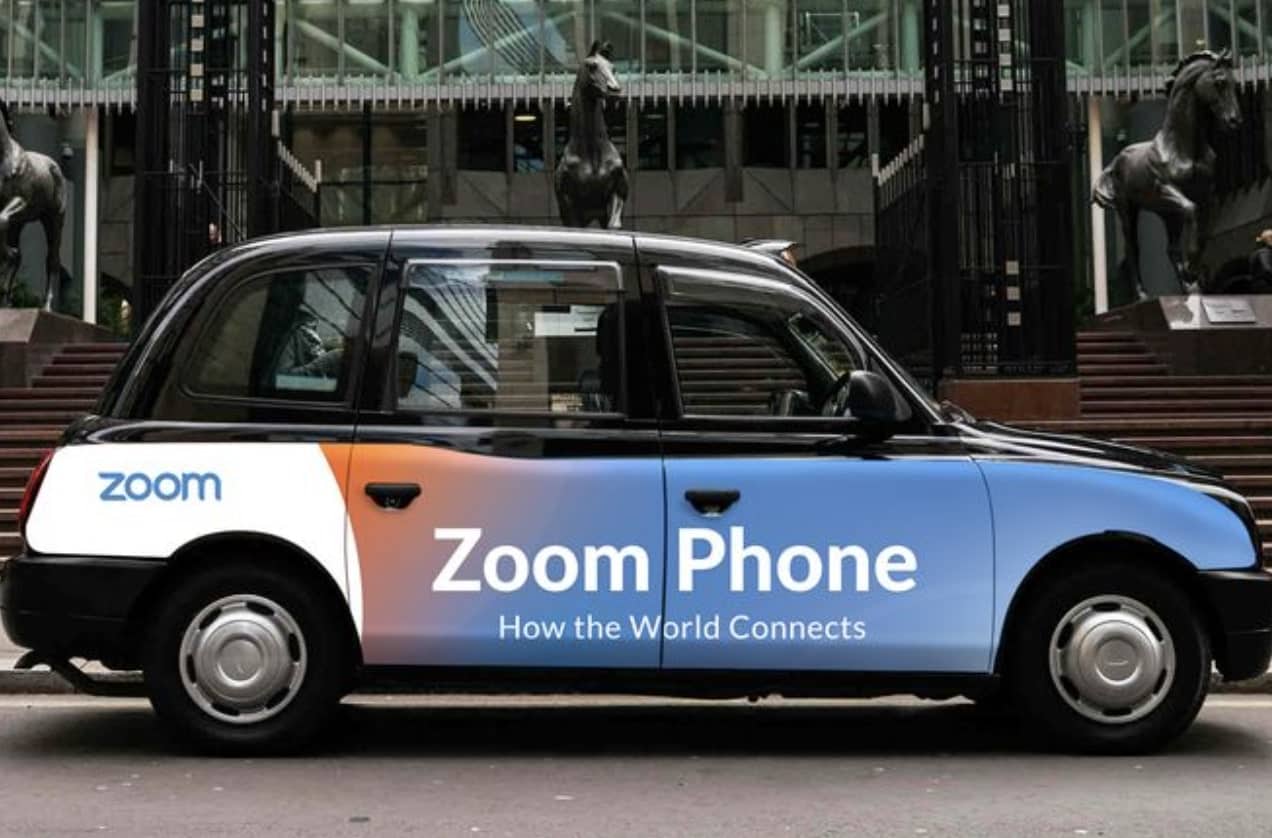 Zoom is a video conferencing tool whose popularity skyrocketed during the pandemic. While its main purpose was connecting remote teams that once had been working from the office, this tool has quickly turned into a reason for burnout among many employees.
Noticing this issue, Zoom attempted to change the user perspective to a more positive one. The key message focussed around connecting the world. Their new campaign was introduced during the official Zoomtopia conference, with the concept being advertised across metro billboards and car wraps.
Dundas Life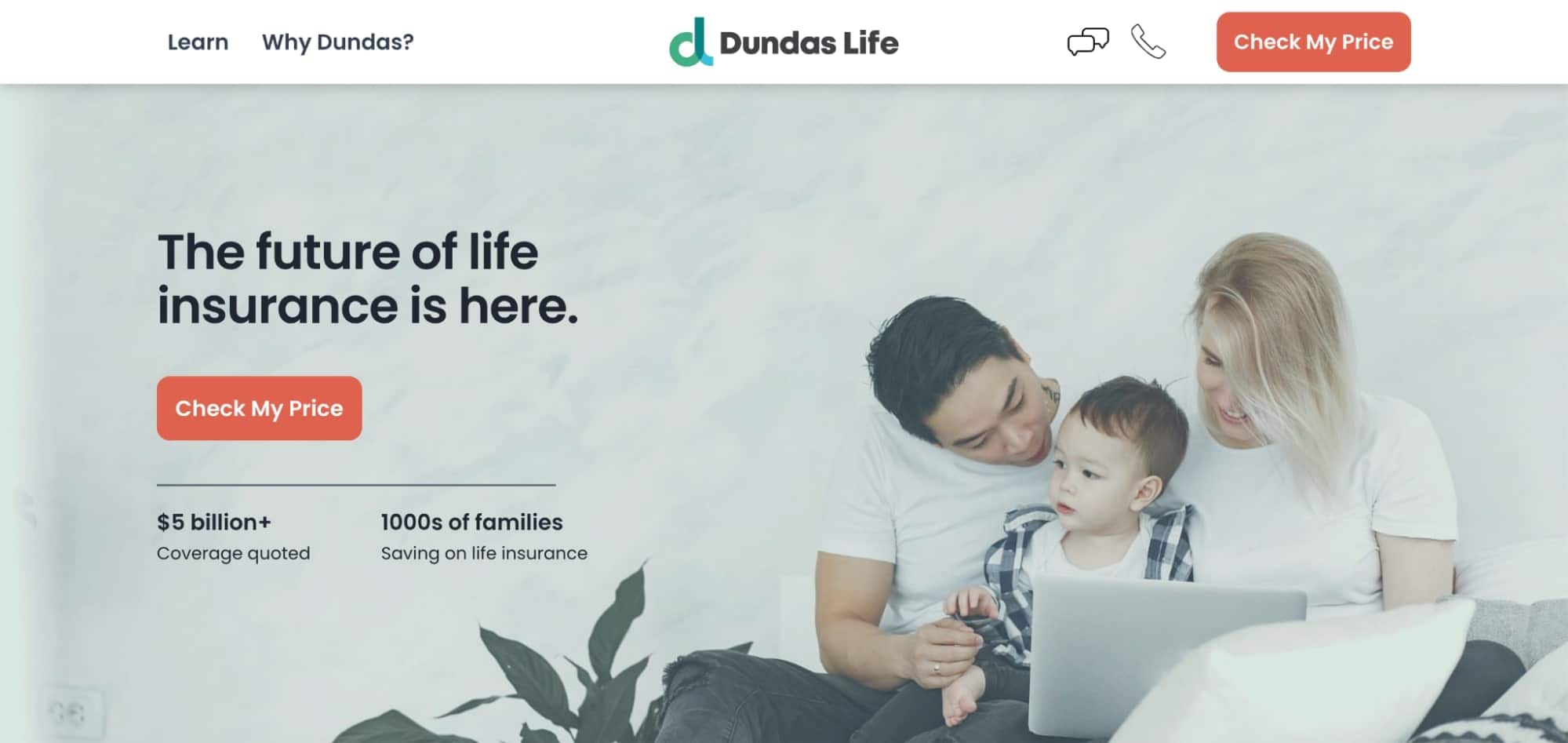 Dundas Life helps you choose the right insurance coverage. Where most insurance brokerages show a biased picture of the available options, Dundas Life compares various providers to help you choose the option that fits your insurance needs and budget. Transparency is one of the values this brand emanates and uses to attract its core audience.
UGG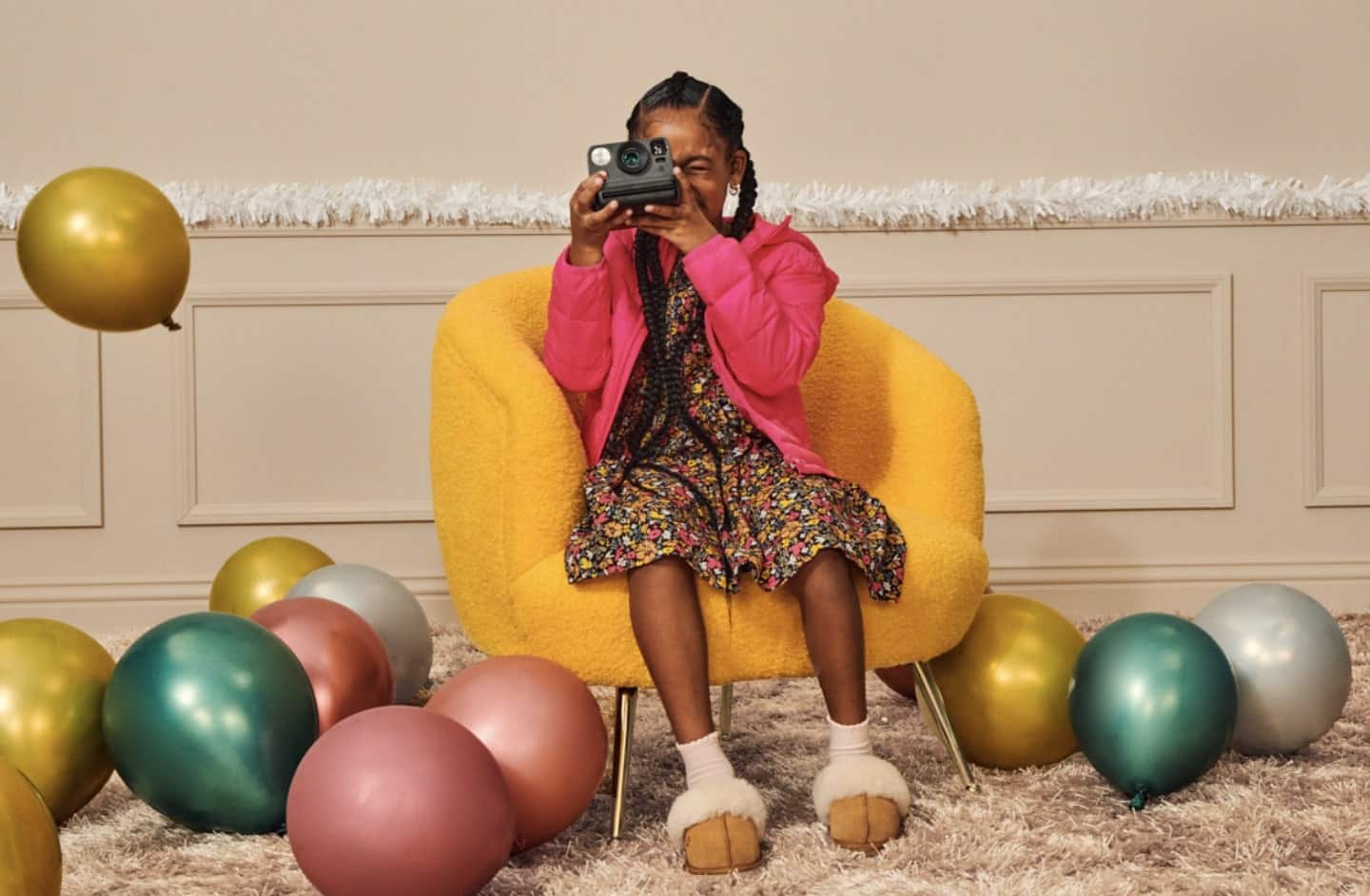 UGG is a footwear brand that based its idea around the Australian sheep skinned shoes. UGG communicates itself as a bold brand that supports environment-friendly solutions. It's aimed at people who don't like conventions and look for independence. The brand's unique selling point is brave design and high-quality materials that the brand delivers to the consumers, who are willing to pay more for comfort and individuality.
Fameswap

Fameswap is one of the largest marketplaces for reaching influencers who are selling and acquiring social media accounts. The brand attracts both businesses willing to buy accounts and creators by offering secure communication and transactions. To facilitate sales, they show all necessary statistics necessary for businesses to make the right buying decision.
Fameswap removes the friction from buying and transferring account ownership by offering secure handover of account access data.
Patagonia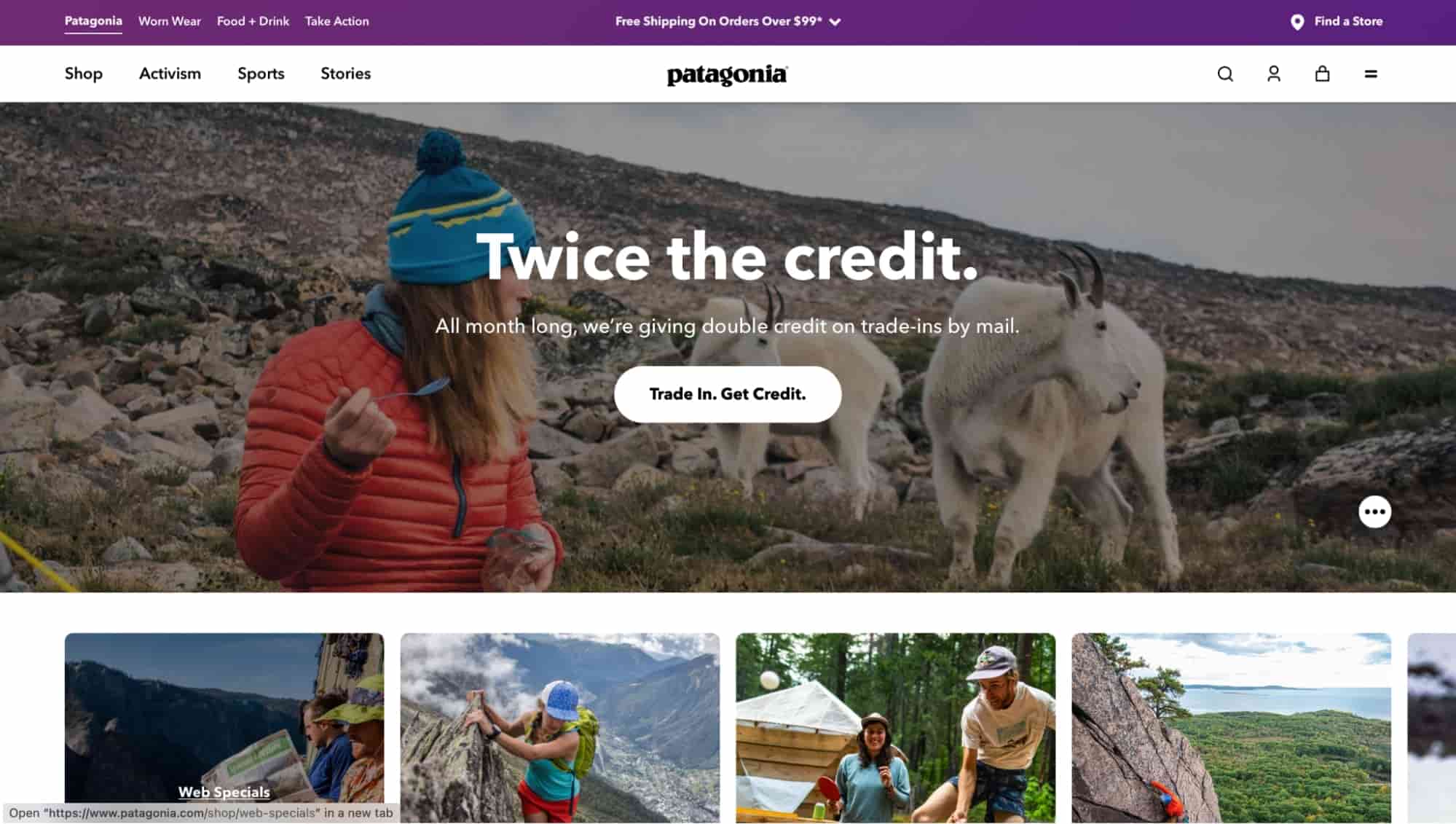 Patagonia is an outdoor gear company that doesn't only produce products of the highest quality, but also focuses on eco-friendly solutions. The brand supports various initiatives aimed at protecting the environment.
Surprisingly, in the 2010s, people would perceive Patagonia as an expensive brand for high-earners. Some would even use the pejorative name _Patagucci, _pointing at the price levels similar to Gucci products.
At some point, Patagonia decided to change people's perception about itself. As a result, the brand launched a recycled clothes line, Worn Wear. That was a breaking point, as Patagonia's products have become more affordable and focused on promoting different values than before.