We all know that feeling: you post dozens of social media updates a week, yet they barely cause a blip. Nobody seems to care.
Take just a simple headline and a link. Your audience won't notice that anymore – not when it's competing with so much interactive and engaging content in other formats.
Luckily, we brought help.
Venngage's Marketing Director, Nadya Khoja, joined us to break down their social media content strategy, and explained how to create impressive visual content that builds long-lasting relationships with any social media audience.
It was 45 minutes of rock-solid content strategy, full of case studies with real companies. There's far too much information for one blog post, so we've pulled out some of our favorite bits.
Prefer to hear it from Nadya directly? Watch the full webinar here.
We'll go into what types of visuals work for different platforms, and which tools will help you expand your content's reach even more.
But first…
Why epic visual content matters for social media
You've likely heard the statistic before: 65% of us are visual learners. On top of that, 90% of the information transmitted in our brains are visual.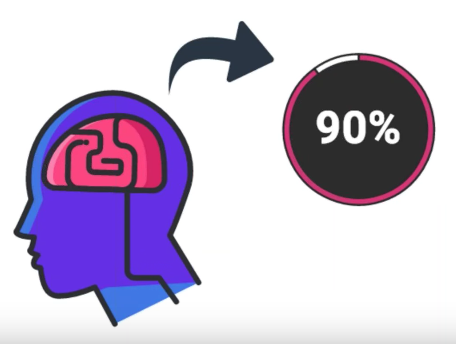 With hundreds of social posts flooding your customers every day, you need visual content to help you pop and stand out from the rest of the noise.
In fact, We're moving deep into what Nadya calls a "visual revolution."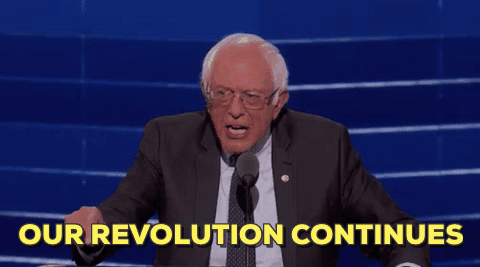 Customers are buying based not only on a product's function, but on its aesthetic. Like Apple consumers:
Does the product look sleek? Does its style fit with your style?
With this in mind, you need to make the most of every interaction with your potential customers. And these interactions often happen on social media.
Social media posts are branding opportunities for your products and company. Not only will customers decide whether they like your company based on what they see, they'll also consume content by the same logic.
In other words, having great visual content on social media means more views, engagement, traffic and ultimately, money.
Learn how to turn social media conversations into leads in our free ebook.
Okay, so now you know you absolutely need to jump on the visual content marketing bandwagon. But what kinds of visuals do you need for different platforms?
Creating visual content for Facebook and Instagram
Each social media platform has a different audience, context, and image style. What works well for Facebook might not be best for Instagram. Luckily, Nadya walked us through the best content type for both platforms.
1. Visuals for Facebook
According to Nadya, visuals that best suit Facebook are blog headers, infographics, and charts. We'll go into each one by one.
Blog headers
Whenever you share a blog post on Facebook, the image that appears is the blog header. So that's your main opportunity to catch your audience's eye.
Have a clear focus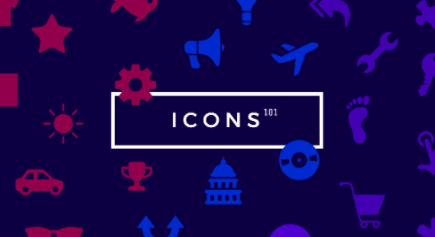 The title of this blog post is "6 Ways To Use Infographic Icons Like A Pro," which is a rather wordy title and a bit too much text for a header image. Extract the main idea (in this case, "icons") and the header will then showcase what the blog post is about.
Highlight the main idea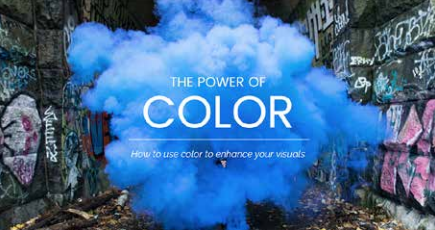 For blog titles that can't be summed-up in one word, the trick is to highlight the main idea using typographic hierarchy. The word "color" here is at least 3x the size of the subheading to emphasize the content focus.
Infographics
Infographics are another great visual content type for Facebook. They easily summarize complex data in bite-sized snippets and drive tons of social engagement.
The key is to not create super long ones, but to focus on just one or two key stats, and make them pop.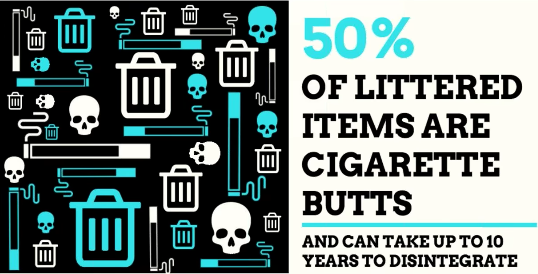 Charts
Next, if you're sharing some hard-hitting data or recent trends, creating a visually appealing chart makes them easier to understand and digest.
During the 2016 U.S. presidential elections, charts and data visualizations were very common on social media. Not only did they increase people's awareness of the polls, they also led to lots of conversations online.
But charts are not just for serious data.
BuzzFeed is known for creating charts to get important messages across. Like the fact that their love for cheese never gets old: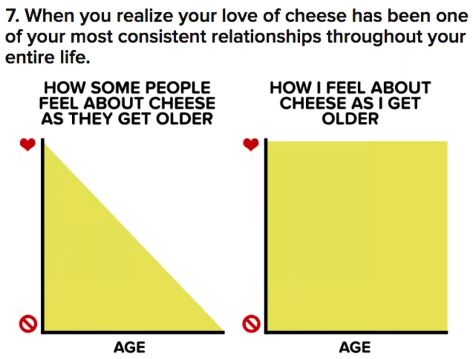 2. Visuals for Instagram
The biggest difference between Instagram and Facebook is that on Instagram you only have images to work with. So it's important that your images are clear and self-explanatory.
Some of the visuals for Facebook, like charts and small infographics, will work on Instagram as well. But the type of visuals that are especially suited to Instagram are quotes, product shots, and work culture shots.
Here are some examples:
Quotes
Well-designed quote images perform especially well on Instagram. A lot of people follow companies that post inspirational quotes for that extra kick of motivation in the morning.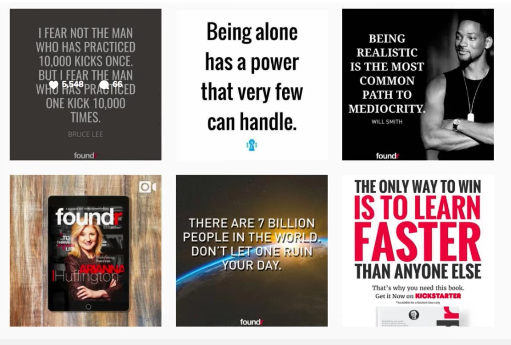 A company that does Instagram marketing really well is Foundr Magazine. If you're interested in growing your Instagram engagement, check out their founder Nathan Chan's webinar with us here.
Product shots
Product shots work really well on Instagram, especially for B2C retail. The best part is they don't have to be complicated. Often, the best-performing product shots are just high-quality photos with a really simple color scheme.
Like this one from Anchor Liberty Beer: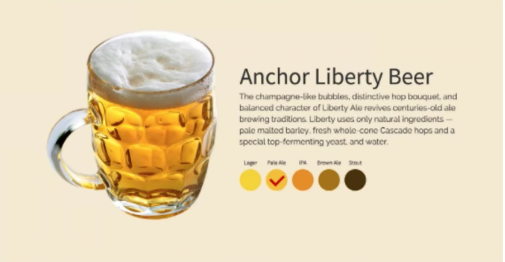 They created multiple shots of their beer, just changing the color palette in each to indicate the flavor profile.
These images can be created easily with a tool like Venngage in a couple of minutes.
Work culture shots
Customers like to see when your company has a great work culture. Google, Unbounce, and Facebook showcase their company culture on Instagram with shots of their employees, cool offices, and company events.



Not only does this help with recruitment, it's also a great way to build customer loyalty because customers see the human side of your brand.
Promote your visual content by leveraging influencers
You can create as much awesome content as possible, but if nobody can see it, what's the point?
By leveraging other people's influence and getting them to share your content on social you'll increase your content's exposure and reach new audiences. This brings more traffic, backlinks, and SEO boost.
There are tons of tools for researching influencers out there. But Nadya shared her two favorites:
Mention
Not to be biased, but our influencers dashboards are pretty sleek.
You can look for VIPs talking about your industry on Twitter, Instagram, and the web. You can see each influencer's interests and influencer score, which will help you decide who to reach out to for different content.
Once you've chosen your influencers, you can engage directly with them from the dashboard.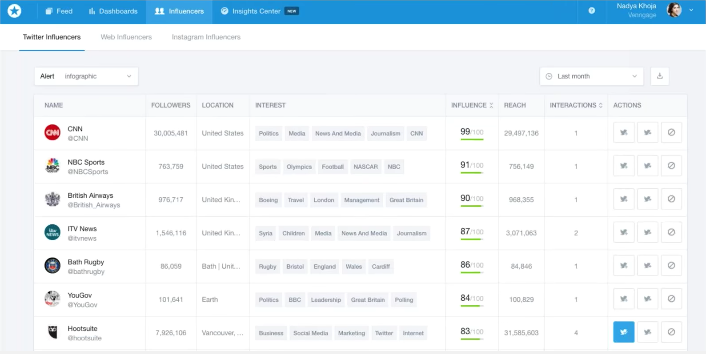 Need help to figure out which influencers you want to target? Get help in our free influencer marketing ebook.
Buzzsumo
With Buzzsumo you can also find influencers based on keywords. You can filter by date to find people who recently shared articles of the same topic, and filter by the type of people you want – ranging from bloggers, to companies, to journalists.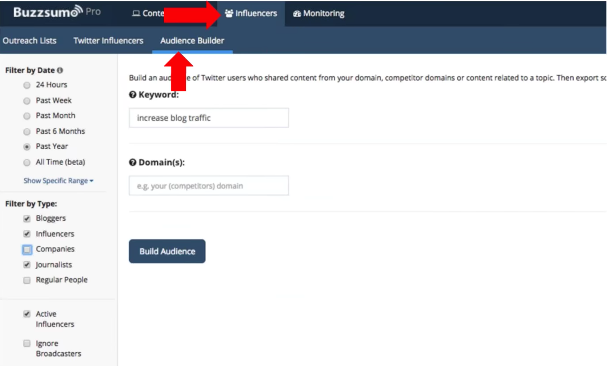 After that, all you need is a great outreach pitch to convince your influencers to share your content.
Now onto you
It's your turn to pump up your social media visual game. If you're still unsure about why to create visual content or what platform to start on, check out Nadya's full webinar.
It has plenty more to offer, including a great Q&A at the end: